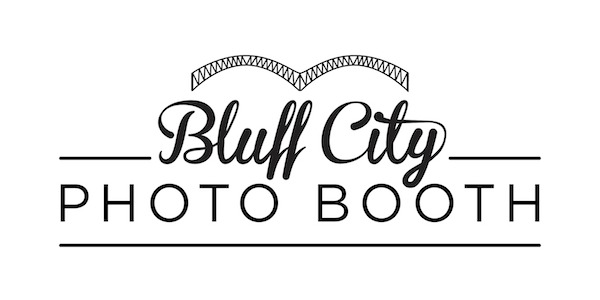 Tell us about yourself. What do you do?
Hey y'all! I'm Kelly. I married my prince charming in 2013 (he also happens to be my business partner). I am a dental hygienist at Sellers Dental Studio in East Memphis. In my "glory days", I was a dancer for the Memphis Grizzlies, as well as the U of M Pom Squad!
What's up, everybody?! My name is Dusty. Somehow I got lucky enough to trick Kelly into marrying me a little over a year ago. I am an Academic Counselor and adjunct instructor at the University of Memphis – Go Tigers Go! I am a sports and video game fanatic, isn't every guy? Haha. I also enjoy mentoring youth, especially through athletics.
How did you get started in wedding photo booths?
Every wedding that we go to, we immediately run to the photo booth! They are so much fun—we like to frantically change props in between each photo! We are photo booth obsessed. So obsessed that we decided to create our own! Being a young couple, we understand how difficult it is to fit everything in the budget so we thought, "How cool would it be if we started our own photo booth company and made it affordable and as awesome as possible??" Hence, Bluff City Photo Booth was born.
What makes your service unique?
Our photo booth provides you and your guests with hours of entertainment and captures priceless memories of your friends and family donning goofy props! We include double prints and a scrapbook with every rental (NO additional cost!)—one strip goes in the scrapbook and the other goes home with your guest to post on their fridge. We are seeing more and more brides choosing to use the photo strips in lieu of a traditional wedding favor (saving major time and money).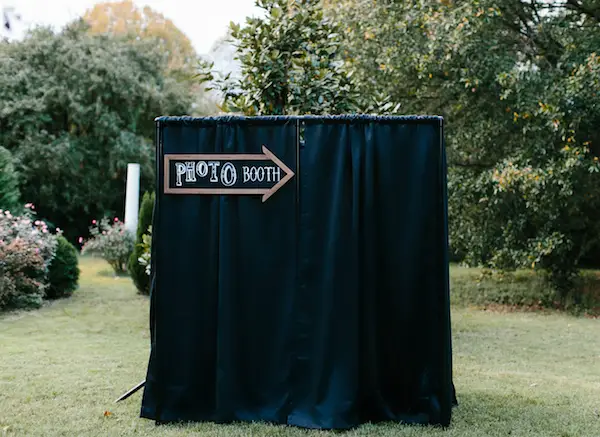 What's your favorite part of a wedding?
Seeing "love in the air"—not only from the bride and groom, but also from their friends and family who have gathered together to celebrate their big day. It is truly special!
What is one of your favorite Memphis wedding venues?
Wow, it's so hard to choose just one with so many beautiful venues here in Memphis! However, I think we will always be partial to the Brooks Museum of Art since we had our own wedding and reception there.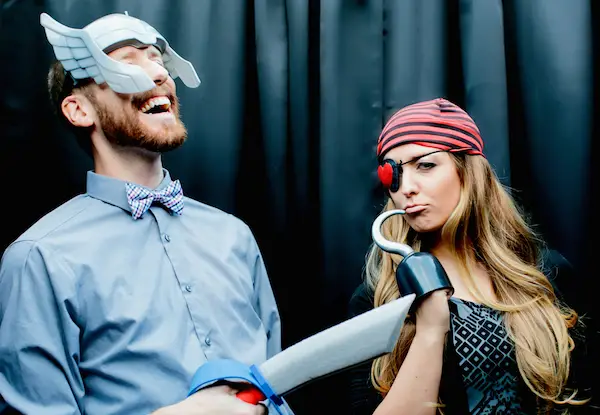 What inspires you?
We really love getting to know our brides and grooms. To us, they are more than "clients"…they are part of the Bluff City Photo Booth family! Be warned—we will likely stalk and obsess over all of your pictures and follow you on social media. :) After all, who wants a stranger as a part of their big day?!
What do you do in your free time?
Most of our free time is spent raising our adorable pup, Tyson! He looks like a sweet teddy bear, but acts like a wild grizzly bear. We also love supporting our Memphis Grizzlies and Memphis Tigers! Midtown is one of our favorite places to explore—so many yummy restaurants!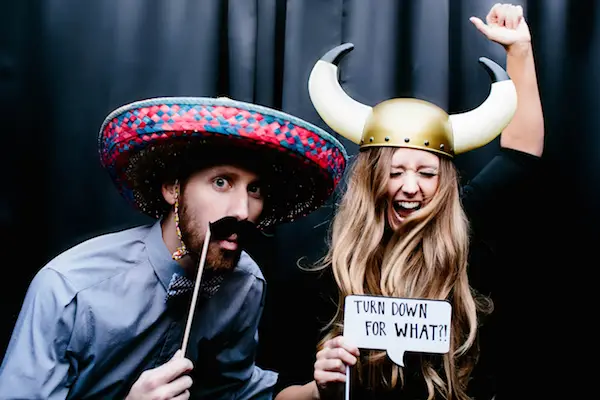 What can brides do to prepare to get the best of your services?
We encourage our brides to let us know any and all special requests. For each couple, we create a custom logo that appears at the bottom of every photo strip; we love getting input on what colors and style they are using for the wedding so that we can be sure to create the perfect logo for their perfect day!
What's your process? What can brides expect on the day?
It's quite simple! Once you contact us (see our "Book It" page on our website), we will get in touch and get the ball rolling! We are big on communication and work closely with the bride, the wedding planner, and the venue to ensure that the photo booth is the absolute last thing to be worried about on the wedding day.
Where do you work? Do you travel for weddings?
We are based out of Memphis, TN, and serve all surrounding areas. We love to travel—so don't be afraid to ask!
How can Memphis brides and grooms contact you?
They can contact us through our website, email, or phone. Whatever floats your boat!
Is there anything else you'd like to share?
We can't wait for wedding season!!!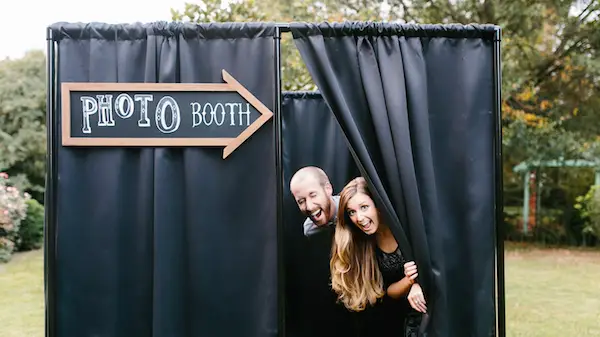 Photos: Kelly Ginn Photography
Thank you Kelly & Dustin for stopping by and sharing more about your awesome photo booth! Please check out Bluff City Photo Booth or bluffcityphotobooth.com for more information!