For the newly engaged, the first event related to the wedding is usually planning an engagement party. Engagement parties are used to announce and celebrate the engagement. It's a great time to get everyone together so they can all meet.
Once you've decided where to host your engagement party and have sent out invitations it's time to plan the engagement party details.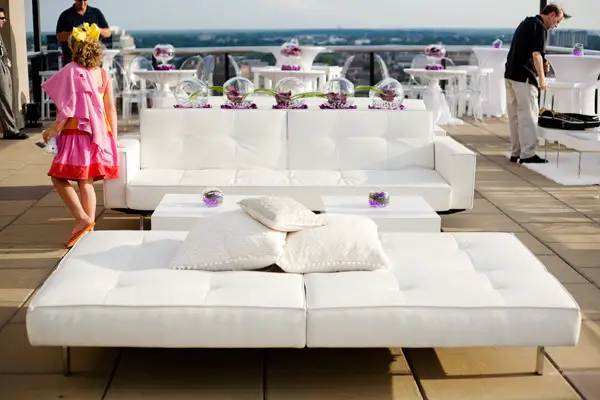 Photo: Annabella Brandon of Asian Bees, Via: Style Me Pretty
How should you style your engagement party?
Since it's early in your wedding planning you might not have all your wedding details nailed down. This mean you don't have to match all your wedding plans. Choose a style and theme that you love, even if it's different than your wedding day plans. Remember that an engagement party can be formal but you should aim not to upstage the wedding. If you know you plan to have a casual wedding then keep the engagement party casual as well.
Most engagement parties are low-key events so simply choosing a location and a theme or coordinating color palette is enough to make it feel pulled together. You can get a local florist to create a few arrangements for the party to match your theme and test out a potential wedding vendor at the same time.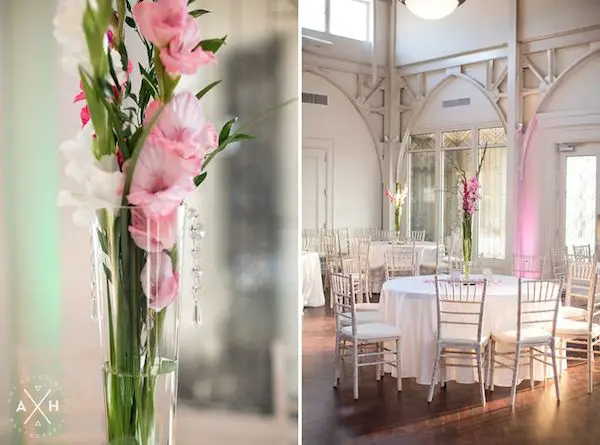 Photo: Amy Hutchinson Photography
What should you serve at your engagement party?
Engagement parties can range in style from formal to informal, but there is no need to plan for a five-course menu. You can serve anything from passed appetizers to a family-style buffet. You could do a casual cookout where people can eat when they want. You could hire a wedding caterer to set up tasting menu stations. There are a lot of different options but you should serve something that you love and has meaning to you as a couple.
If you eat Mexican food every Sunday night, you could have margaritas and a nacho bar. If you love to host cookouts, you could plan a special one with your favorite cookout foods and drinks. Engagement parties are a great time to share what is special about you as a couple and food is a wonderful way to do this.
What should you wear to your engagement party?
Choosing what to wear to your engagement party can feel like the hardest decision of all. Your wardrobe choice will depend on the setting of the party, so you'll want to match your dress to the style and location of the engagement party. You should keep things simple with a bit of flair to not upstage your look for the big day. A cocktail dress is always a safe choice for an engagement party.
Here are some of our favorite cocktail dresses that would be perfect for an engagement party:

Gondola Engagement Dress in Coral and Black

When the Night Comes Dress in Noir

All Neutral Dress

Lady Love Song Dress in Sapphire
No matter what you decide to wear, you should enjoy the engagement party! It's a great time to celebrate and enjoy your new fiance without the stress of wedding planning setting in yet. Enjoy!