For Candace's wedding this year she decided to go a mixed DIY route for the wedding centerpieces and ended up creating gorgeous copper birdcage centerpieces with flowers by Holly & Ivy Floral Design.
This DIY wedding centerpiece idea is quite simple. You only need a few things:
a collection of old birdcages
spray paint
a good florist or diy floral skills
Easy right?
Below you can see the steps Candace took to create these cohesive and fun wedding centerpiece look for her wedding.
She started by collecting an assortment of random birdcages found secondhand at thrift stores and garage sales. This process takes the longest since you rarely find a large collection of these cages at once. You'll generally see them one or two at a time. Give yourself several months to collect the amount you need before your wedding.
The collection of random birdcages had nothing in common to start with. They were all different sizes and shapes and colors. Obviously this wasn't the pulled together look that Candace wanted so we gathered them all up together and worked to give them a cohesive look.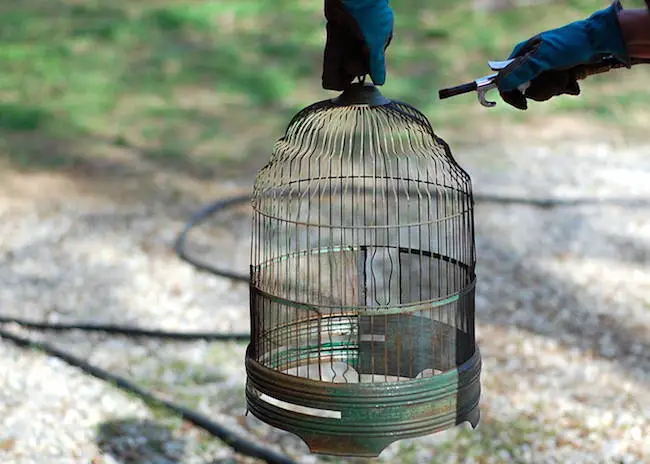 The first thing we did was to clean off all of the birdcages. We cleaned them off and fixed any broken problem spots on the birdcages.
Then we set about spray painting all the birdcages to match. Since Candace was using copper tones throughout her wedding she decided to spray paint all of the birdcages in the same shade of copper. She bought two options to test out before making the final decision.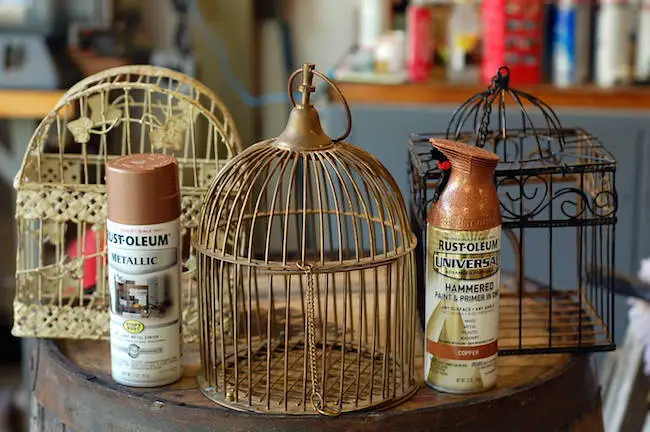 She picked up two metallic copper spray paint options and we tested which one worked the best. In the end she chose the look of the Rust-Oleum Hammered copper spray paint.
We sprayed all the birdcages and other accessories in one afternoon and let them dry. With everything in the same color with different silhouettes the birdcages were ready to be filled with flowers.
Candace hired a Mid-South Bride wedding vendor Holly & Ivy to finish the birdcage wedding centerpieces with her unique floral design skills.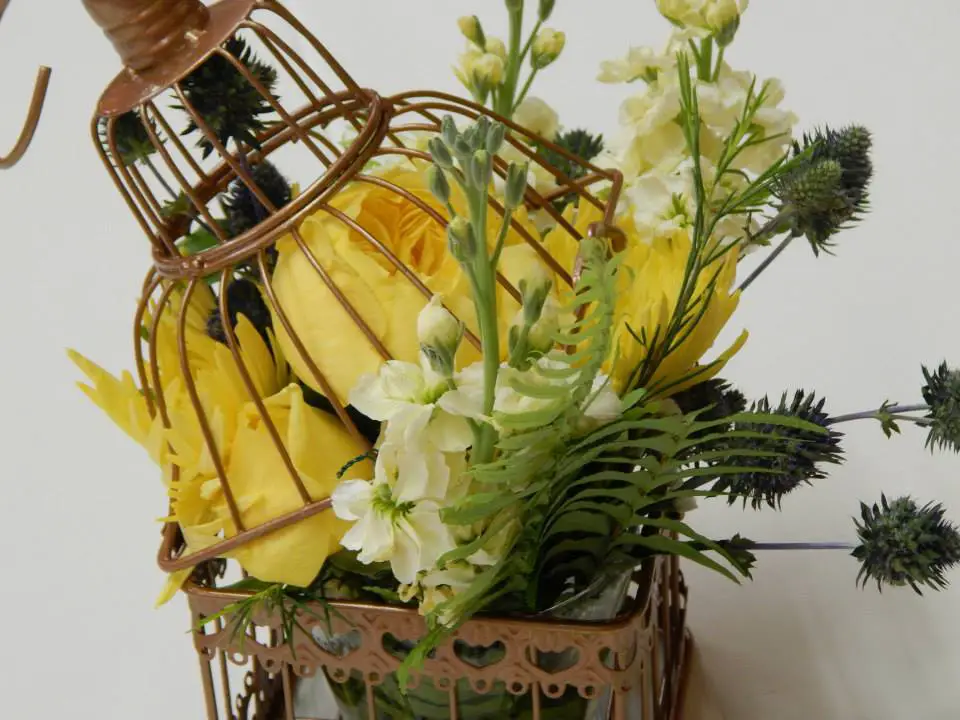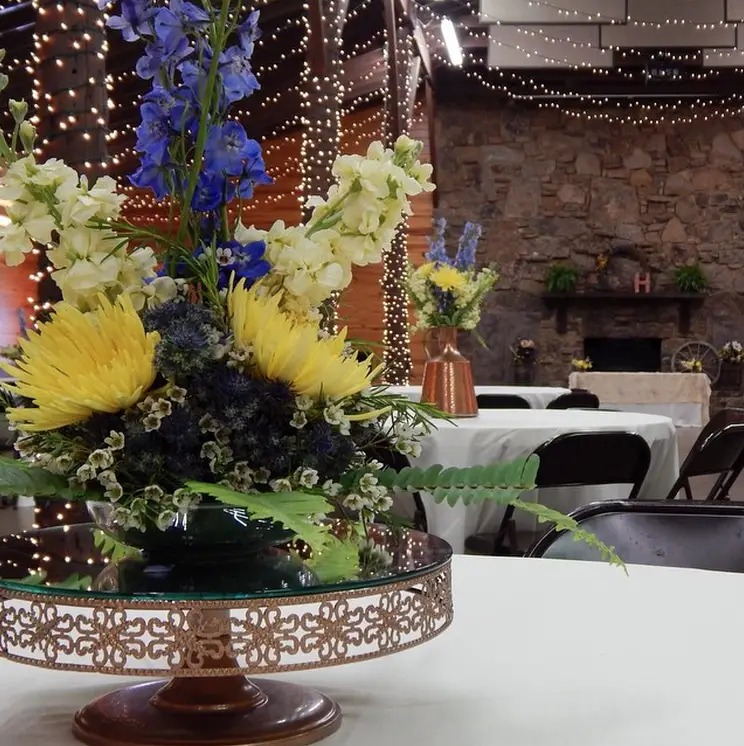 You can see from Holly's photos above that she did a fantastic job of finishing this wedding centerpiece project for Candace. She used a great mix of flowers with lots of color, texture, and varying size for stunning centerpieces on every table.
If you're fond of arranging flowers yourself this is a project that you can complete on your own by filling and arranging flowers within and surrounding the birdcages. Keeping all the birdcages and containers the same color (copper in this case) will allow you to be experimental and have fun with the floral part of these centerpieces.
Happy creating!