Tell us about yourself. What do you do?
I'm a native Atlantian transplanted in Memphis. I graduated from Georgia State University in 2006 and moved to Memphis shortly after. I've been married to my wonderful husband for 2 years now! I live, work, play and run in Cooper Young. I have a passion for flowers. I love growing them, I love arranging them.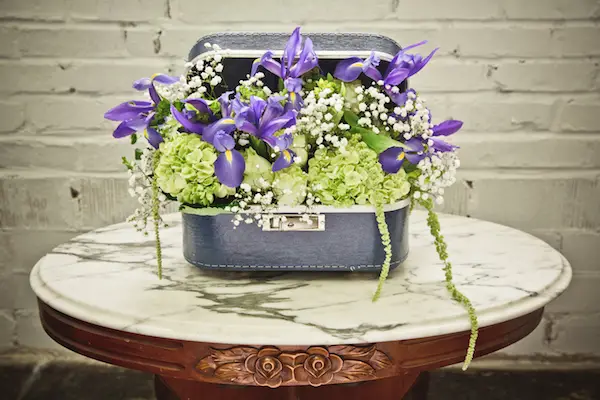 How did you get started as a wedding florist?
I started working as a delivery driver in 2003 for a florist in my hometown, and I worked my way up to designing and arranging. After I graduated college, I worked in law firms and the insurance industry for almost a decade and was, for the lack of a better word, dissatisfied. I started arranging again when a friend asked for help with her wedding. I did several weddings for friends, and rediscovered my passion for flowers. Beginning in January 2015, I decided to make my passion my living, and opened Holly & Ivy.
What makes your service unique?
We are truly an art studio environment, and we are completely open to working with new ideas. We can work with brides who are just looking for simple elegance, or those who want a truly lavish affair. We also love working with locally grown flowers from Roots Memphis.
What is your favorite part of a wedding?
I love when couples incorporate something unique and personal into their wedding. Whether its a family heirloom added to a bouquet, a floral collar for the K9 ring bearer, or adding their favorite movie quotes into the ceremony. Anything that makes your wedding more about you and your family, will give you something unique and unforgettable.
What is one of your favorite Memphis wedding venues?
I'm partial to anything non-traditional. For my own wedding, we literally hopped a trolley downtown with an officiant and 20 of our closets friends and family. We got married riding down main street. I also loved the riverboat wedding we attended for a friend on the Mississippi.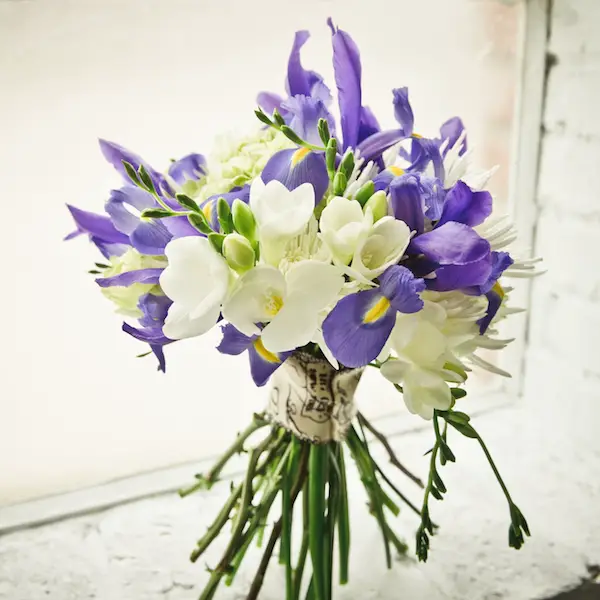 What inspires you?
As corny as it may sound, the flowers inspire me. I may see a king protea, or bright pink ranunculus that inspires a whole arrangement. You can build an entire event around the perfect focal flower(s).
What do you do in your free time?
I am a runner, and amateur musician. I love painting and gardening. Our t.v. stays on sports channels, whether its the Grizzlies, Tigers, College Football, Premier League Soccer or NASCAR.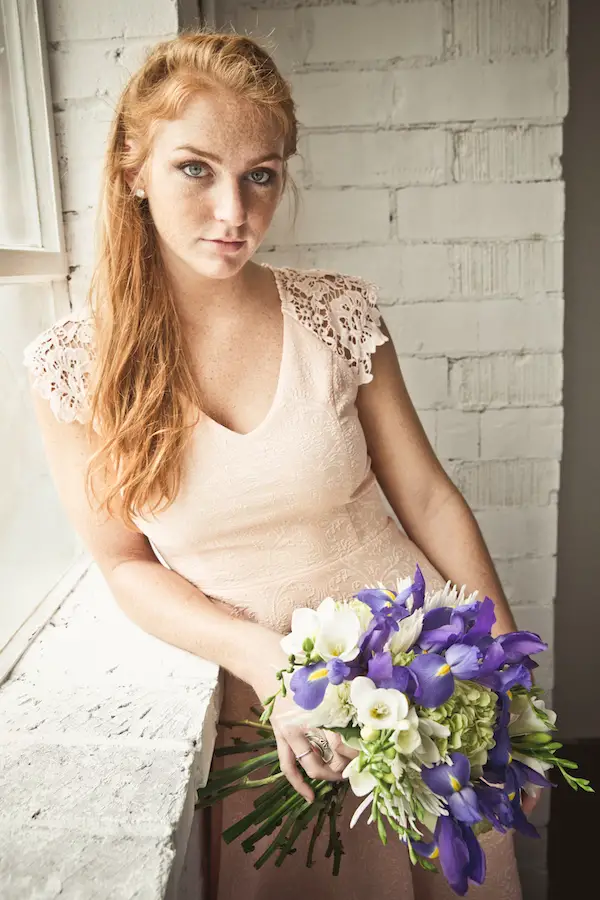 What can brides do to prepare to get the best of your services?
Think outside the box. Don't be afraid to share your Pinterest boards, but don't feel limited to the current trends. Getting creative can save on budget, and create a truly memorable experience.
What's your process? What can brides expect on the day?
We like to consult with the bride at least one month in advance of the event. We go over all the floral aspects to make sure we've captured the bride's vision. We meet with the venue managers in advance to ensure we have the timing and space correct. Flowers are ordered 2 weeks in advance of the ceremony. I prep everything in advance; centerpieces, bouquets and boutonnieres are created in the studio in the days leading up to the wedding. Everything is delivered ready to be set up on the day of the big event. Upon conclusion we will take down and remove all the floral decor.
Where do you work? Do you travel for weddings?
We will work all over the midsouth. We can also travel to Nashville and Arkansas for weddings if planned in advance.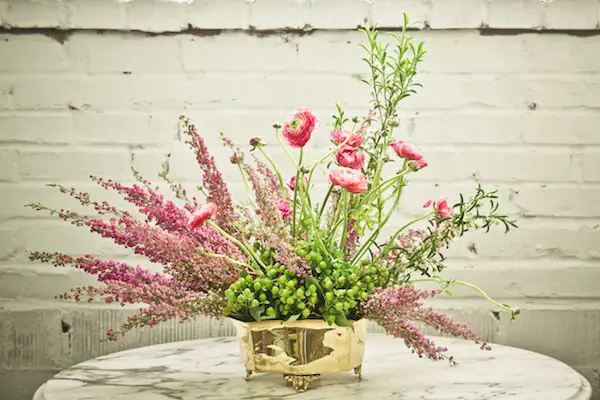 How can Memphis brides and grooms contact you?
Check out our website and Instagram, then call or email to set up a consultation.
Is there anything else you'd like to share?
We are LGBTQ, and fandom friendly.

Photos: Good Golly Photography by Molly Kennedy
Thanks for stopping by today Holly!  Learn more about Holly & Ivy Floral Design in our Memphis Wedding Florist listings or by visiting www.hollyandivyfloral.com.