An important part of wedding planning includes asking friends to stand next to you as bridesmaids. The people you choose will help make your wedding special and you'll want to shower them with love in return. These bridesmaid gift ideas should inspire your actions.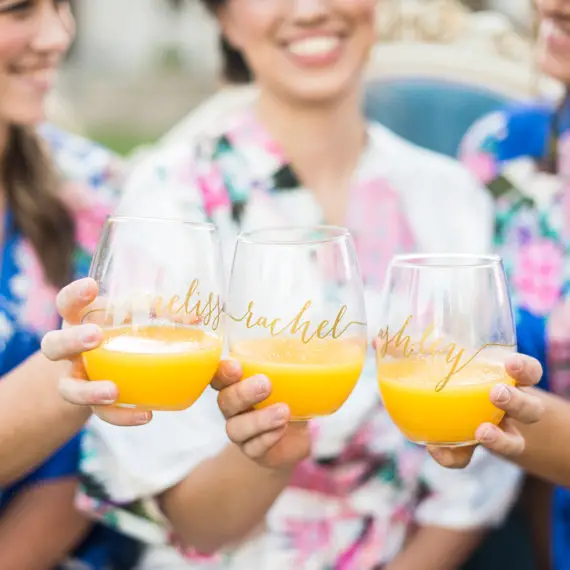 Choosing Bridesmaid Gifts
Your bridal party will make it their job to properly prepare you for the most memorable day. That dedication and friendship deserves a gift in return.
The next step is choosing a gift that your bridesmaids will love!
What's the best site for choosing bridesmaid gifts? Etsy!
Etsy offers numerous gifts from thousands of designers and small businesses. Etsy's variety of options will allow you to make the perfect choice. From personalized jewelry to matching pajamas, Etsy has an option to fulfill every bride's desires.
Today we've collected few different options inspired by the thousands of bridesmaid gift choices on Etsy.
Bridesmaid Gift Robes
Choosing a robe is a great option for bridesmaid gifts and taking pictures while getting ready for the ceremony.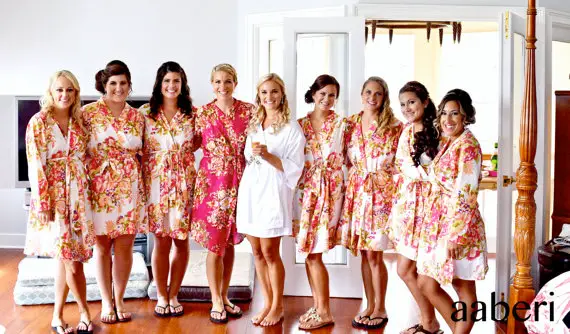 Floral bridesmaid robes by aaberi on Etsy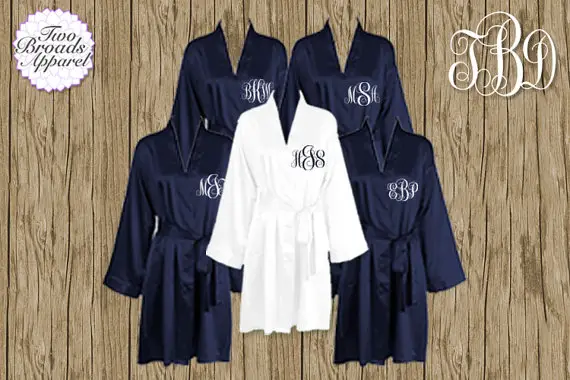 Silk satin robes by Two Broads Apparel on Etsy
Tote Bags as Bridesmaid Gifts
A monogrammed tote is a perfect gift for your girls to store their belongings in for the weekend and to keep a comfortable pair of shoes to change into at the reception.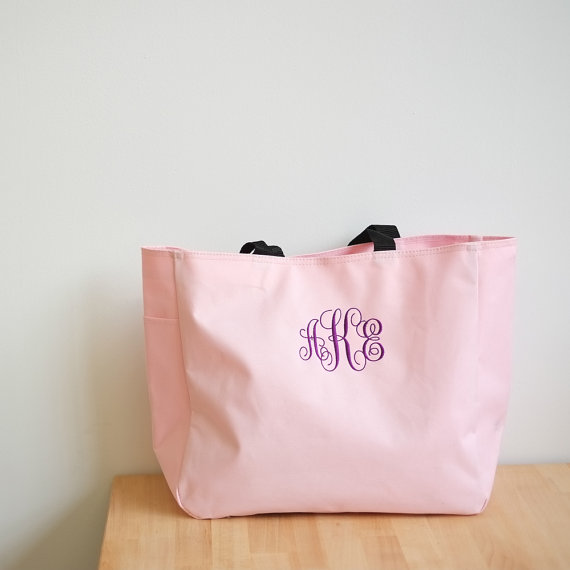 Monogrammed tote bags for bridesmaids by Design Within You on Etsy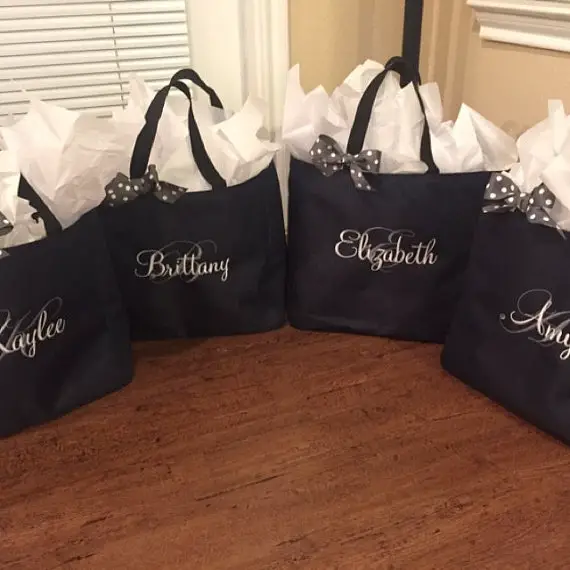 Monogrammed name tote bags for bridesmaids by Bold Impressions on Etsy
Getting Ready Shirts as Bridesmaid Gifts
Similar to robes, a button down is a great option for taking pictures while getting ready for the ceremony.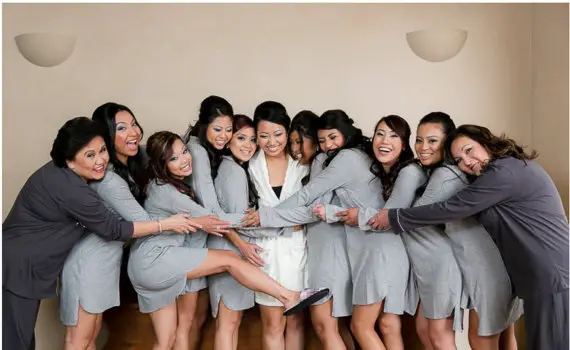 Button down bridesmaid shirts by Sandy Waters Store on Etsy

Monogrammed men's shirts by Monkey See Boutique on Etsy
Monogrammed Pajama Shorts as Bridesmaid Gifts
A fun set of pajamas is a great option for taking pictures while getting ready for the ceremony or if you are all spending the night together before the wedding.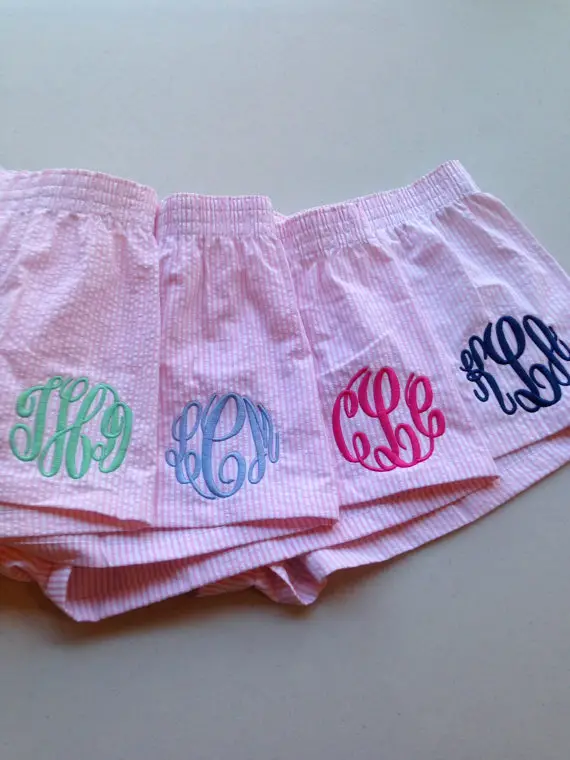 Monogrammed pajama shorts by The Southern Peach on Etsy
Bridesmaid Gift Jewelry Options
Giving your bridesmaids jewelry as a gift can be the perfect completion to their outfits as well as a sweet memory of being a part of your special day.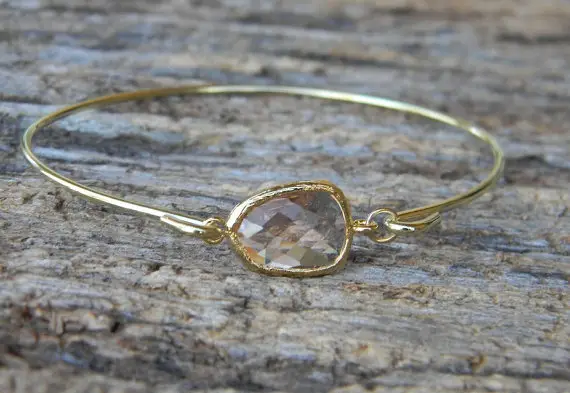 Champagne glass and gold bangle by Green Peridot on Etsy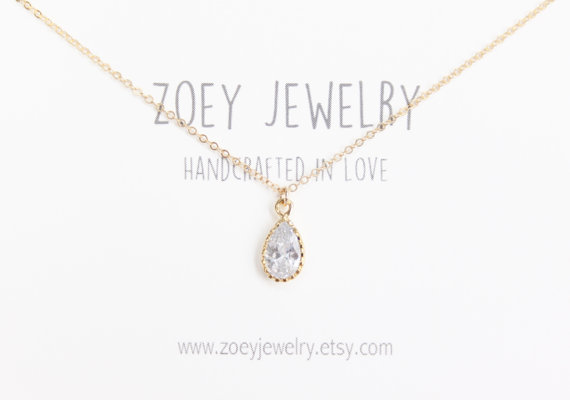 Dainty teardrop necklace by Zoey Jewelry on Etsy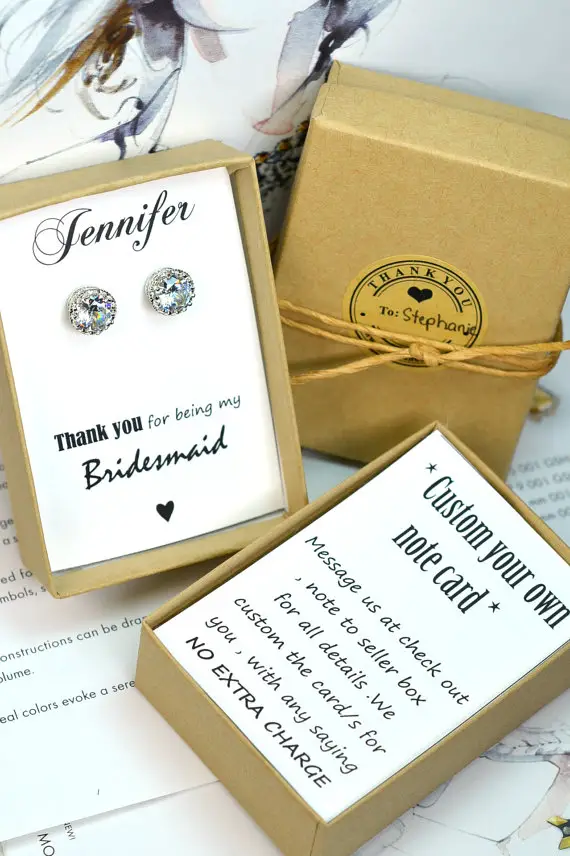 Personalized crystal stud earrings by The Peach Mambo on Etsy
More cute jewelery options:
Personalized Mugs as Bridesmaid Gifts
Another option is a mug for some morning coffee the day of the wedding and beyond.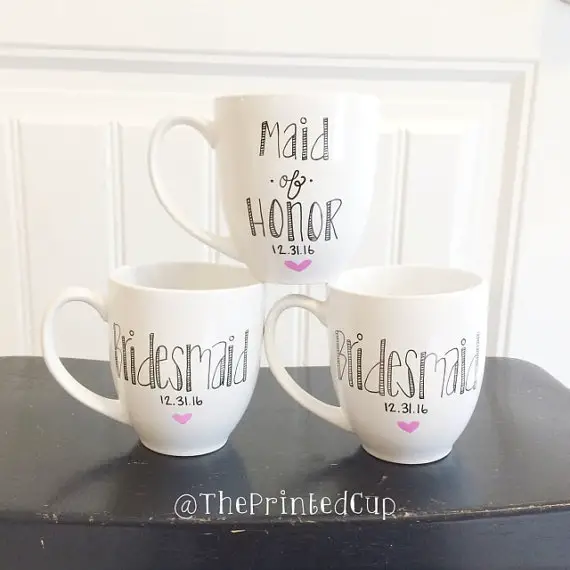 Bridesmaid coffee mugs by The Printed Cup on Etsy
Personalized Wine Glasses For Bridesmaid Gifts
You can also opt for a monogrammed wine glass for a mimosa toast.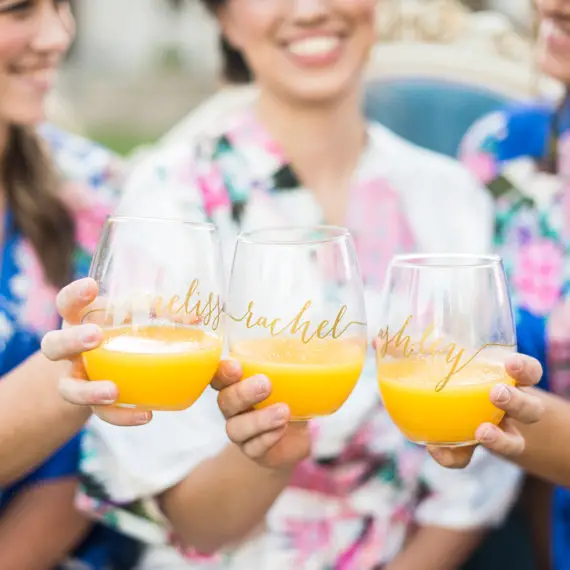 bridesmaid gift ideas Personalized wine glasses Deighan Design on Etsy
Etsy makes shopping for your bridesmaids' gifts simple while offering unique ideas. Whether you have an idea for gifts or not, let Etsy guide you to make the perfect decision.
More Bridesmaid Gift Ideas
Need more bridesmaid gift ideas? We've got a number of gift idea posts on our site sure to inspired your shopping.
Check out these gift ideas: