We've seen several real Mid-South weddings lately with bridal parties decked out in gorgeous matching bridal party robes. You can see this in Emily & Dylan's Strawberry Farm Arkansas Wedding and Megan & Brooks's Kate Spade Inspired Tennessee Wedding where the girls were wearing gorgeous robes that matched the style of the wedding.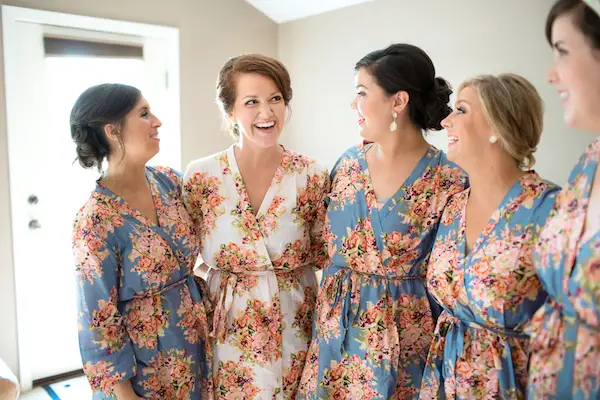 Photos:  Photo Love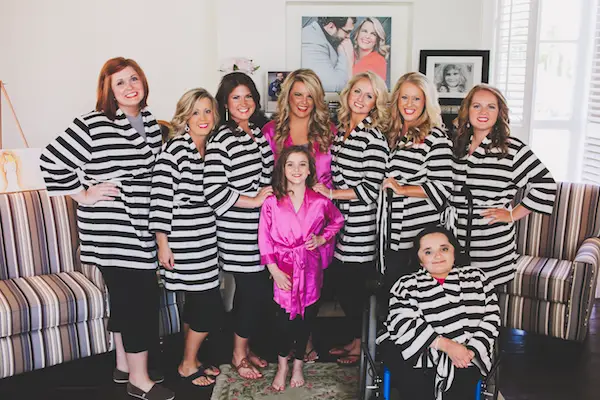 Photography: Teale Photography
Robes for your bridal party not only make great "getting ready photos" but also serve a very practical purpose. Your girls won't have to bring extra clothes or button down shirts to get ready and will be able to relax comfortable during the process.
Because robes for your bridal party are such a great idea, we've gathered a few adorable options in case you are looking for your own bridal party robes!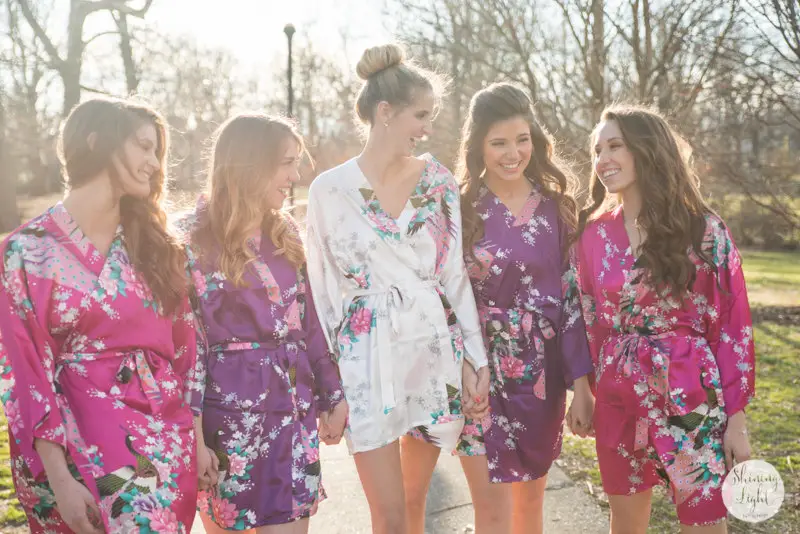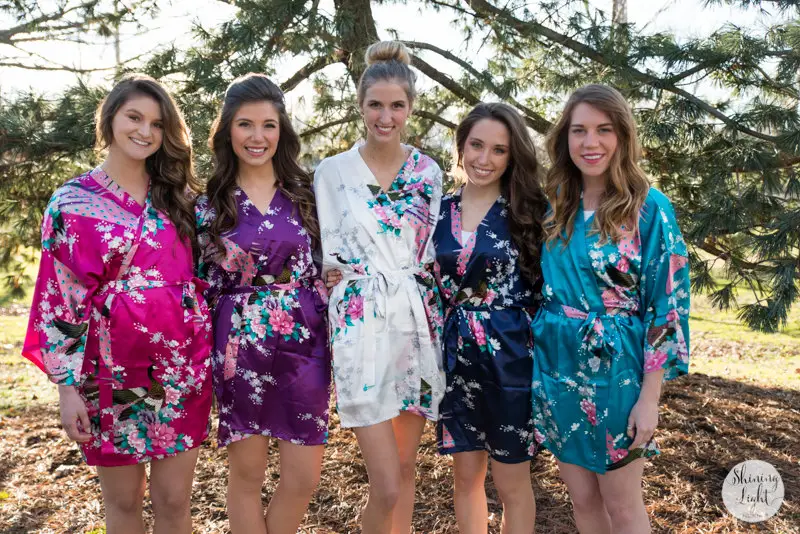 Via: Bridal Bliss Couture on Etsy

These custom satin robes from Bridal Bliss Couture are elegant, luxurious, comfy, and glamorous all in one! They are made from high quality satin and feature fit options for all sizes. In the photo shown above you can see the variety of color options available to mix and match for your bridal party robes.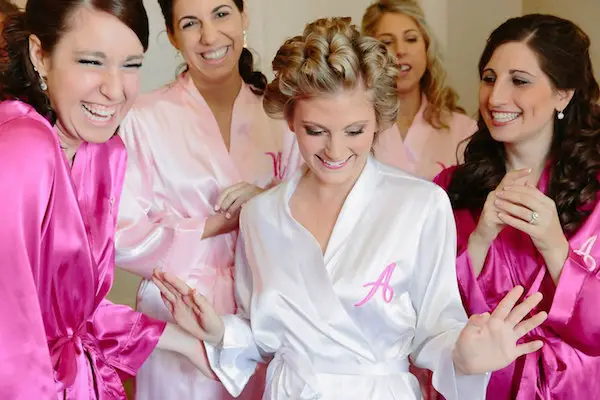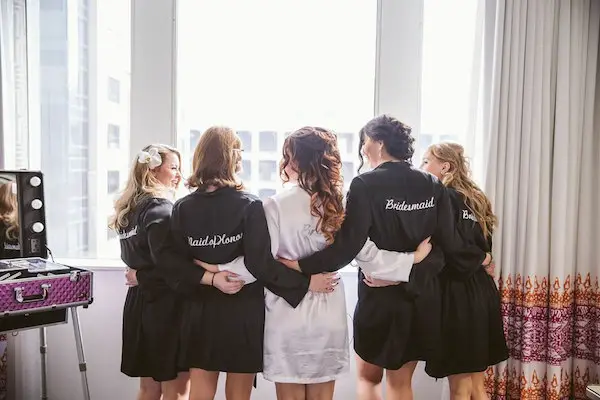 Via: Wedding Prep Gals on Etsy
Wedding Prep Gals offers bride and bridesmaids robes so getting ready can be glamorous. The high quality satin robes feel like silk and come with customizable monogramming options, including initials on the front and titles like "bridesmaids" or "maid of honor" on the back.
Singing Slowly makes these gorgeous handmade floral robes for your bridesmaids. The robes can be made in your choice of colors from a variety of soft cotton fabrics from light weight to very light weight  and they are lined at the skirt and bodice for extra modesty.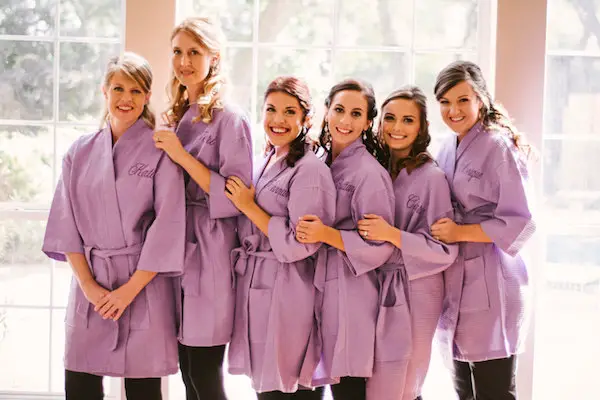 Via: Embroidery by Melissa on Etsy
Embroidery by Melissa offers personalized monogrammed bride and bridesmaids spa robes in a waffle robe fabric. The knee length robes are 60% cotton and 40% polyester with deep pockets and belt loops for a practical use and great fit. You can get these waffle robes in almost any color to match your wedding day theme and style.
Those are just a few of the many options out there for bridal party robes. As you can see, you will have a lot of ability to customize the robes to get exactly what you want for your bridesmaids on the big day.