From the very first photo with blush pink and soft textures you can tell Emily & Dylan's farm wedding will have a romantic and vintage feel to it. Throughout the ceremony and reception you see this theme with light colors and fabrics and nods to their past. The wedding captured by Photo Love shows how a farm setting can be host to a beautiful and chic wedding.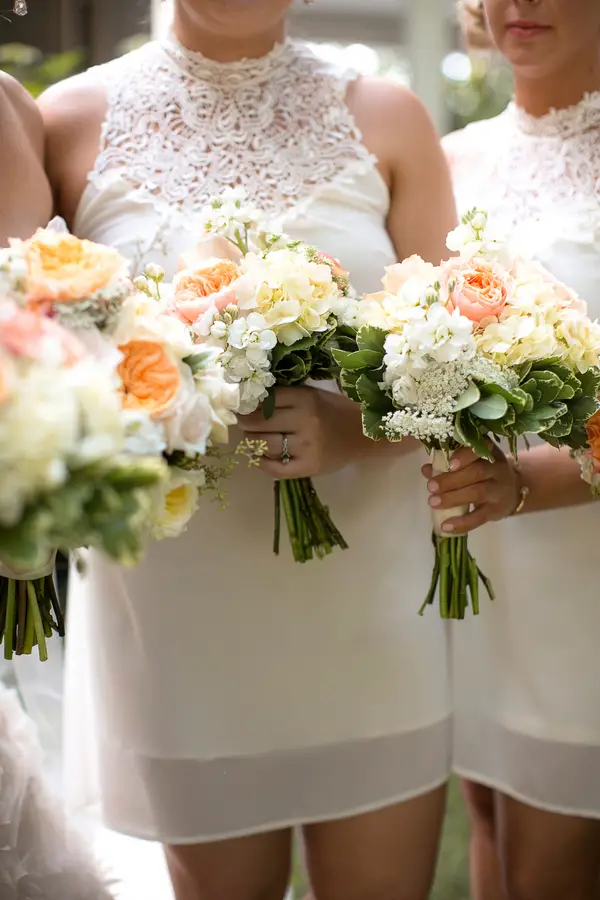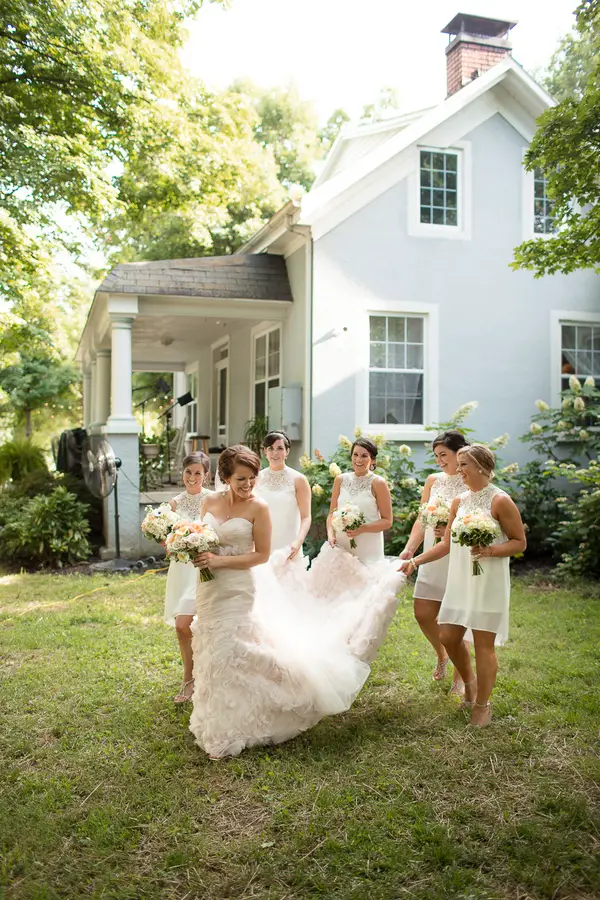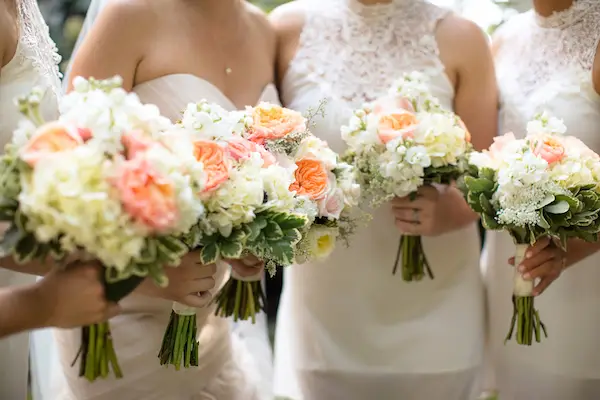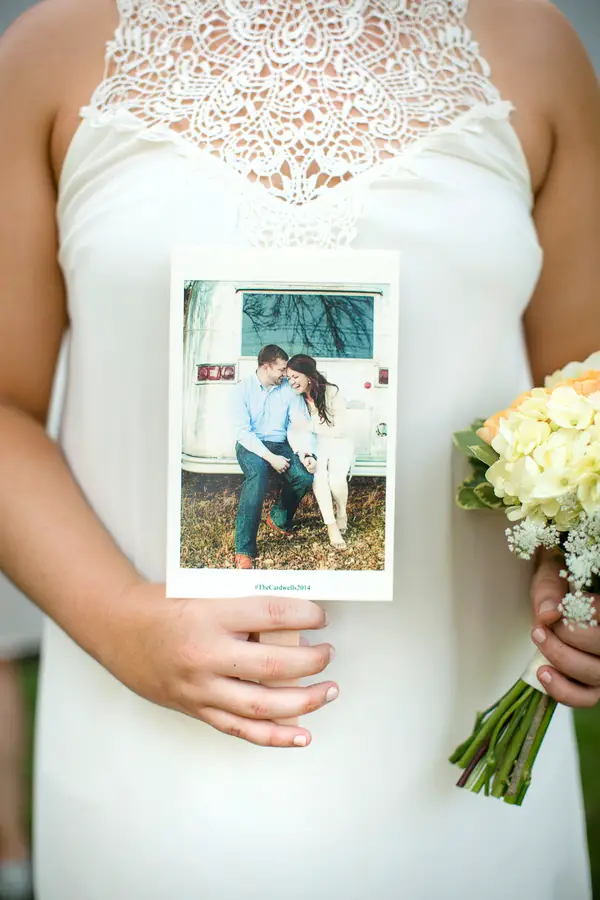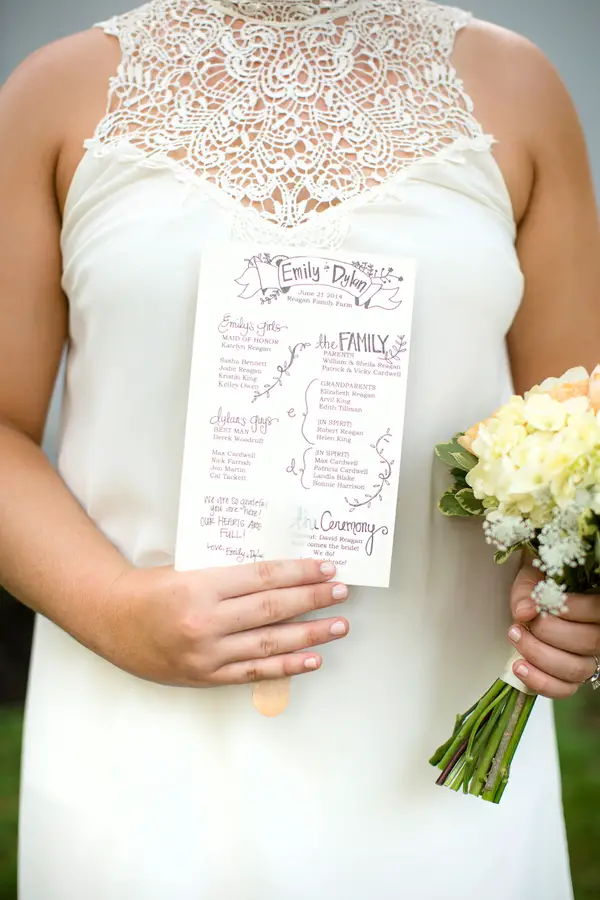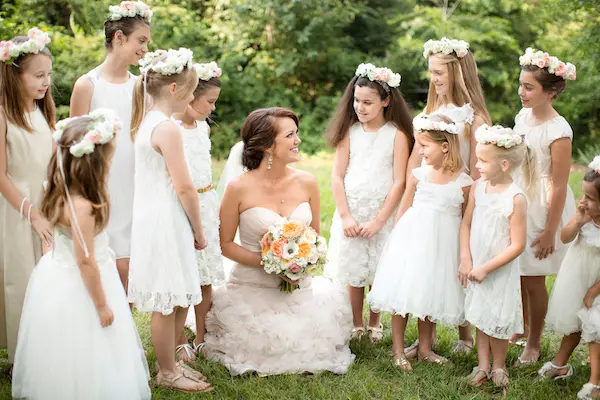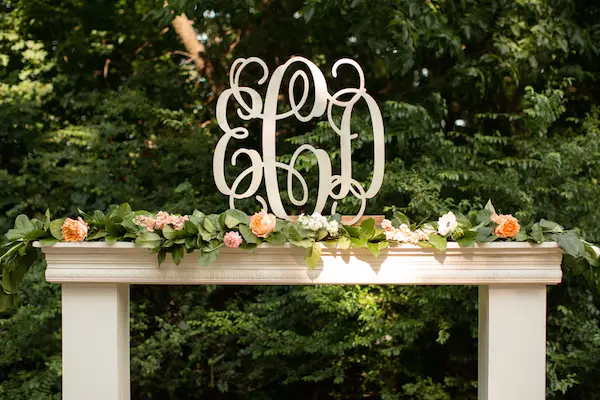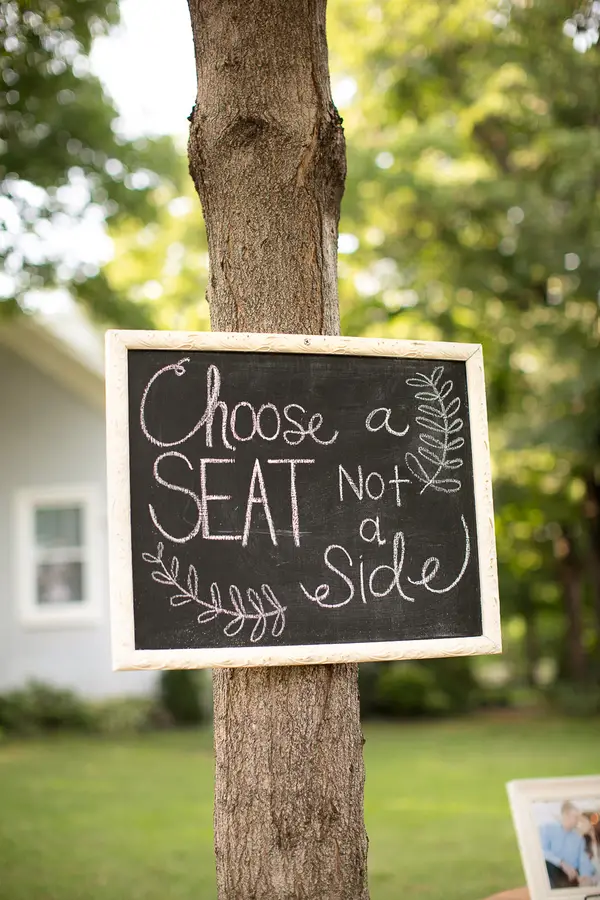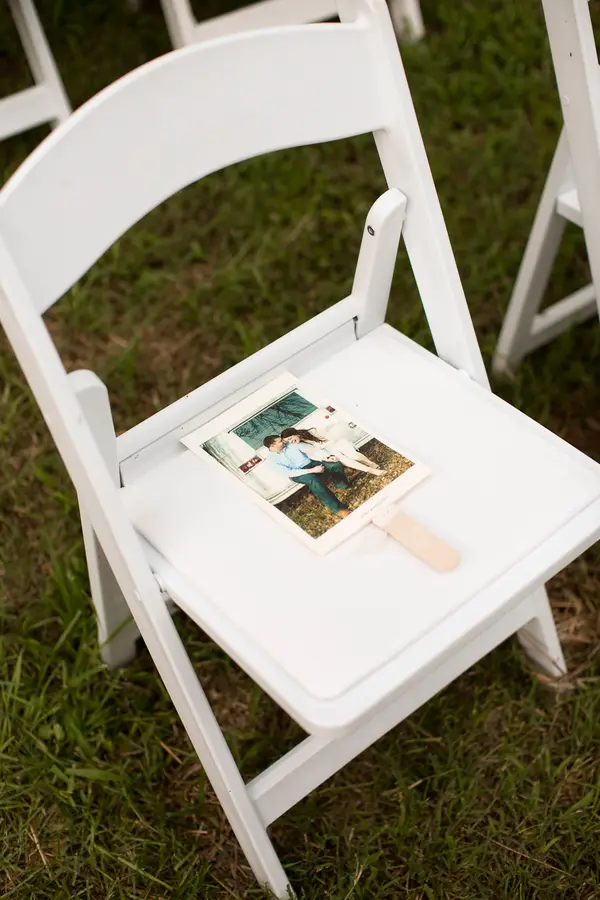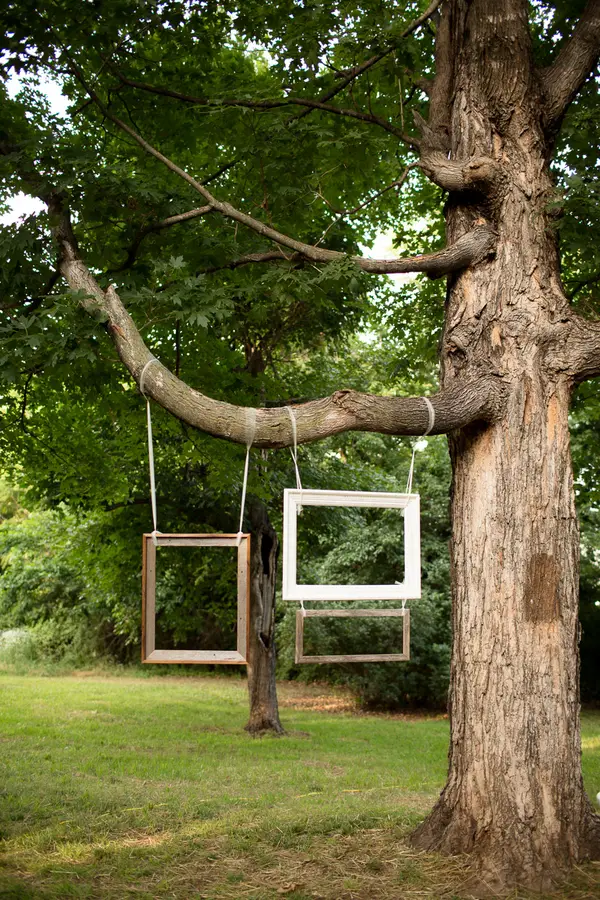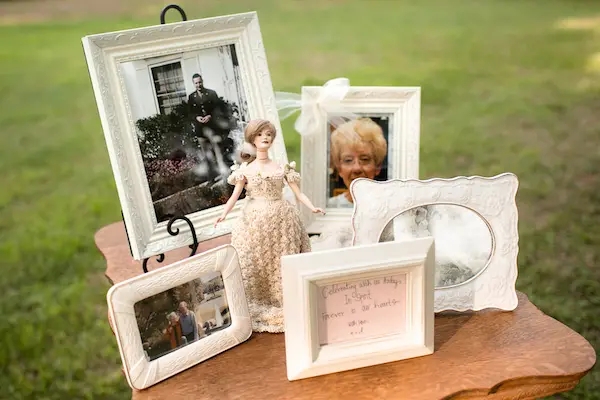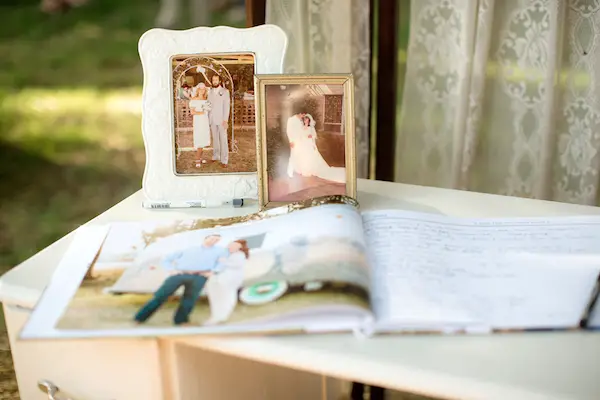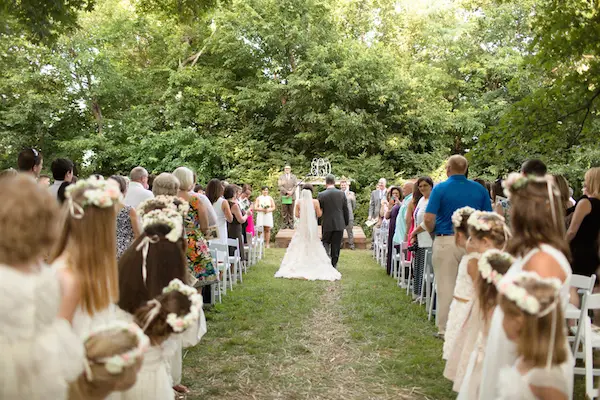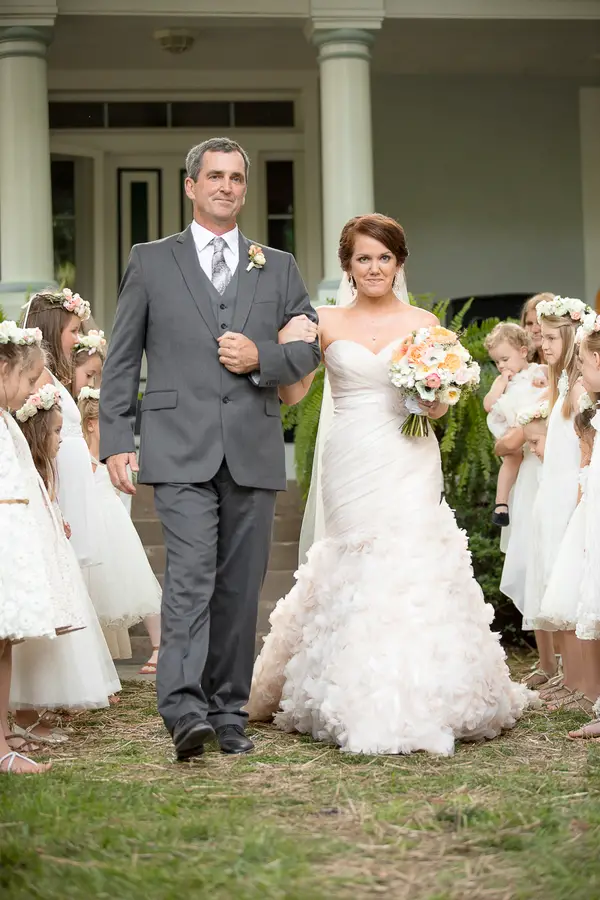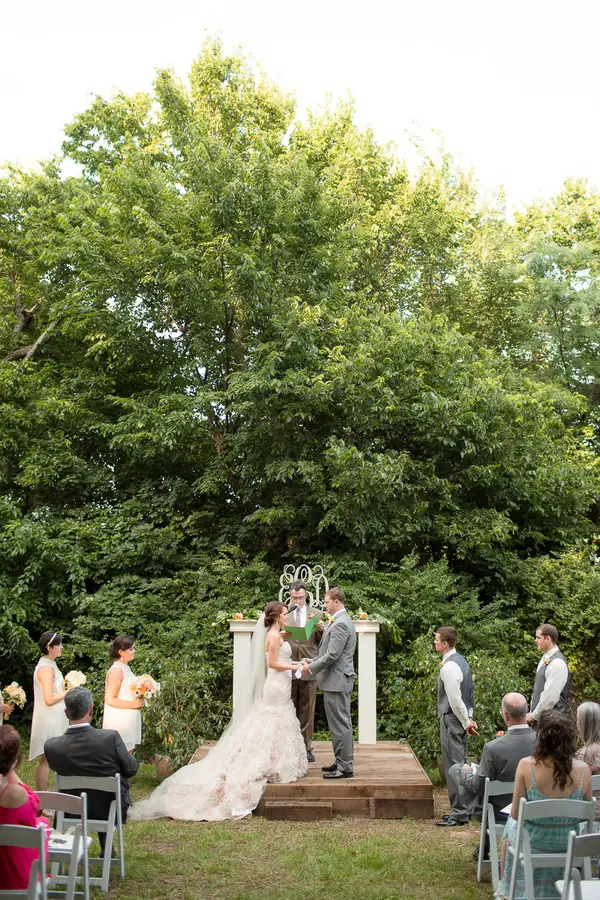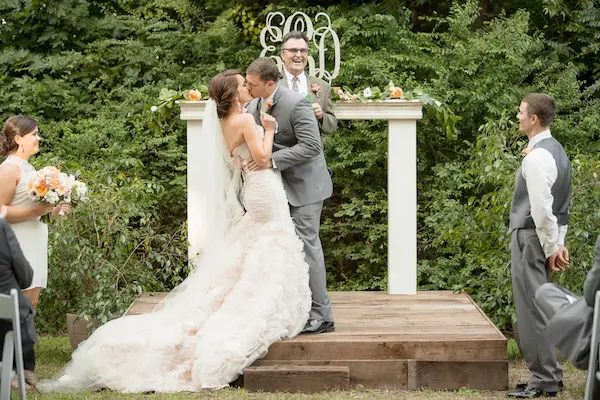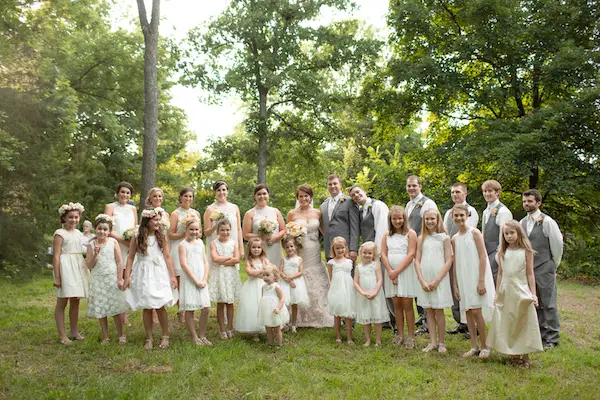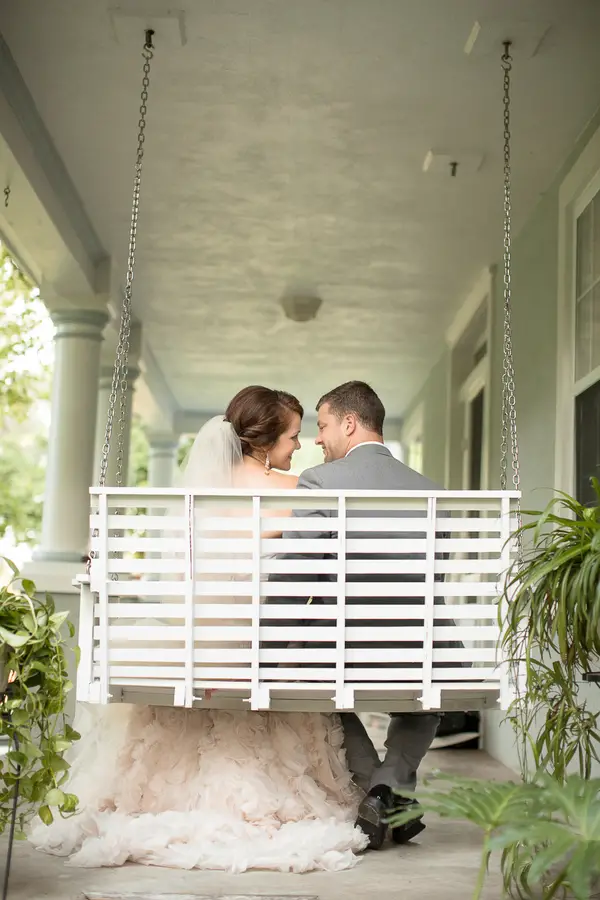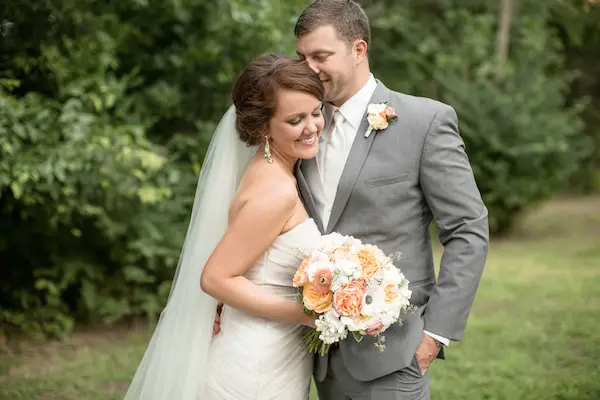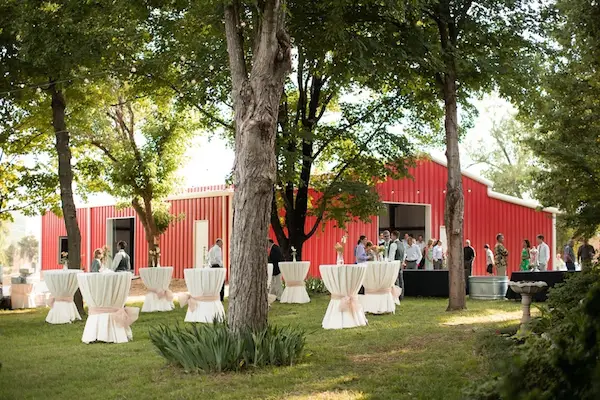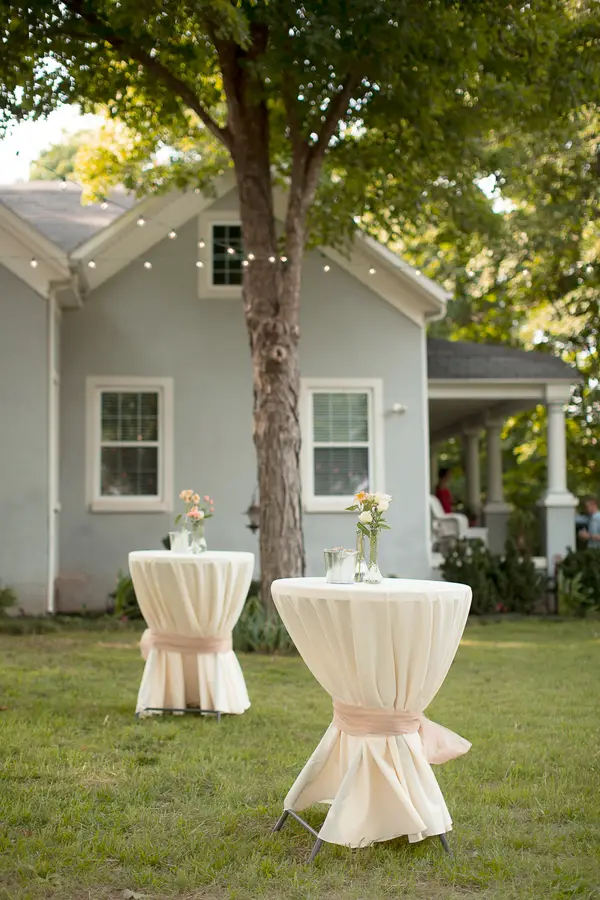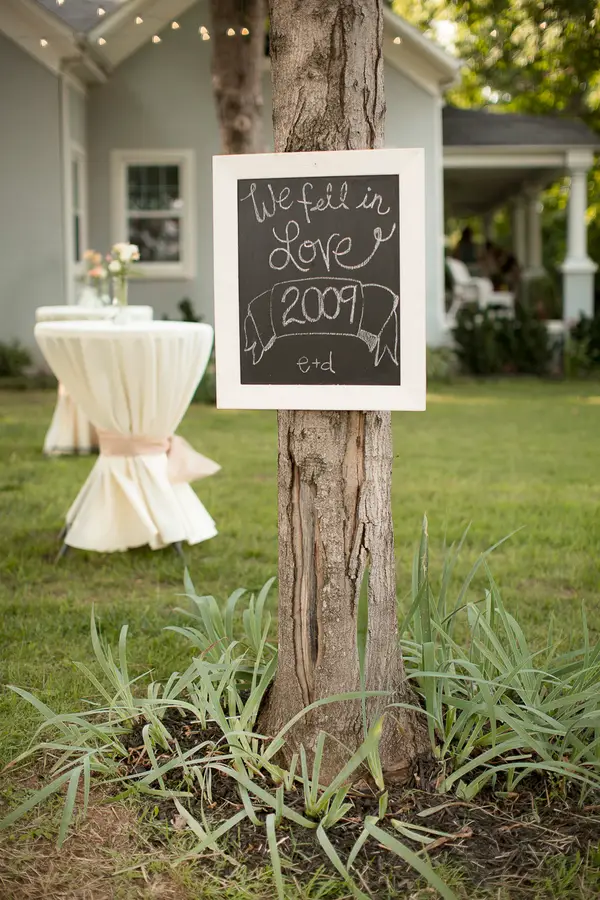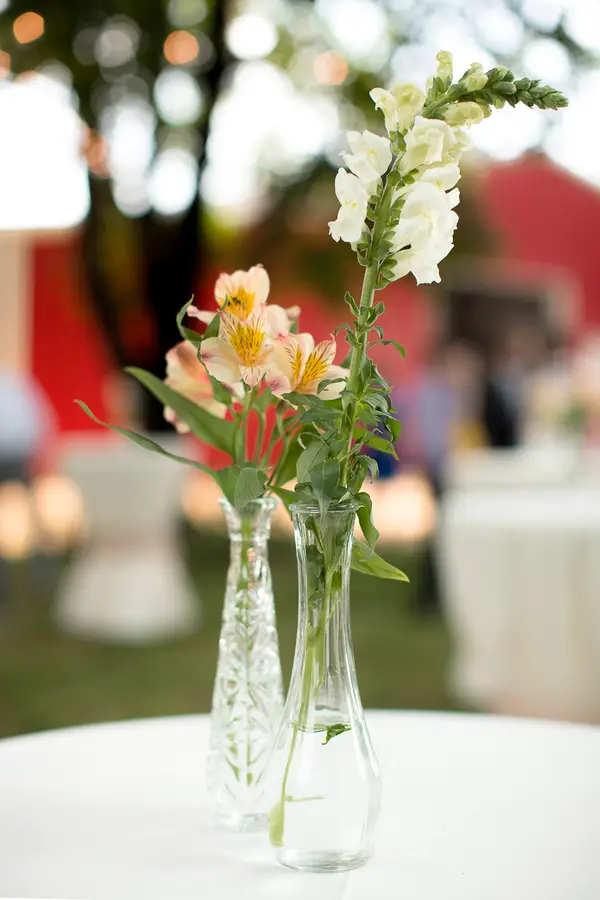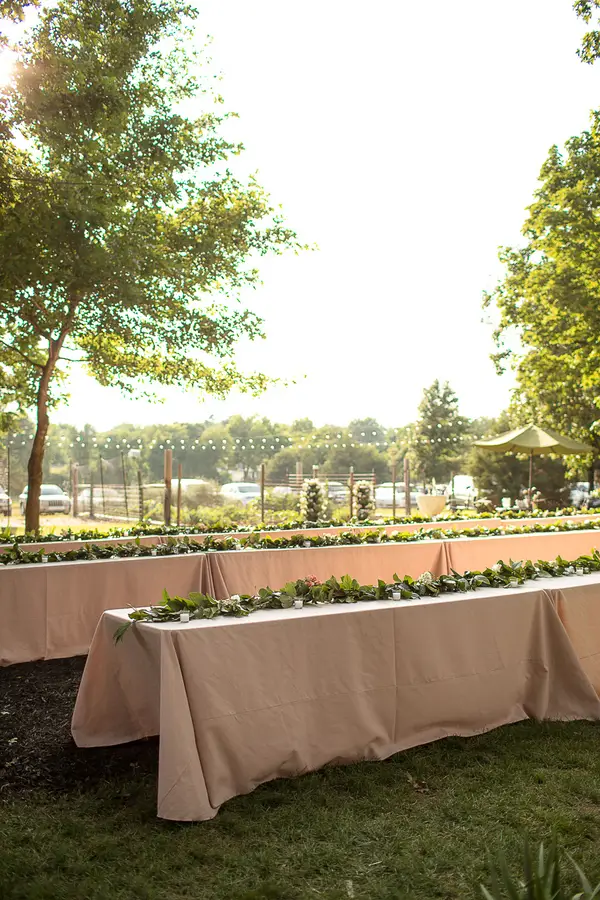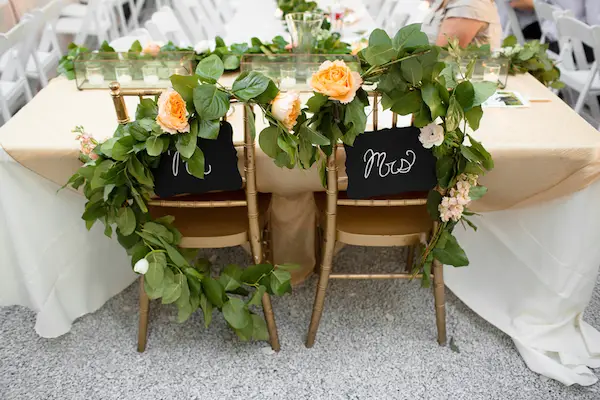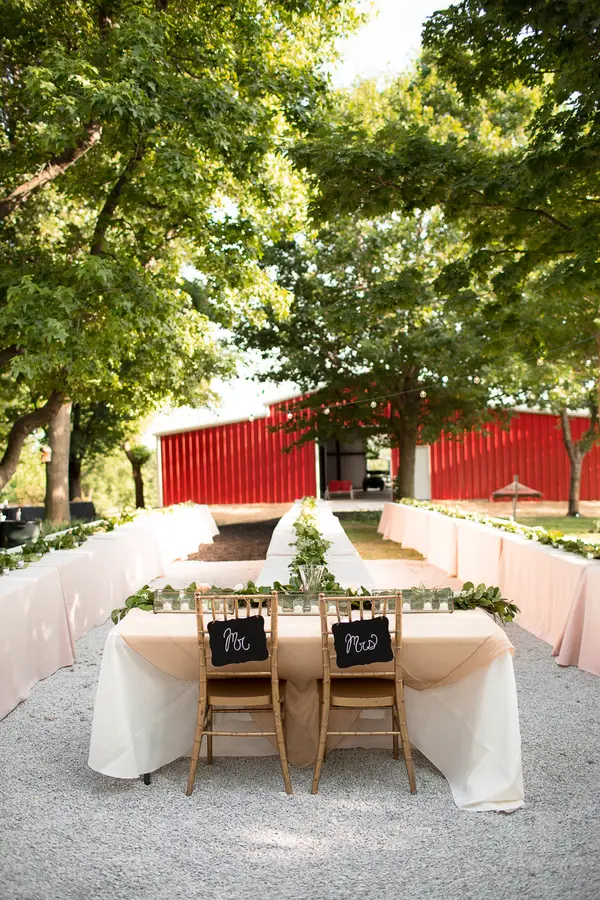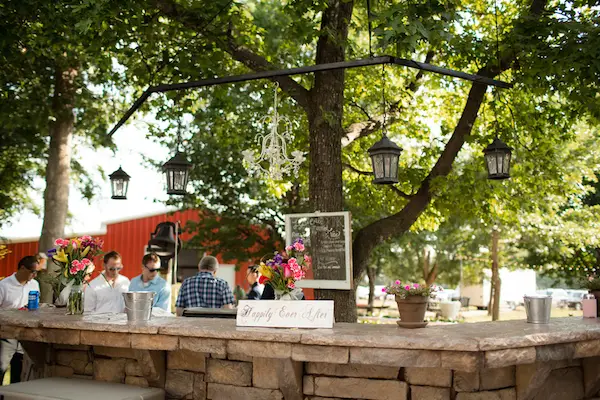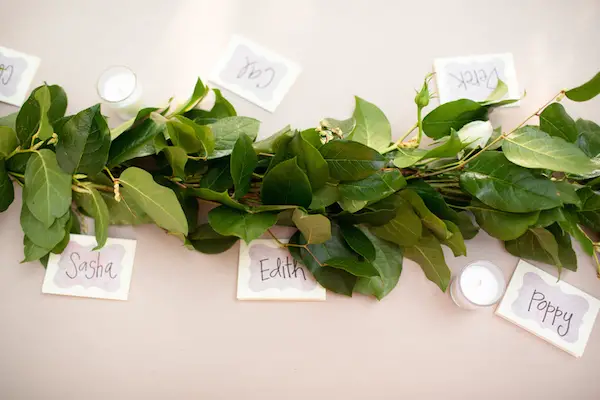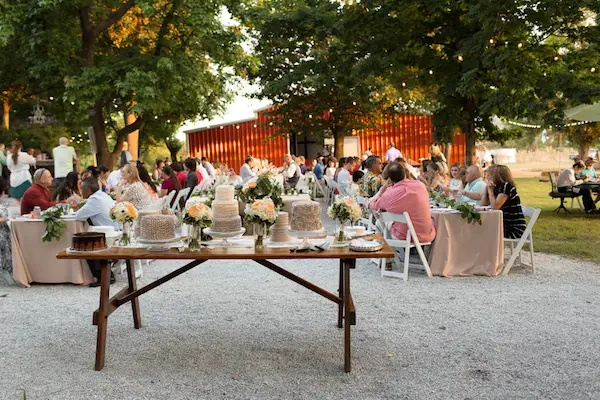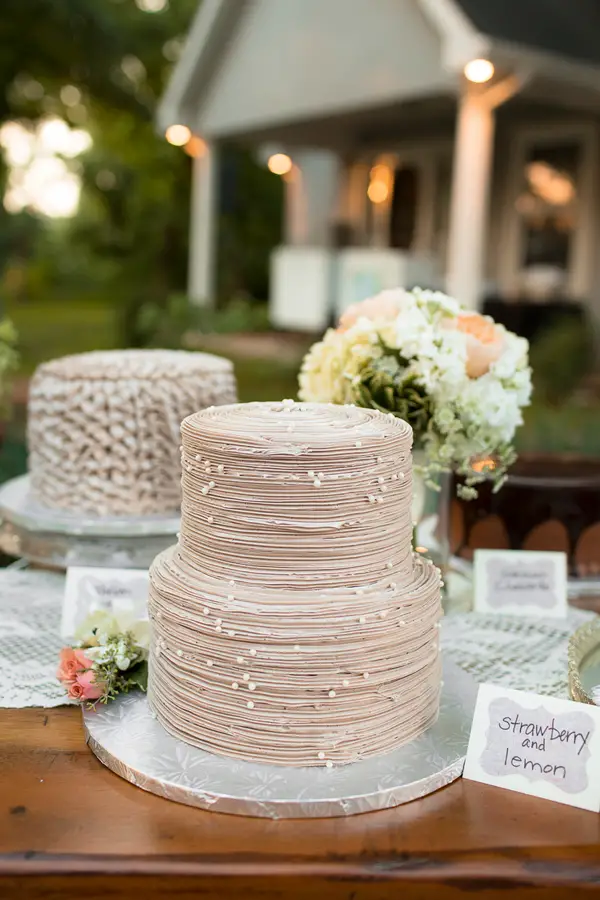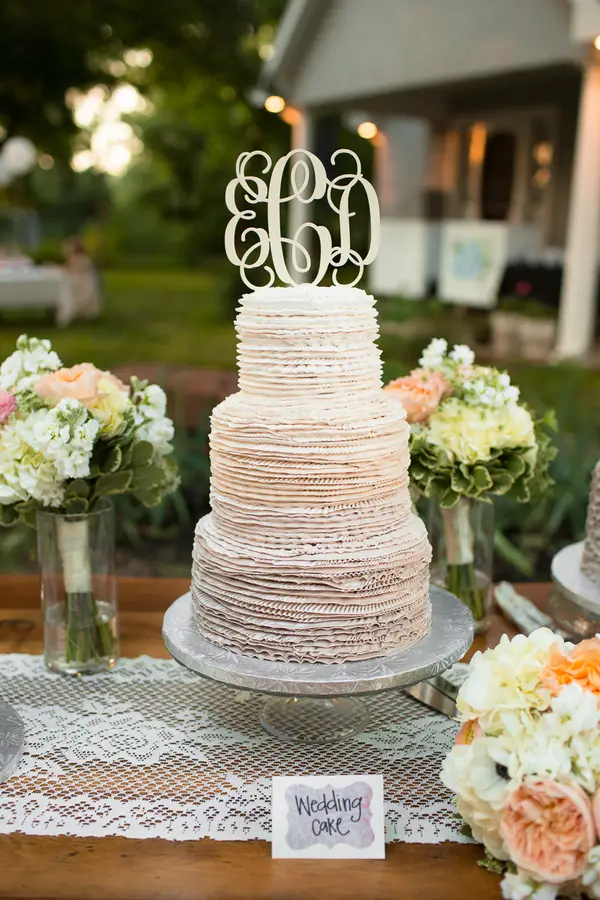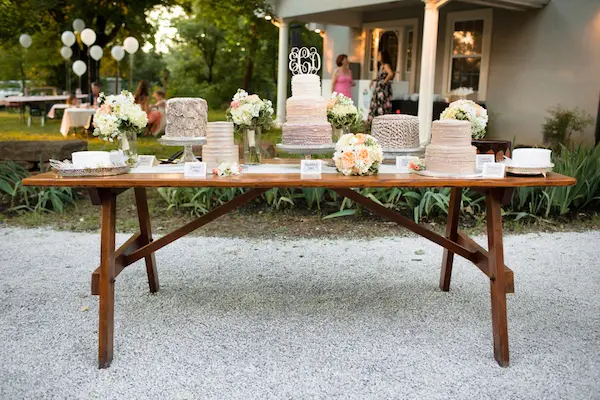 Photos:  Photo Love
Interview with Bride Emily
What was your overall wedding inspiration? 
I wanted a romantic, vintage feel… so I didn't exactly stick to a color scheme. Ivories, champagnes, blush pinks, and little dabs of color here and there helped set the romantic tone I was looking for.
What were the interesting personal touches and unique details?
We had chalkboard signs set up to guide guests to the ceremony as they arrived to the farm- it was kind of like a little walk down memory lane. The first chalkboard said the year we met and when (7th grade science class, year 2000) the second one said the year we fell in love (2009) and the third was the day we, "decided on forever" or, the day we got engaged, May 10, 2013. These signs guided guests to the guest book, which we ordered from Shutterfly and displayed our fabulous engagement pictures.
There was also a memory table set up near the guest book that displayed pictures of our late grandparents- that was a really important part to both of us. The decor for the ceremony was simple but sweet. The stage we stood on was made by a family friend out of the old barn wood that was once on the farm. He also constructed the mantle. We sent our guests away with fun Koozies that said our names and wedding date. The most touching detail to me (Emily) was the flower girls. There were 15. During the planning process, I told my mom I wasn't going to have a flower girl, because I couldn't choose just one. There were too many sweet little cousins and little girls I babysat for-most of them since infancy- to decide on just one or two. My mom said one day, "Why don't you just have all of them do it. They can line the aisle." So I took her idea and ran with it. It was the best decision I made for the whole wedding day and the sweetest sight I've ever seen!
What one detail truly made the wedding yours?
The flower girls and writing our own "vows" to each other. It was the sweetest part of the ceremony.
How did you customize your wedding?
We had Shakes cater a frozen custard bar, which was a huge hit and a cool treat for guests to enjoy on such a muggy summer night! We also ordered four kegs from Core Brewery – that was a huge hit, too!
How did you save money in planning your wedding?
Our sweet, sweet families. I kept saying, "This is one of the perks of having a big family" the whole day of the wedding. Aunts, uncles, cousins, close family friends, and MORE showed up to help not only the day of the wedding, but the week of the wedding. We will never be able to thank them enough. They not only saved us money, but they helped make some of the greatest memories that we'll keep with us forever.
Tell me a little bit more about the day, how did it go, what where the highlights, what were the mishaps?
I was surprisingly relaxed and just enjoyed spending sweet moments with my bridesmaids and parents while getting ready. Dylan and the groomsmen were running around town to get beer/ice/etc. but I think they made time to have fun, too ? The whole day was just real, meaningful, and packed full of emotion.
Thank you Emily for sharing! Congrats Emily and Dylan!
Arkansas Wedding Vendors