Gold and glitter might be two of the best things in the world, especially when they are related to weddings!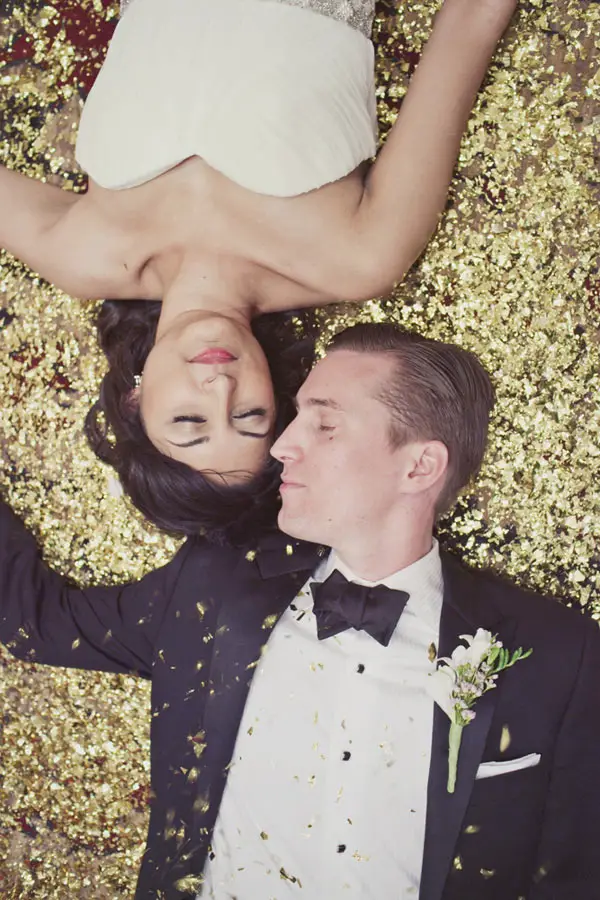 Photo: Our Labor of Love, Via: Ruffled
Gold Previously we posted about gold wedding inspiration and today that inspiration is inspiring these gold wedding invitation ideas.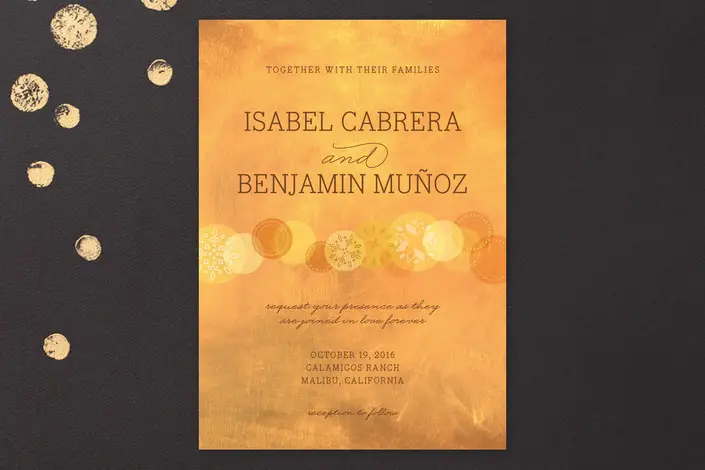 Heart of Gold Wedding Invitations
Sparkle and shine! These gold wedding invitations take it to the next level with rich gold tones in the background and decorative illustrations of traditional 13 gold coins.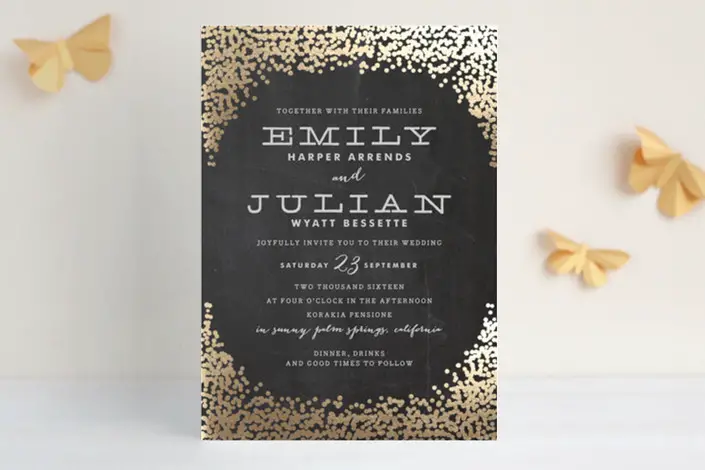 Gold Rush Foil-Pressed Wedding Invitations
These gold wedding invitations are pressed with real foil which gives them a shine that you won't find one other gold wedding invites. These invites have several options for background color so you can customize them to fit your style.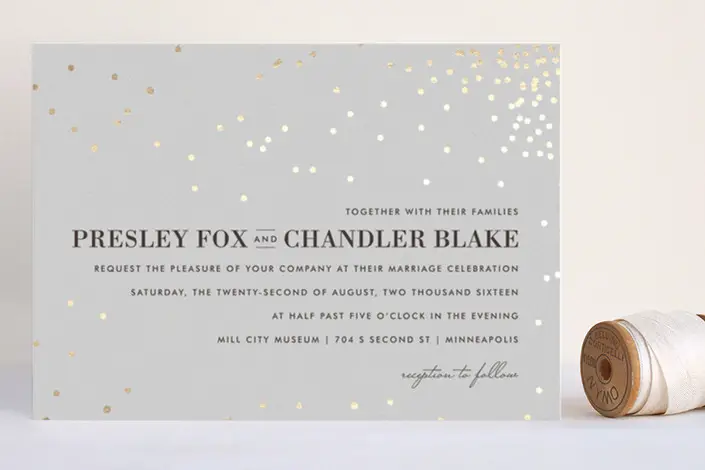 Thrilling Foil-Pressed Wedding Invitations
These gold foil-pressed wedding invitationswith a fun gold confetti designare printed on luxe paper and have matching thrilling gold foil-pressed wedding programs.

Gilded Romance Gold Wedding Invitations
Simple but modern typography is paired with the stunning gold foil for a stunning look in these gold wedding invitations. There are several options besides white – everything from navy to pink to teal. You can go classic or fun with your gold!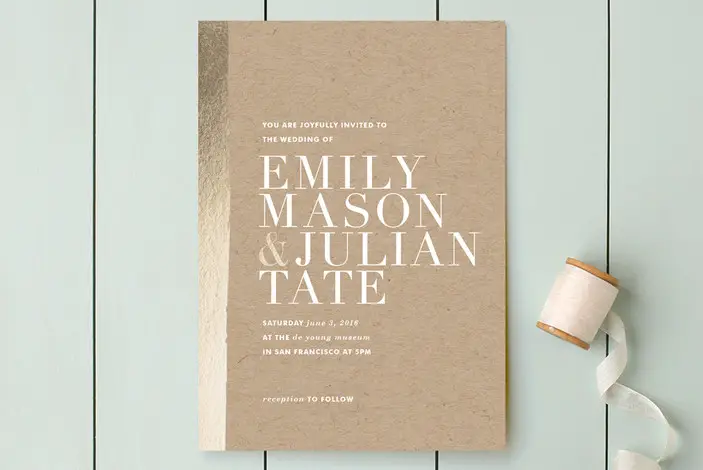 Band of Gold Wedding Invitations
These wedding invitations add the perfect amount of shiny gold with a band of gold on the left side of the invite. Paired with white fonts and a natural background, it's the perfect combination of natural and sparkle without being over the top.

Modish Marriage Gold Wedding Invitation
Just a touch of gold on the script in these wedding invitations gives you a touch of shine without being overwhelming.

Luscious Lacing Gold Wedding Invitations
Gold and lacy, these wedding invitations truly shine! Gold foil wedding invitations are hand stamped with real foil which gives you a one-of-a-kind impression that will wow invited wedding guests.

Golden Band Gold Wedding Invitations
With modern, simple lines these wedding invitations pack a punch of gold with the band through the middle and on the back of the card which carries over the gold color.

With Evening Sparkle Gold Wedding Invitations
These Great Gatsby / art deco themed gold wedding invitations give you the impression of gold glitter without all the mess!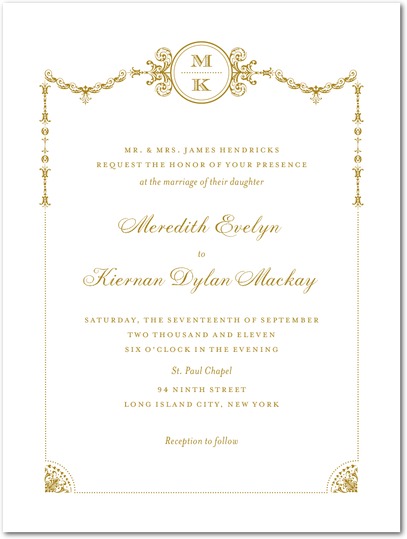 Draped Elegance Gold Wedding Invitations
Classic and elegant, these gold wedding invitations are highly rated by brides for both the high quality and the gorgeous style.

Sentimental Script Gold Wedding Invitations
Simple but sentimental, this script wedding invite with the word Amore screams love in the most elegant way possible.
Hopefully these gold wedding invitations help you find the perfect wedding invitation for your wedding!
You can also check out other wedding invitations we've share including: