Once you have your engagement and wedding rings you'll want to keep them close to you and be careful with them at all times. Something so important and treasured deserves to be kept in a safe and pretty place. That's why today we are looking at a variety of different ring dish and ring holder options.
All of these ring dish ideas are perfect to hold your cherished rings when you can't wear them.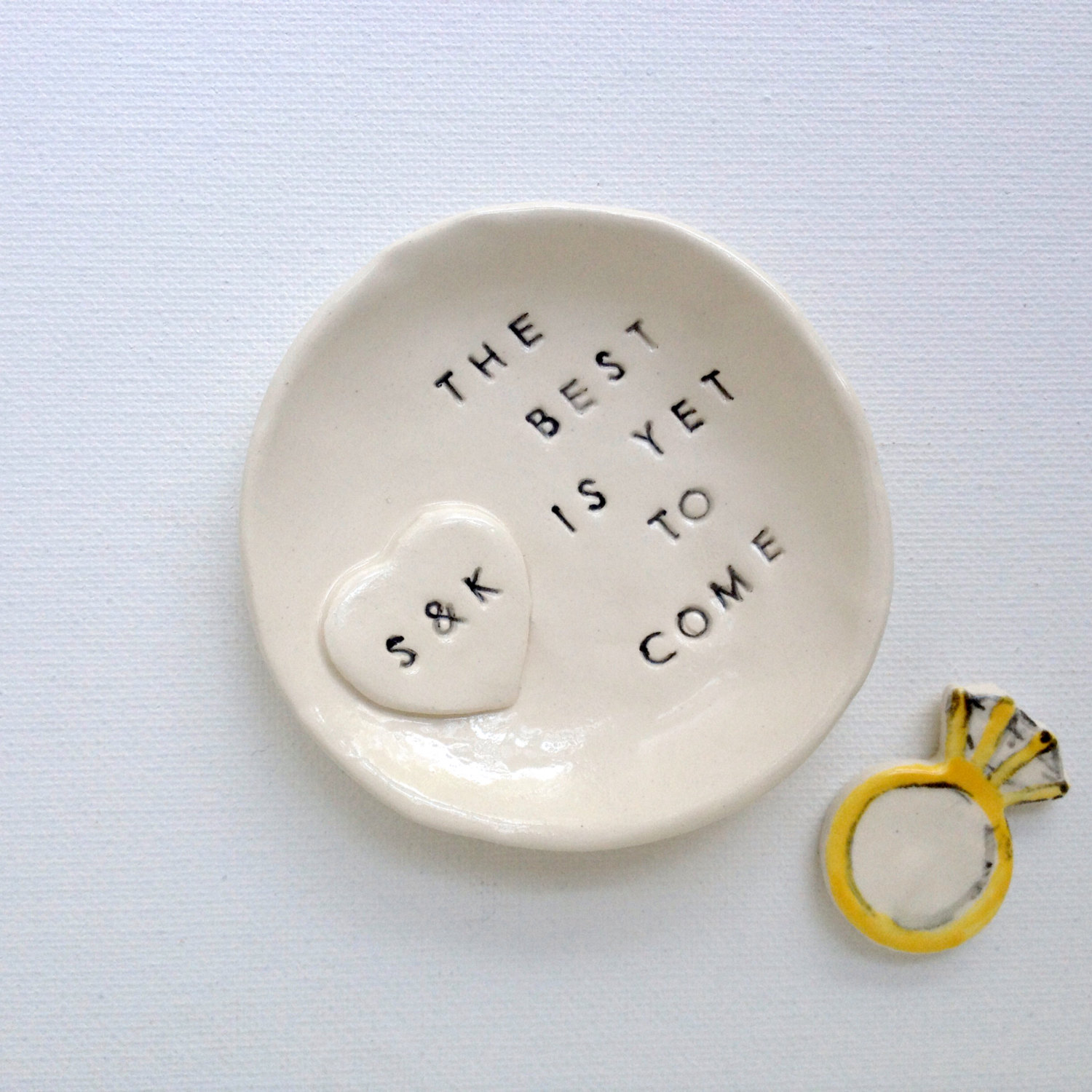 "The Best Is Yet To Come" Ring Dish by Magic Markings Art
This personalized engagement gift ring holder is handmade from soft clay and stamped with the couples initials. It features the super sweet quote "The best is yet to come".
"It All Began" Ring Dish by Magic Markings Art
Another ring dish from the same Etsy seller, this personalized ring holder reminds you of where it all began – at college, in a bar, on a vacation. Each dish it customized with your intials and hand stamped with the quote, "It all began… " and filled in with the college, bar, business, trip, city or area of your choice.
Kate Spade New York Grace Avenue Ring Holder at Macy's
With this ring holder, it's all in the details. A pewter ribbon adorns the silver-plated Grace Avenue ring holder with the preppy, feminine charm of kate spade new york. So, so cute and practical for holding your rings.
Monogram Ring Dish by Promise Pottery
This sweet and simple round ring dish is personalized with your initials in a simple heart design.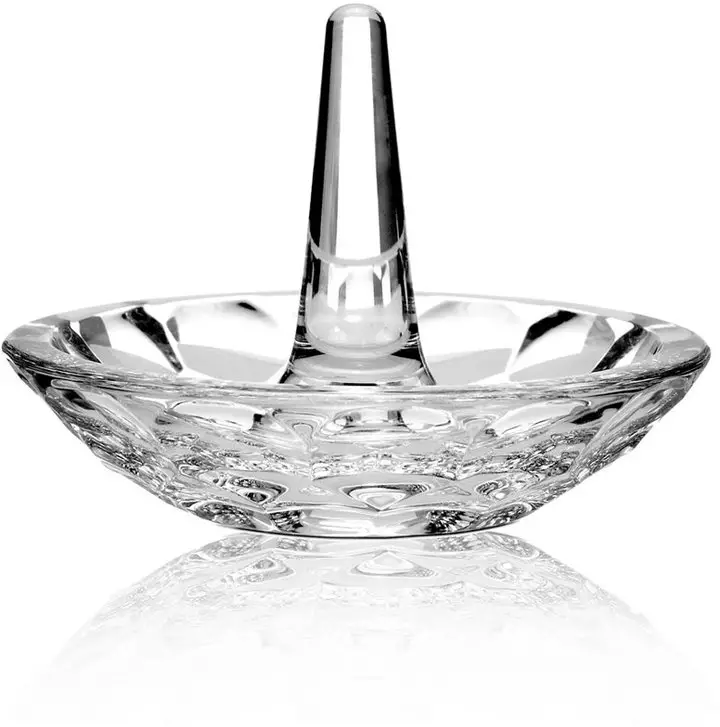 Monique Lhuillier Waterford Ring Holder at Macy's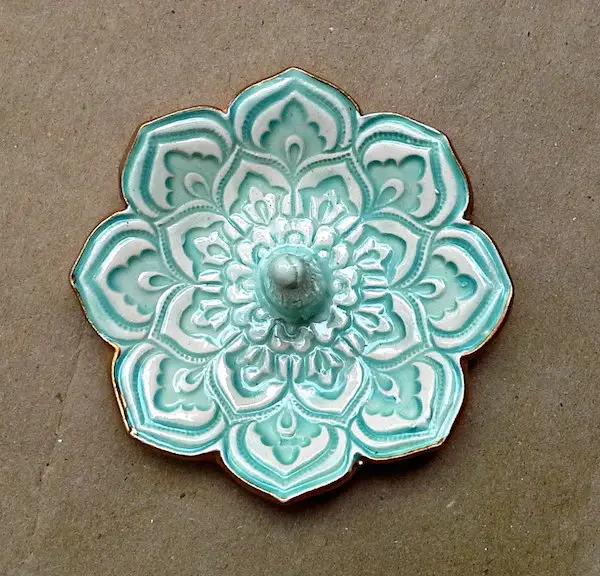 Ceramic Aqua Lotus Ring Holder Bowl by dgordon
While it's not personalized, this Lotus Ring Holder Bowl is perfect for keeping your rings safe! This glazed ceramic ring dish is made from antique lace and handmade stamps for the design. It's a uniquely pretty design that could fit perfectly in your home.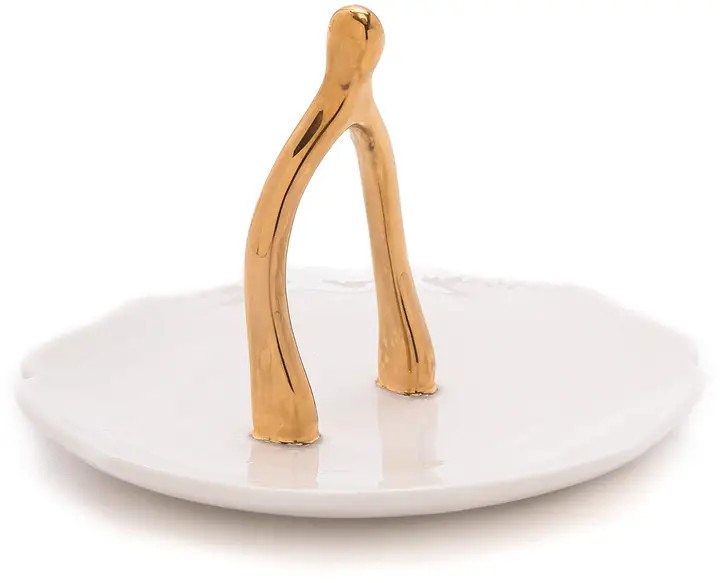 Wishbone Ring Holder at ShopBop
Celebrate your rings with this lucky charm storage option. A polished wishbone holds your rings on the center of this lovely ceramic ring holder.
Whale Ring Dish at Shoptiques.com
If you love whales then this whale ring dish is perfect for you. You could also place keys, coins, rings, and other loose items on this stylish dish.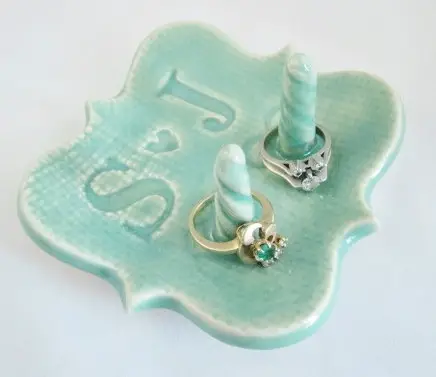 His and Hers Ring Dish by alispots
This beautiful ring dish has a spot for both His and Her rings to rest with initials above each so this dish is personalized and practical.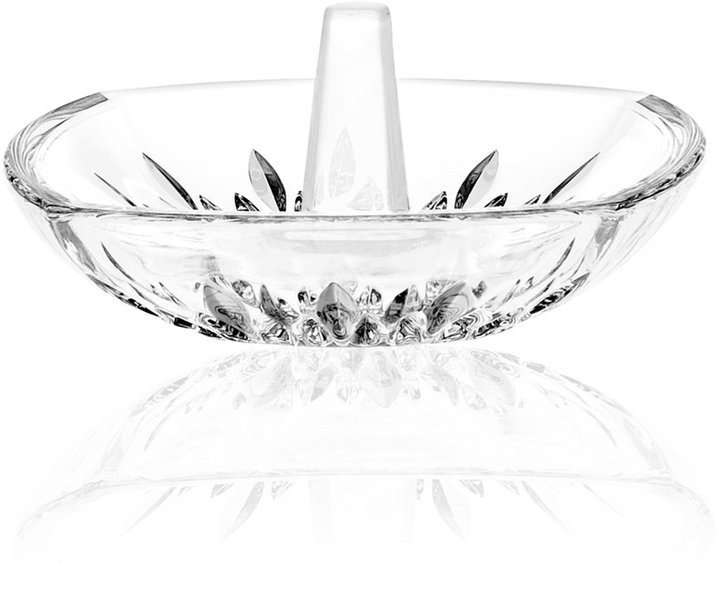 Vera Wang Wedgewood Duchesse Ring Holder
Exuding chic, timeless style, the Duchesse crystal ring holder is perfect for blending with both traditional and contemporary decor with it's gorgeous radiance and simple practical use.
Monogrammed Jewelry Dish Ring Holder by Melshera
These large monogrammed ring holders are customized by the monogram lettering style and color. You can make it your own and keep your rings safe too!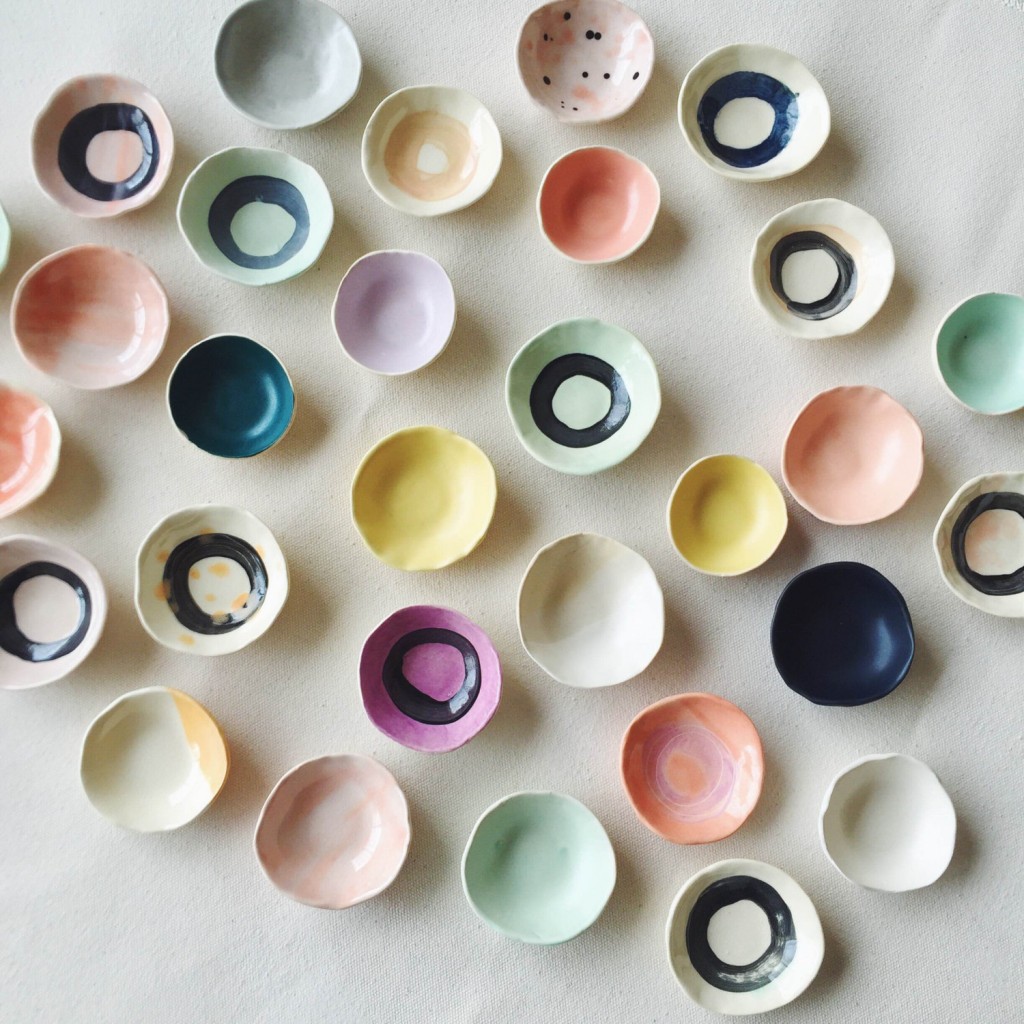 Colorful Ceramic Ring Dish by Paper and Clay
We recently featured the colorful ceramic ring holders from Paper and Clay seen above. These festive ring dishes in multiple colors are fun but still practical options to keep your rings. We suggest a collection of multiple colors.