If you live in the Mid-South and haven't heard of Paper and Clay yet, take note. This ceramic studio headed by artist Brit MdDaniel is producing beautiful, handmade ceramics perfect for your home.
One of our favorite items from Paper and Clay are ring holders perfect for holding your engagement ring or any special rings you might need to store.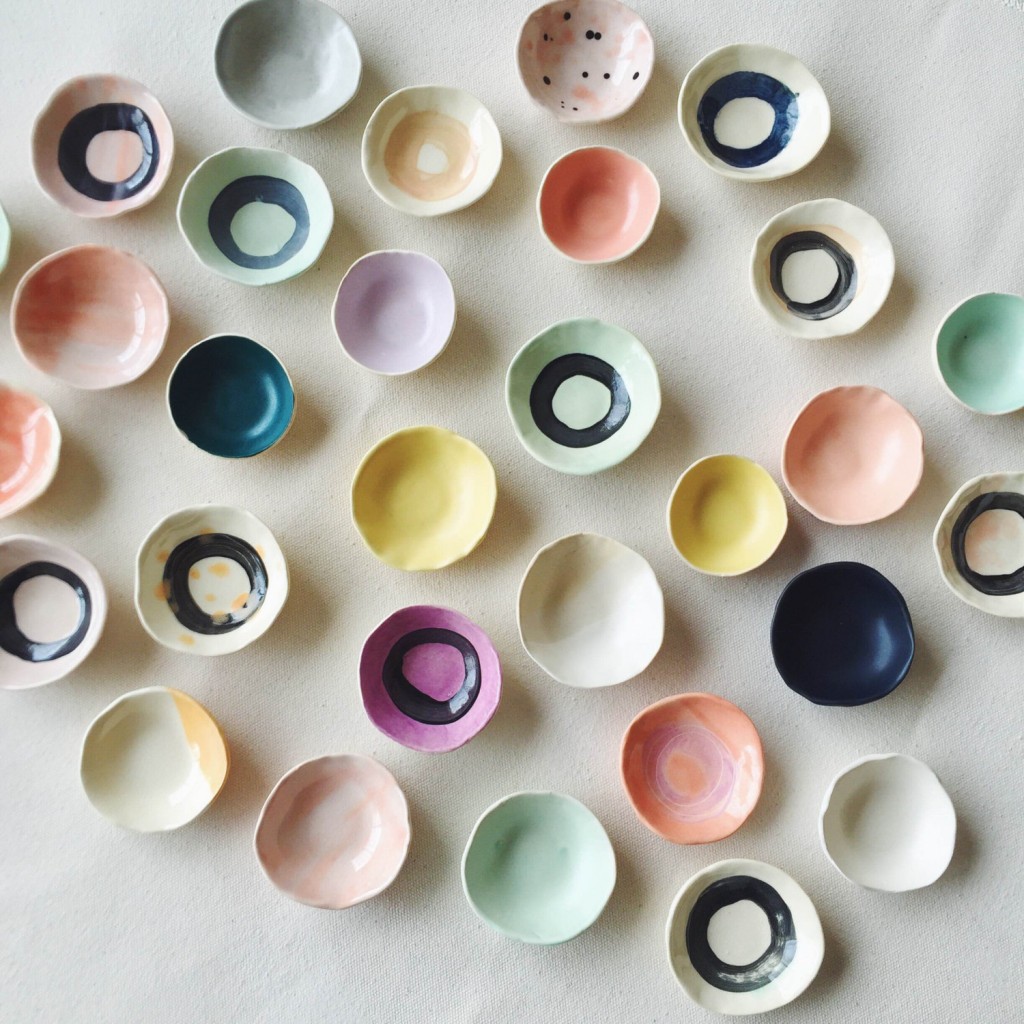 Ring Holder Dish by Paper and Clay
These colorful mini ring dishes come in a pack of two in complementary colors. These little ring dishes measure approximately 2″ across which makes them perfect for holding a ring or two. If you can't decide which design you love the most Brit will pick two for you.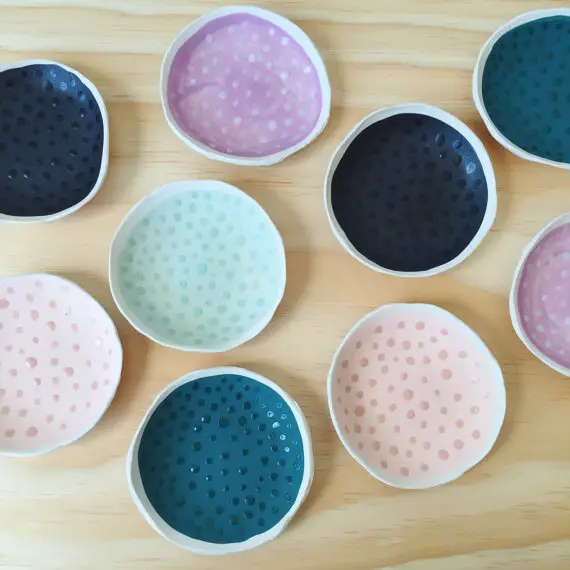 Half-tone Dots Ring Dish Paper and Clay
These ring dishes are slightly bigger at 3″ across. They are hand-built porcelain with underglaze + satin glaze. The two tone polka dots are simply adorable.

Modern Ring Cone by Paper and Clay
These ring cones are a different way to story your rings. This fun modern way to display your rings measures 4″ tall and comes in a variety of colors you can find on Paper and Clay's Etsy page.
About Paper and Clay
Brit McDaniel is the owner and artist behind Paper & Clay, a modern handmade ceramics design studio located in Memphis, Tennessee.
From Brit:" I love making beautiful, functional ceramics that can be used everyday. My hope is that each Paper & Clay piece will make a meaningful addition to someone's home and add something special to their routine."
Availability for pieces is limited since every piece is made by hand from start to finish by Brit McDaniel herself.  The Paper and Clay Etsy Shop is re-stocked approximately every 3-5 weeks so you can follow along for new ring dish and ring holder options as well as a variety of ceramic pieces for your home.
Memphis residents can skip skipping charges when buying from Paper and Clay online by using the code LOCAL and picking up the order at the Midtown studio for Paper and Clay. It's a great chance to meet the artist making your items!
Shop these ring holders and more: Paper and Clay on Etsy