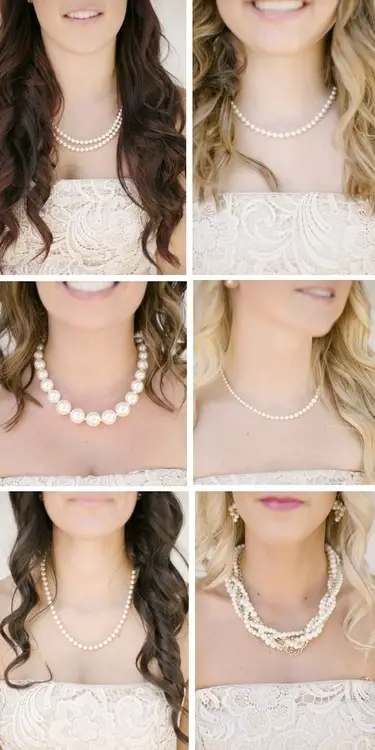 Pearl necklaces have been a staple at weddings for centuries. Using pearl necklaces for bridesmaids to create a cohesive look can bring this tradition around with a modern spin.
Pearl Necklaces For Bridesmaid Gifts
We saw this photo set on Pinterest and fell in love with the idea of giving bridesmaids each a different strand of pearls.
The mismatched pearls are a great way to give individualized gifts to your girls while still keeping the overall look similar and classic.
Giving your bridesmaids jewelry is also a traditional bridesmaid gift that many will expect and appreciate.
You could even use the pearl necklaces as part of asking your bridesmaids to participate!
Pearl Necklaces & Weddings: A Long Histroy
Pearl necklaces have a long and rich history in weddings, dating back centuries to ancient civilizations where they were believed to symbolize purity and innocence.
The tradition of wearing pearl necklaces on wedding days continued throughout the Middle Ages and into the Renaissance, where pearls were highly coveted by royalty and nobility.
During the Victorian era, pearl necklaces were popularized as a wedding accessory by Queen Victoria herself, and they have remained a timeless and classic choice for brides ever since.
Today, pearl necklaces continue to be a popular choice for weddings, with their understated elegance and timeless appeal making them a perfect complement to any bridal style.
Where To Buy Pearl Necklaces For Bridesmaids
There are many places you can use to source the pearl necklaces for your bridesmaids.
Depending on your budget you can go to a jeweler or you can buy directly online for a discount.
They even sell pearl necklaces on Amazon!
Here are a few of our favorite cheap pearl strand necklaces you could use to recreate this same look with your bridesmaids!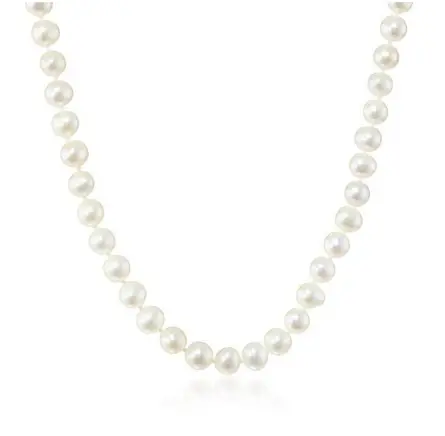 Sterling Silver and White A-Quality Freshwater Cultured Pearl Necklace (7.5-8mm), 18″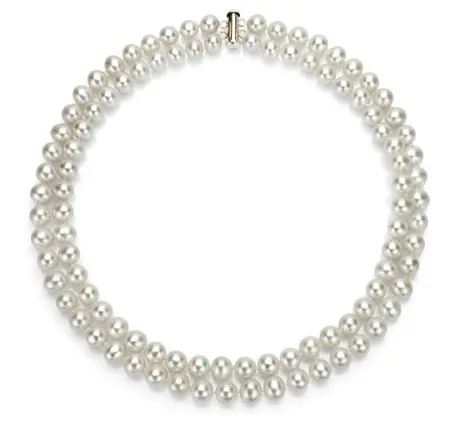 Sterling Silver 2 Rows Genuine Cultured Freshwater Pearl Necklace 17″-18″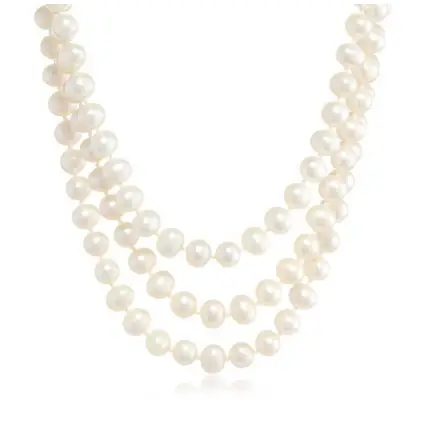 Three-Row White A-Grade Freshwater Cultured Pearl Necklace  17″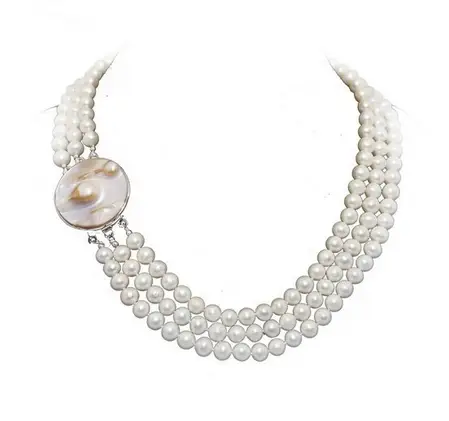 3-row White A Grade Freshwater Cultured Pearl Necklace with Mother of Pearl Clasp 17″, 18″/18.5″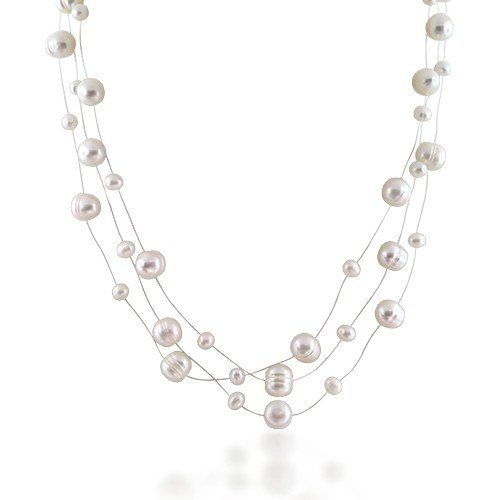 Bling Jewelry Bridal Silver Freshwater Pearl Illusion Three Strand Necklace 16in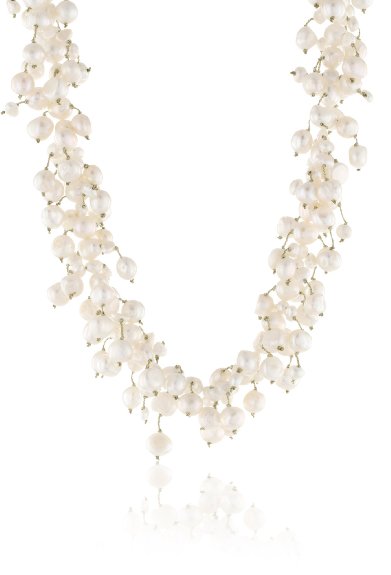 White Freshwater Cultured Pearl Necklace with Sterling Silver Clasp, 17″ 
We hope these pearl necklaces give you an idea for how to mix and match pearl necklaces for your bridesmaids in an updated twist on a classic style!