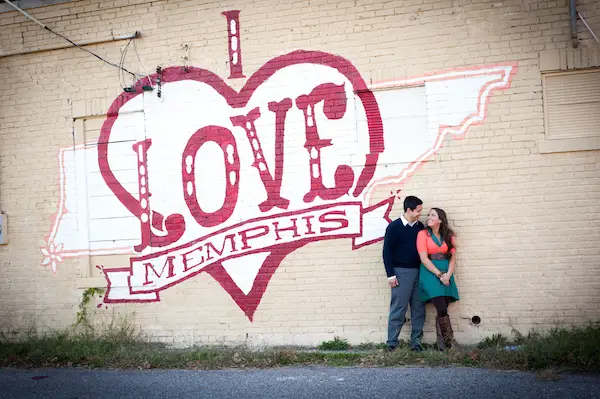 Tracye of Tracye's Photography recently submitted this wonderful Memphis engagement session featuring Kristofer and Alyssa. They hit some of our favorite spots in Memphis so we had to share.
Alyssa shares their engagement story, with such adorable touches for the proposal:
Kristofer and I met at a tacky sweater Christmas Party that he organized for the Young Adult ministry affiliated with the church where he works and where I grew up going. I had just moved home from college and got a job working at another church in the area. At the Christmas Party, I asked if he would meet with me sometime to talk about ministry and we ended up meeting for breakfast at I-HOP. After we discussed work and ministry, he then asked me out on a date that weekend. We saw each other almost every day after that and grew close very quickly. Our first outing as an official couple was at a wedding and the first time that Kristofer told me that he loved me was at a wedding. We became so comfortable with each other so quickly that we started discussing marriage only a couple of months into our relationship.

In July of 2012, after we had been dating for about 6 months, Kristofer and I went to Dallas, TX to visit some of my extended family and to attend his friend's wedding. The morning after the wedding, he asked if we could go see Southern Methodist University on the way to church because he heard it was really pretty he hadn't been there before. We walked around campus and sat down on a bench next to a big fountain where he proposed!

Then we walked to the chapel on campus where my whole family was waiting for us. This chapel also happened to be the place where my aunt and uncle got married and I was the flower girl.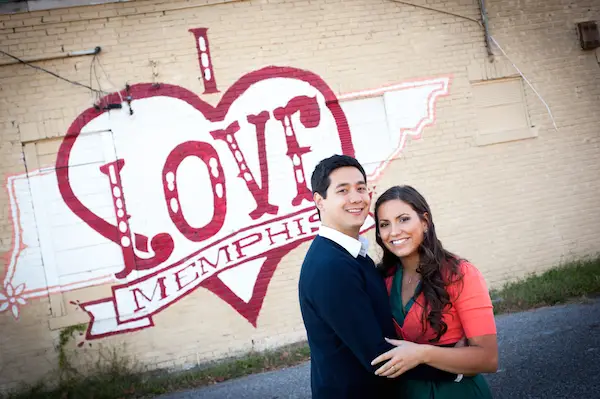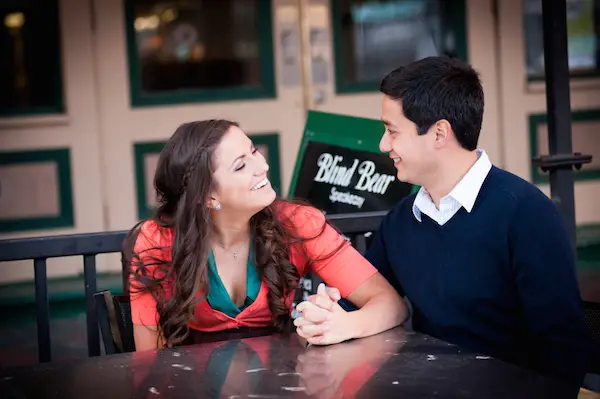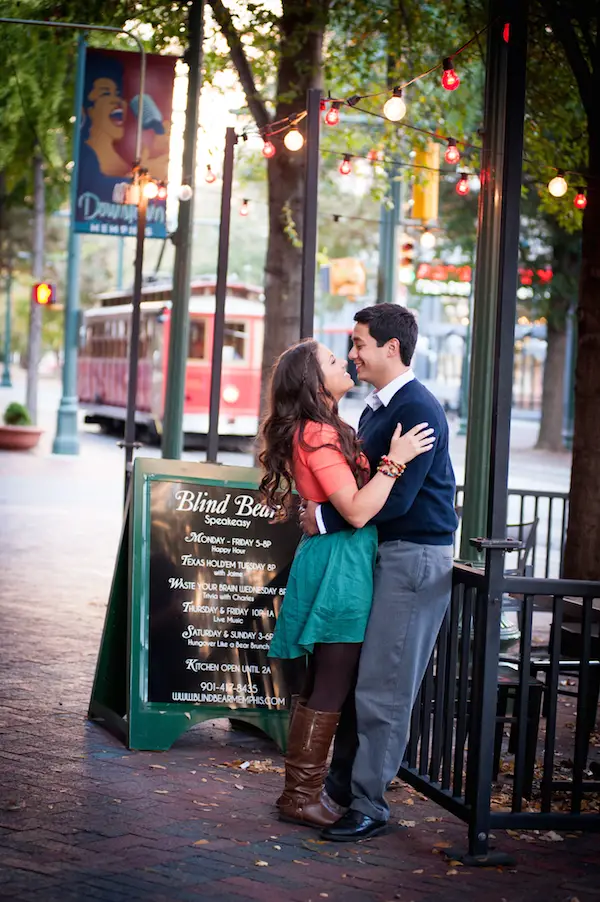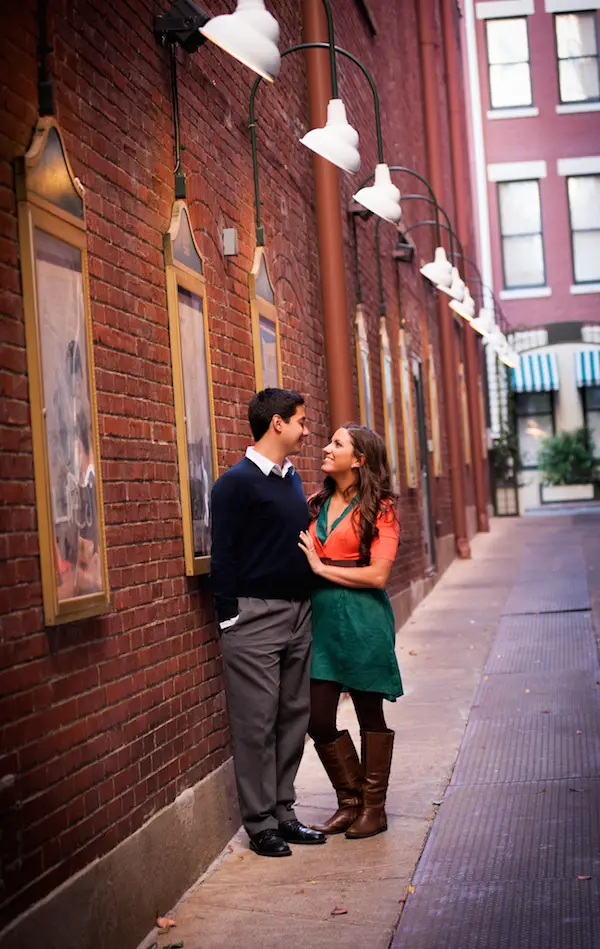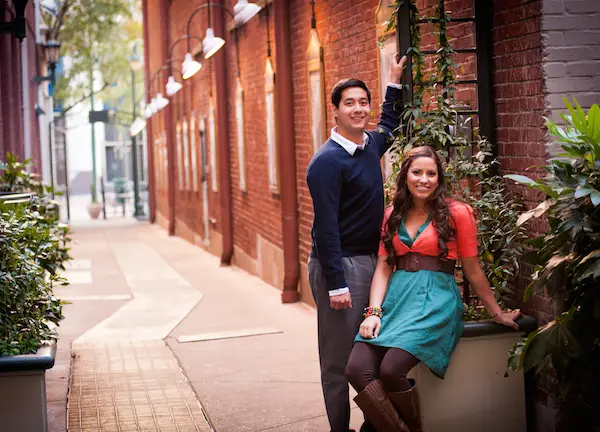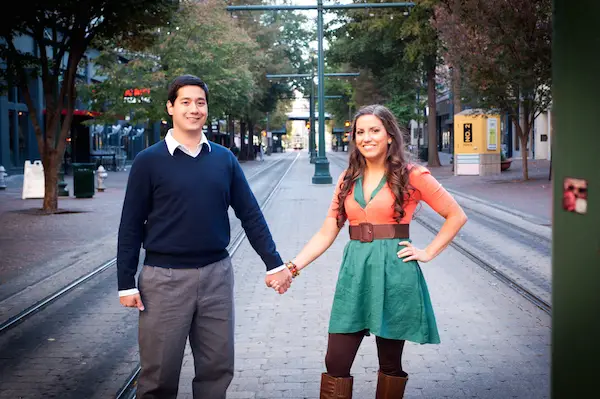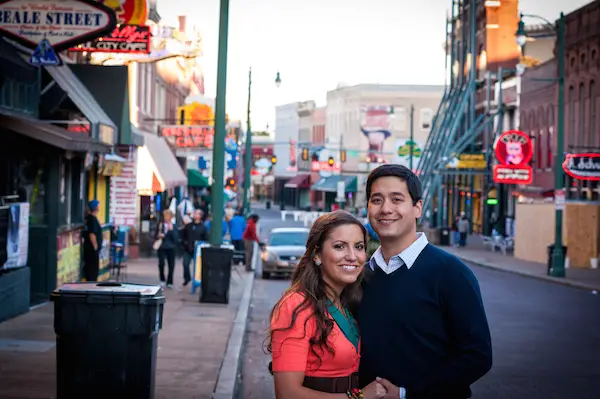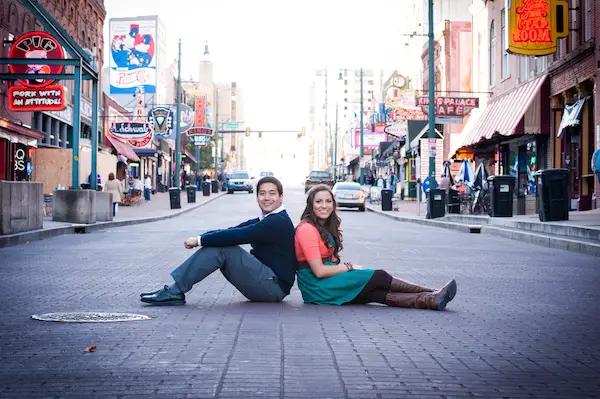 Photos: Tracye's Photography
These two are just too cute! And brave to sit on Beale Street like that even if it makes for a great engagement photo.
Be on the lookout for their wedding feature coming soon. Thank you to Tracye's Photography for submitting this engagement session!
Browse more Memphis engagements for more Memphis engagement photo inspiration.