If you are planning to have a backyard wedding next spring or summer, check out this adorably awesome backyard wedding on Wedding Chicks.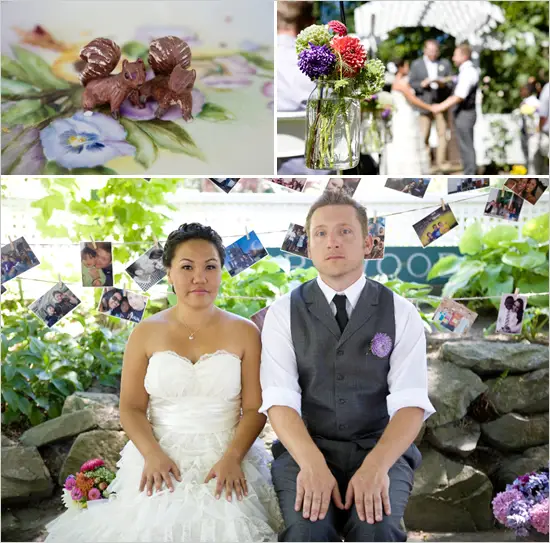 We love the pics from this wedding! (Photos from The Leekers.) It was all DIY but so pretty and effortless looking. Simple. Beautiful. Budget friendly.
Backyard weddings are great for using mason jars and this cute little wedding shows off several ways to use them.
Weddings don't have to be huge fancy affairs. Cute backyard weddings can be some of the most fun weddings that are still charming and beautiful. Plus, Memphis spring or fall weather can be perfect for a backyard wedding!