Our friends at Once A Ginn, a wedding Etsy shop we recently featured, just came out with their newest product: a personalized address stamp.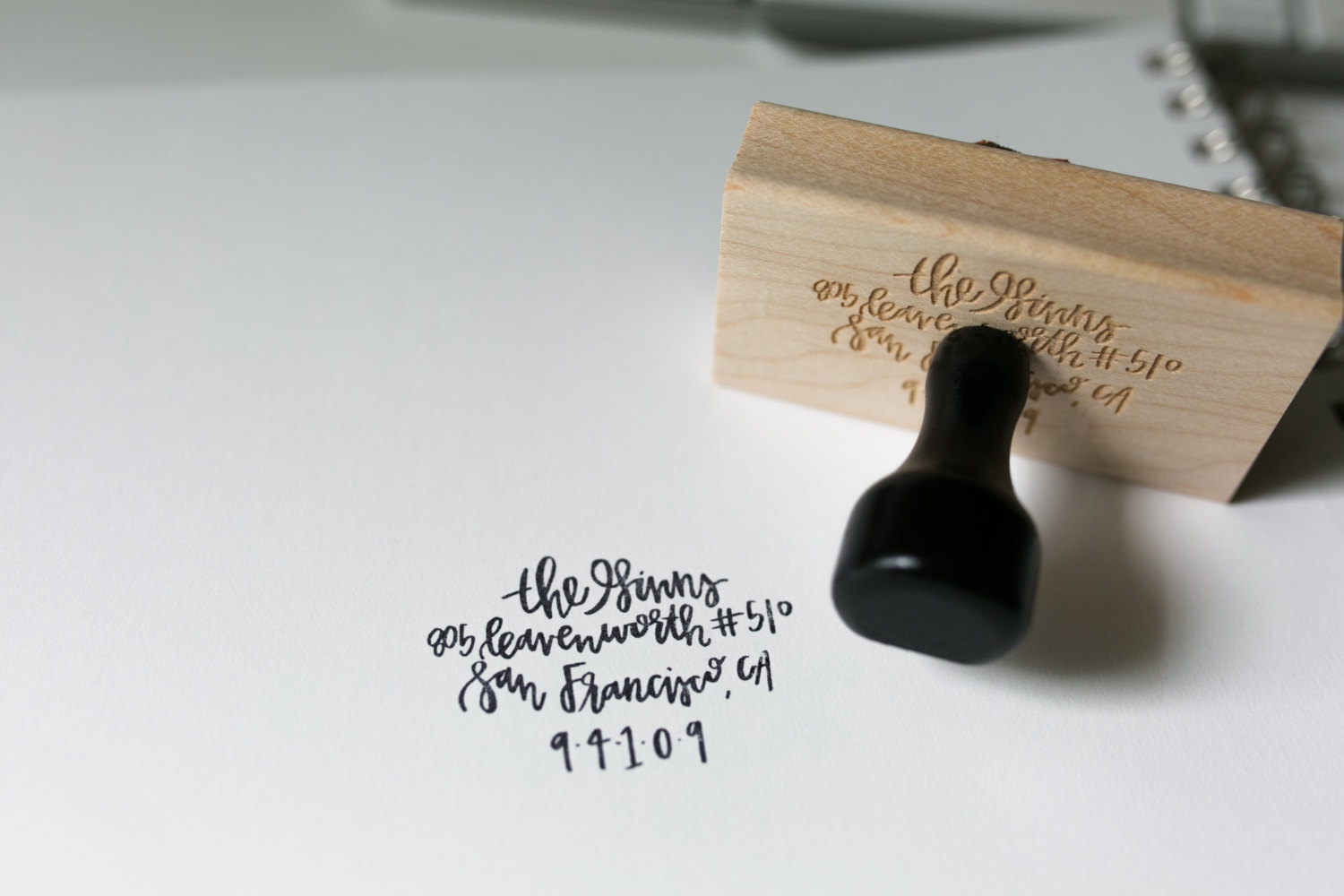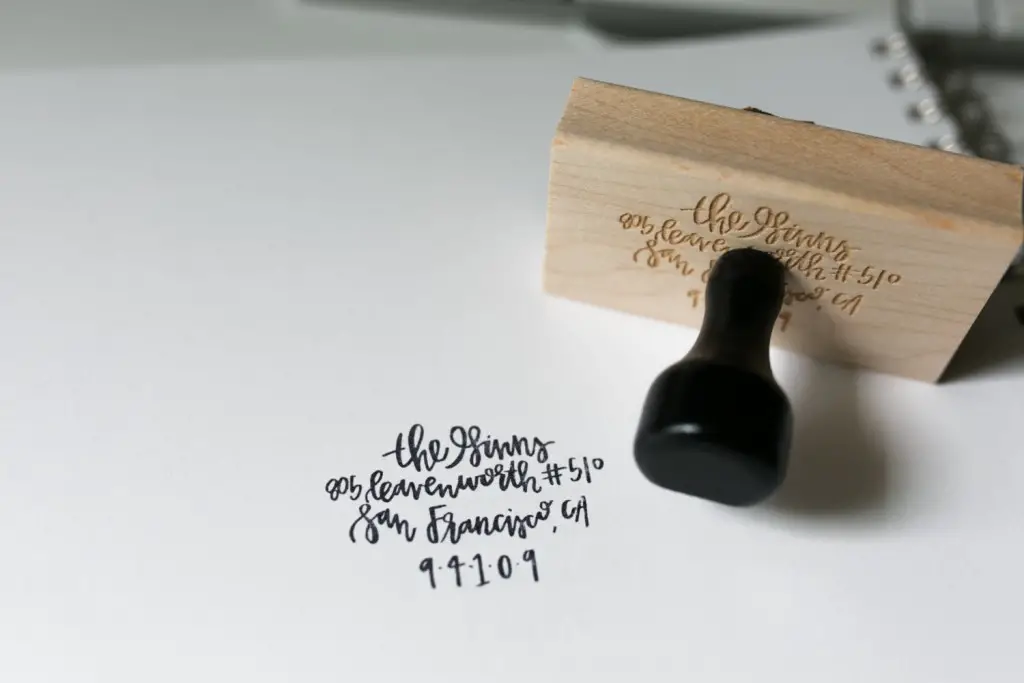 We love this custom address stamp from OnceAGinn and the others we've rounded up below. Buying a personalized address stamp is a great chance to celebrate your newlywed household. And just think of how much time you'll save while on those post wedding thank you cards!
If you're in the market for a new address stamp you might want to consider one of these amazing personalized address stamp options. A custom address stamp will add a unique and fun handmade touch to your mail, save the dates, invitations and more. Each stamp listed below is designed with care from Etsy sellers in the Mid-South and beyond.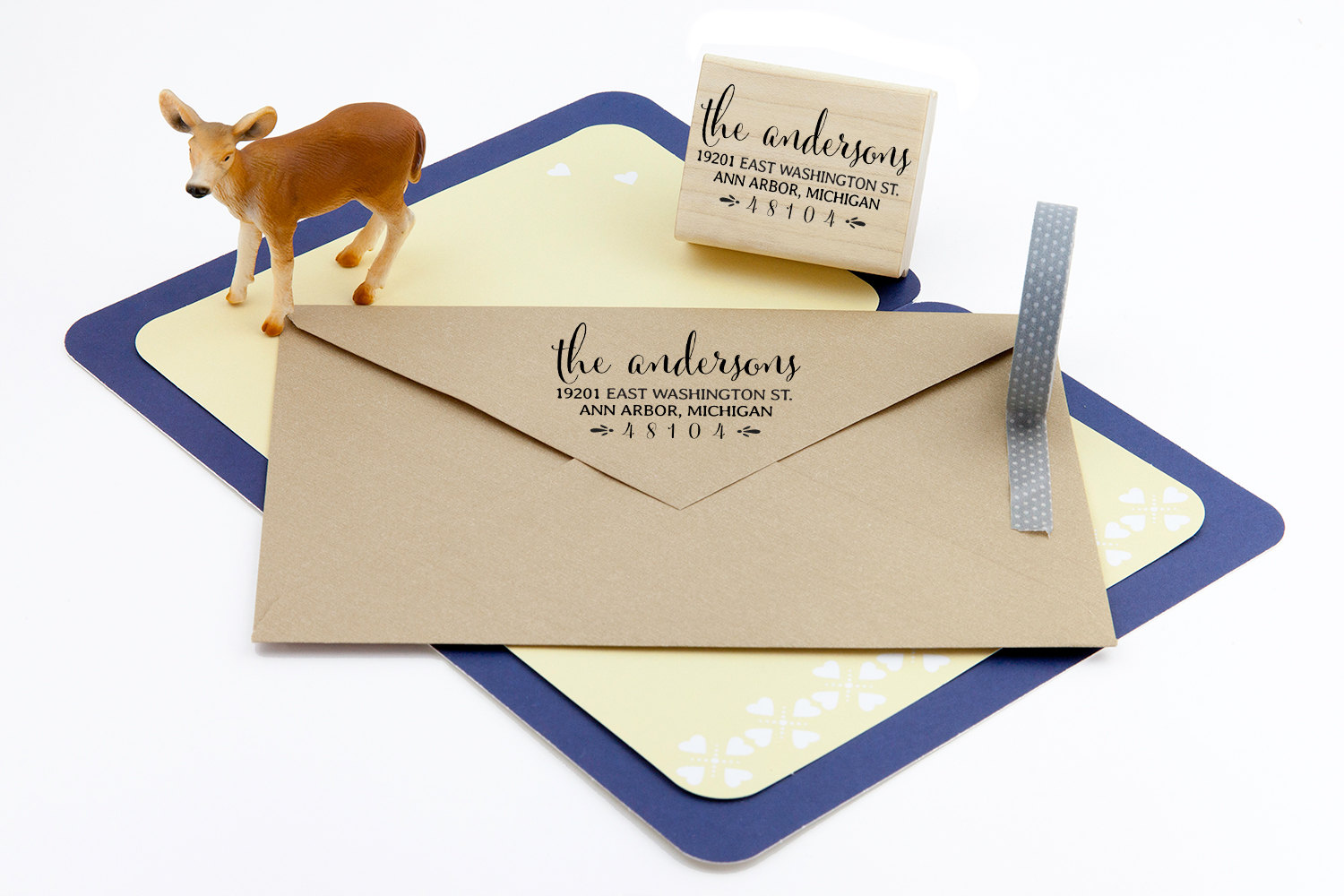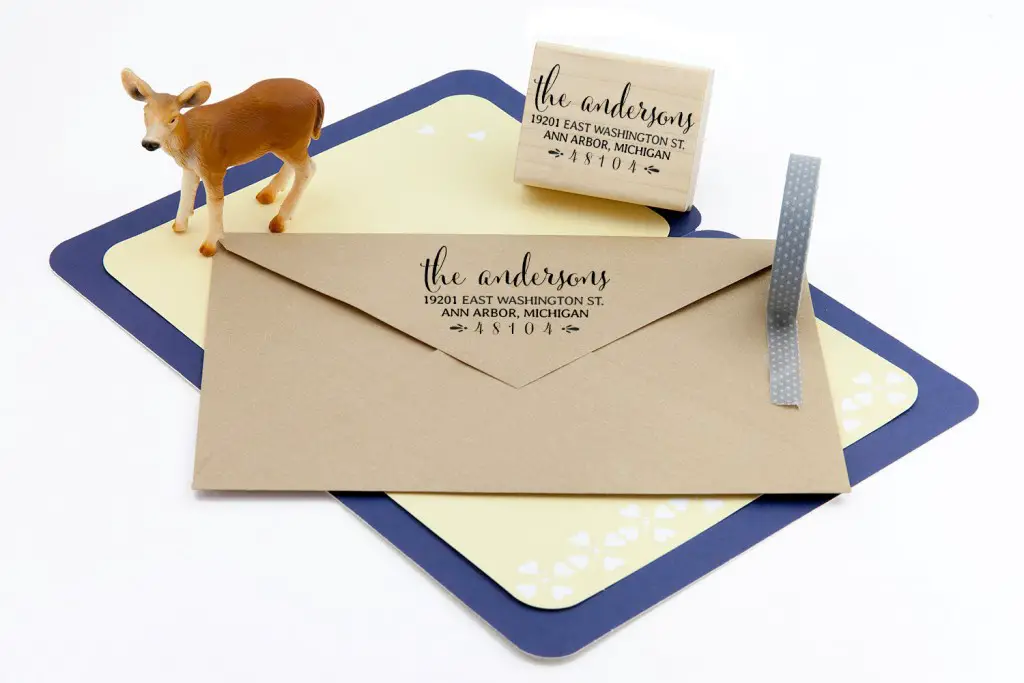 This custom address stamp is personalized with your name in a script font followed by very legible address lines.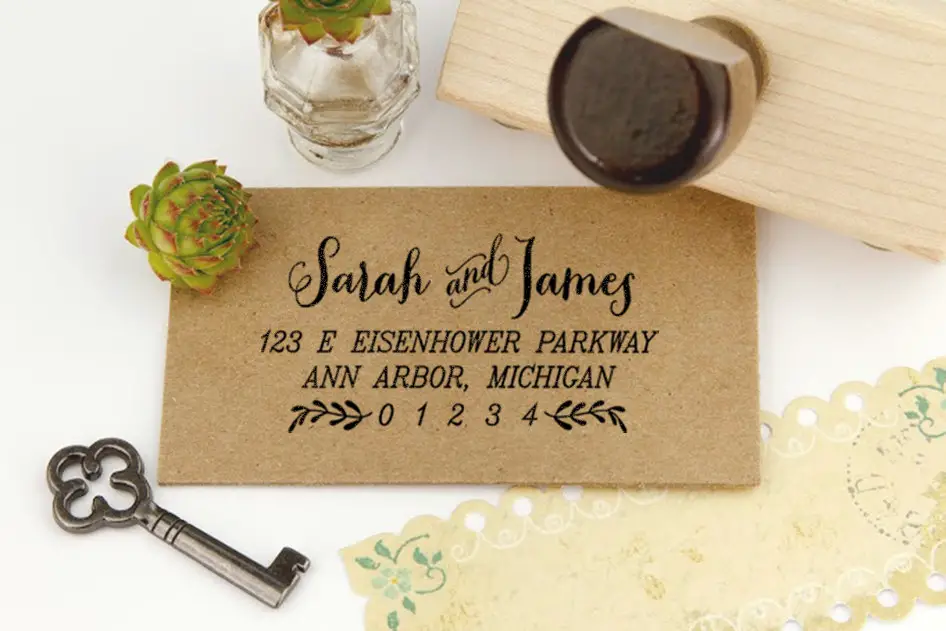 This personalized address stamp adds even more decorative flourishes to your stamp with a gorgeous font and leaf design.
This custom return address stamp takes things to the next level with a fun design including a banner and branches. It's the perfect way to stamp cards you will send out as a couple!
This address stamp features a mix of modern elements from a calligraphy font to a heart and bow design.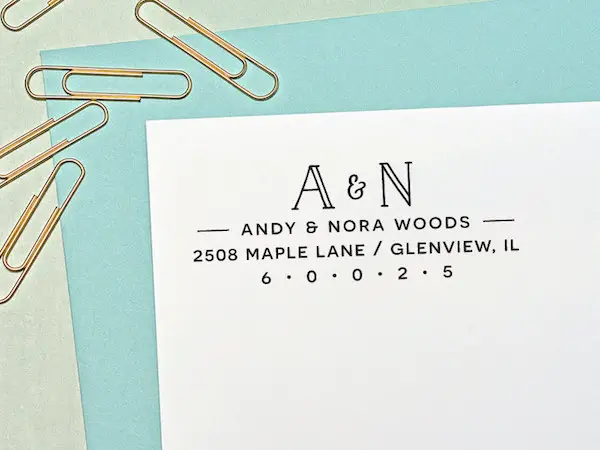 This adorable address stamp uses your initials as a couple to create a monogram based stamp that will leave a beautiful and lasting impression.
This calligraphy font based address stamp will add a beautiful and personal touch to your letters and stationery.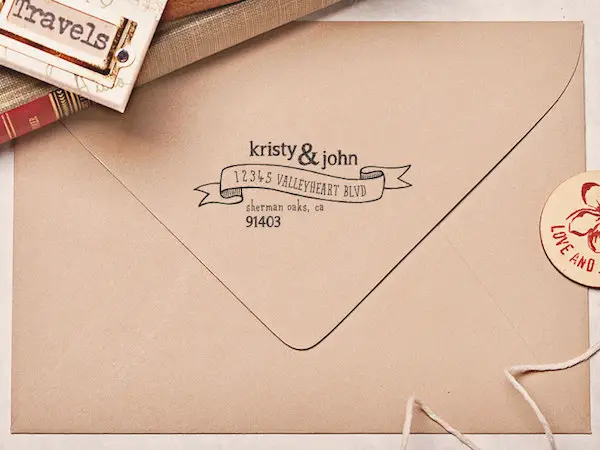 This rustic and fun address stamp features a banner for the street address and a mix of matching fonts that work together for a custom look.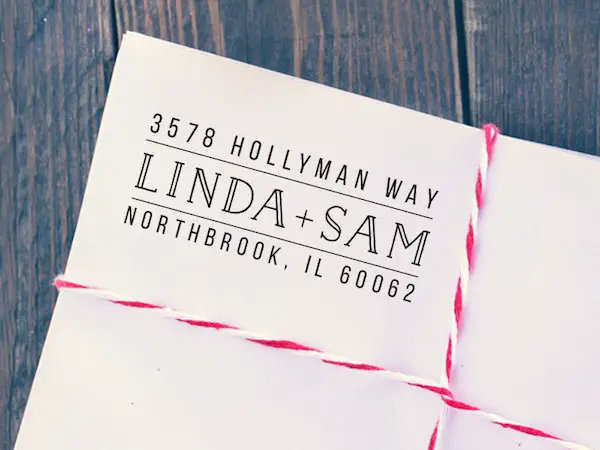 The modern typography on this address stamp feels fun and fresh making it a perfect gift idea for newlyweds starting a new life together!
Similar to the other address stamp with a bow, this custom stamp features your name in a cute handwriting font along with a handdrawn bow and your address in easy to read letters.
Celebrate your status as two love birds with this cute custom address stamp. It covers all the basics with two birds, a callout for your last initial and your address.
Love nature? Include a lovely design with trees and a bird in your custom address stamp. Each time you send out a letter you'll be reminded of the great outdoors.
Perfect for a newlywed couple, this custom address stamp from Notetrunk on Etsy focuses on your shared last name and new address.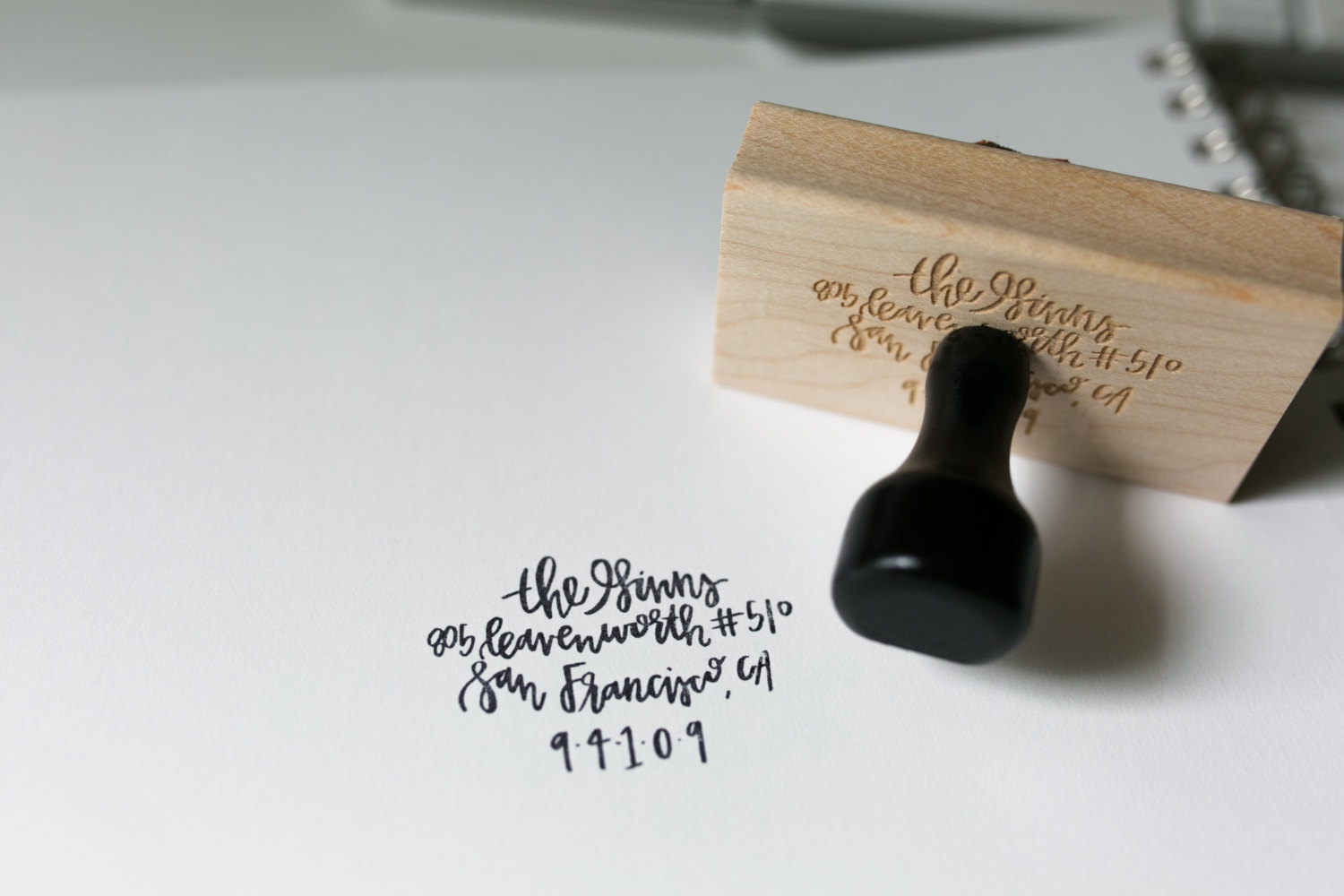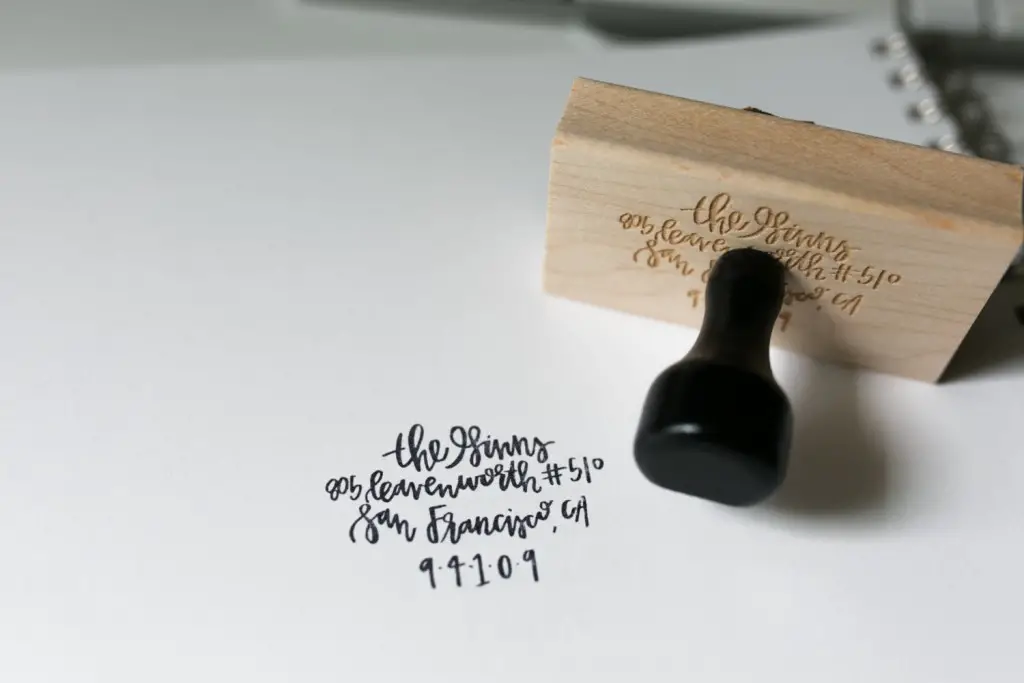 Of course we had to share the custom address stamp that inspired this post! Kelly Ginn created this particular stamp from her own distinctive handwriting giving it a custom look you can't get anywhere else.
Hopefully one of those custom address stamps fits your style and you can have it personalized with your details as newlyweds. We love seeing sweet elements when we receive thank you cards and invitations. Can't wait to see yours!