Christmas is just around the corner! We're counting down the days here and loving every minute of the holiday. It's a beautiful time to host or attend a wedding with lavish dresses, grand traditions, and elaborate decor. Christmas weddings magnify the holiday spirit that brings people together during this time of year.
These Christmas wedding ideas should inspire you for planning your own Christmas wedding, or just if you plan to attend one! It might not be a white Christmas this year in the South, but these Christmas wedding ideas translate well by bringing the winter style to life. Merry Christmas, holiday brides!
Red Christmas Wedding Bouquets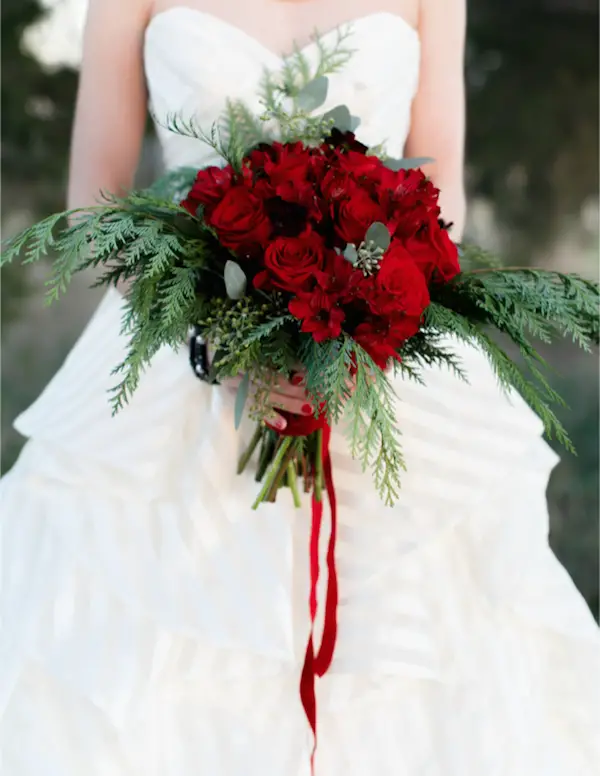 Photo: Alea Lovely, Via: Burnetts Boards
A deep red bouquet is perfect for Christmas weddings. Add lots of luscious greenery to make a huge statement.
Red and White Christmas Wedding Bouquets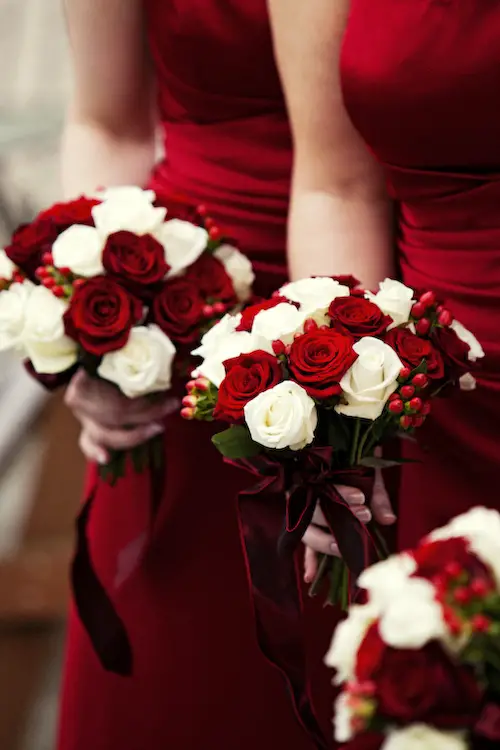 Photo: Craig Williams Photography, Via: Whimsical Wonderland Weddings
Red and white are a classic combination for Christmas and work perfectly for Christmas wedding flower bouquets. Whether your bridesmaids are wearing red or black or any other color, these bouquets work.
Holly Accents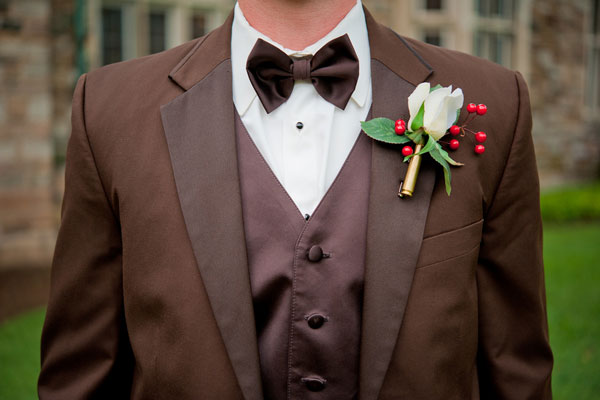 Photo: Bethany Ann Photography
Holly represents the holiday season and was considered by some as a sacred plant with magical powers. It's an easy way to include a nod to Christmas and display a pop of color with your groom's boutonniere.
Pine Cone Wedding Bouquet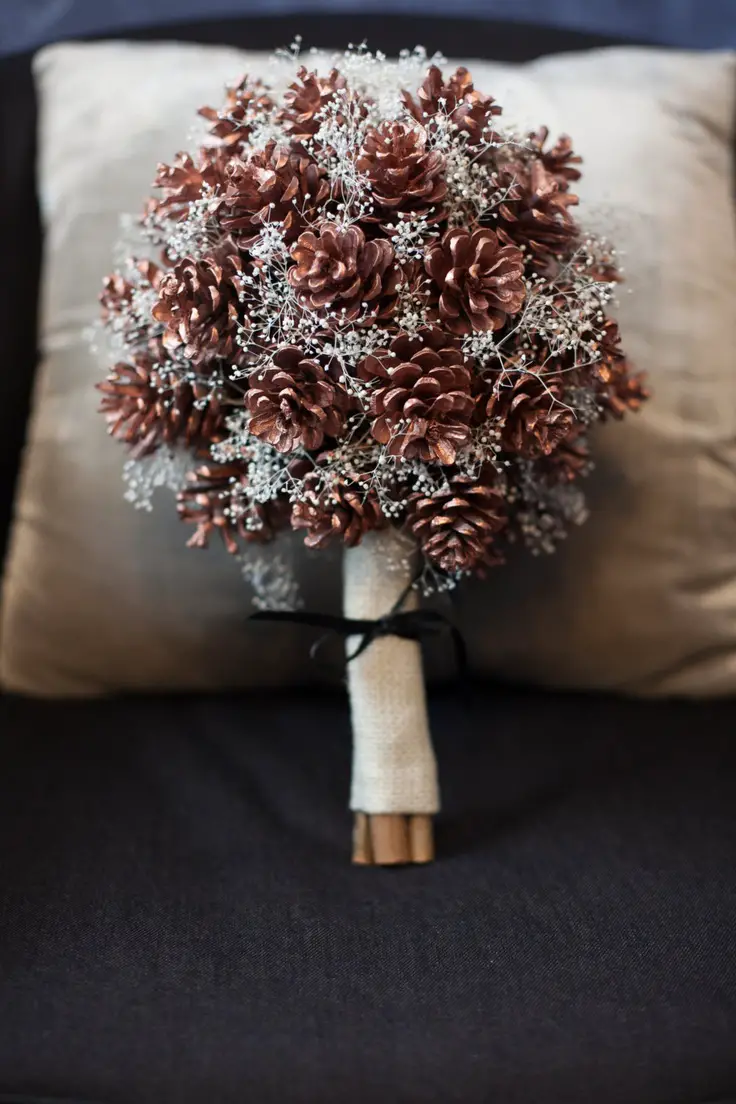 Via: Etsy
Instead of a traditional red wedding bouquet for your Christmas wedding, why not utilize pine cones to create a classy and festive wedding bouquet that can be used afterwards for home decor.
Festive Flowers Pew Decorations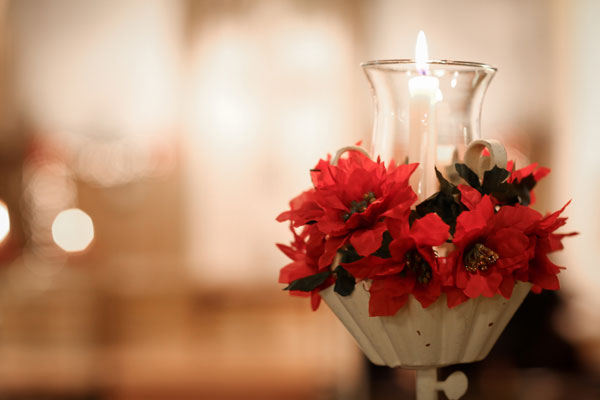 Photo: VP Studios Photography
Light the ceremony aisle at your church wedding by creating beautiful red pew decorations down the aisle.
Christmas Tree Wedding Decorations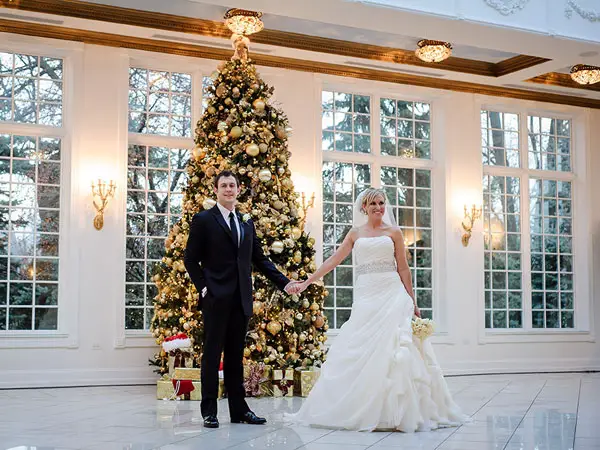 Photo: Corlis Gray Photography
Utilize the Christmas season decorations by making the Christmas tree a dazzling part of your wedding decor. A grand tree fully lit makes an amazing first impression when entering a reception space. You could also stack gift-wrapped favors under the tree for guests to take a present as they go.
Soft Winter Wedding Table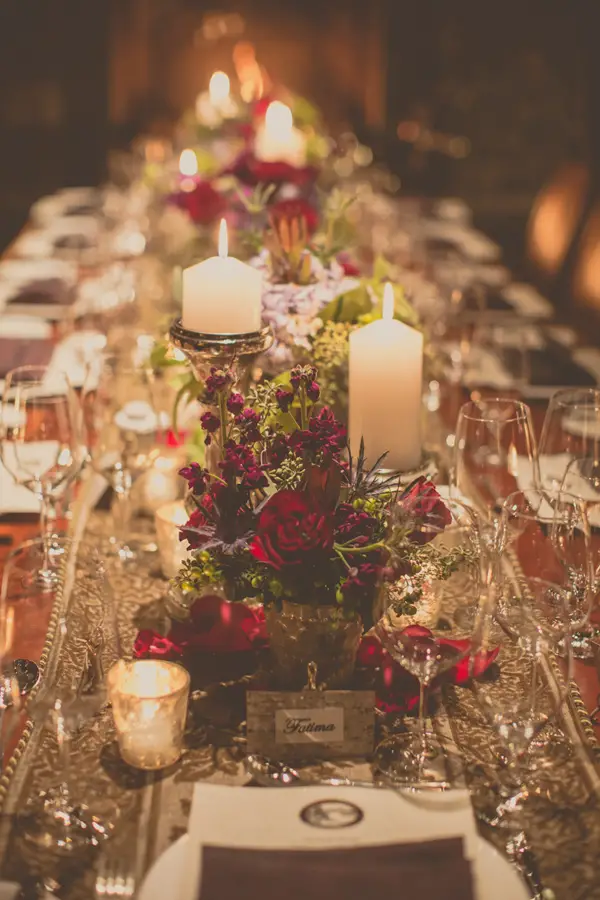 Photo: Tree of Life Films
Utilize candles of various sizes and heights to create a romantic glow on your reception tables. Complete the look with deep jewel toned flowers for a rich and decadent look.
Winter Wedding Cake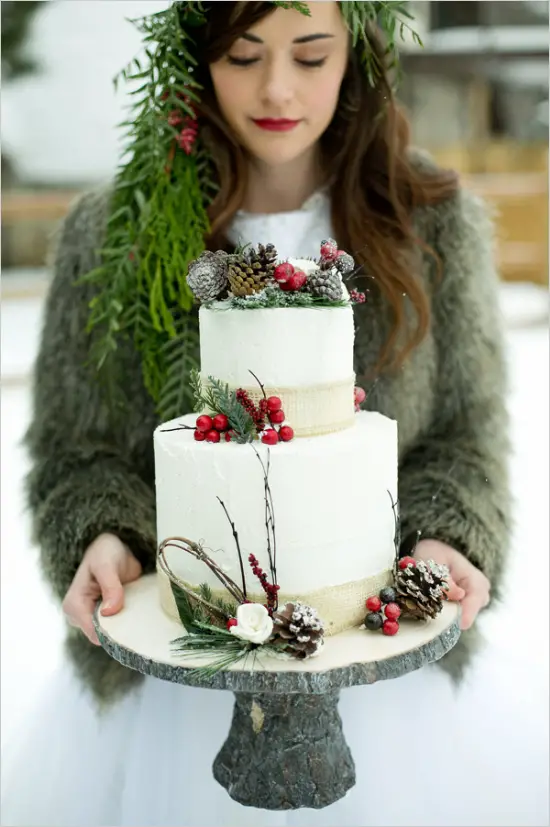 Photo: Amber Lynn Photography, Cake: Once Upon a Cake Co., Via: Wedding Chicks
This winter wedding cake showcases how beautifully holly, pine cones, and twigs can combine to make a perfectly decorated winter wedding cake.
Pine Cone Wedding Cake Topper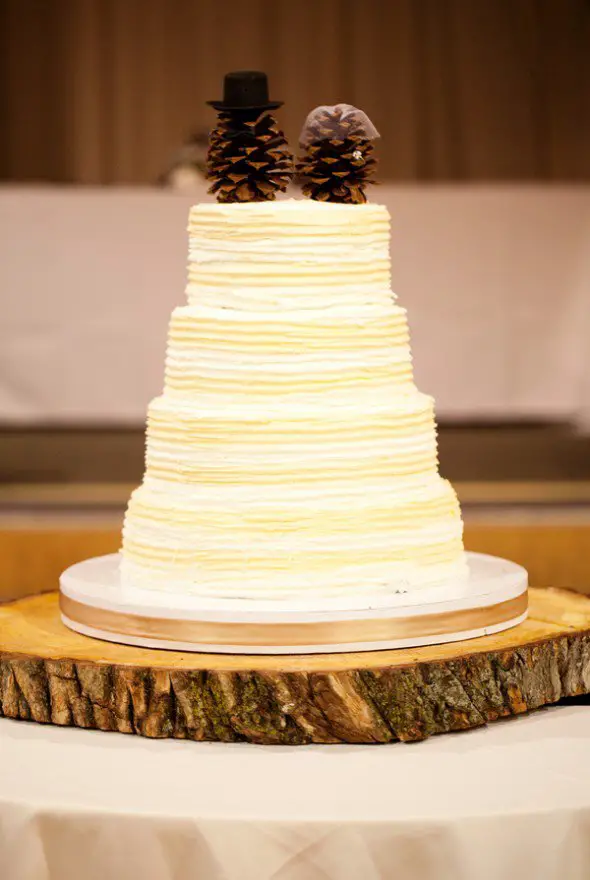 Photo: Willa J Photography, Via: Rustic Wedding Chic
Pine cones represent the winter season well. You can use them easily in your Christmas wedding decor but this wedding cake topper utilizes them in an unique way as the bride and groom on top of the cake.
Hot Chocolate Bar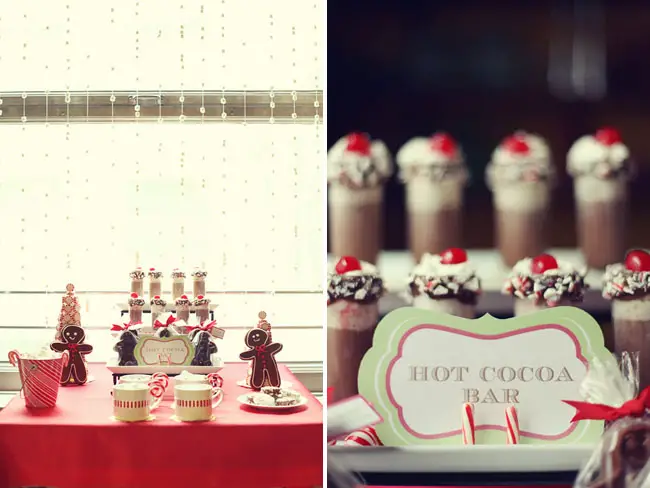 Photo:Lukas VanDyke Photography, Via: Green Wedding Shoes
Warm up your guests with a hot cocoa bar at your Christmas wedding. Let guests mix and match their hot chocolate with a variety of toppings for a fun station.
Colorful Christmas Desserts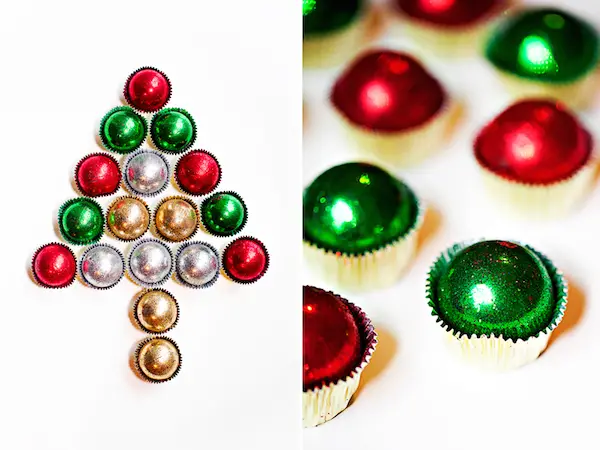 Photo: Annabella Charles Photography, Dessert: Bedazzle My Bon Bon's
We're loving these Christmas colored bon bons captured by Annabella Charles Photography. What a fun way to add Christmas colors to your wedding dessert table!
Hot Cocoa Mix Favors

Photo: Studio 11 Weddings, Via: Something Turquoise
On a similar note, give away hot cocoa mix favors to your wedding guests so they can cozy up at home with a memory from your wedding!
Hopefully these winter Christmas wedding ideas give you a boost in your Memphis wedding planning.
Merry Christmas to all!