Imagine have your wedding in a working train station that also hosts a funky hotel and gorgeous ballroom.
Memphis Central Station can make that dream a reality.
Built in 1914, the Grand Hall at Central Station Memphis was once the train station's waiting room. Today, the restored ballroom features 33-foot ceilings and plenty of natural light perfect for weddings.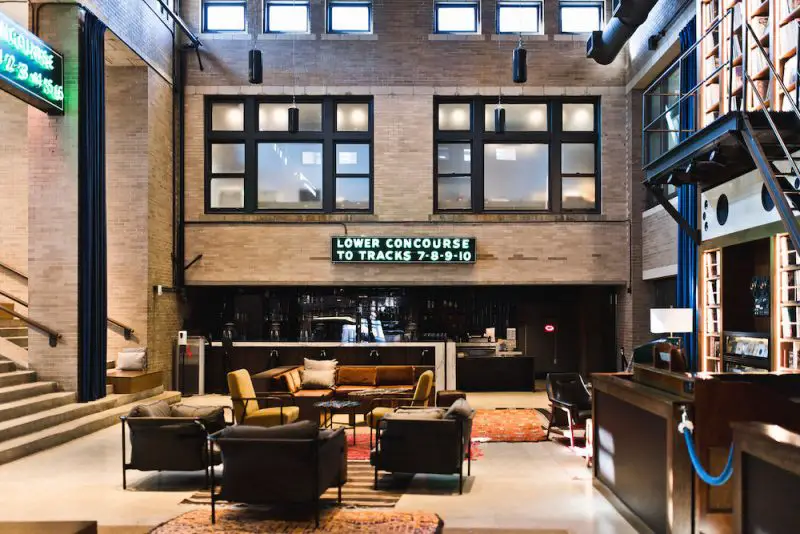 Photo: Elizabeth Hoard Photography
About Central Station Memphis
Central Station Memphis is both a working train station for the Chicago to New Orleans Amtrak AND a full-service hotel and wedding venue.
Central Station started operating as a prominent railroad stop for the Illinois Central Railroad in 1914, with over 50 arrivals and departures each day during its peak operation. Over time with the decline of the railroad industry, Central Station faced a period of hardship.
While trains stop by twice a day the historic venue has found new life in renovation as a hotel and event venue.
The venue features historic architecture from the historical train station days combined with contemporary design and services.
Today, Central Station remains an active train station as well as a hotel and event venue space.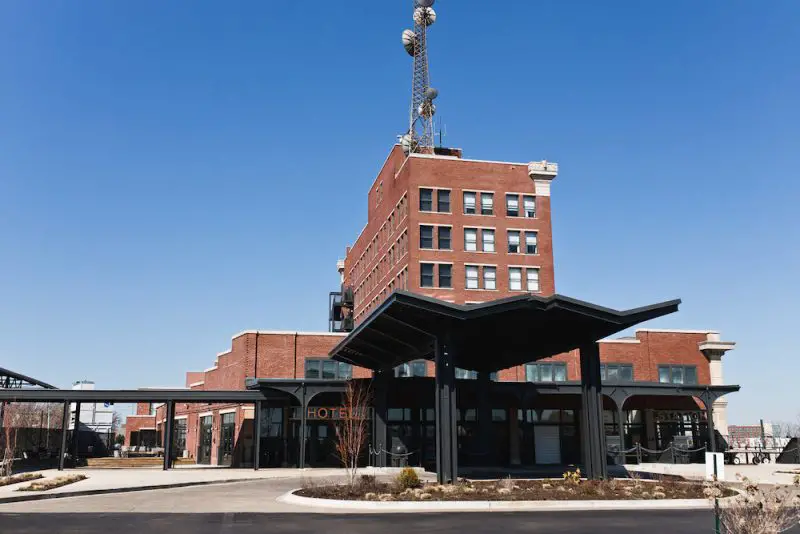 Photo: Elizabeth Hoard Photography
Weddings At Central Station Memphis
At Central Station Memphis, you can find event space for a range of wedding-related celebrations, including rehearsal dinners, engagement parties, ceremonies, and receptions.
During peak wedding season this venue starts at $5,000. For weddings off-season and at slower times, you can find options starting at $2,000.
The Grand Hall speaks for itself with soaring 33ft ceilings and natural light from all angles. It can handle up to 500 people for receptions with a capacity of 300 for banquet seating.
The adjacent 1,200-square-foot Waiting Room pre-function space serves as an ideal site for cocktail hours.
Central Station Memphis offers local and organic catering by Andy Ticer and Michael Hudman, owners of several successful restaurants.
You have access to a range of dining services, including:
Buffets
Cocktail receptions
Hors d'oeuvres
Plated service
Stations
And more
Moreover, you have the flexibility to select from various bar options, such as:
Cash bar
Limited bar
Open bar
You can enjoy the hotel's many bar services in addition to these options.
In addition to hosting your wedding, you and your guests can utilize the hotel venue's 123 well-designed guest rooms.
You can see a real Central Station wedding here.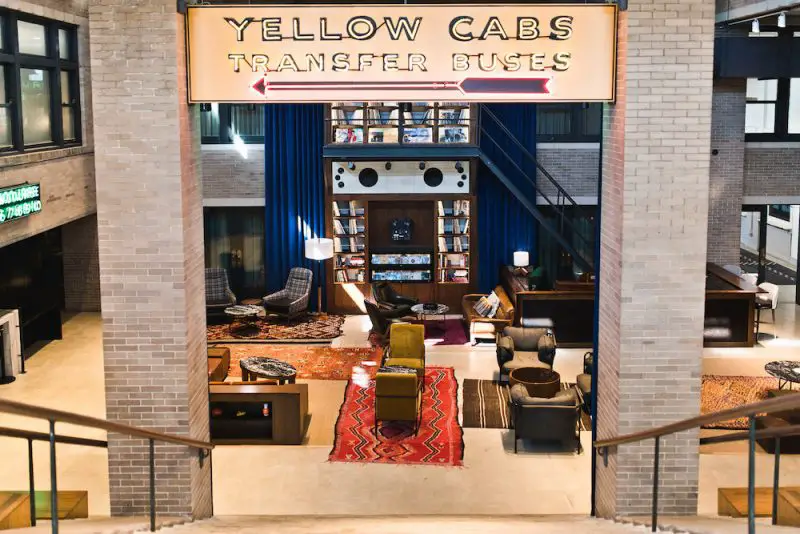 Photo: Elizabeth Hoard Photography
Location & Contact Information
To contact this venue:
Visit: Central Station, 545 S. Main St., Memphis, TN 38103
Call:  901-524-5247
You can visit them online here: