For all our West TN brides, if you're looking for a rustic outdoor venue, you might want to head a little bit east.  We've seen brides ask for the best rustic venues between here and Nashville, so we decided to share one of the best rustic venues from Nashville. Today's wedding submitted via Two Bright Lights is set at Mint Spring Farms in Nashville.While it isn't our normal radius of Mid-South wedding venues, it was so amazing we had to share!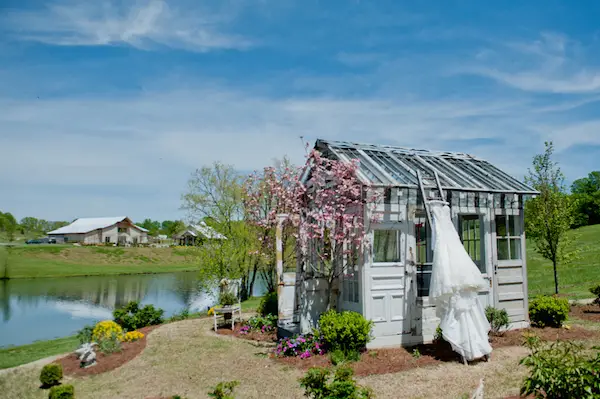 This spring wedding from last April has bright hues, a beautiful outdoor location, and a gorgeous couple.
From the photographer Rae Marshall Weddings:
"I got to be a part of Matt and Ashley's wedding at Mint Springs Farm on April 26th, and it was just a beautiful event! Mint Springs is one of my top favorite wedding venues in Nashville, it really has everything, including a gorgeous bridal suite and limos to take you to each building.  What an amazing day, and it was a joy to see everyone happy and enjoying the event. Ashley was a beautiful bride with a breathtaking dress and it was just a breeze to get amazing images."
The reception space at Mint Springs Farms featured gorgeous floral arrangements couples with a variety of lanterns. Candles and white twinkle lights rounded out the decor for the rustic themed reception space with a soft, glowing light.
So lovely! If you'd like to know what vendors helped create this rustic Nashville farm wedding, check out the list below.
Wedding Vendors: