Want a location with deep history and industrial vibes for your Memphis wedding venue? Look no further than 409 South Main.
Gather your loved ones for your big day where music, art and river flow into one memorable experience.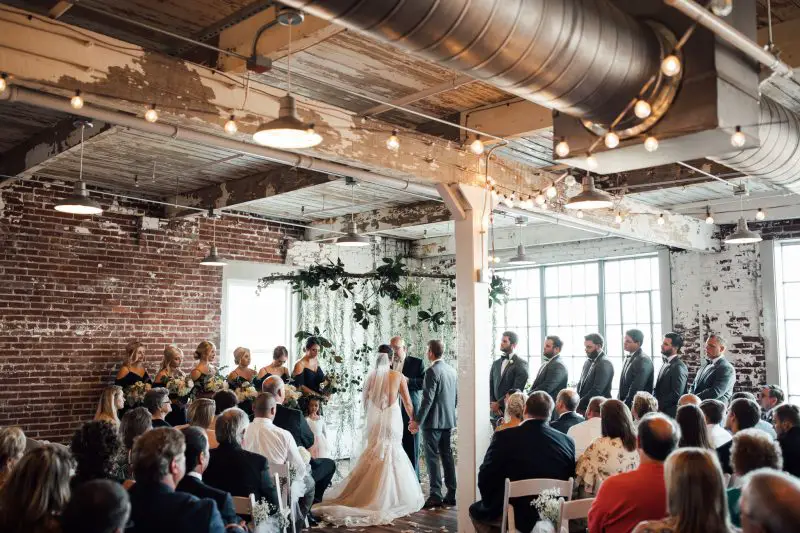 Photo: The Warmth Around You
Weddings At 409 South Main
Weddings at 409 South Main feature a blank canvas with plenty of space you can work with to design your dream wedding. Featuring hardwoods, exposed brick, and many historic elements this venue has unique charm.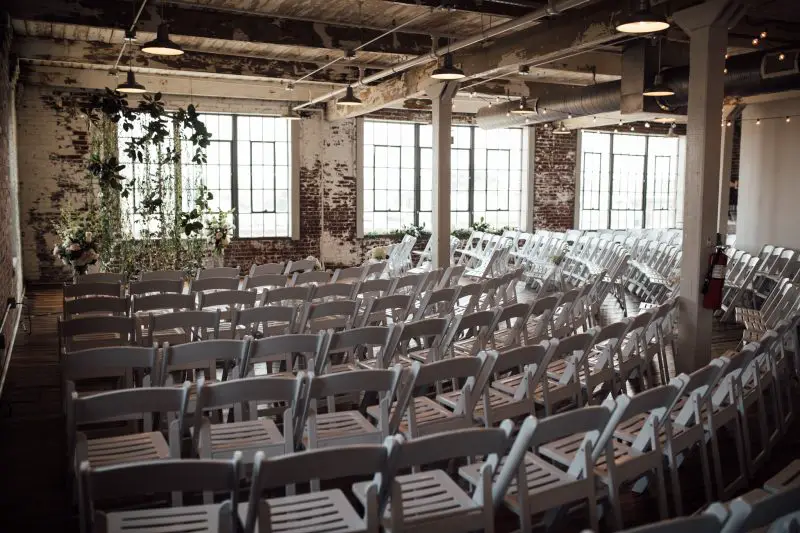 Photo: The Warmth Around You
409 South Main Wedding Pricing
Pricing for weddings at this venue are like all other: you have multiple options where you pay for the level of service included.
Venue Rental Packages (2022)
Below are some of the 2022 venue rental packages available. Remember that these packages may have changed so double check with the venue.
Deluxe Package
$9,000 Friday and Saturday / $7,300 Monday—Thursday
2 days for event with setup and cleanup
Cleaning of facility between day 1 and day 2
On-site tables and chairs
Standard Package
$4,000 Monday—Friday / $7,000 Saturday
1 day for event with same-day setup and cleanup
On-site tables and chairs
If the facility is still available the night before your event, you may have access for a one hour free rehearsal. This can be arranged 3 weeks prior to your date.
Basic Package
Monday—Friday, under 100 people: $2,000, more than 100 people:$3,250 
6 hour event with setup and cleanup
On-site tables and chairs
Sunday Package
Sundays only, $3,500
Rental only available from 2:00pm—11:59pm.
On-site tables and chairs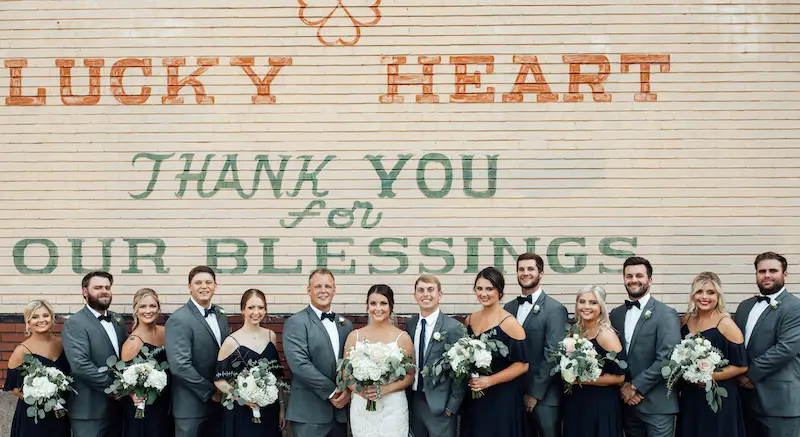 Photo: The Warmth Around You
Lucky Cowboy Speakeasy
This venue has yet another quirky and fun space: Lucky Cowboy.
This basement speakeasy bar at 409 South Main provides an unique space in Memphis. It requires a password for entry on normal nights but it's also available for rent as an event venue.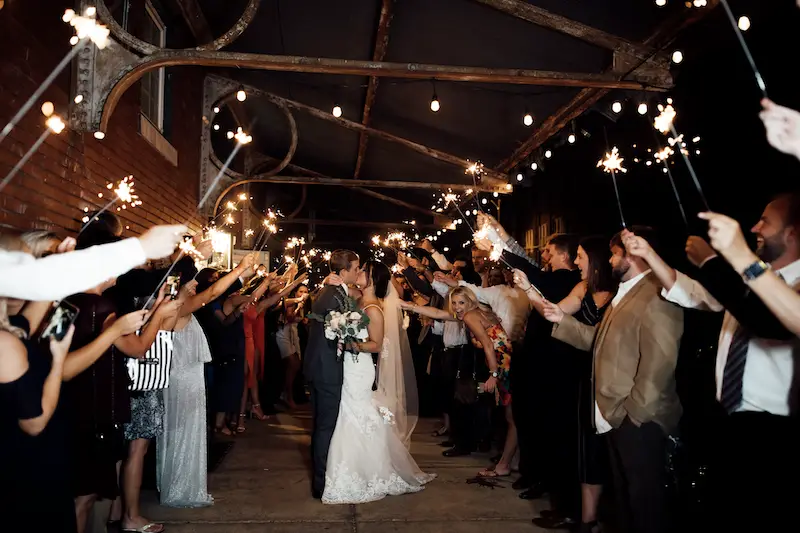 Photo: The Warmth Around You
Location & Contact Information
Contact the wedding venue:
Visit: 409 South Main, 409 S Main St, Memphis, TN 38103
Call:  901-300-7942
Visit them online: