Wedding blogs like ours are amazing for wedding planning help, but there is still something very lovely about flipping through the pages of a physical magazine while planning.
If you are in the midst of your planning or just starting to gather ideas, we highly recommend grabbing a few wedding magazines or getting a subscription. You'll
Wedding Magazine: Brides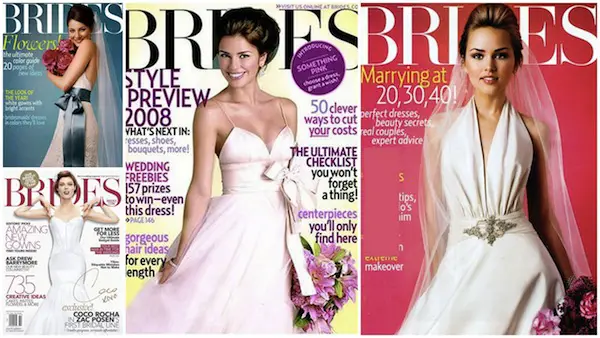 What brides say of Brides magazine:
"I have found this magazine great for ideas from the big stuff down to the very smallest detail…"
"Love the magazine and the price!…"
" This magazine was packed full of good ideas and inspirational photos. It was always a joy to find the magazine in my mailbox…"
Wedding Magazine: Martha Stewart Weddings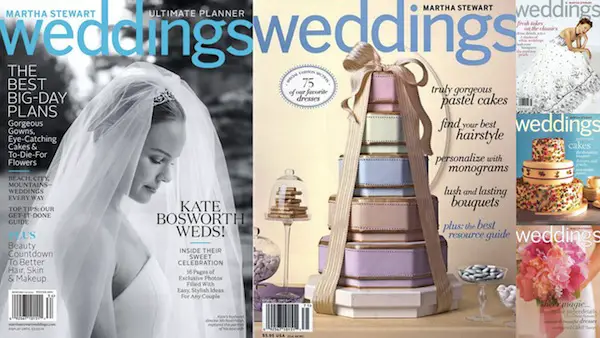 What brides say of Martha Stewart Weddings magazine:
"It's always full of great unique ideas easily adaptable to different weddings and often things you can easily do yourself!…"
"Invaluable for the do-it-yourself bride who wants a hands-on wedding, or who just wants to save money…"
"The magazine includes great articles for wedding tips, sanity savers and after the wedding advice…"
Wedding Magazine: Bridal Guide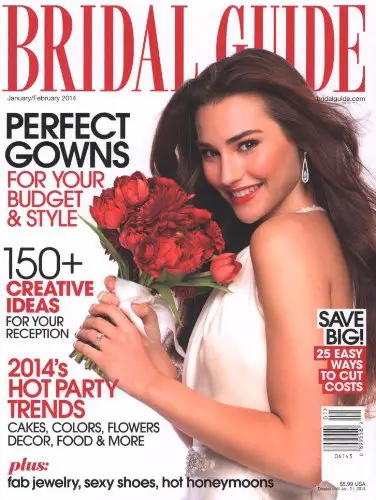 What brides say of Bridal Guide magazine:
"If you want something more suited to a "real bride", it would seem that Bridal Guide is your best choice…"
" It is a very useful magazine, with lots and lots of gorgeous pictures and ideas."
"This magazine has great ideas, plenty of pictures to add to my idea binder, and I couldn't be happier with my subscription…"
Wedding Magazine: Southern Weddings Magazine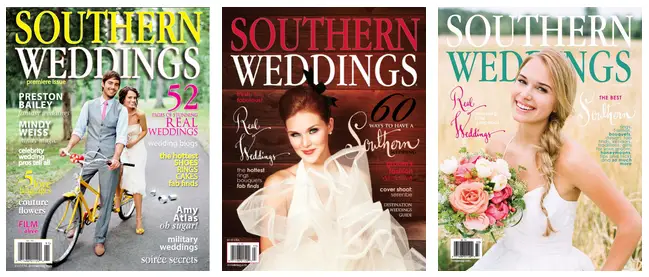 What brides say of Southern Weddings Magazine:
"I heart Southern Weddings Magazine…"
"If you haven't seen Southern Weddings Magazine, you should check it out…"
Hopefully these wedding magazines give you a jump start on planning your Mid-South wedding with lots of ideas and inspiration!