Inspired by spring's gorgeous colors, we're loving confetti today! There are tons of ways to incorporate confetti in your wedding day to capture beautiful photos and give guests a great experience. We've compiled some of our favorite wedding confetti ideas to inspire your wedding decorations. Enjoy!
Wedding Confetti Inspiration

Photo: Ilene Squires, Via: Wedding Chicks
Wedding confetti works for lots of situations – from wedding exits to cute bridesmaids pictures! Confetti is a great way to include your bridesmaids and get a great picture together with lots of color and fun.

Photo: Akil Bennet
How delightful do couples look when being showered in confetti? The smiles are always so genuine and happy!

Photo: Erin Leydon Photography, Via: Wedding Chicks
Wedding confetti toss exits are so joyous and make for great pictures! You can package up confetti into little pouches for guests and add your wedding info to tie it all together.

Photo: Isabelle Selby Photography, Via:Ruffled
Wedding confetti cones are an easy thing to hand out to guests for your final exit. They look great and make a huge impact in photos.  If you want to make these wedding confetti cones, Amazon has a free short video on how to make wedding confetti cones.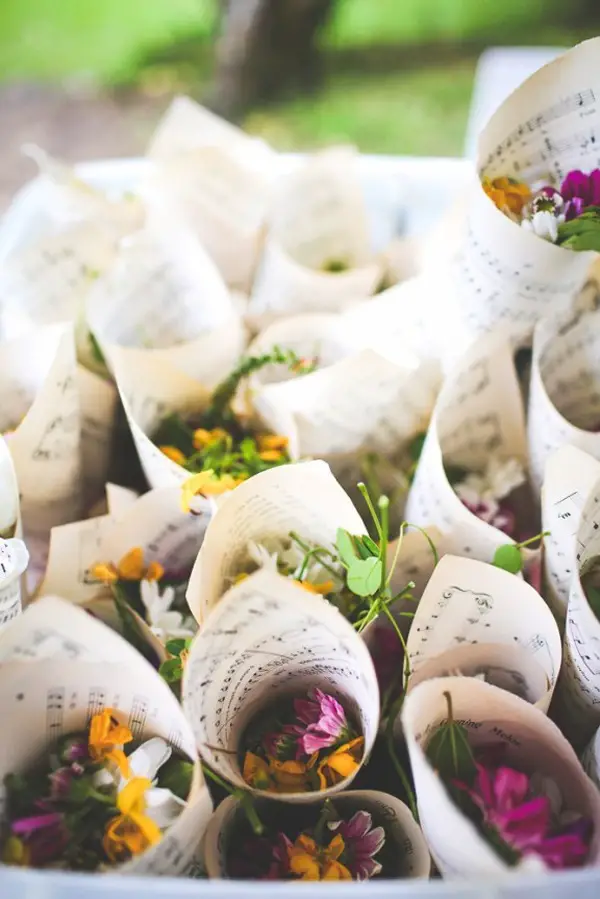 Photo: Nina Claire Photography, Via: Rock n Roll Bride
Dried flowers can make a unique and environmentally friendly confetti to use at your wedding. This couple used dried flower confetti in music sheet paper cones for an unique and beautiful addition to their wedding.

Photo: Brklyn View Photography and Rebecca Hansen Weddings, Via Brooklyn Bride
Creating a confetti bar will provide an unique experience for your guests. You can put together a fun confetti bar with lots of different confetti options so guests can mix and match to create their own custom creations. It will make the experience interactive and more fun than just throwing a bit around.
Buy Wedding Confetti
If you're planning to use confetti at your wedding, there are lot of sources for where to buy wedding confetti. We've listed a few options from various sites below. You can also get wedding confetti from your local party store!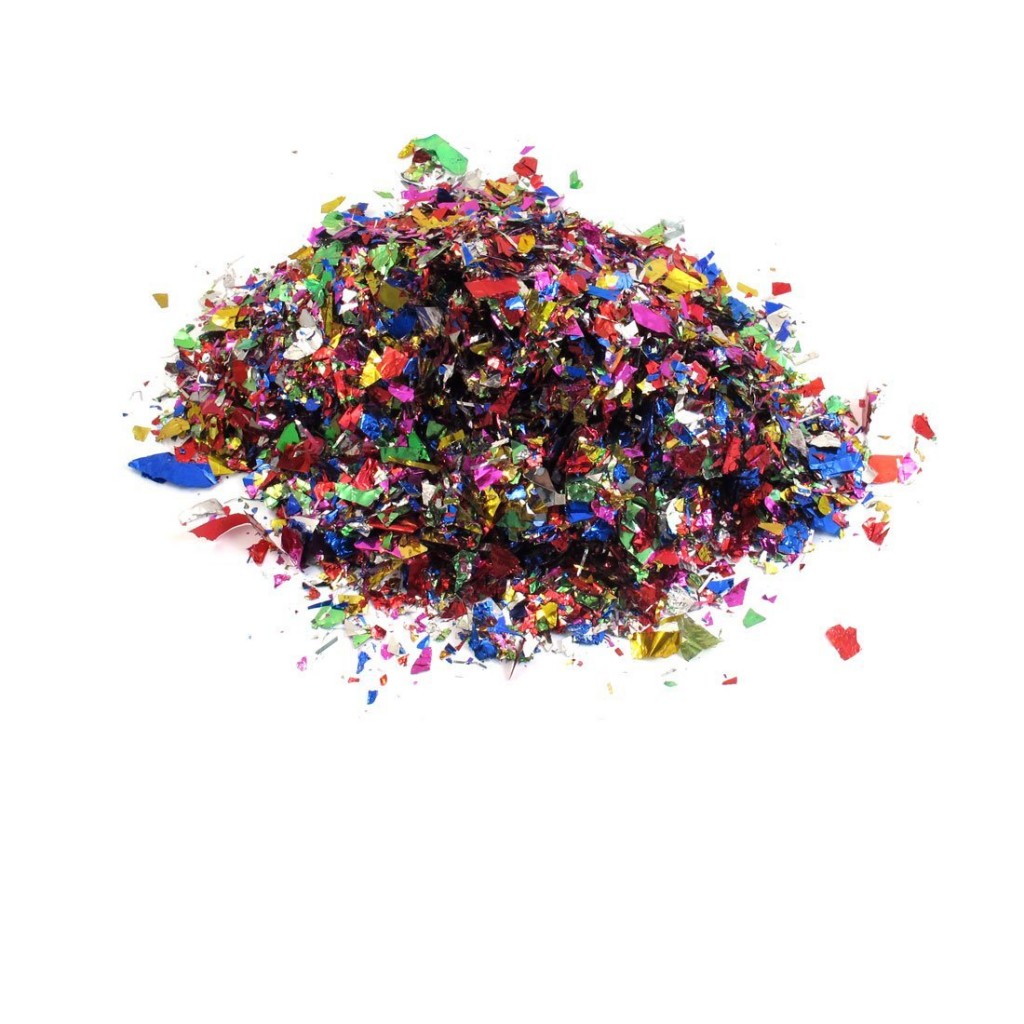 Colorful Wedding Foil Confetti Sprinkles has a lot of fun colorful foil confetti that you can sort into bags or cones for guests to throw.
Gold Stars Confetti is still fun but a more refined style of confetti featuring just one color and shape.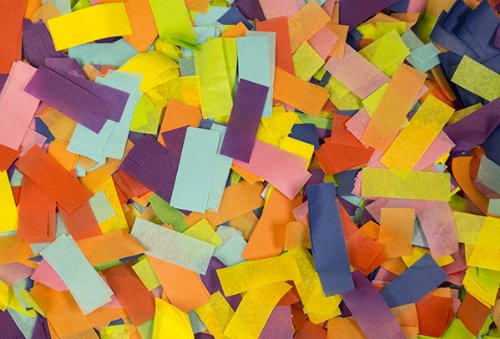 Multicolor Tissue Confetti features a huge amount of color made from different hues of tissue paper.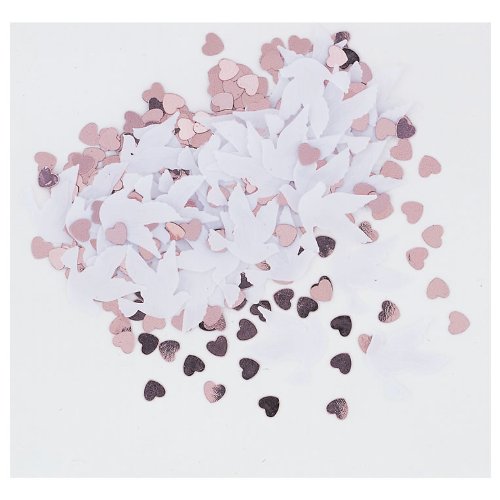 Wedding Doves Confetti might be the perfect touch on your wedding day since it's wedding themed with cute little pink hearts and white doves.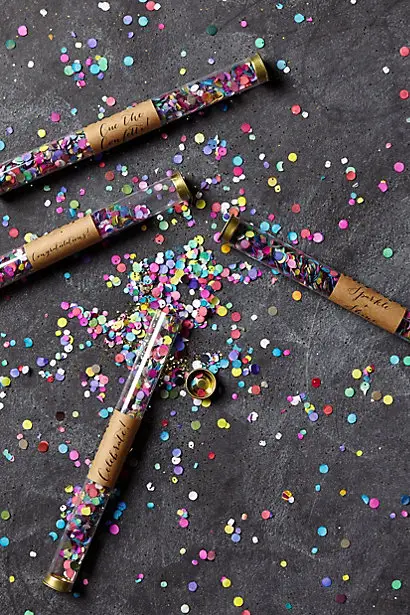 Confetti Wands by Anthropologie are sure to delight guests when you hand them out!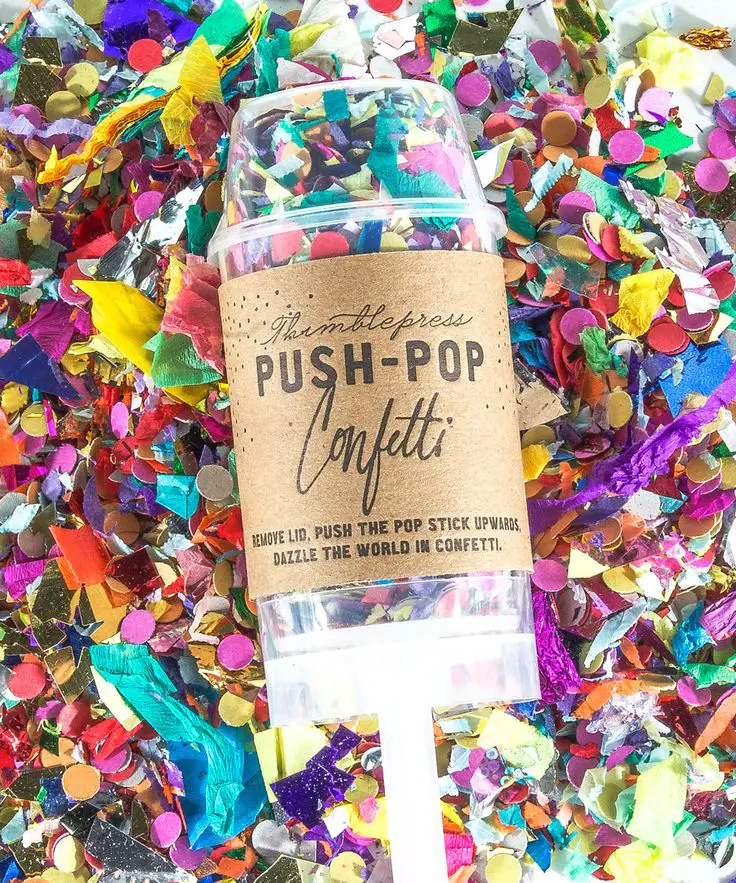 Push pop confetti from Thimblepress makes weddings a whole lot of fun! Dazzle the world in confetti as the tag says.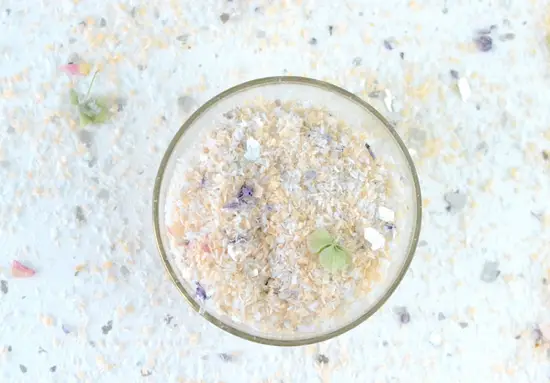 Confetti Bar makes water soluble and biodegradable confetti made of colorful material and dried flowers and leaves. Our favorites include the creamsicle and lavender dreams as seen above, but they have a lot of different options!
Those are just a few of the kinds of confetti that you can use at your wedding.