When you are looking for a Memphis farm wedding venue, you need to look at The Bridge at Chrisleigh Farms.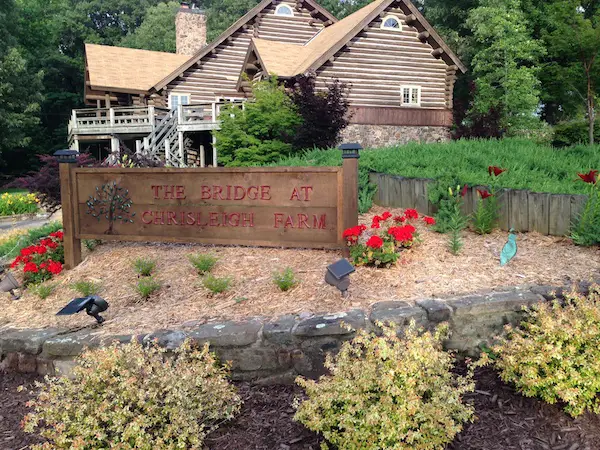 The Bridge at ChrisLeigh Farm is a 92 acre working farm that hosts outdoor weddings and rehearsal dinners. Located just outside of Memphis in Lakeland, TN, the wedding venue has all the charm of  country wedding venue with the convenience of being close to the city and interstate – a huge plus for guests.
I visited The Bridge at ChrisLeigh Farm a few weeks ago to see first hand what this venue had to offer Mid-South Brides.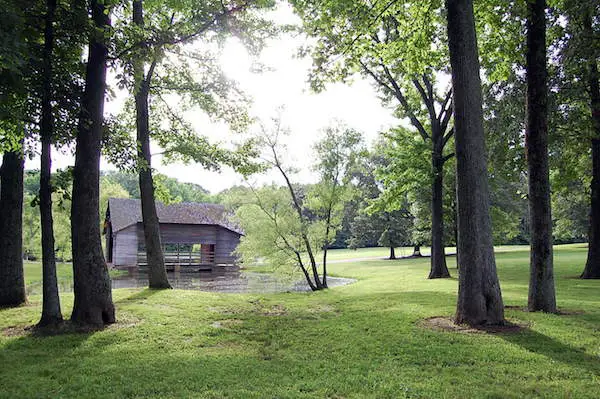 I discovered the only covered bridge in Shelby County, a log home, a huge Black Jack Oak tree, multiple seating nooks, beautiful grounds and pond, and plenty of space and freedom to design the outdoor wedding of your dreams.
From the minute you tour The Bridge at ChrisLeigh Farm, you become instant friends with the owner Debbie. She puts you at ease instantly and during the wedding planning process becomes both a friend and a wedding planner for brides. On your wedding day the bridal party gets ready in Debbie's cozy log home on the grounds which makes for an intimate atmosphere among friends.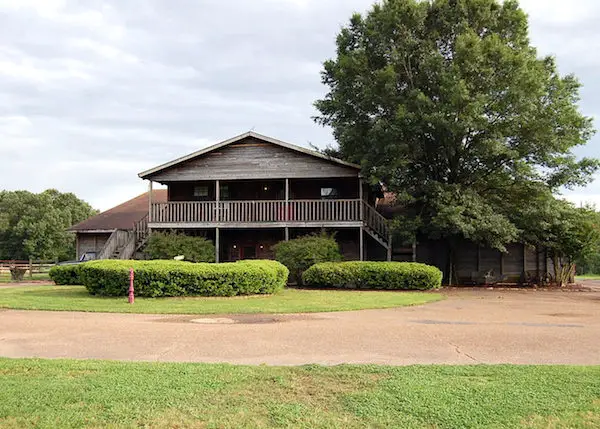 The groomsmen and groom get ready during the day at the barn which is outfitted with multiple bathrooms and cozy rooms.
Outdoor weddings using the grounds have a ton of freedom to create the experience they want since Debbie is flexible and willing to accommodate requests from couples. Pricing for a weekend wedding ends up being very affordable because she includes tables and chairs for 100 people in the wedding pricing. Additional rental opportunities exist from the amazing stockpile of rustic and country wedding decor she has accumulated.
Whether you get married in from the barn with chairs, or you can have a garden wedding over by the trees, or you can get married on the hill with the barn in the background, there are multiple different options on the property for where you can get married and have your wedding ceremony.
There are no limitations for for the decorations that you can use at the farm, so you can let your wedding imagination run free! You could use the bridge or hang things from trees or set up an elaborate ceremony arch. Your wedding decorations are up to you and can influence whether you have a rustic outdoor wedding or a formal garden wedding here – either is definitely achievable.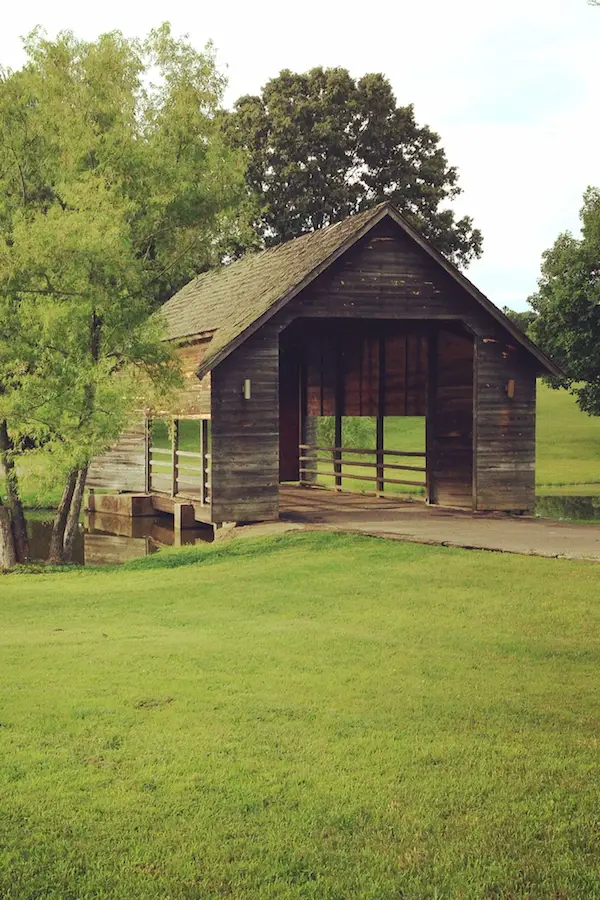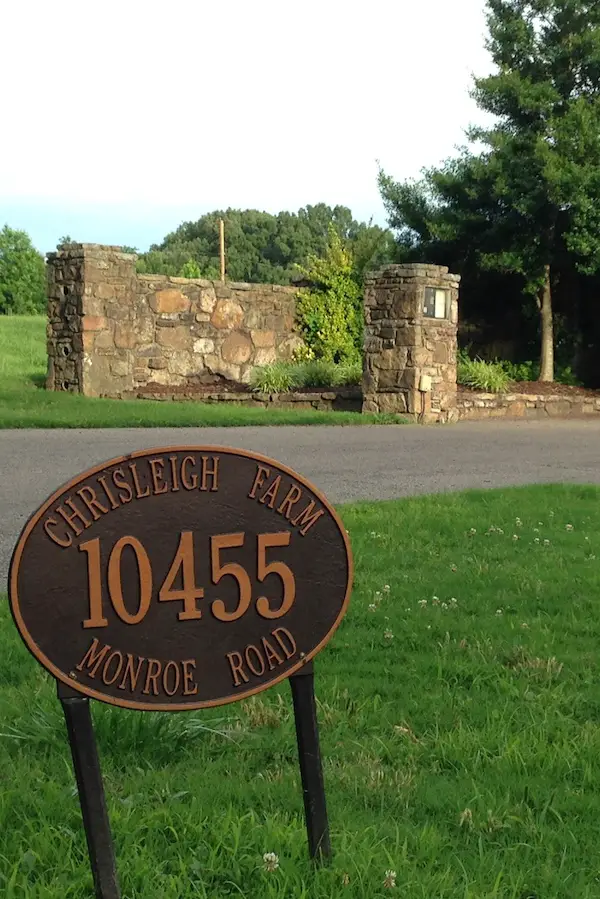 To visit The Bridge at Chrisleigh Farm:
10455 Monroe Road
Lakeland, TN  38002
Or visit them online at www.thebridgeatchrisleighfarm.com.
Weddings At The Bridge at Chrisleigh Farm
Below are a few of the gorgeous weddings that have taken place at The Bridge at Chrisleigh Farms.

Photo: Brittney Williford Photography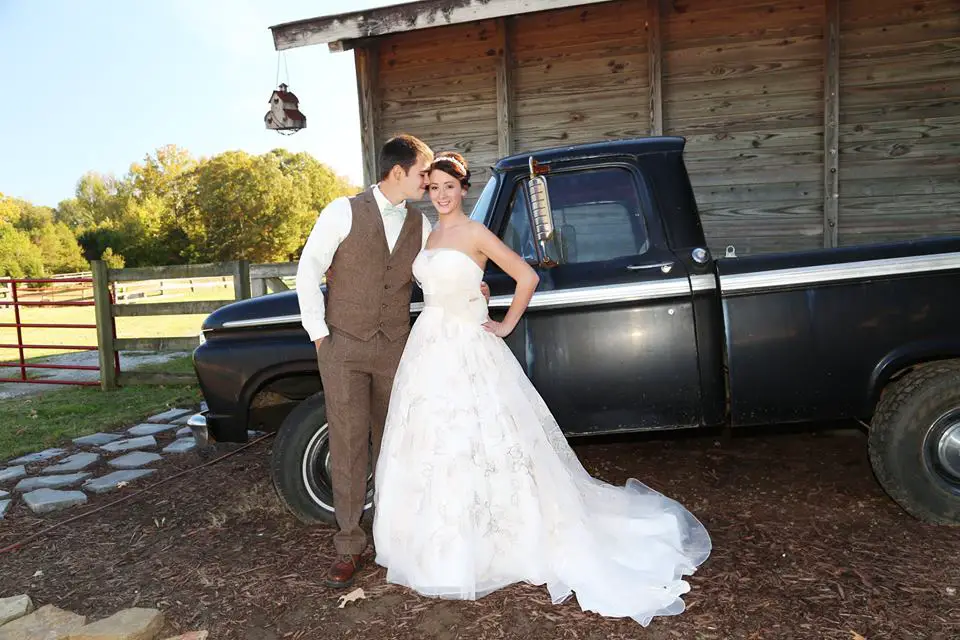 Photo: Massey Wening Photography
Photos: The Bridge at Chrisleigh Farm
To view more weddings at this Memphis farm wedding venue, visit The Bridge at Chrisleigh Farm on Facebook.