Annesdale Mansion is an 1850s Italianate villa that combines elements of European romantic architecture with vintage Southern charm.  Located in the Annesdale Snowden Historic District in midtown Memphis, Annesdale promises to be an unforgettable setting for your wedding or event.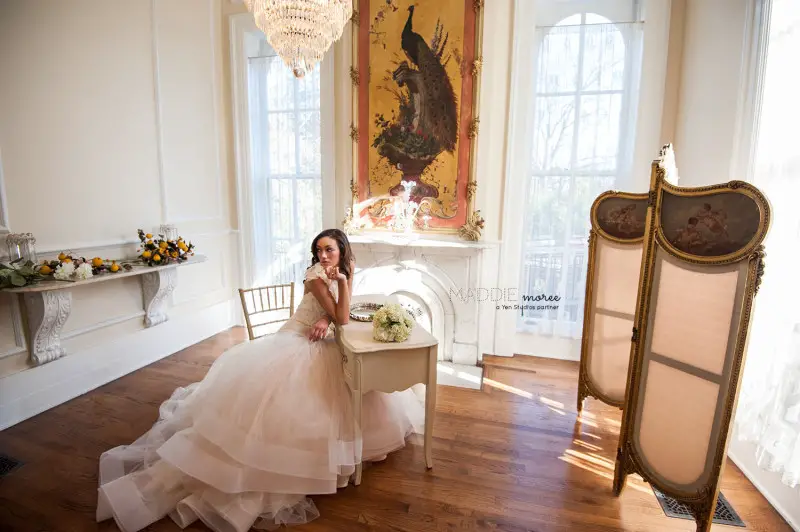 Photo by Maddie Moree
Memphis Wedding Venue Basics:
Location: Midtown Memphis
Rate: The 2018 cost of the venue for a wedding is $11,500 on a Saturday and $9,500 for events Sunday through Friday*.
Size: Varies. Contact for options.
Ceremony & Reception: Yes.  The ceremony garden can host wedding ceremonies large or small. Indoor ceremonies in the grand ballroom available at a limited capacity.
Memphis Wedding Venue Directions:
Annesdale Mansion:1325 Lamar Ave, Memphis, TN, 38104
Phone: 901-490-9460
Address: 1325 Lamar Ave, Memphis, TN, 38104
Pricing: $9,500-$11,500