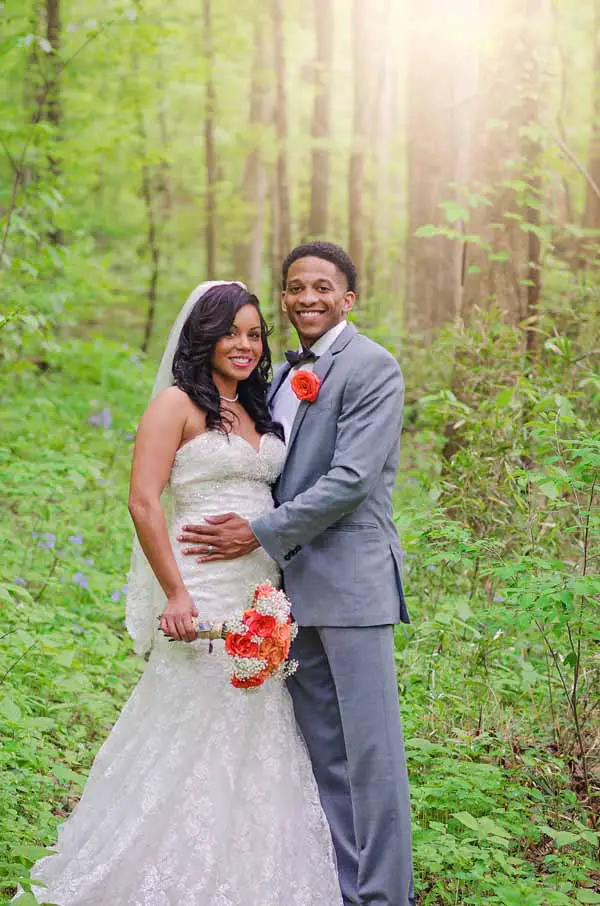 When Vanessa's wedding photos didn't turn out how she had hoped due to poor weather conditions, she knew she would a trash the dress session. The opportunity to have fun and get amazing photos outdoors with her new husband was something she couldn't pass up. She wanted photos that would capture what she missed on her wedding day where outdoor photos weren't really an option.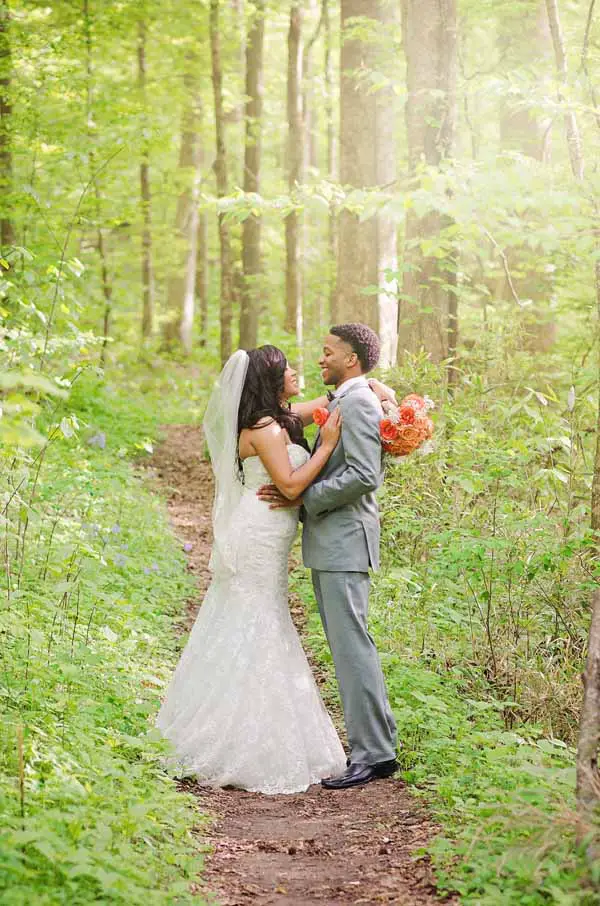 Andrea King jumped at the chance to take fun photos of Vanessa in her dress after the wedding. When the weather warmed up the group went out to take photos. Since Vanessa had two dresses at the wedding she wanted to take photos with both dresses – a long one with a train that was for the ceremony and a ball gown that was for the reception.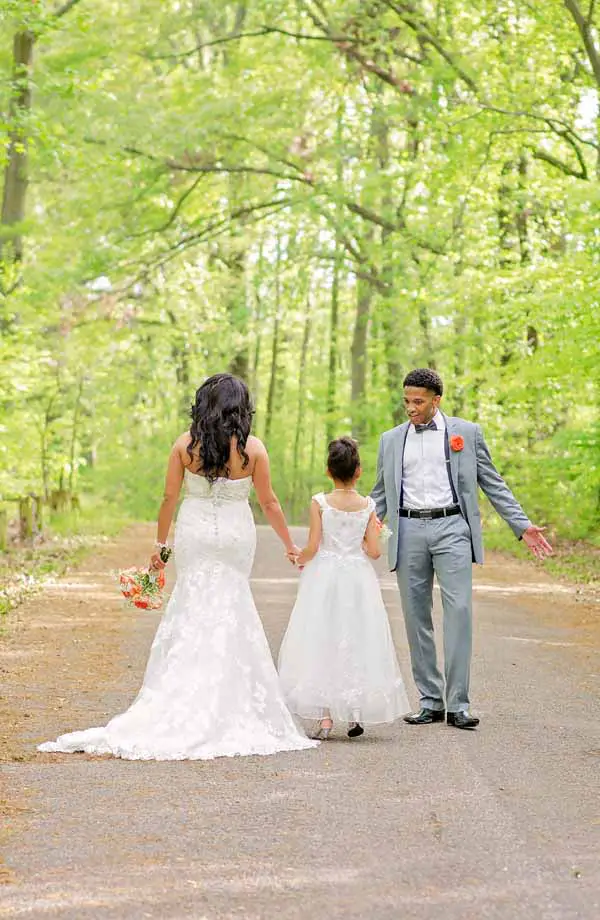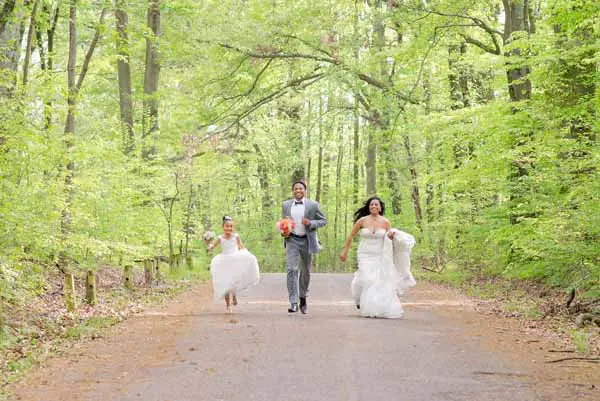 The group started in Shelby Forest where Andrea King Photography captured some post-wedding formal shots outdoors with Vanessa, her husband Blaine, and their daughter. Everyone involved loved taking these formal shots where time was unlimited and the weather cooperated for the perfect shots.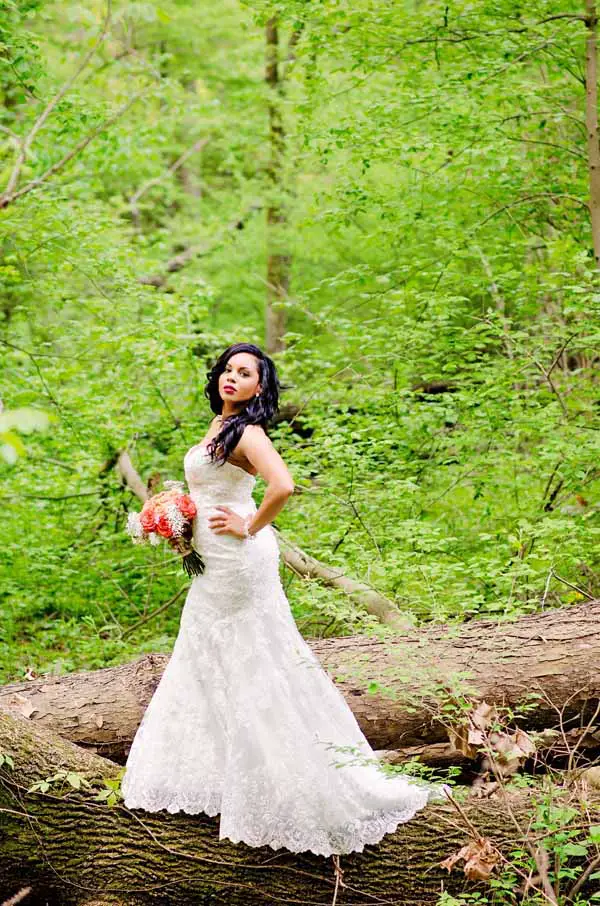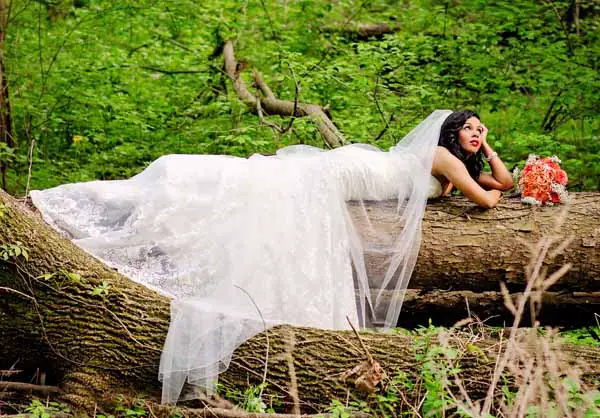 Afterwards, the dress Vanessa wore to the reception met it's match in the river!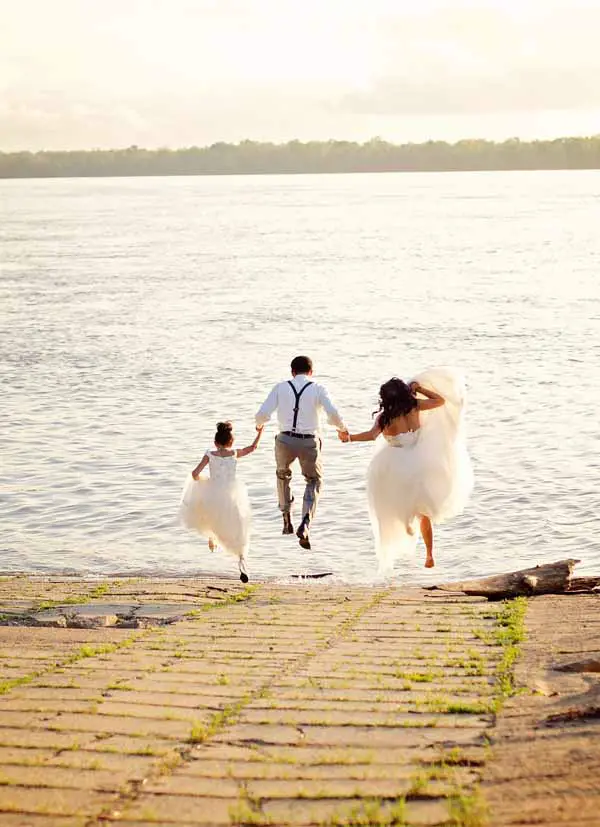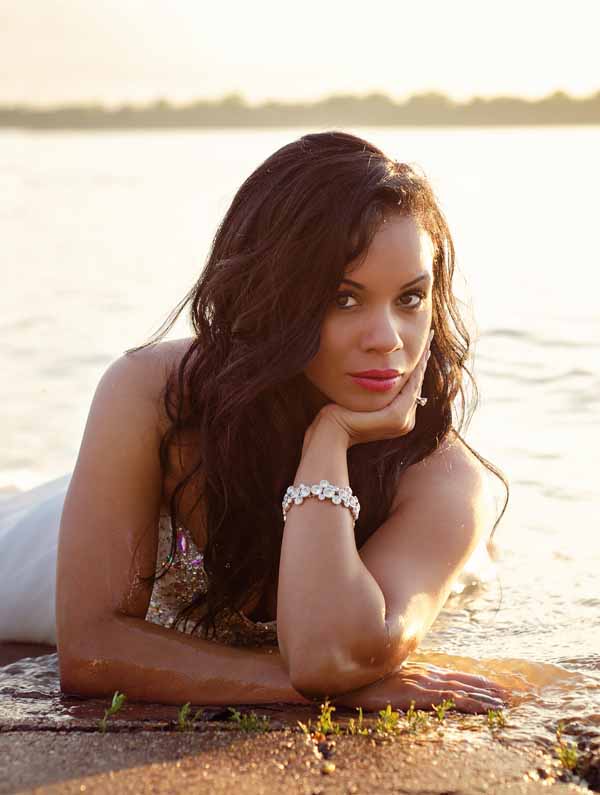 Photos: Andrea King Photography
The photos from the trash the dress are absolutely stunning. And how great is this reception dress? And how gorgeous is Vanessa?
Thank you to Andrea King Photography for submitting this awesome trash the dress post!
Want to see more? View more trash the dress sessions.