We love sunflowers and a good surprise proposal. That's why the Mississippi based sunflower field surprise proposal submitted by Cassie Cook Photography stole our hearts.
Tyler planned the surprise proposal by scheduling a couple's sunflower photography session. Since sunflower photography sessions are popular during this time of the year, Jessica didn't have a clue that Tyler had something else planned for the day.
The couple arrived to take photos to share with their friends and family but then during the session Tyler dropped to one knee asked Jessica to marry him. The romantic gesture was caught on film so they will be able to remember the day forever. So sweet and thoughtful!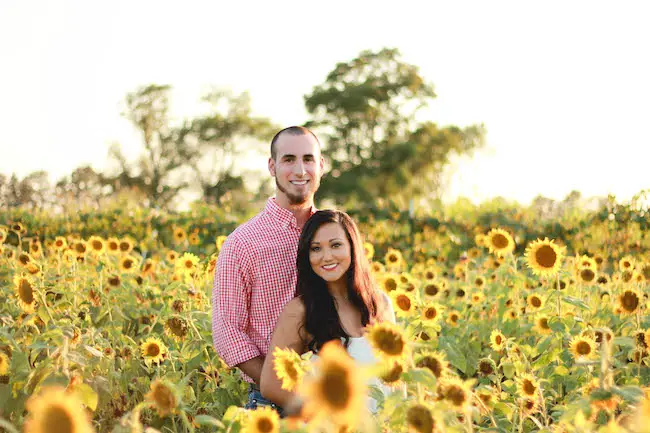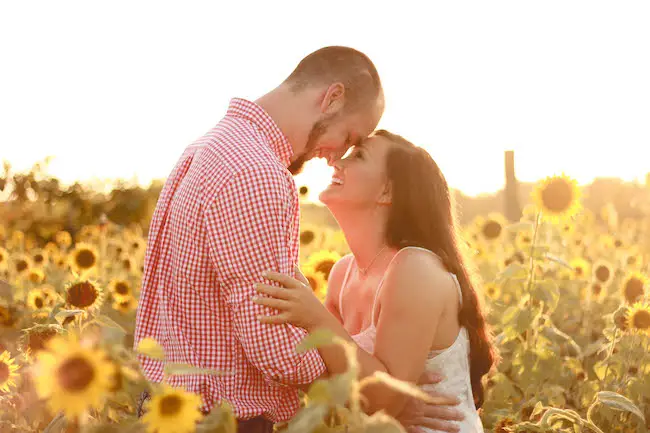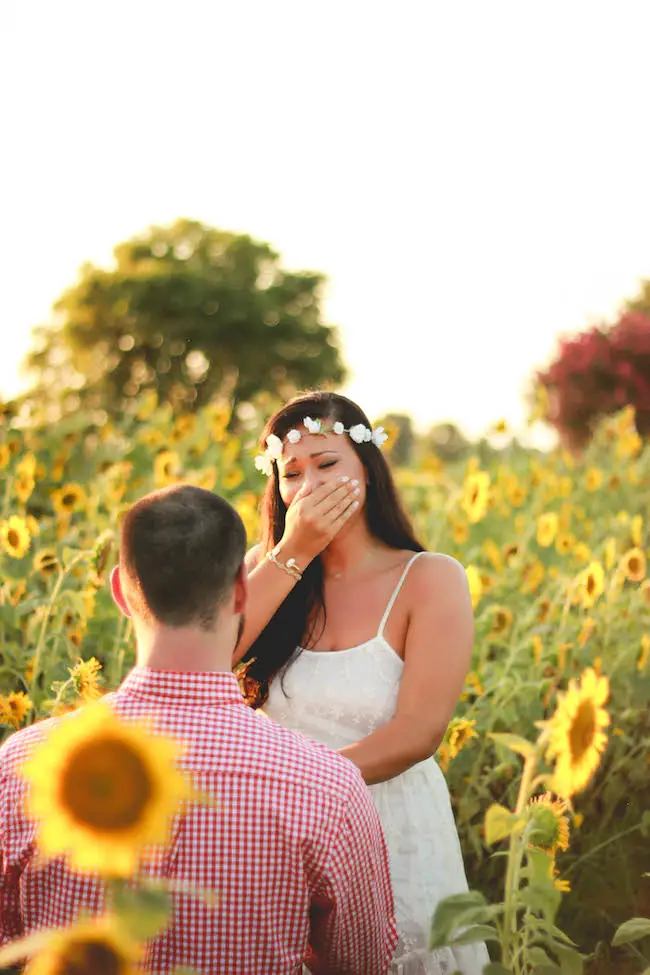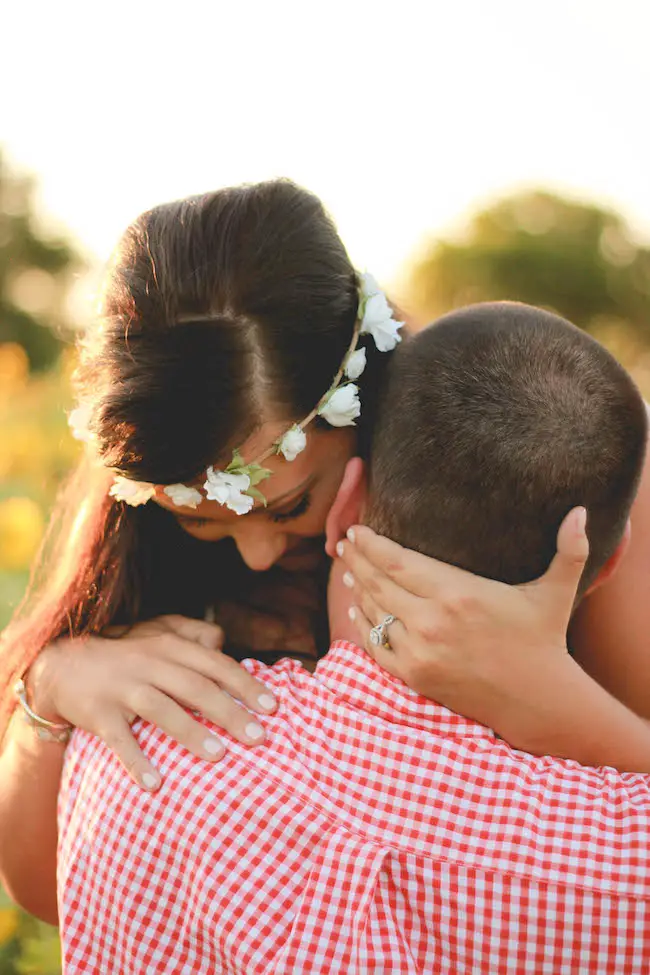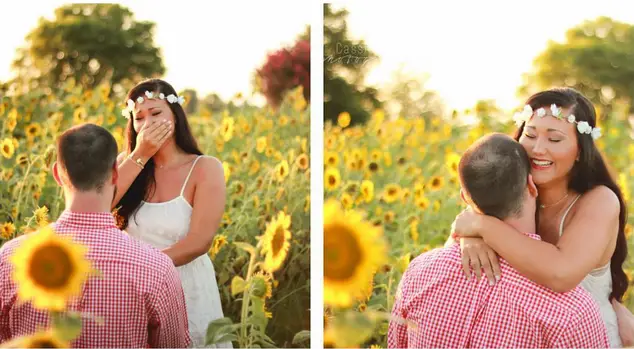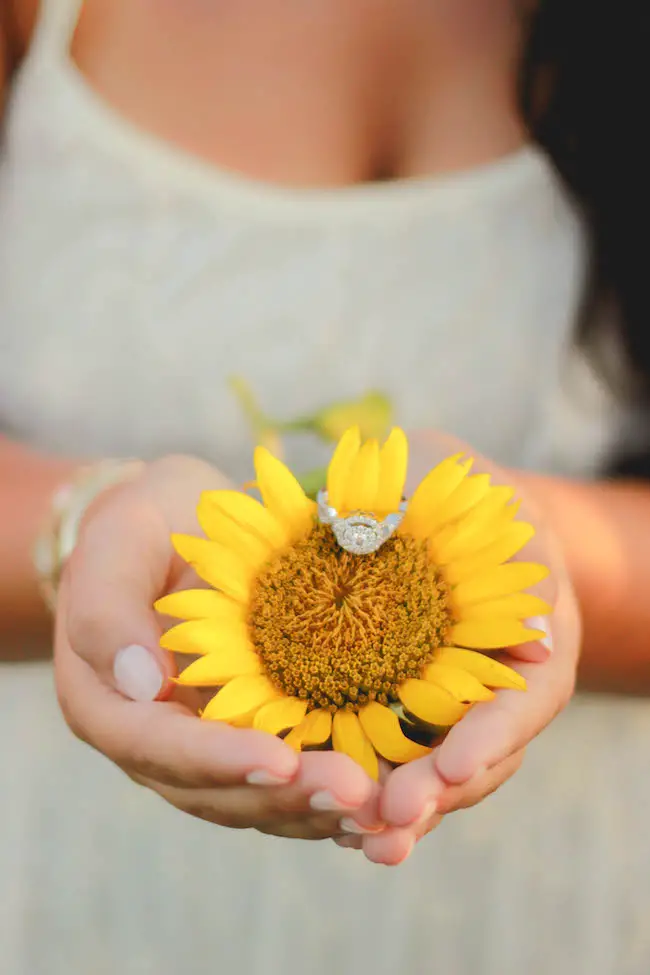 From Bride-To-Be Jessica
How did you and Tyler meet and fall in love?
"Not a very romantic spot to meet, but we had met at a Mexican restaurant I waitress at. Tyler was nothing short of amazing, loving, patient, kind, and of course adorable."
How did Tyler surprise you with the proposal?
"We had originally planned to have pictures taken in a sunflower field, not knowing him and the photographer had devised a plan behind my back for a surprise proposal! While having a few individual shots taken of me during the photoshoot, I was asked to turn around and saw the love of my life on one knee. The feeling was indescribable, thoughts filled my mind and wrapped my heart. I was definitely overwhelmed with love and joy. I'm forever thankful for the eternal love we share, and for many more memories to be made with family and friends."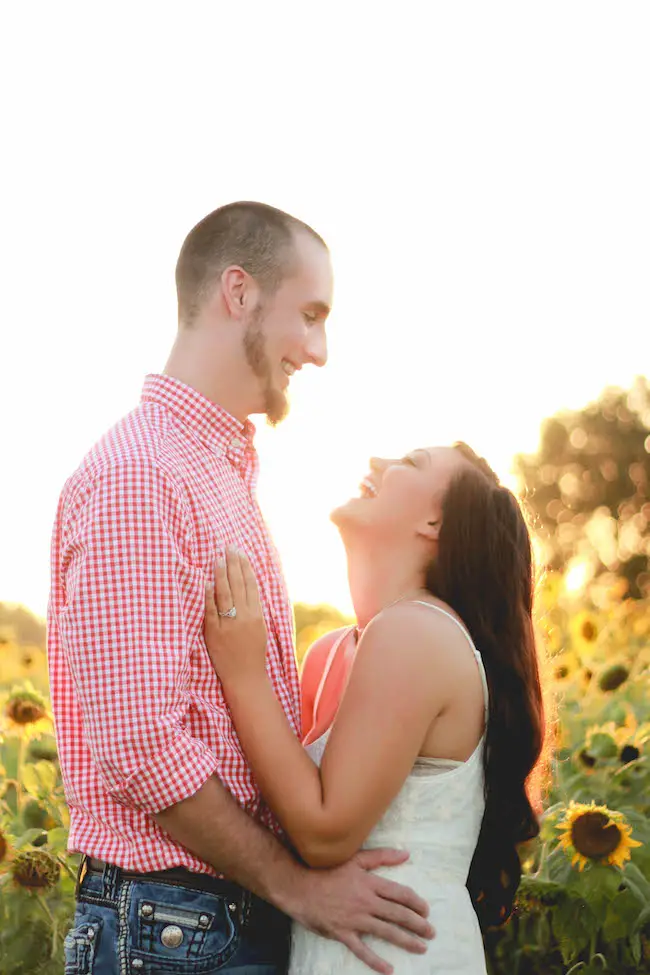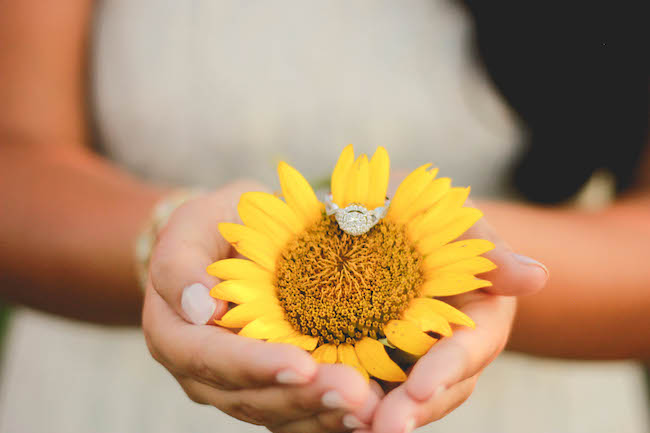 Photos: Cassie Cook Photography
Congrats on your engagement Tyler & Jessica!
Thank you to Cassie Cook Photography for the fantastic submission and for participating in such a lovely event! We love when photographer's go out of their way to help surprise proposals happen.