This gorgeous wedding full of flowers and sweet touches was submitted by the wonderful team over at Lynn Doyle Flowers. Martha & Whitt's wedding day was captured by the fantastic photographers at Kelly Ginn Photography.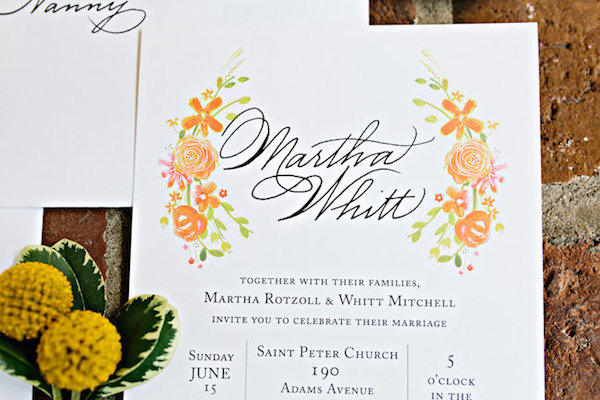 These beautiful watercolor flowers seen on the invitations and programs were done by Whitt's mom! She also did the calligraphy and design of both, and all the hand calligraphy of the envelopes.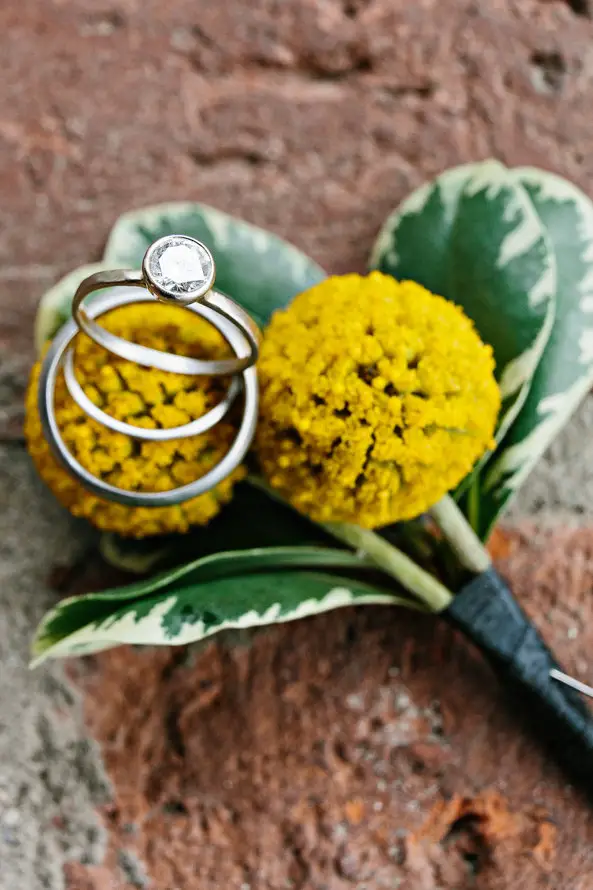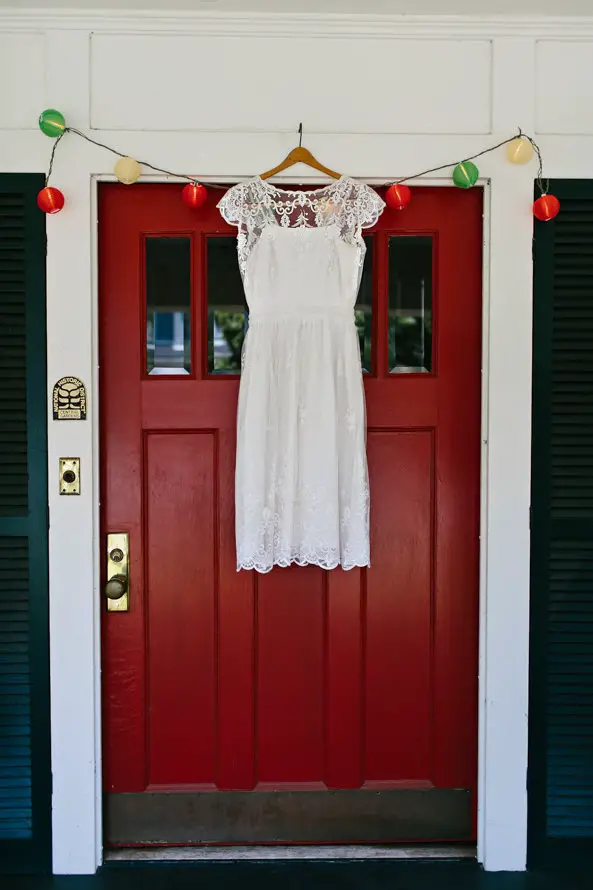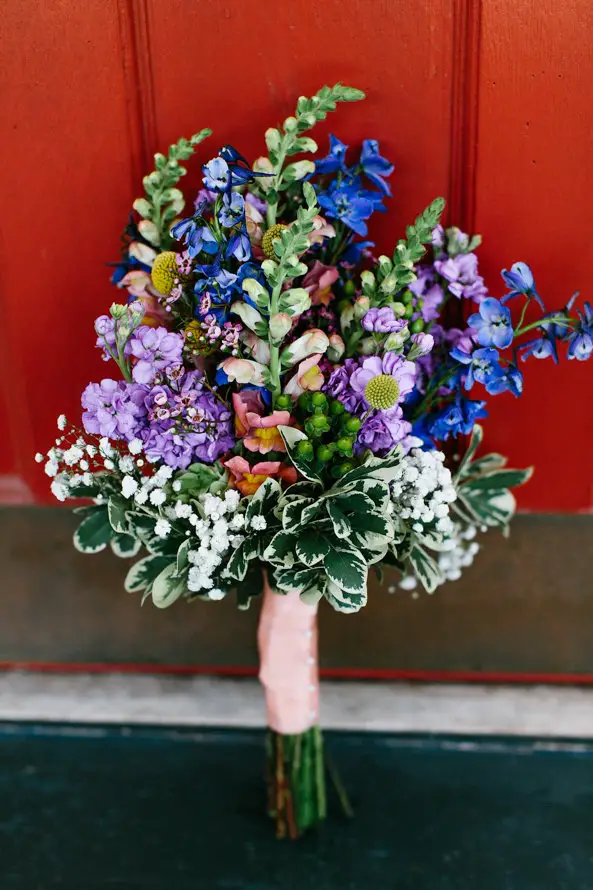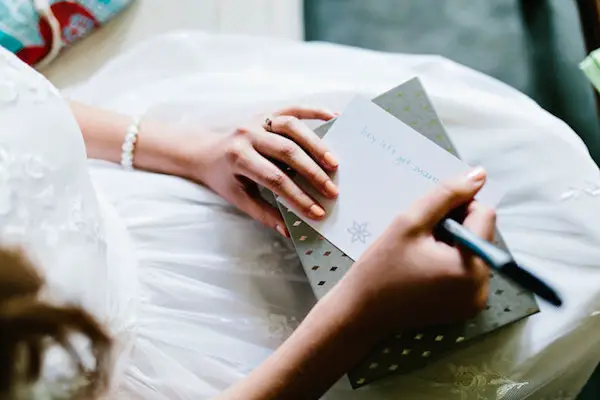 We are in love with Martha's flower crown and bouquet. What a whimsical way to create a vintage look!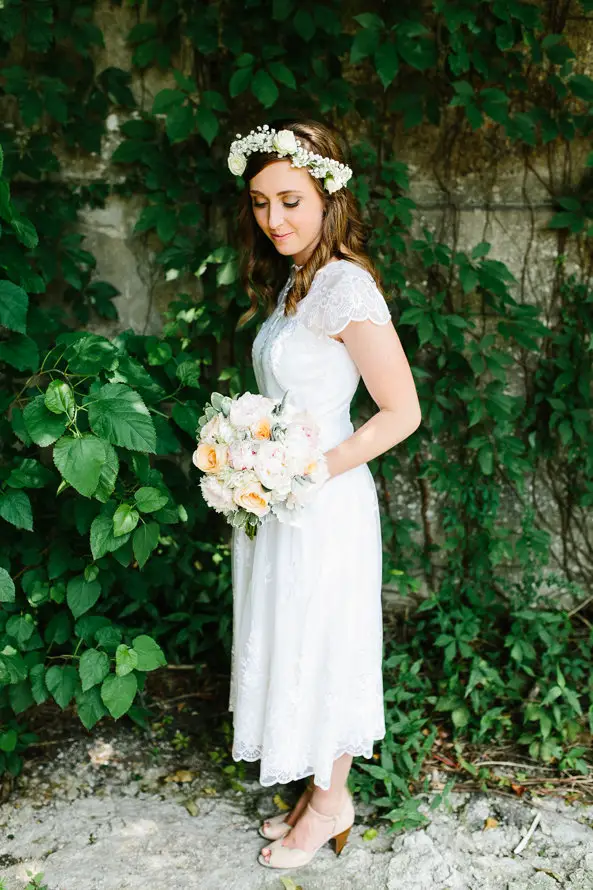 Martha explains the significance and the work that went into her wedding dress by seamstress Mary Kistler-Miklos of Sew & Sew: "The dress was my mom's in 85 so it took some serious alterations to de-80s-afy it. I'd be happy to provide some before and after pictures if you'd like! We were blown away by what she was able to do with my scattered thoughts and varying pinterest pictures in just over a month."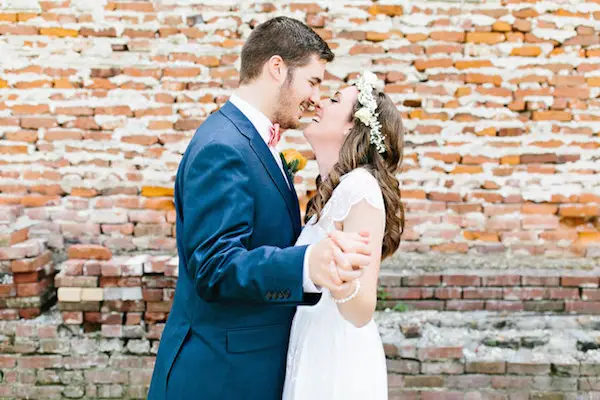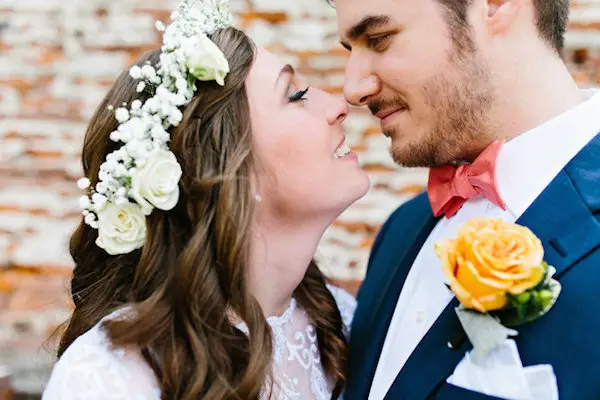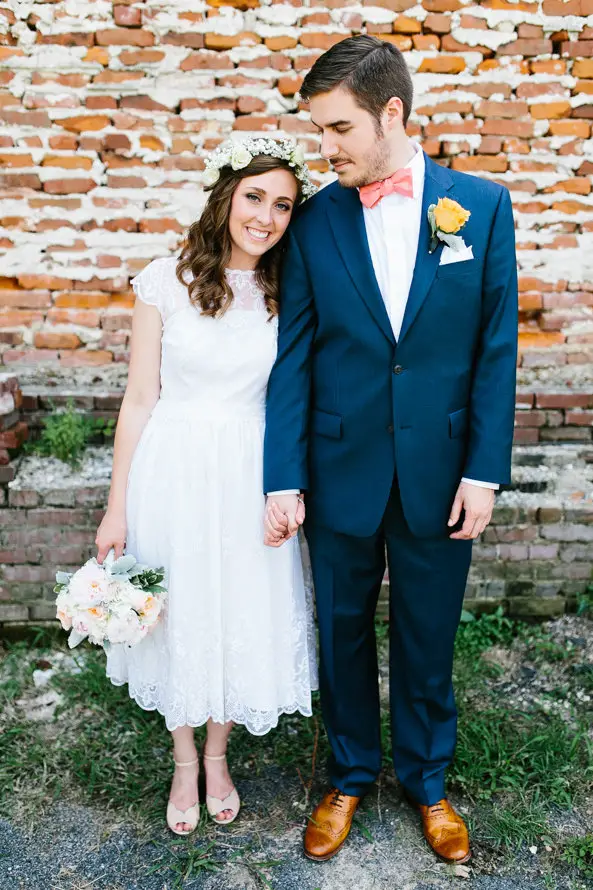 The bridesmaids bouquets pop with vibrant colors that compliment the dresses and adds an element of depth and fun.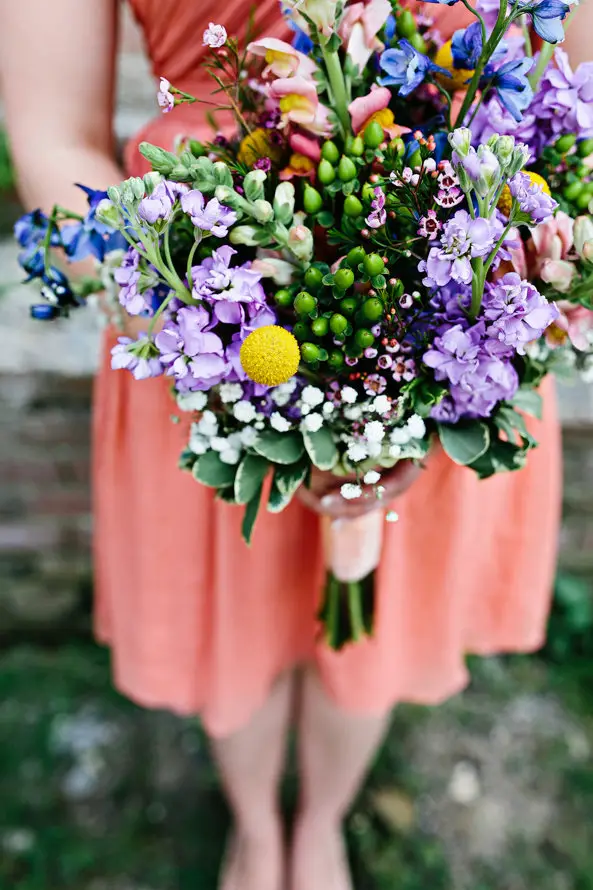 The venues for the ceremony and reception needed minimal decorations and provided quite a few amazing shots as seen below.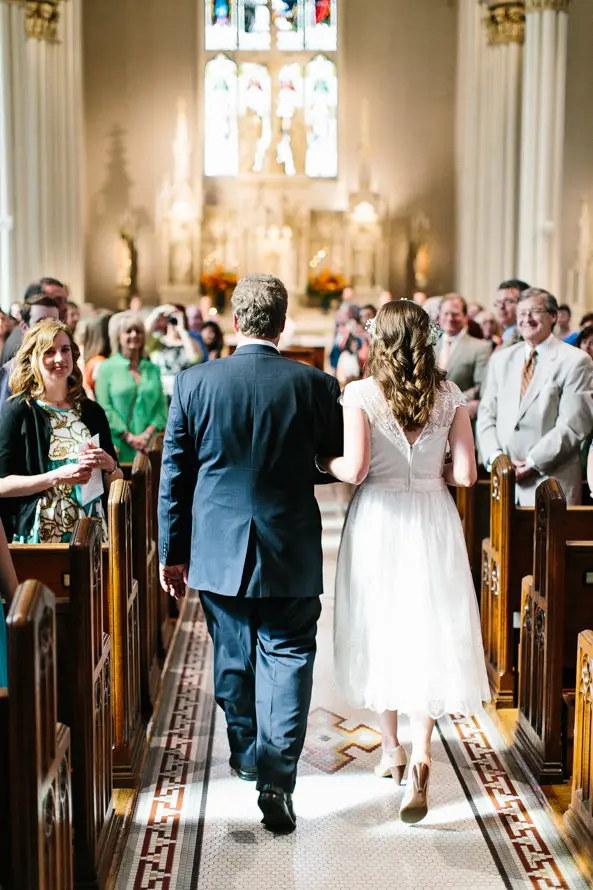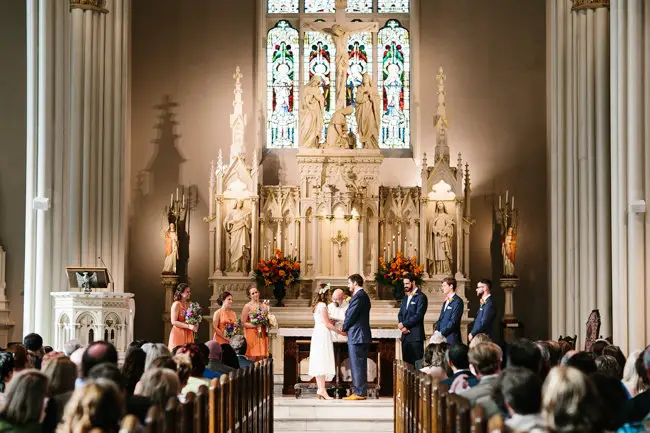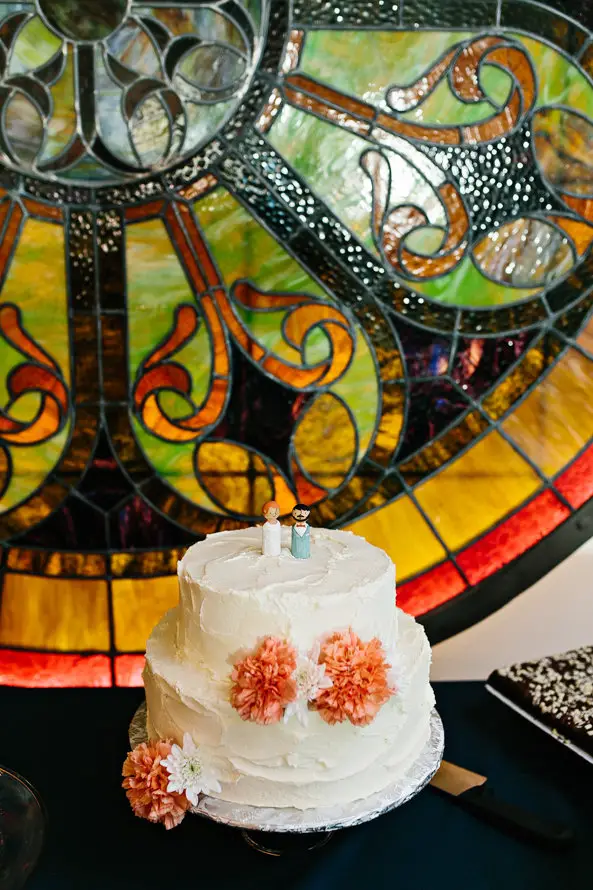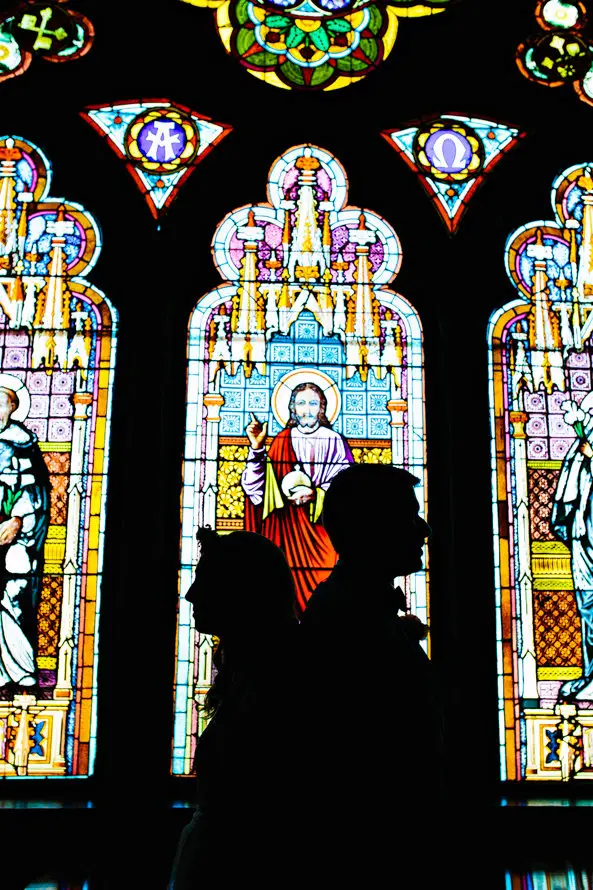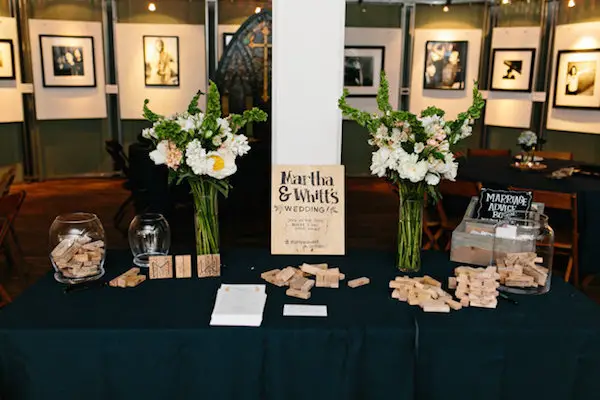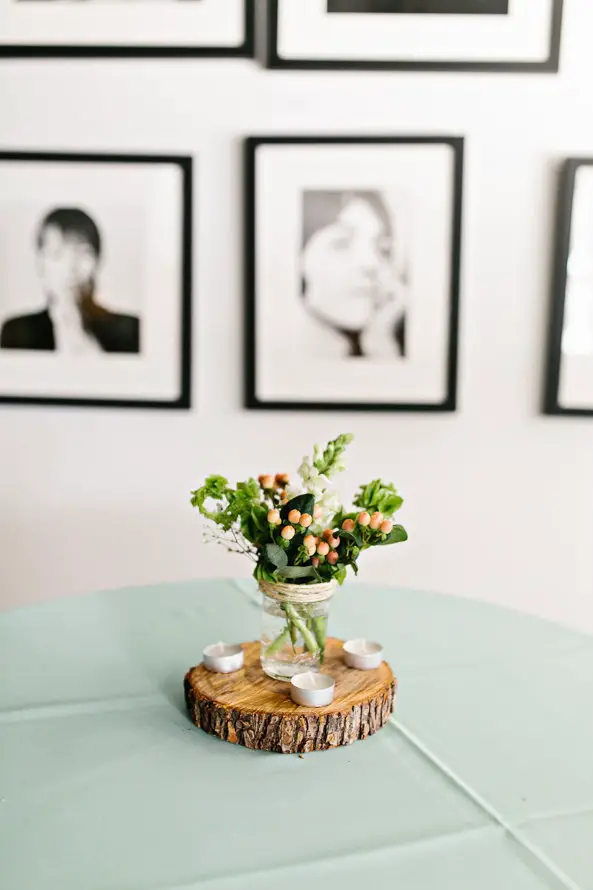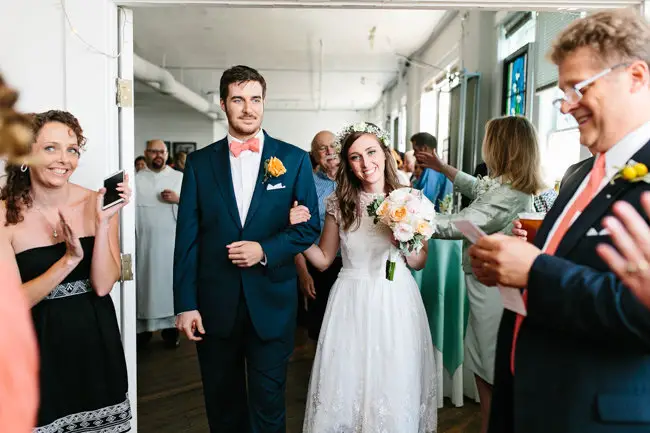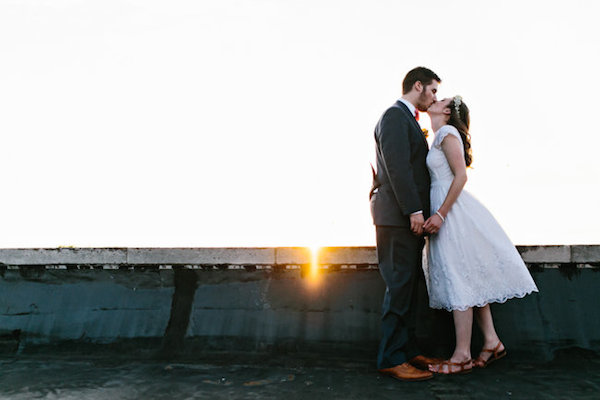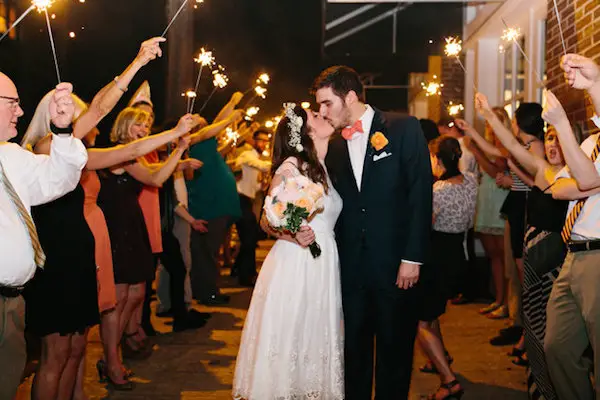 Gorgeous! Please check out all the great Memphis wedding vendors who helped the day come together. As Martha told us, "Weddings are so much teamwork that I want to give everyone credit for helping us pull it all together!"
Memphis Wedding Vendors:
Photographer: Kelly Ginn Photography
Ceremony Venue: St. Peter
Reception Venue: Jack Robinson Gallery
Florist: Lynn Doyle Flowers

Hair for bride, MOB, and flower girl; haircuts for bride, groom, groomsmen; makeup for bridal party, MOB: Jessica Mikulski

Seamstress: Sew & Sew, Mary Kistler-Miklos

Calligraphy, watercolors, & invitation design: Beth Mitchell Calligraphy

Hair for bridesmaids: Taylor Spengler

Flowers table: Whole Foods Market, Morgan Flores

Catering: Whole Foods Market, LeighAnn Etheridge

Cake: Whole Foods Market

Coordinator: Kacey Greenslade

Planner: Lily Mahoney

Reception DJ: Robert Castillo

Linens and extra tables: Party Connections