Here at Mid-South Bride we want to encourage both beautiful weddings and strong marriages. That's why we will be presenting different premarital counseling options available in Memphis and the Mid-South. Premarital counseling is a very important part of wedding planning that often gets overlooked in the pretty details and timelines.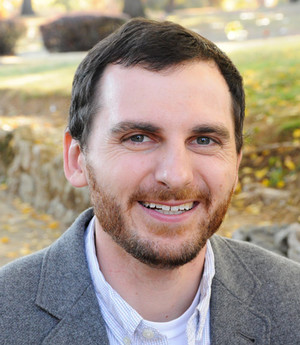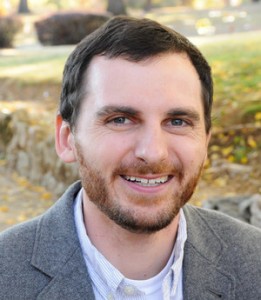 Today we're talking with Tyler Rogers, a Ph.D who is a certified counselor and a pastor at Christ City Church. He offers premarital counseling sessions in Memphis to any couples who plan to marry. These sessions are designed to help you assess your relationship and process with your future spouse how you will handle various parts of your relationship.

Premarital Counseling Interview with Tyler Rogers
We asked Tyler a few of the questions you might have when considering premarital counseling. He was kind enough to answer them and share for any couples who might be considering premarital counseling sessions currently.
Why should couples complete premarital counseling?
I think it is beneficial for couples to pursue premarital counseling because marriage is quite different from dating. Even in an age when cohabitation (living together) has become more poplar, couples often mistake such as "good practice" for living together. I intentionally use quotes because while I can understand that perception, the premise of moving in together and getting married are often quite different, and subsequently, the expectations as well. Many times, what ends up happening is that "practice" becomes the new normal, and marriage becomes a way of enshrining practice as the way of relating to each other, leading marriage to be less meaningful or no change in relationship. This lack of change and continual practice leads to many conflicts, which is true for couples leaving together or not. Premarital counseling sets up a new paradigm, a shifting from "try outs" and "practice" to "the game". Usually, couples spend tons of energy on a wedding- an event- but forget that, in a way, they are going to start living out that event forever, according to most vows.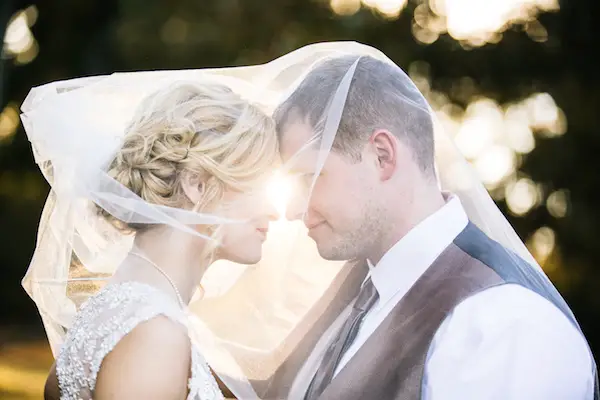 Photo: Woody & Pearl Photography
Premarital counseling educates couples while bringing in this new paradigm for relationship and introducing  them the challenges that they may not see because they have not been married before. Premarital counseling brings about conversations that couples may have avoided or experienced difficulty resolving, most commonly children, money, sex, and in-laws, and allows them to communicate about those in a safe, non-judgmental place. In some circumstances, it allows couples to see that they have, as I might say, "different horizons", or visions of their life, and that one or both of them are unwilling to change their perspective on how many children to have, money to make or how to spend it, or where to live and whose family to live near. Some couples learn to create a similar horizon where there are differences, and others realize that the horizon may not change, and they must decide whether to continue on or not, which I often say is better to know now then much later. Sometimes couples mistakenly believe that time and commitment will work those things out, and in many cases, it might, but not always. Therefore, premarital counseling intensifies the focus on the future of your relationship while also educating couples on how to handle certain challenges as they come up in the future.
Other reasons, aside from truly testing each person's vision of their future and teaching them to communicate about issues they may not have talked about, include creating a resource person for the future and financial incentive. Premarital counseling creates a relationship with a counselor that can be called upon and trusted should future issues arise and the couple needs to address them with an objective but known source.  And finally, if that is not reason enough, couples in the state of TN can receive a discount on their marriage license for pursuing premarital counseling with a qualified person.
What's the biggest issue that gets worked out in premarital counseling?
This varies because I would say "biggest" varies based on perception. Premarital counseling is a good place for couples to figure out if they can truly get through whatever their biggest issue happens to be. Sometimes they cannot, and that is good in that they are not going to be trapped in a marriage, constantly wanting their spouse to change perspective about something. The most common "big issues" or areas of frequent disagreement are children (how many to have, when to have them, who will care for them), in-laws (usually dealing with someone's problematic mother or father and learning to respect each other's families), family (where to spend holidays, etc.), money (how to spend it, plan to spend it, etc), sex (how often, common sexual dysfunctions, etc.), and conflict resolution skills (how to actively listen and speak assertively).
Aside from that, the issue in all of these is dealing with the disenchantment or frustration arising from the realization that the person to whom one is planning to marry may not be quite on the same page as each or both might have previously thought, and subsequently, learning how to communicate to come to an understanding or resolution.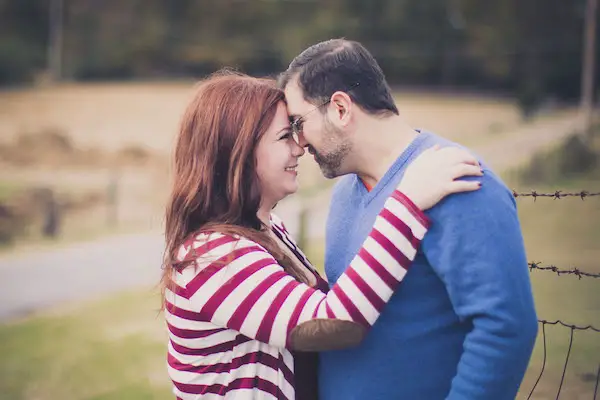 Photo: Nicholas Hall Photography
What should couples look for when hiring a premarital counselor?
Good question. I think you want someone that will do some sort of objective relationship assessment, such as PREPARE/ENRICH, and someone that's really willing to engage with the couple. Sometimes, premarital just becomes a few meetings of someone sharing a few "marital secrets". I would tell couples not to settle for that. You deserve more investment in your future and so look for someone that is really going to test your relationship and be willing to hear someone challenge your relationship a little bit. I also offer too meet with couples after the wedding, at least once, if not more, just to hear about how things are going. I would, if possible, do more counseling after the wedding because that's when many things move from hypothetical to real, and problems emerge. So I would say look to see if someone would be willing to follow up with you after the wedding, at least once, just to see how it's really going.
Tyler Rogers Premarital Counseling Info
If you would like to schedule a premarital counseling session with Tyler Rogers, his info is below:
Cost : $375
Includes: 8- 50 minute sessions, 7 before the wedding and 1 after. PREPARE/ENRICH assessment ($35 value)
Certification: You will receive a Certification of Completion- for those marring in the state of TN, you may receive a $60 discount on your marriage license with this certification.
Timing: Contact me 5-6 months prior to the wedding day, if possible, to ensure adequate time to meet and cover materials without being rushed.
More Info: For more information specifically about premarital counseling, go to www.tylerrogerscounseling.com/premarital/
Contact:

[email protected]

or visit my website

tylerrogerscounseling.com