I'll admit my own ignorance on the subject of wedding DJs in Memphis. I know all about photographers and planners but we are just getting to know the DJs in town. Happily we've found that they are just as amazing to interact with as all the other Memphis wedding vendors.
Today we're sharing our interview with local Memphis DJ Matt from Acadis Entertainment. Enjoy!
Wedding Vendor: Acadis Entertainment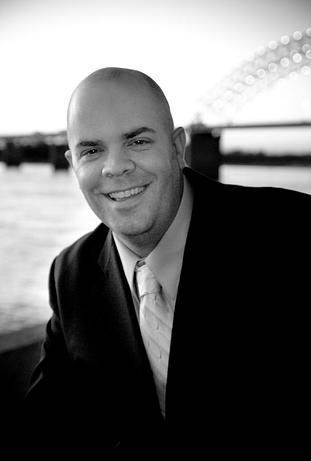 Tell us about yourself. What do you do?
I am Matt. I am the owner and founder of Acadis Entertainment. I manage the day to day bookings and operations of the company. As well as speak to all of our clients, mainly future brides.
How long have you been a wedding DJ?
I started DJ'ing around 1999. I remembered as a kid I would ''dub tapes'' off of the radio show and listen to the disc jockey do the intro's and outro's and memprize what they wee saying. Then I would listen again and say the words myself. So in 1999 I started doing different clubs, and pretty much any event I could cut my teeth on.
How did you get started with weddings?
In 2005, a close friend of mine went to work with a local DJ company. He talked to me over and over and over about how much I would like it. So I got on board with the company and went through a training process for weddings. At first I was like ''Dude, it's a wedding, cant be that much to it.''. WELL. I was wrong! Waaaaaay wrong! My first few weddings I did solo, I was terrified, so many different elements to put together and if they got screwed up, it was all on me. Anyways, that's how I got started doing weddings.
How would you describe your stye in just a few words?
Play to the clients wants, read the crowd, involve EVERYBODY from grandma and grandpa to Aunt Jenny's 4 year old toddler.
What makes your service unique?
I have a real sense of connection with my clients. One thing you can get from me is that I am going to bring my A game and will do my very best to make the most memorable night!
Why should brides hire you?
I don't think a bride should hire me, but more of a ''Want'' to hire me. I want my future brides and grooms to feel compelled to hire me because they know that they are going to get all the attention the need beforehand so that when their wedding day is here, they don't have to worry about me and what im doing at all.
What's your favorite part of a wedding?
When the dance floor is moving! Usually when I ''open the dance floor'', I will most always start with Stevie Wonder's '' Susperstition'',lol. That's because I'm susperstitious about that as my opening song. Ill start their, find my zone quickly and produce a great energy fille denviorment.
What can brides do to prepare to get the best of your services?
Information. Provide us with as much information that they can give.
What's your process? What can brides expect on the day?
Brides can expect me to show up 2-3 hours before my start time, set up all the equipment and then test and tune it all to make sure everything sounds great and working. Outside of that, if they have provided me all the information they need, they can expect me to follow their instructions to a ''T'' and provide them with the event that they want.
How many weddings do you work per year?
On average, I do between 32 and 38 weddings per year.
Where do you work? Do you travel for weddings?
We are based out of Oakland, TN which is just outside of Memphis, TN. We will travel ANYWHERE. No problem!
How can Memphis brides and grooms contact you?
They can call me at 901.216.6201, email me at [email protected] or go to my website at www.acadisentertainment.com.
Is there anything else you'd like to share?
Be sure to go to my website, and read my rambles. There is an article there that can help you sift through the spectrum of pricing.
Thanks Matt! Learn more about wedding DJ Acadis Entertainment at www.acadisentertainment.com.