We love this engagement session that took place on a private residence in Mississippi. Submitted by Adam + Alli Photography, it's completely adorable with such a sweet couple and their puppy.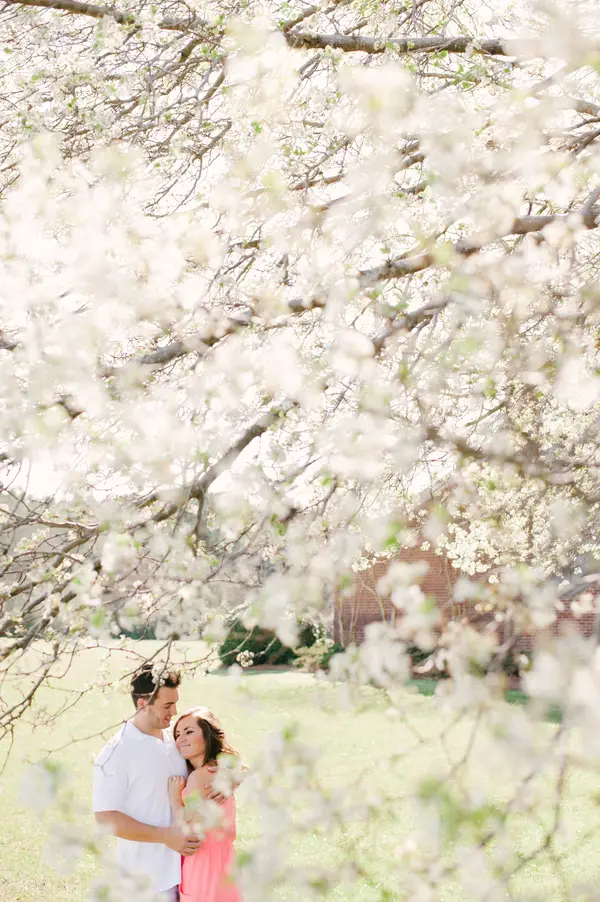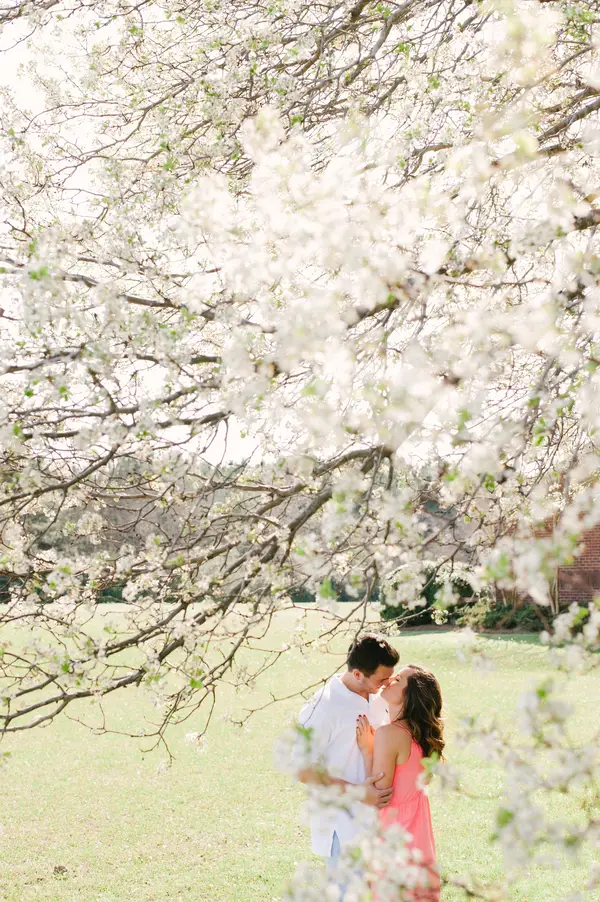 Lindsey and Josh first met in Spanish class together, but never actually had a real conversation until they met at Lindsey's sorority's party. Years later, they're still madly in love and engaged!
After a nine hour car ride back from Texas two days before Christmas, Josh brought her back to her parents house in Jackson where he had planned a special surprise. They pulled up to a house decorated with rose petals and white candles. The ring was in the center of the arrangement, Josh got down on one knee and asked her to be his wife. Her brother came behind them, taking the photos and both of their families were inside with tons of food and nice bottles to celebrate. Lindsey knew Josh was 'the one' in college, he was the only guy to give her butterflies and she didn't want that to go away. The more she got to know him, the deeper she felt and the the more she knew she couldn't lose him.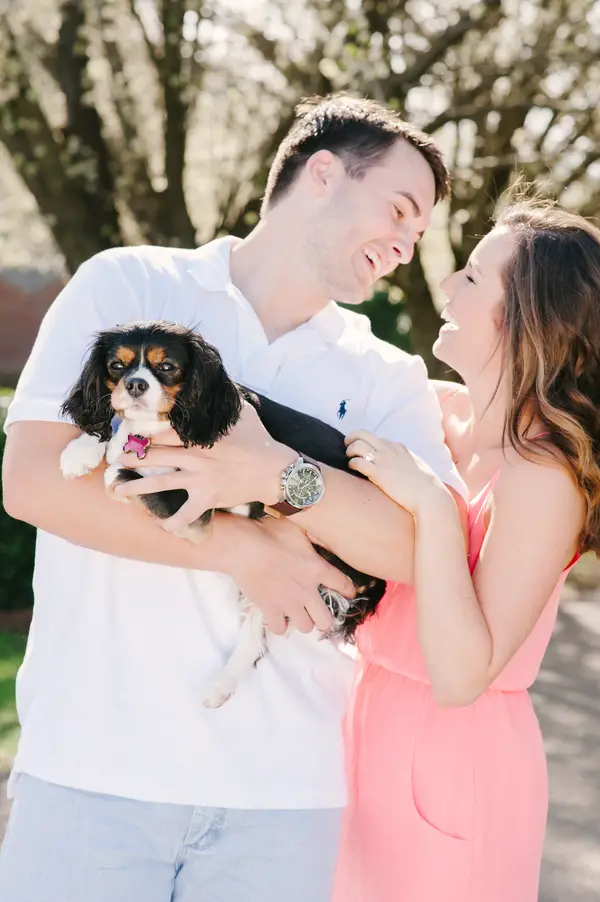 How could you not love an engagement photo session with that cute face?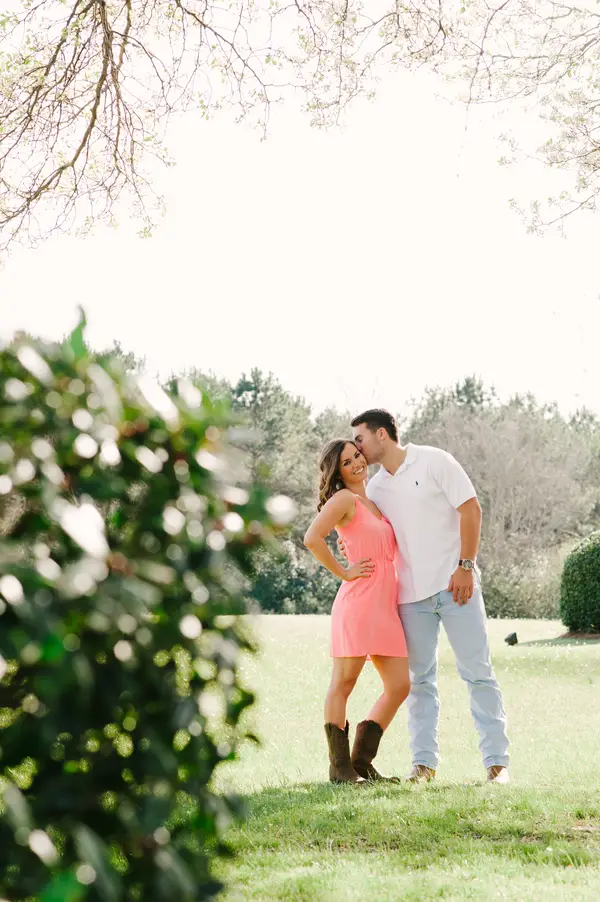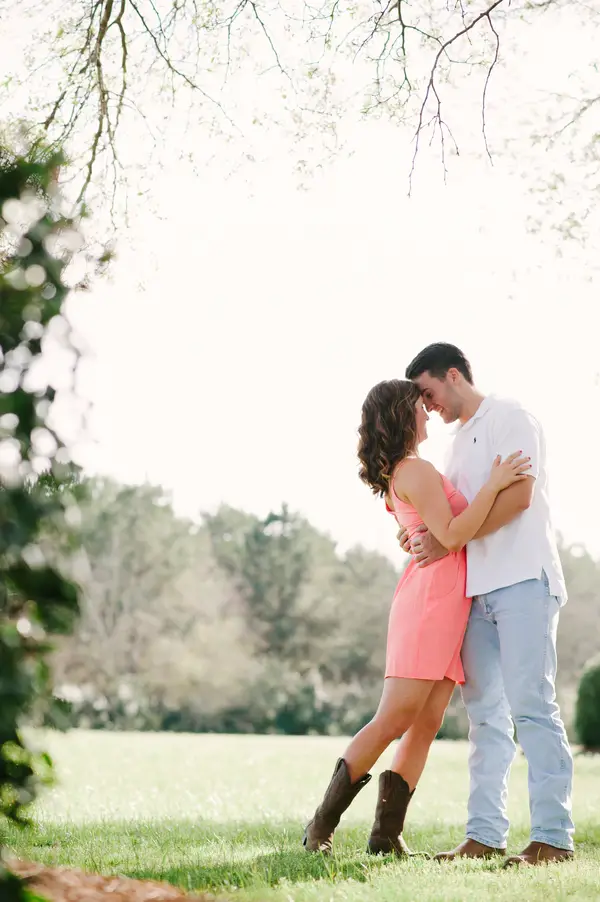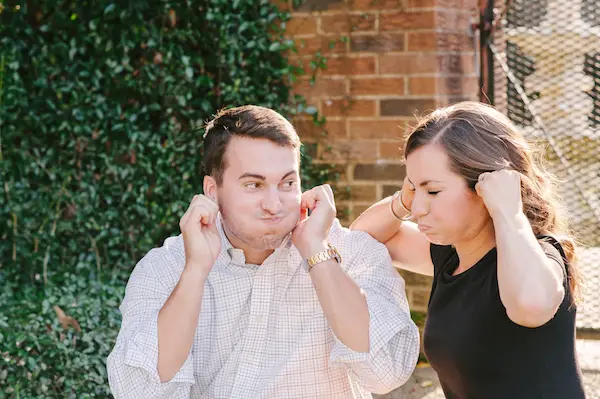 Photos: Adam + Alli Photography
How fun are those two? Congrats on your upcoming wedding!
If you'd like more Mid-South engagement photo ideas, browse more real engagements!