Today's wedding captured by Bethany Veach Photography from the rehearsal dinner to the wedding ceremony and reception is just spectacular. The polished events looked gorgeous in the details but you can tell people felt free to unbutton and have a great time – exactly what we think a wedding should be!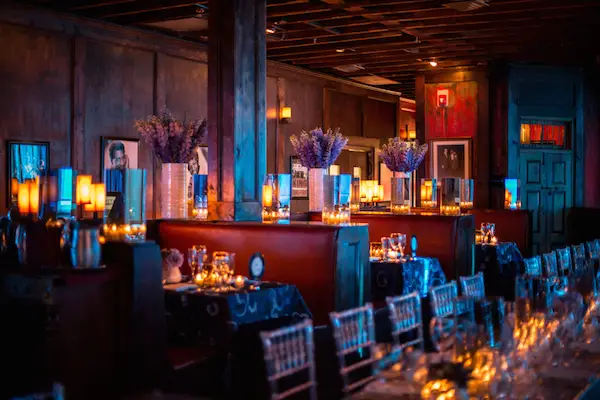 The rehearsal dinner the night before at Itta Bena was a night of tears, laughs, and wine among friends and family. The restaurant served as a stunning backdrop for photos as you can see.
The day of the wedding featured lush florals, gorgeous dresses, and a whole lot of fun!
Photographer Bethany Veach Photography shared with us her experience of the day:
"I showed up to the Memphis Country Club and was instantly overwhelmed by the explosions of flowers, the champagne ice sculpture, the stunning ballroom. The vendors involved really knew what they were doing. Mr. and Mrs. Black have an amazing group of people that surround them.
They made the day so incredibly fun, and I couldn't have been more honored to have been on the frontline capturing this special time in their life. Also, if you haven't heard of Memphis Soul Revue, you should probably check them out ASAP. They had my second shooter (Candi Cane Photography) and me busting some moves. I had no idea Roar by Katy Perry could be such an amazing reception song!"
Did that wedding reception look fun or what? Those are the best wedding dancing photos we've seen in a while! Memphis Soul Revue really got everyone dancing and even tired the little ones out.
Bethany Veach Photography also created a wedding video for the couple that you can watch below:
Congrats Laura & Michael!
Memphis Wedding Vendors