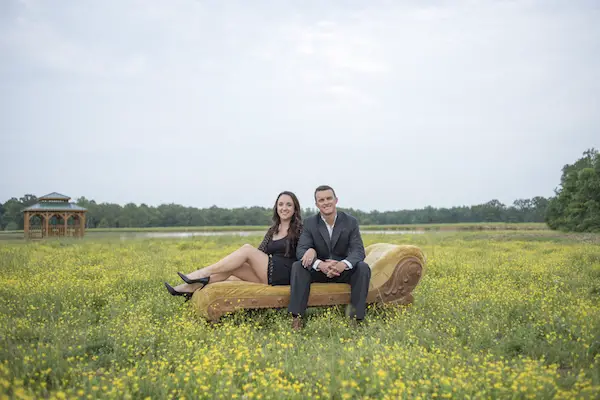 Country meet chic. Today's Tennessee engagement session shows how country can be dressed up for something fabulous. Jaqui's vision of a champagne inspired engagement shoot at their beautiful country farm venue came to life thanks to photographer Ivory Door Studio.
Bride-to-be Jaqui Mallett speaks about their relationship in the sweetest way saying, "Taking fabulous pictures is simple and fun when you do it with your best friend and love of your life. You know, the kind of love where he gives you the softest kiss on the forehead and then gently jabs you in the ribs because he knows you hate that, but you always smile afterwards. They say love is hard, but ours is effortless."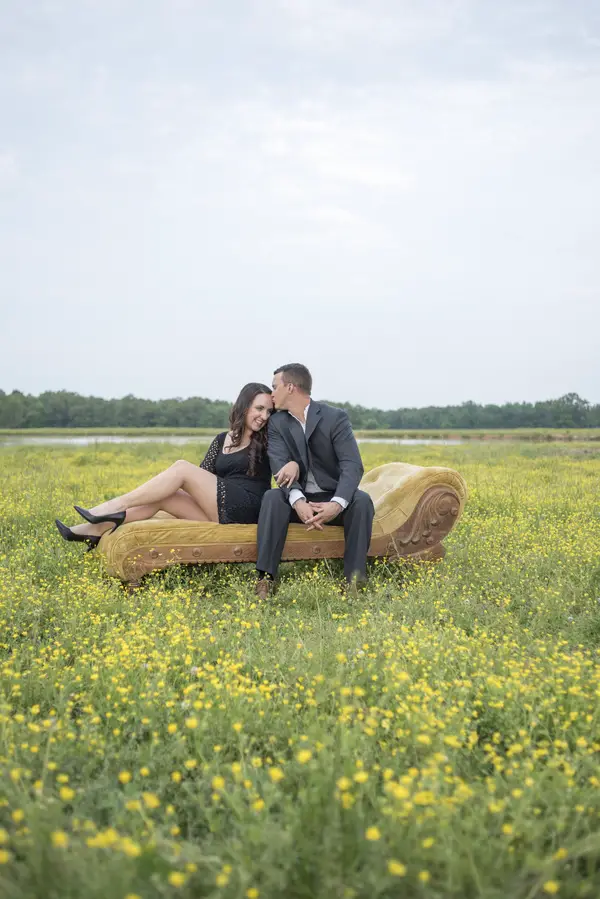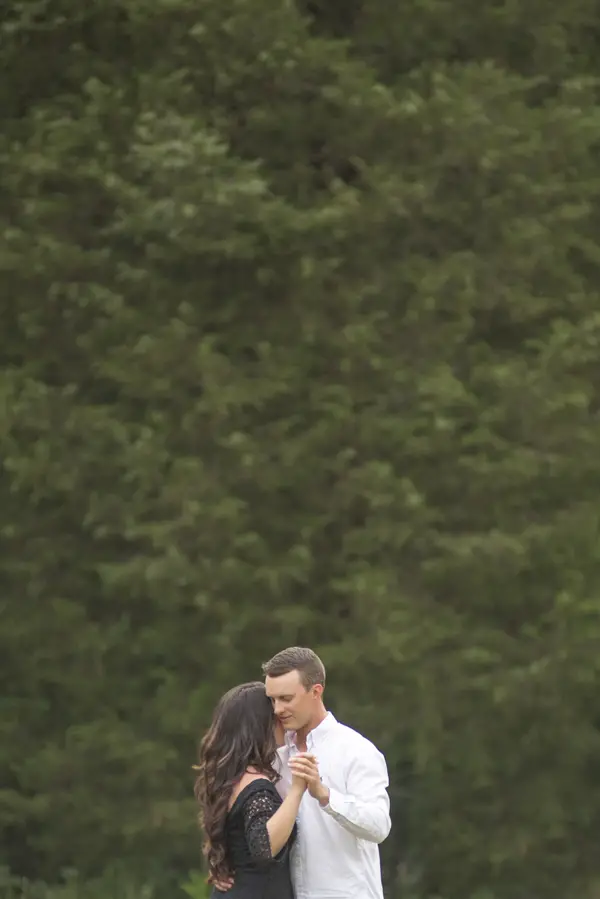 The couple used a lot of the Farrar Hill Farm venue, bouncing from fields and lakes to hay bales and barns. The venue made for the perfect engagement photo location since it contained a variety of backdrops in one area.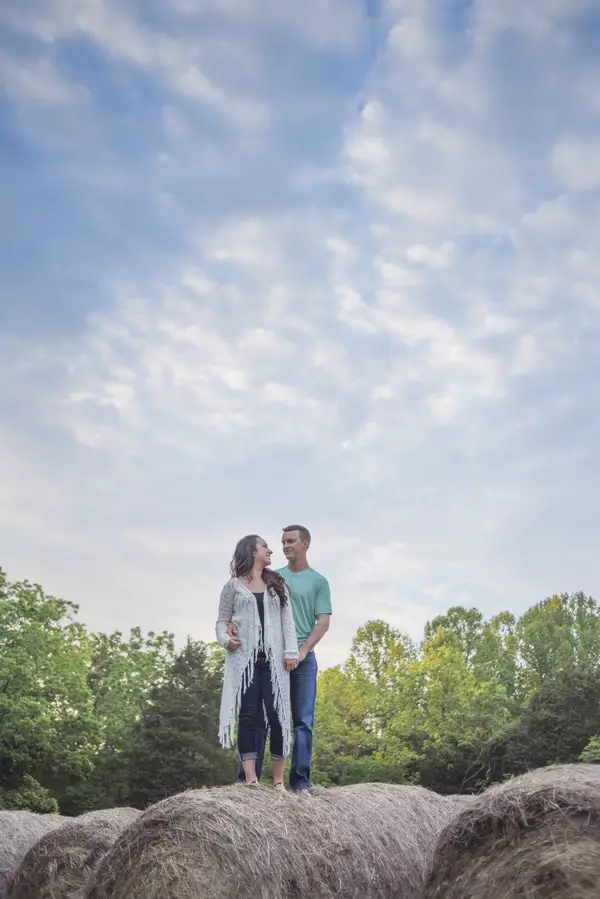 Ivory Door Studio also included several engagement ring shots which were all too gorgeous not to include. It's amazing how many different locations worked perfectly for shooting the rings!

Photos:  Ivory Door Studio
Thank you to Ivory Door Studio for submitting this engagement photo session.
If you'd like more Mid-South engagement photo ideas, browse more real engagements!