Today we're headed a little east for the gorgeous vineyard wedding of Emily and Joe. This wedding full of love and romance came together perfectly after lots of planning curves and changes. Emily even began the wedding planning process while she was in Australia! Keep reading for gorgeous images from Heather Faulkner Photography and the fully story of this great couple as told by Emily.
Getting Ready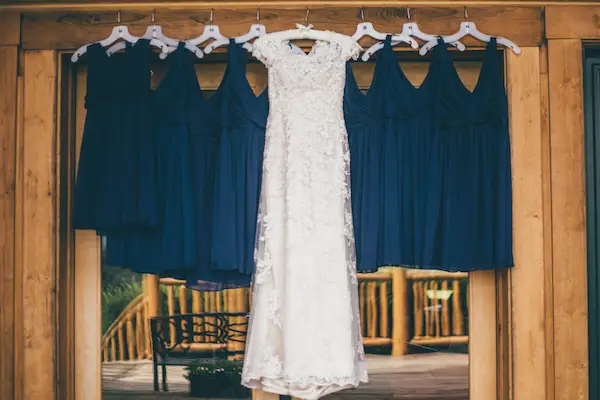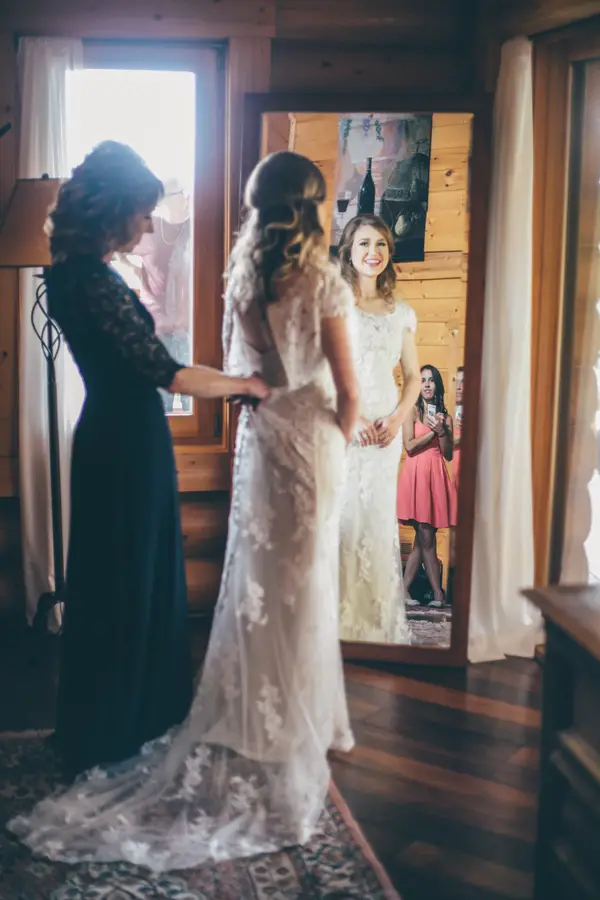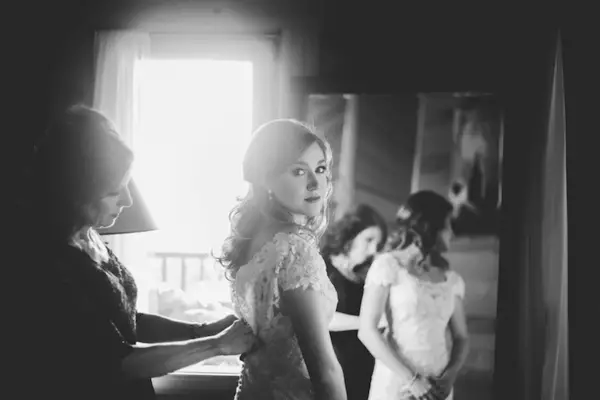 First Look
Bridal Party
Mid-South Bride Emily Interview
How did you meet and fall in love?
I noticed my husband first. At the time, Joe worked at a local ice cream shop "Serving over 100 people a day" while going to school. I was just another customer to him, but to me, he was the cutest ice cream server I had ever seen. I gushed to my friend that I wanted to formally meet him, and to my surprise, she was friends with him on Myspace (back when Myspace was the cool-space). I quickly discovered that Joe had a girlfriend (*enter seven stages of grief here*). Any person who has had a crush on a guy knows that the moment you realize they are "spoken for," your heart slightly breaks. I tried to forget about him, but he was soooo cute, and I was still smitten.
Eventually, they broke up. I am sad that Joe had to go through heartbreak, but I think we can both agree that something positive came from it. We started dating my sophomore year, his senior year of high school.
However, it was not a fairytale romance at first. We broke up two months into our relationship (due to my own immaturity). I went to Europe for a couple of weeks during that summer, realized my horrible mistake, and returned ready to start over. I told him I had really strong feelings for him that I had never felt for anyone else before (in all 17 years of my life. I was young and attempting to talk like a mature adult, not a love struck teenager). He responded that he felt the same. I said that I thought there was a word that sums up those feelings… attempting to entice him to say "I love you" first. He just nodded. That's it…a nod. Not exactly the response I was looking for, but Joe is very laid back and sometimes misses social cues. He just needed a little push (or more like a hard shove in this situation). After an extremely long awkward moment went by, I finally burst out, "Well I'm not saying it first!" I was, and still am, stubborn. He sweetly smiled and gently said, "I love you." I responded with "Good." I'm kidding. I quickly and more loudly replied, "I LOVE YOU TOO!!!," and we hugged and kissed, and the rest is history.
Moral of the Story: Sometimes having a crush can turn into having a husband!
What was the best part of your wedding day?
I have to be honest. I was a nervous wreck. I plastered a smile on my face and went through the motions like a happy, non-violent zombie. My husband, then fiancé, knew I was internally screaming and was very calming and supportive, even when I texted him the morning of the wedding saying, "WE SHOULD ELOPE!" Like I said, Joe doesn't always catch on to subtle hints, so I decided to be very blunt. An hour later, he showed up at the salon where my bridesmaids and I were getting ready with my favorite coffee from my favorite place (which he had to drive half an hour both ways to get). I know it is not traditional for the groom to see the bride before the wedding, but we aren't superstitious, and I needed him. The moment I saw him, I took a long breath of relief, feeling calm for the first time that day.
Although this moment was absolutely perfect, my favorite part of the entire wedding was right after I said my vows. I was so nervous that I was going to stumble on my words and say my "waffley" wedded husband when repeating my vows. I love waffles, but this was a serious matter. When our pastor announced that we could kiss each other "as husband and wife", I literally jumped up and down and then leaped high into my new husband's arms. It wasn't planned… just a spontaneous display of extreme elation! I couldn't contain my excitement and was actually bouncing with joy. I will never forget the love and happiness I felt at that very moment.
How did you create your wedding vision?
Pinterest, Pinterest, Pinterest! Pinterest is your best friend but can also be your worst enemy. The site gives you wonderful ideas, but it is so easy to become overwhelmed by how many beautiful weddings pictures the site contains. You have to keep in mind that your wedding day is not about anyone else's vision; it's about what you and your future spouse have talked about and dreamed of as the perfect wedding. It should reflect your style and happiness, not someone else's that you found on the Internet.
I also have a very organized and dedicated mom. She was with me every step of the way and was very understanding when I changed my ideas every other day. One idea that never changed was the flowers. My grandfather had passed away the year before. When I was a little girl, he grew sunflowers in his garden that were so tall, they towered over me. I wanted so badly for him to be with us on our special day, so we chose sunflowers to be the main wedding decoration theme as a tribute to his memory. Additionally, I chose the color blue because it is Joe's favorite color.
Our wedding style changed from wedding "picnic," with blue checked decorations, to "rustic glamor/chic" when I found my wedding dress. I wanted the wedding to be romantic, but fun. Structured, but relaxed. This vision came together with the help of our wedding day planner. She was wonderful to work with and completely understood my vision. (Shout out to Peggy Love of "Plan it with Love".)
What special projects did you create?
My most special project was creating a memory table with meaningful family pictures. With the passing of my grandfather and both of Joe's grandfathers the year before, I wanted to make sure they were honored at our wedding. My friend and bridesmaid gave me the idea, along with a picture frame in which to place photos of each generation (grandparents, parents, Joe and me) into different slots of the big frame to create a collage. I printed all of the photos in black and white to match the vintage photos of the grandparents. It was a beautiful way to memorialize family that had passed and honor family that was still present for our special day.
What do you love about being married?
I love the person I chose to marry. He is sweet, caring, sympathetic, giving, gentle, kind… I could continue describing him with adjectives until my fingers go numb from typing. I love being able to wake up beside him every morning knowing that he is mine, and I am his. We have a loving and equal partnership in which we can depend on each other for support and respect.
What advice do you have for brides currently planning a wedding?
My advice would be to start early, be in the same country as your wedding vendors and venue, and find a well-qualified wedding planner (at least a wedding day planner if you can't budget complete wedding planning). I didn't start planning my wedding until 5 months before while I was visiting my brother in Australia…I do NOT recommend trying to plan a wedding through texts and emails from another country. It is possible, however, and you will have the same outcome as any wedding (getting hitched, being legally bonded, obtaining an ole' ball and chain, or however you want to describe marriage), but the stress of a short timeline can consume and tarnish the planning process that you always dreamed of as being fun and exciting. My tip is to start early and have a good support system (Thanks, Mom!).
Wedding Ceremony
  
Wedding Reception
           
Congrats Emily & Joe!
Tenneseee Wedding Vendors