Today's wedding inspiration post is a throwback to a recently planned casual purple wedding. An easy way to create a tied together wedding without much fuss is to pick your color(s) and base everything else around that choice. That's how we came up with this casual purple wedding inspiration! Enjoy!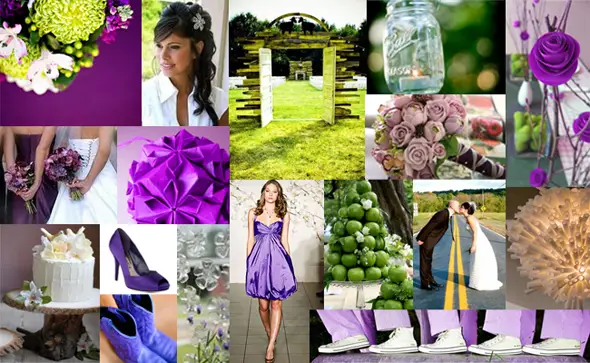 Purple with green accents for a natural and casual atmosphere. Wedding flowers are a mix of paper wedding flowers and live purple flowers.
The outdoor setting is key to this casual wedding. A rooftop wedding reception would be the perfect location especially for a spring or summer wedding.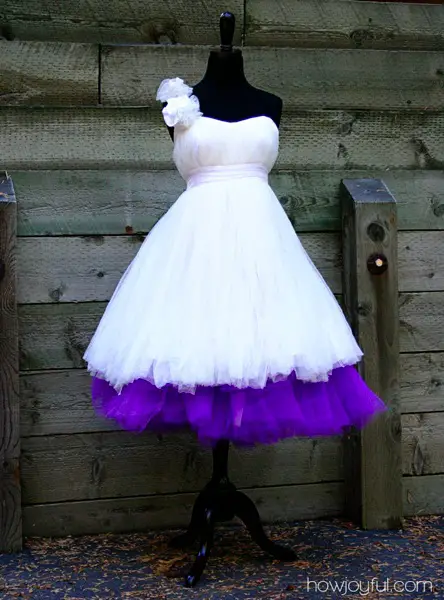 A flirty and fun wedding dress with purple accents set off the causal purple wedding theme.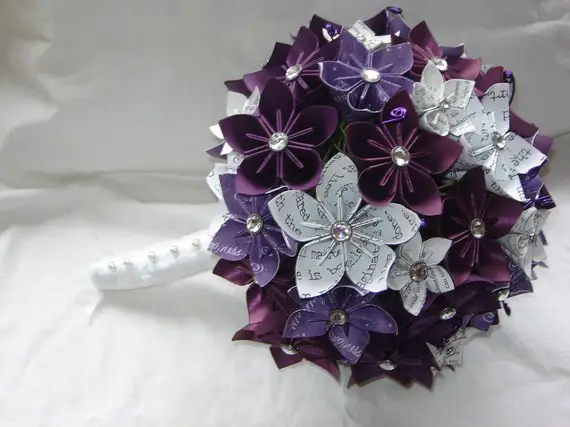 A fun, flirty dress needs a fun bouquet, which is exactly what this purple paper flower bouquet is… fun. Add a unique element to the wedding and get a keepsake you can keep forever.
A casual wedding calls for casual bridesmaids. This purple knee-length dress with ruffles is nice enough for a casual wedding and would be a dress bridesmaids could wear again and again.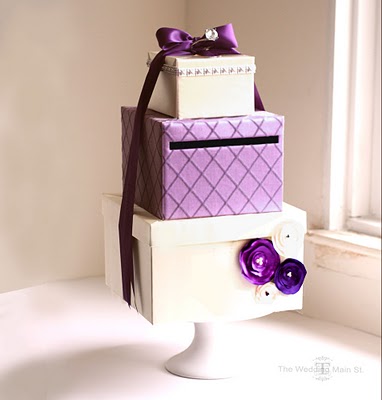 This adorable purple and white card box would make an excellent vessel for gift cards from guests at the reception.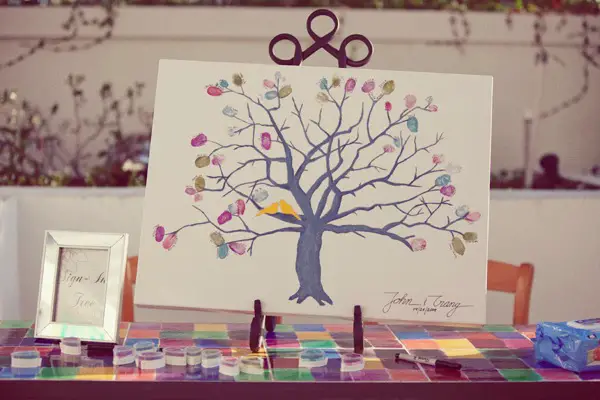 The ever popular alternative to the traditional guest book, the fingerprint tree, is a great interactive experience at a casual wedding. Use purple dyes to tie the painting into the wedding theme.
Hanging lines with purple paper tissue flowers lighten the mood and add a bit of color to the reception area.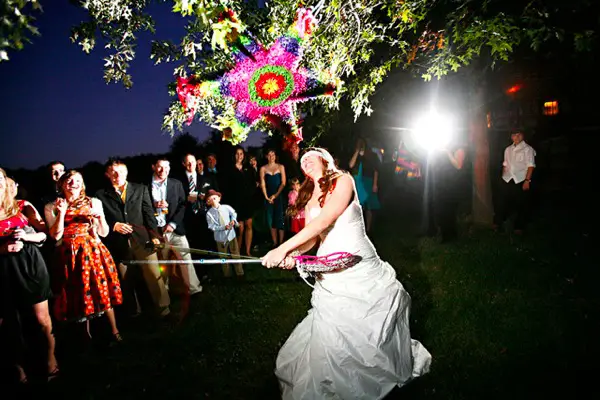 If you are planning a casual wedding there is nothing more perfect than a piñata! Add a bit of color and fun to the end of the night with a colorful purple piñata filled with candy and fun little toys.
Hope you enjoyed this casual purple wedding inspiration!