Bridesmaid skirts have been making the rounds in the wedding world lately. Bridesmaids skirts are popping up all over the place because they make brides happy with how easy and customizable they are and they make bridesmaids happy with the wearability and affordability. Skirts for your bridesmaids is an idea worth considering.
Bridesmaid Skirts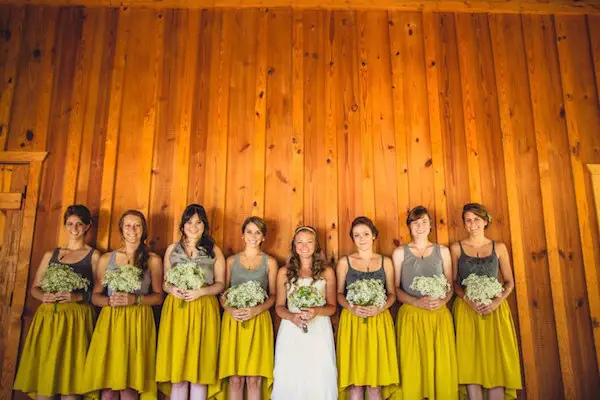 By: ashleyNEF
These mustard yellow bridesmaid skirts from ashleyNEF feature hi-lo hems.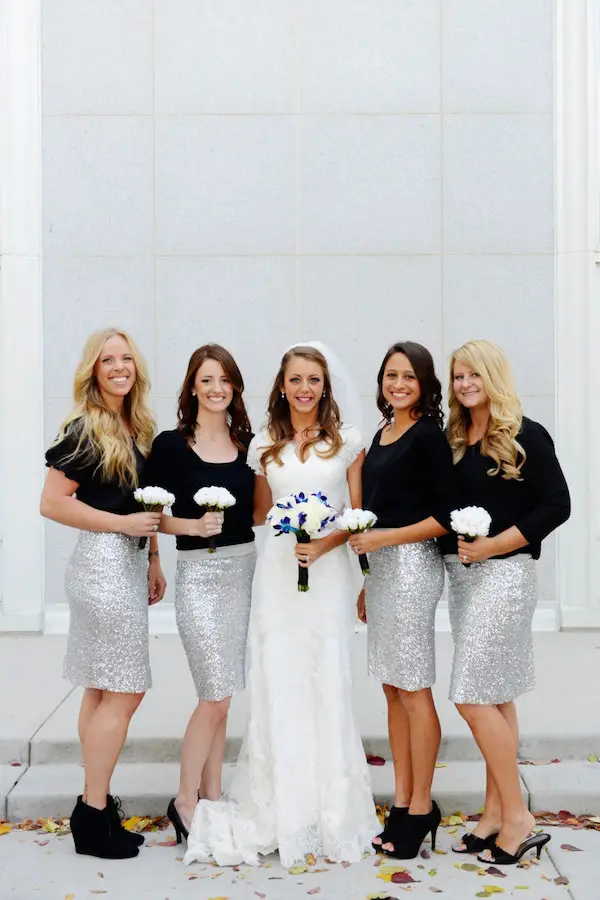 By: carken design
These silver sequin bridesmaid skirts from carken design are stylish and fun!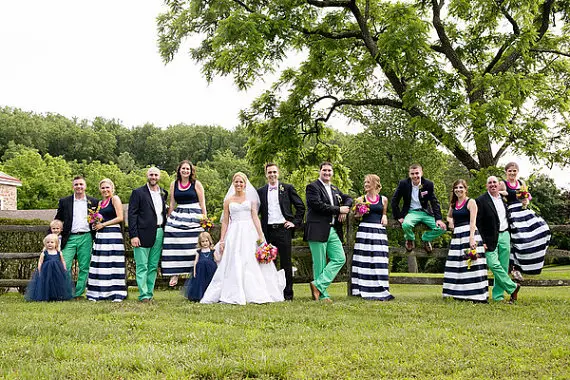 By: Sandee Royalty
Did you think bridesmaid skirts were all short? Check out these long bridesmaid skirts from Sandee Royalty.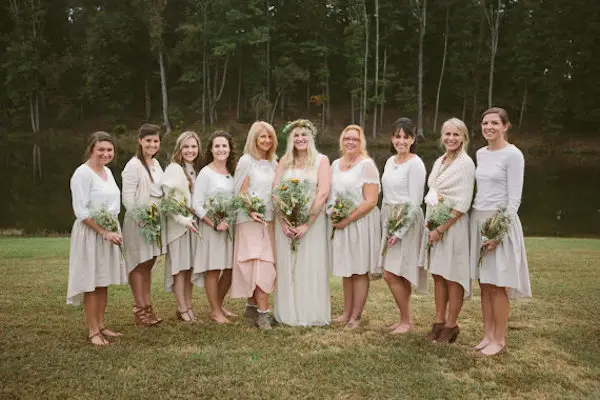 By: ashleyNEF
There are bridesmaid skirt options to fit all styles, like these natural skirts from ashleyNEF.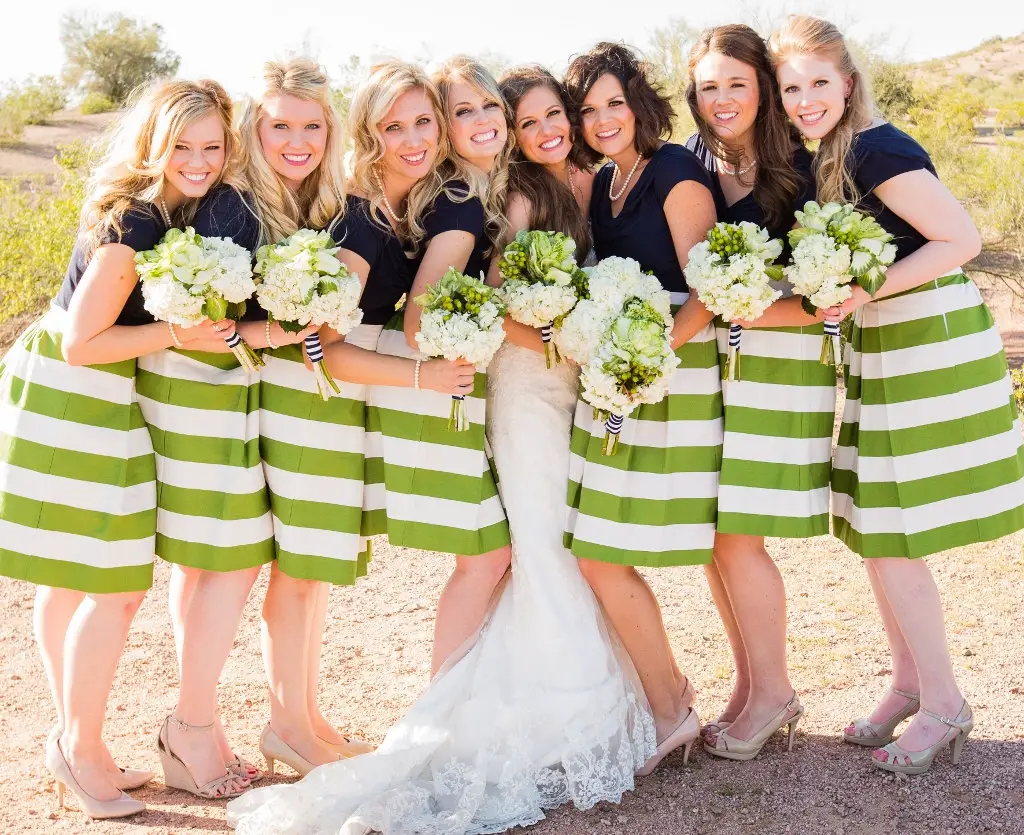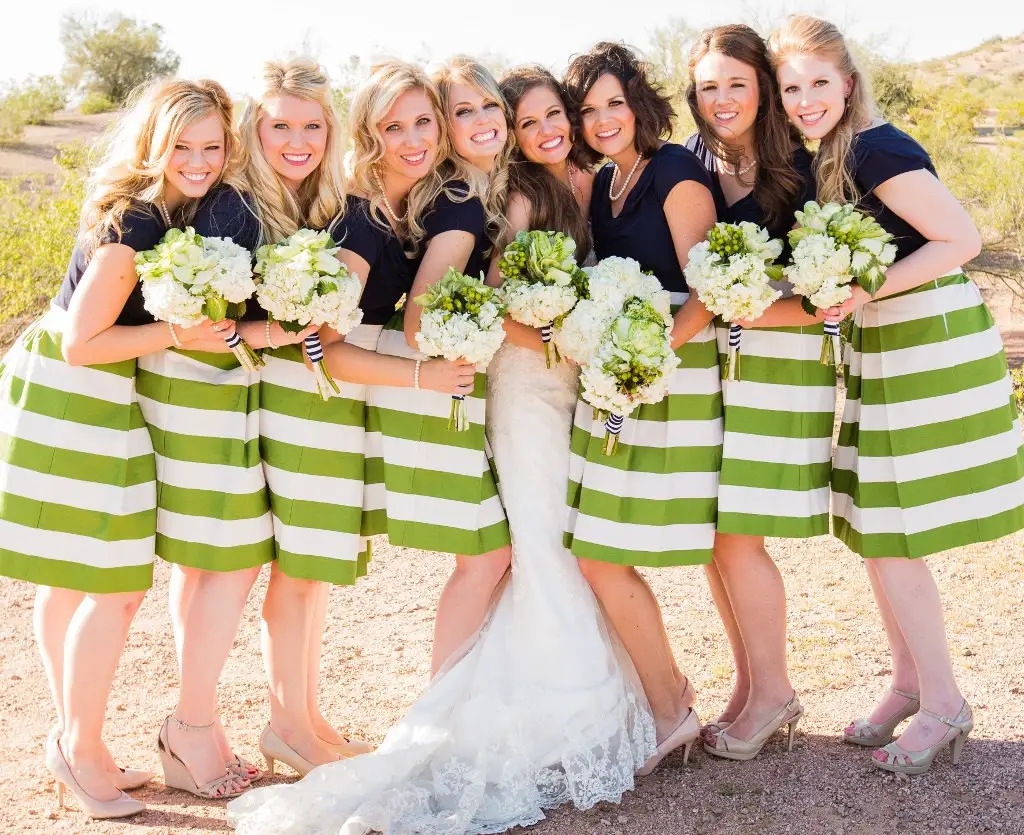 By: Sandee Royalty
These green striped bridesmaid skirts from Sandee Royalty are an example of bringing in elements of color and fun.
How fun are tutus? These pink tutu bridesmaid skirts Trendy Little Creations create a fun and whimsical look.

By: ashleyNEF
Bridesmaids skirts from ashleyNEF pair perfectly with tank tops for a casual but pulled together look.
Reasons to love bridesmaids skirts:
Skirts do not require fittings so they can be purchased without a lot of extra work and exchanged for a different size if the fit is off.
Bridesmaids skirts are more affordable than bridesmaid dresses.
Skirts can be paired with any top or shoe you want. You can let your bridesmaids pick their matching top and shoe or choose for them for a perfect match.
Bridesmaids skirts can be dressy or they can be dressed down. You can use skirts with flats for a more casual wedding or accessorize them for a fancier fete with sparkles and heels.
Skirts do not require special undergarments like strapless bridesmaid dresses do.
Skirts come in a variety of colors. You can find a skirt option to fit your wedding palette perfectly.
Bridesmaids skirts are easy to order because you only have to collect sizes – not measurements.
Skirts can easily be worn by your bridesmaids again. They will appreciate the ability to actually wear a bridesmaid outfit again, promise!
There are a ton of reasons to try out skirts for bridesmaids. We think it's a fun and practical trend that brides and bridesmaids alike will appreciate.
You can find more bridesmaids skirts and the ones we shared here at these shops:
Enjoy shopping for bridesmaid skirts!