Flying Saucer has several locations across the South in Tennessee, Arkansas, Texas, North Carolina, and Missouri. With that many locations, think of all the couples they've brought together over the years.
That's how Abby and Leo met, when they first saw each other one fateful night at The Flying Saucer in Nashville. After that night Leo asked Abby out where they saw each other for the second time at a toga party.
Leo and Abby's engagement session captured by  Frozen Exposure Photography and Cinematography featured the bar where they first met and a natural location along a river bluff in Long Hunter State Park.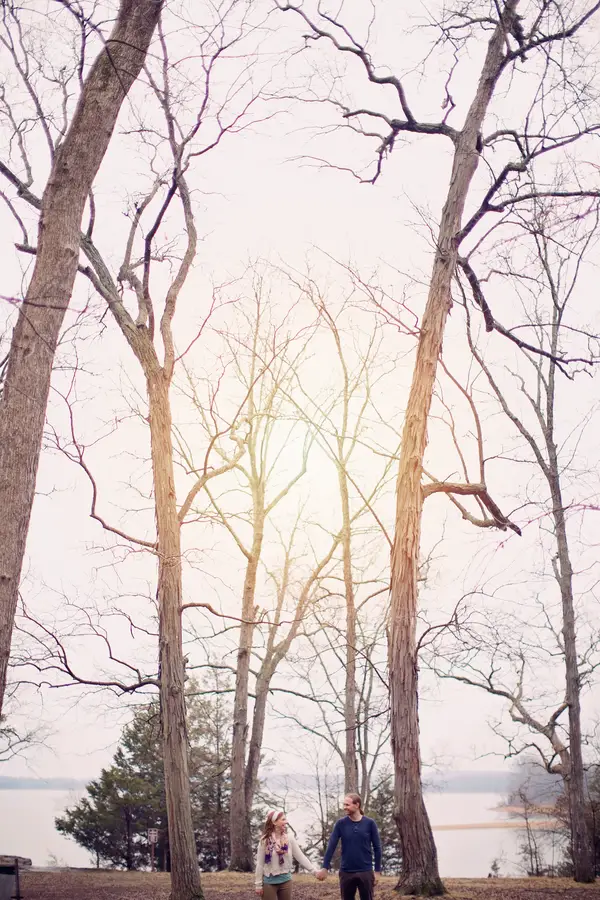 Photos:  Frozen Exposure Photography and Cinematography
Even cooler than these amazing engagement photos? The couple got a video of their engagement session from Frozen Exposure since they also do cinematography! The video is just adorable and shows how happy Abby & Leo were together while taking their engagement photos. Video catches those sweet and unique moments in a way photos can't!

Abby and Leo from frozen exposure photography + vi on Vimeo.
Adding a video to your engagement session seems like a great idea after watching that video, right? Too cute!
If you'd like more Tennessee & Mid-South engagement photo ideas, browse more real engagements!