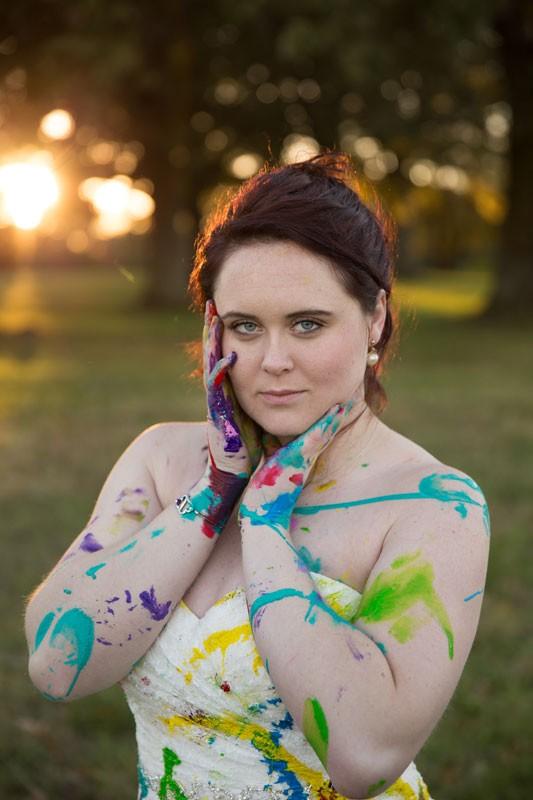 Photos: Elizabeth Hoard Photography
Shelby Swink's rainbow colored gown is a lesson in making the best of any situation.
The week of her planned wedding her ex-fiance called off the wedding during the last minute preparations. Everything had already been paid for including the venue, catering, photography, and dress. She was left with the unfortunate responsibility to figure out what to do with everything.
After learning the news, Elizabeth Hoard, Owner of Elizabeth Hoard Photography sent her a facebook message asking, "I don't know if this is something you would even consider doing or if you even be comfortable doing but what about a trash the dress?" Elizabeth was free on Saturday to do the trash the dress shoot so she suggested something a little different, "Would you like to do it on your wedding day? I think that would be amazing."
Shelby balked at first not wanting to ruin the expensive dress. But then she realized she didn't want to spend the day mourning.
As she said, "I don't want to just spend my would-be wedding day sitting at home alone eating ice cream and watching Netflix. I would rather be doing something fun with friends and family which is what we did."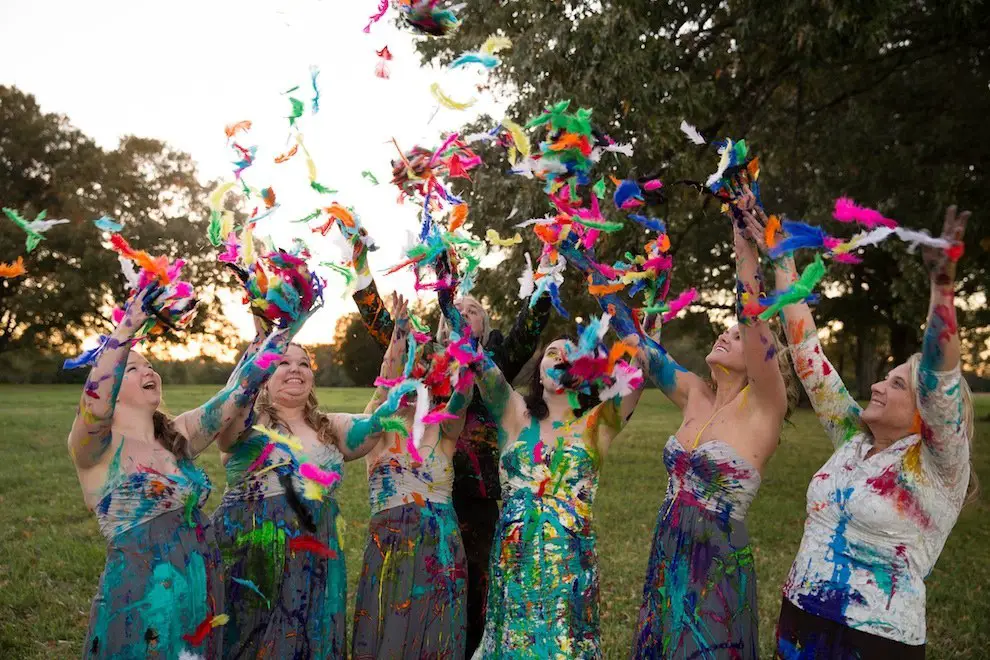 Along with her entire bridal party and family, the group dressed in their wedding day outfits and trashed it all with paint, feathers, and glitter.
Shelby recalls the experience saying, "My friend Carolyn didn't even wait for Lizz to say 'go;' she just kind of threw the paint on me. And at that moment I was just like… literally everything I just let it go. I was free all the disappointment, all the hurt, I just felt it leave me."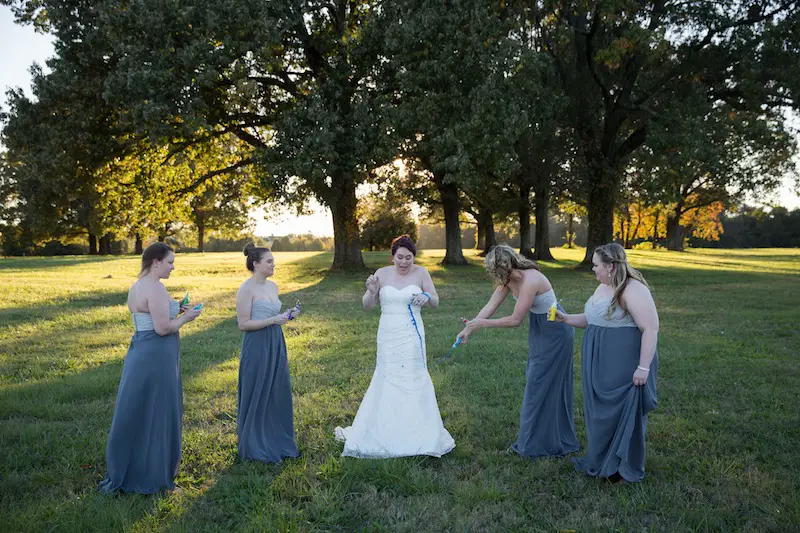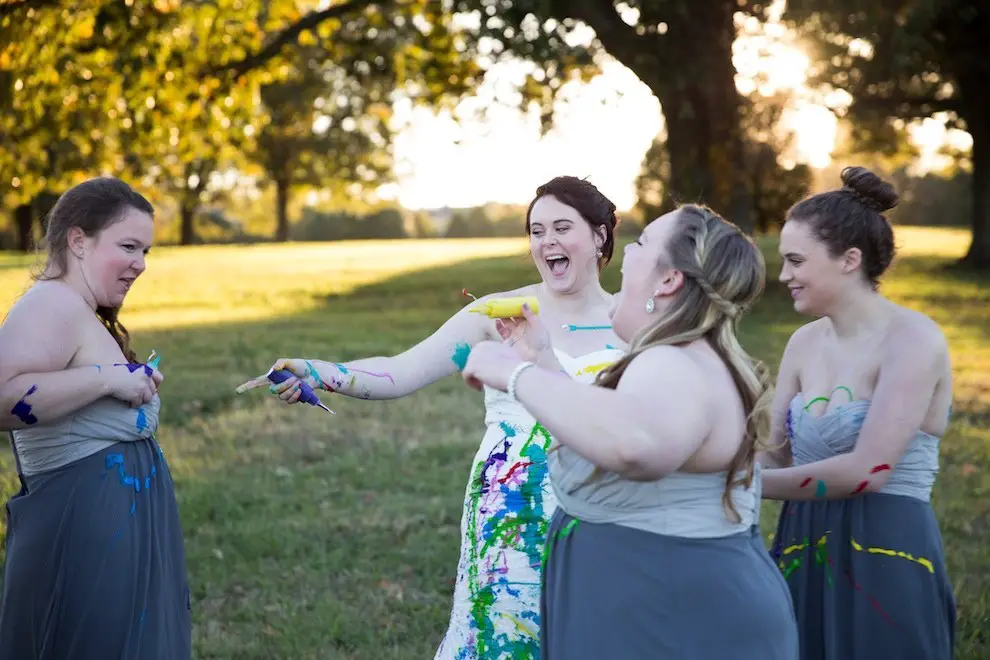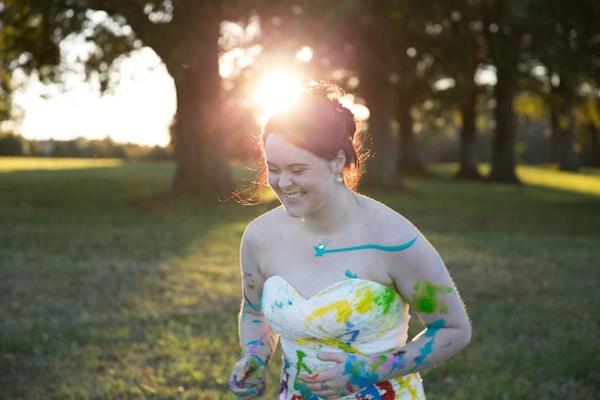 How beautiful! Shelby turned something that could have crushed most people into an experience to remember and inspire others. She is a lesson in learning to look on the bright side of a devastating situation. As she explains, "It doesn't matter what happens in life as long as you stay true to yourself and don't dwell on the negative and focus on the future you're going to get through anything."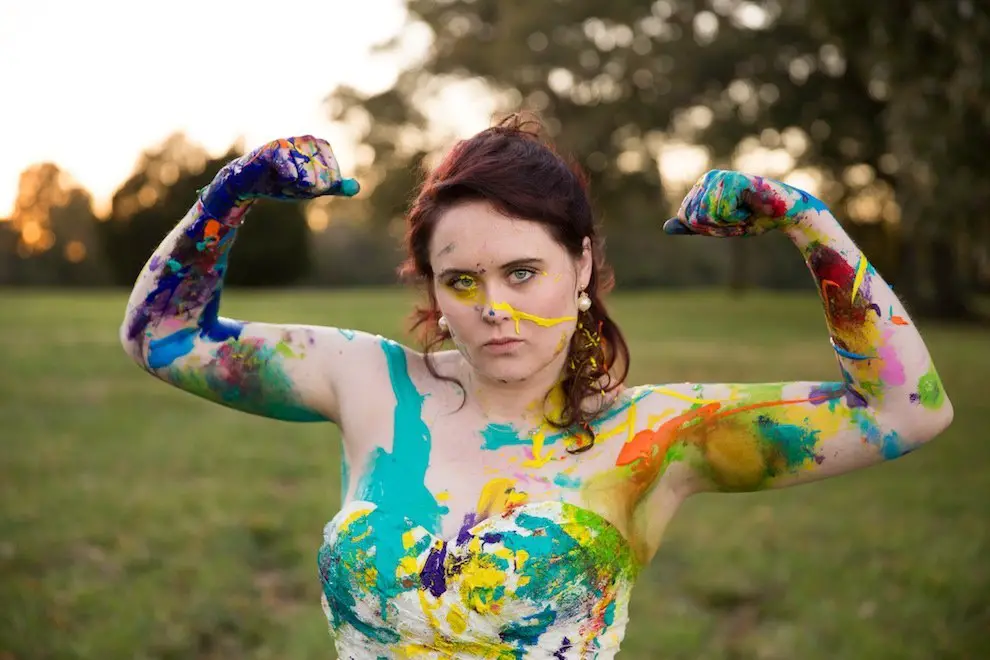 Shelby's dress will be on display at The Barefoot Bride through early next year.
You can view the Fox news story on Shelby and the dress below:
Photos: Elizabeth Hoard Photography