If you are planning on having your groomsmen wear bow ties for the wedding, or you are a wedding guest planning to wear a bow tie, you should consider purchasing a handmade bow tie from Mo's Bows, an amazing business right here in Memphis, TN.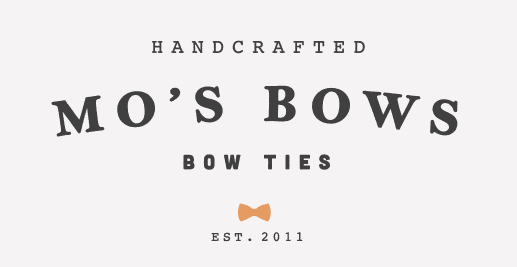 As Mo (Moziah) says: "I'm a 12 year old entrepreneur or some call me a kidpreneur. Right now I make bow ties but one day I hope to be a famous fashion designer. You will "look good and feel good" in my handmade bow ties."
Mo has garnered national attention for his business and his bow tie making skills. His bow ties have been featured in countless articles and television segments. We can see why – the handmade bow ties are quite amazing!
Some of our favorite bow ties from Mo's Bow's etsy shop:
Navy Blue and Polka Dot Print Bow Tie
Purple and White Gingham Bow Tie
Celebration Bow in White Confetti Print Bow Tie
Laugh Out Loud adjustable pre-tied Bow tie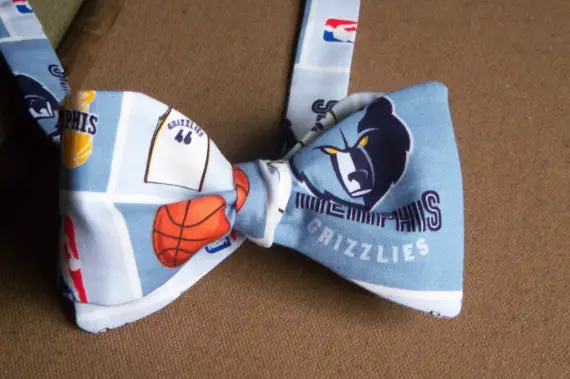 Love them all!
From Mo's Bows:
"Mo (Moziah Bridges), a 12 year old mogul in the making. His granny showed him how to make bow ties from scrap material using hand sewing and a machine. He began to make them for himself in June of 2011 when he was just 9 years old. When his bow ties drew compliments and recognition, he sensed a market that is "Mo's Bows".
Mo offers a variety of fun, cool, and unique self-tie adjustable bow ties for all occasions and all sizes (including infants). The standard Mo's Bows bow tie is adjustable with
sew-on snaps. This allows you the best of both worlds in a "tie it yourself" bow and the snap-on "on the go" bow. Custom orders are welcome. A huge selection of Mo's Bows bow ties come from his granny's vintage fabric, some that dates back more than 50 years!!
Mo totes his bow ties in an old suitcase with racks fashioned out of clothes hangers. He has started the Go Mo! Summer Camp Scholarship Fund, where 100% of proceeds from the "summer camp" bow ties are directed to sending children to the Glenview Summer Camp Program in Memphis, TN.
Mo hopes to be a famous fashion designer one day and is off to a good start. Now is the time to grab your Mo's Bows and keep an eye out for the great success to come from this kidpreneur.
Don't forget to contact Mo for your special wedding bow tie orders."
Check out more bow ties from Mo's Bows in Memphis at his Etsy Shop Mo's Bows Memphis and learn more about Moziah at www.mosbowsmemphis.com.