We're thrilled that everyone who wants to have a wedding in the Mid-South can now have a wedding here. Love is beautiful and we want to celebrate it all!
We wanted to create a list of LGBT friendly Memphis wedding vendors for all same-sex couples planning a Tennessee or Mid-South wedding. Part of planning a great wedding is finding great vendors to work with who support you and your vision for your wedding. The idea came from vendors who reached out with the idea and we hope this list can be a starting point in that process for those planning a same-sex wedding in Memphis.
We believe the majority of wedding vendors in Memphis are amazing people with the desire to love and celebrate love for all, so this list is by no means exhaustive.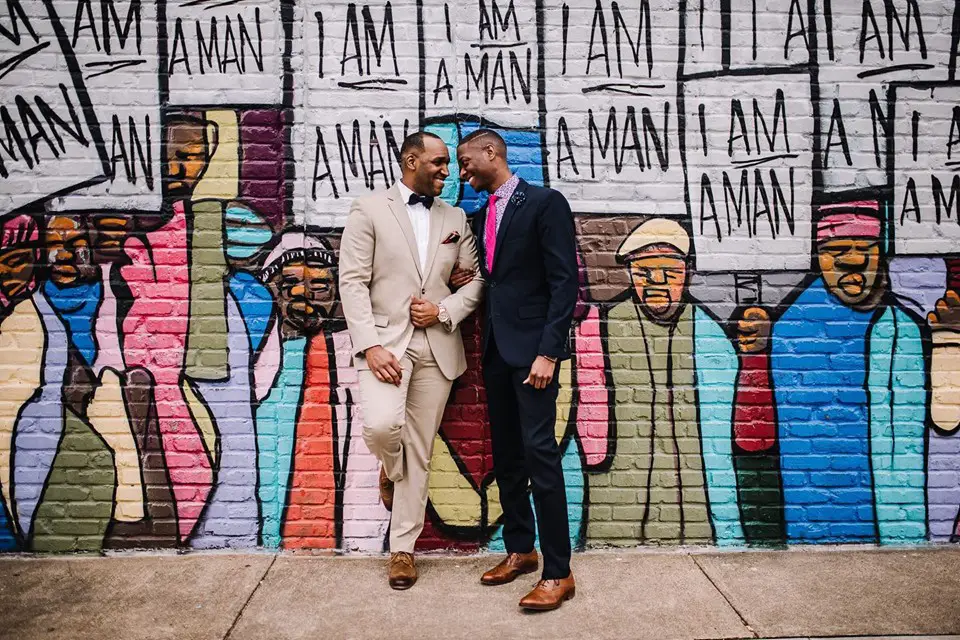 Photo: Ashley Benham Photography
Caterers
Off the Square Catering
Simply Delicious Caterings
Simply Done Catering and Cupcakes
DJs
Deep Blu Entertainment
Dingo Entertainment
Funn Entertainment
Tiger City Entertainment
Florists
Kacie Cooper Floral Design
Everbloom Designs
Lynn Doyle Flowers & Events
Honeymoons
Travel Leaders
Invitations
Shara's Paperie Studio
Makeup Artists
Kasey Acuff Makeup Artist
Photographers
Amber Rhodes-Lapoint Photography
Ashley Benham Photography
Christen Jones Photography
Crystal Brisco Photography
Danny K Photography
Jerry Borwick Photography
Kelly Ginn Photography
Kevin Barré Photography
Lyndsi Metz Photography
Philip Murphy Photography
Ramblin Rose Photography
Sara Ann Green Photography
Sarah Morris Photography
Sarah Rossi Photography
Southern Woods Photography
Steve Jones Photography
Studio Norwood Photography
Well Worn Co
Planners
Amy Miller Weddings & Events
Southern Charm Event Group
The Hardin House  
Wells Consulting
Photo Booths
Hotshots Photobooth
Phancy Photo Booth
Photo Booth Bling
The Hardin House (Photo Booth)
Rentals
Affordable Party Rentals
Propcellar (Rentals)
Venues
Annesdale Mansion
Brooks Museum
First Congregational Church
The Great Hall and Conference Center
Propcellar (Venue)
Videographers
Message in a Bottle Productions
Twenty-Two Magnolias

Photo: Ashley Benham Photography
If you are or know a LGBT friendly wedding vendor, please let us know! We'd love to add to the list. :)