Not everyone is a fan of trash the dress sessions, but we love the concept! It's a fun and different way to take more photos as a newly married couple and it's a more relaxed atmosphere for you since you don't have to worry about looking perfect or posing correctly.
This trash the dress session submitted via Two Bright Lights was just too fun not to share. It's a great option for a trash the dress if you've got access to a lake or even a pool nearby. It's a "classic" style of trashing the dress and it can be a lot of fun for the couple.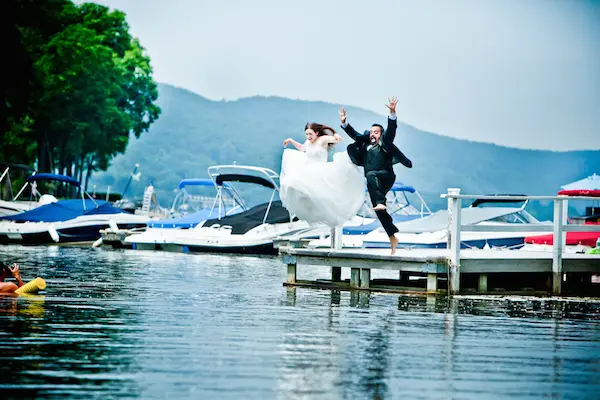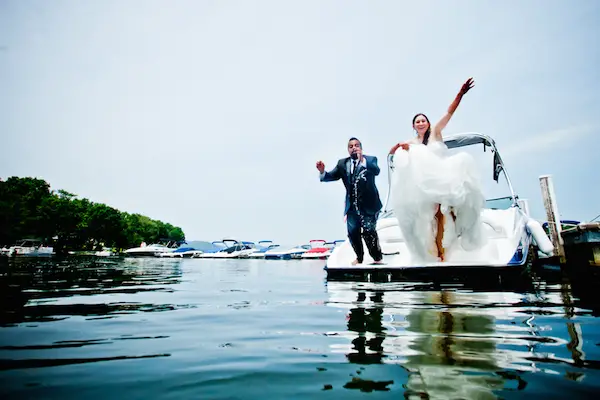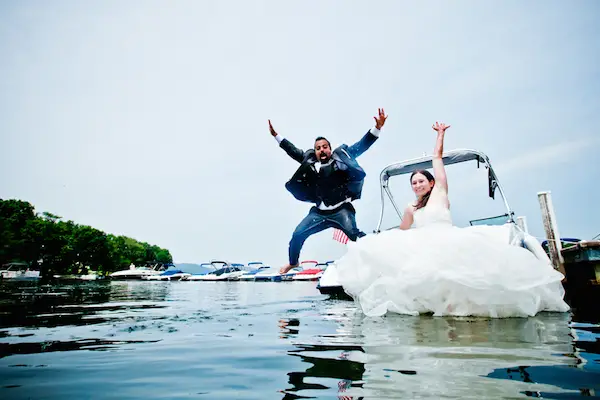 Jumping into the water with your full bridal attire on looks both cumbersome and incredibly fun! No wonder they chose a lake for their trash the dress session – they both look so happy! Having flotation devices available during the session was a fantastic idea!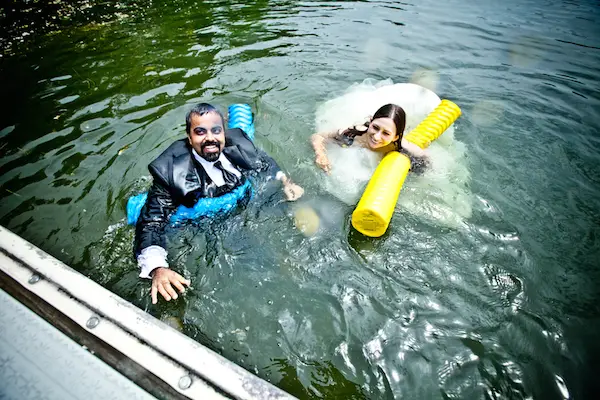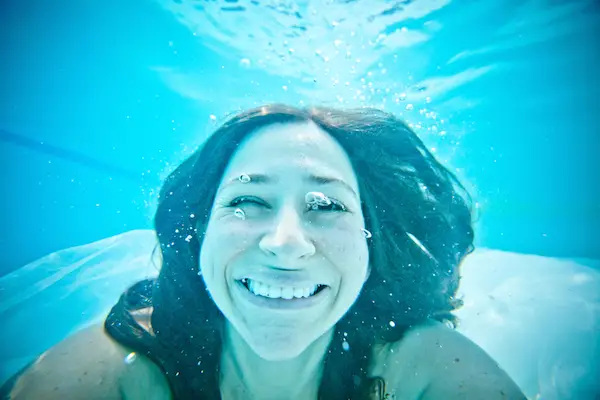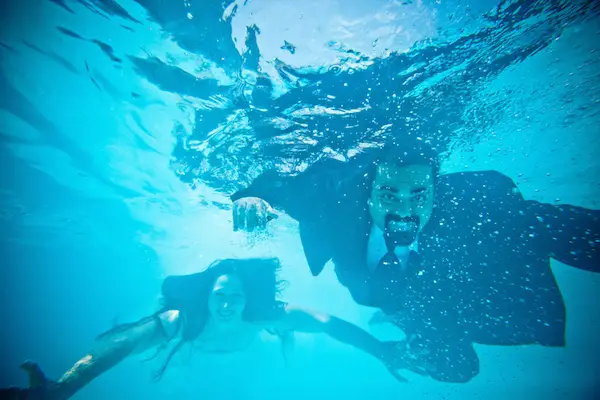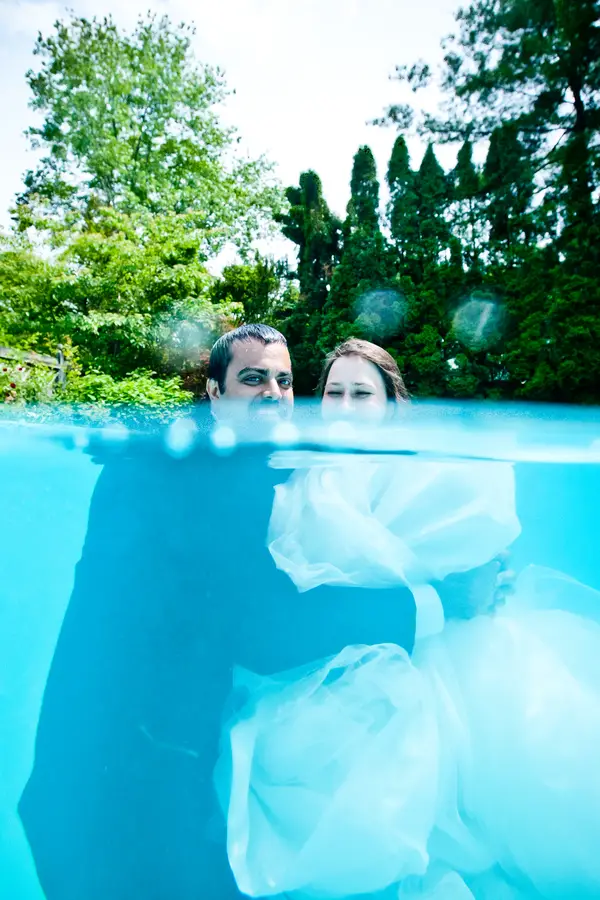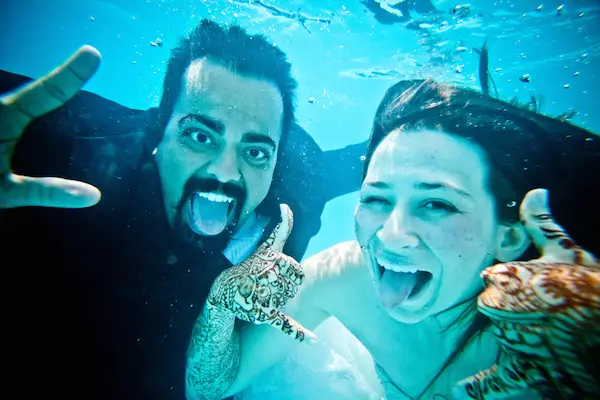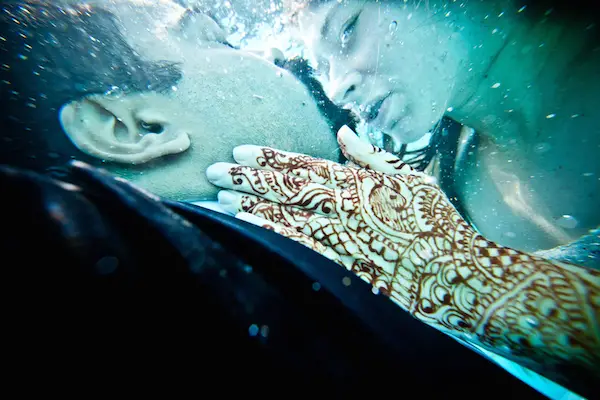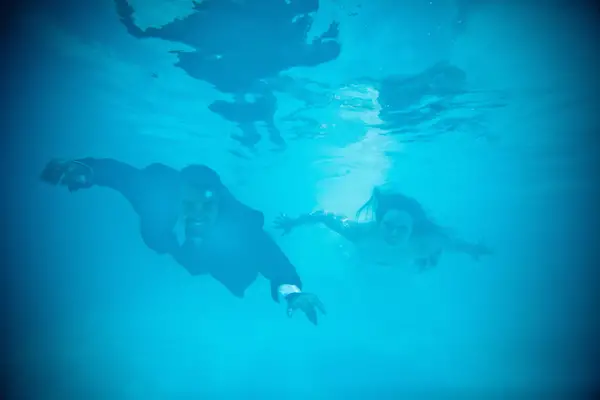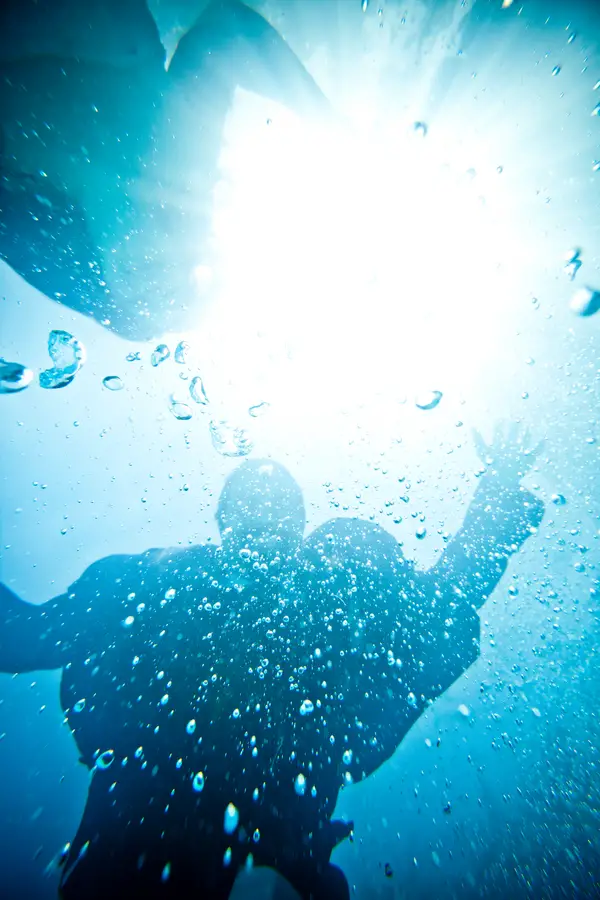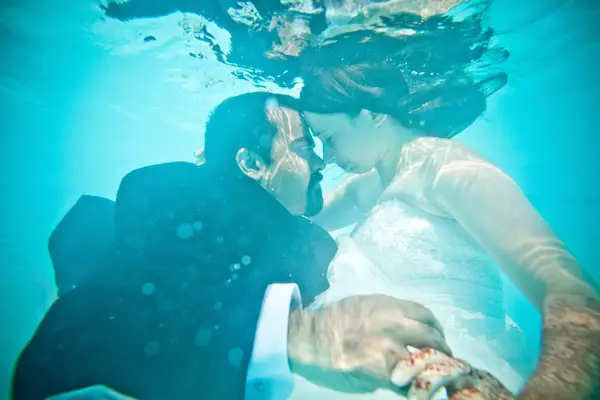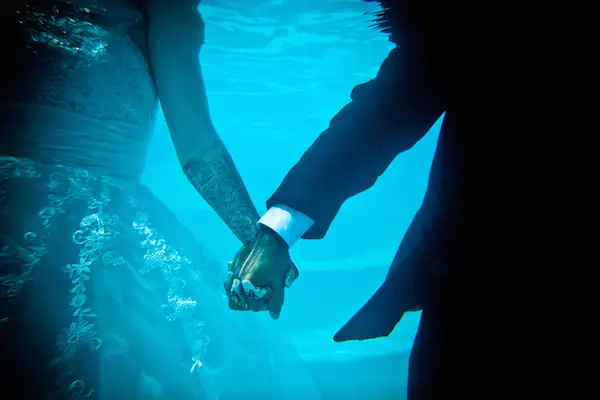 Photos: RM Digital Photography
How amazing are those underwater photos? Chirag and Kristen certainly had fun with it! Thank you to RM Digital Photography for the trash the dress session!
Underwater trash the dress sessions can create amazing photos but it's definitely something you have to be careful with when doing. A wedding dress on it's own can be very heavy so it can be like an anchor when wet! Be careful if you plan an underwater trash the dress session and definitely avoid any areas that you don't know well. If you haven't swam there before, don't try it in a wedding dress!
If you aren't a swimmer, you can try lots of other trash the dress sessions. A few ideas to get you start? Play in the mud, go paintballing, cover yourself in glitter, play with powdered paint, frolic through a field, race through the city streets, go off roading, or dance in the rain! There are lots of stunning ways to create a trash the dress after the wedding day is over.
View more trash the dress sessions and check out this infamous colorful trash the dress session!