This week is one of the most special weeks so far since I've been blogging about weddings: I'm engaged!
Yep, this week, I got engaged to the man of my dreams!
It's super exciting to now be planning a wedding along with writing about weddings. I've loved weddings since the very first one I went to many years ago.
I love weddings not only for the beautiful things we adorn them with, but for the meaningful expression of love and commitment. Weddings might seem frivolous at times but the true meaning and purpose of a wedding is such a beautiful thing.
The happiness that radiates from couples on their wedding day is truly special and the gathering of a community to support that is such a blessing.
My Favorite Engagement Posts
In honor of my own engagement, here are some of my favorite engagement related posts on Mid-South Bride:
This Week On Mid-South Bride
If you missed anything on the blog this week, catch up here: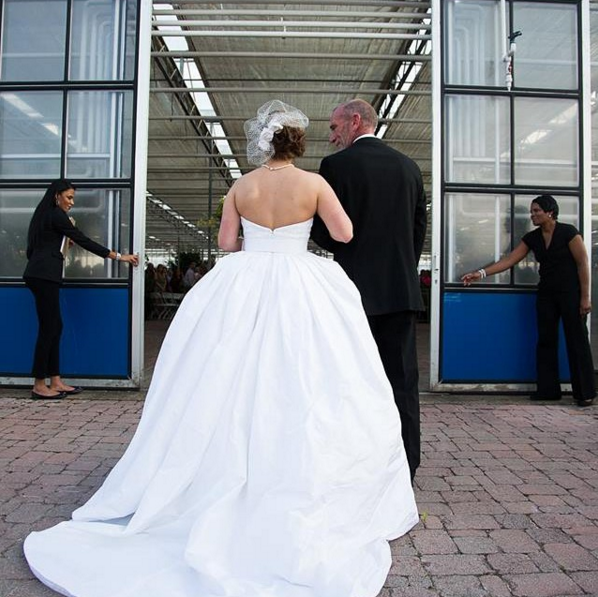 Why You Should Consider Hiring A Day-Of Wedding Planner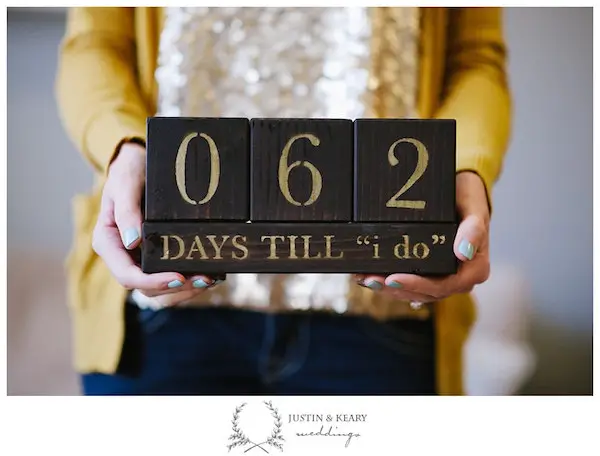 Wedding Countdowns for Newly Engaged Couples
Mid-South Bride on Social Media
The top three posts we shared on Instagram this week were:
Sparkle! Flowers! Cake! We hope all are in your future for 2016.
Photo: @julietyoungphoto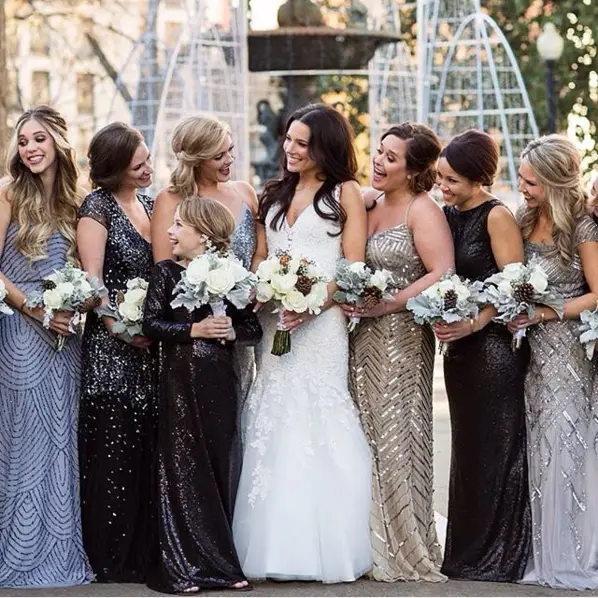 Loving this unique mismatched bridesmaid crew with sparkly long dresses at @garnersimpson's wedding. Perfect way to incorporate sparkle and interest in the bridal party!
Photo: @katienorrid a#midsouthbridevendor
Makeup: @aboutface_87
Hair: @bnfoster12 & @jenabruback
The back of this dress is STUNNING. Gorgeous styled shoot from a great team included our listed wedding planner @southernsparkleweddings.
Photo: @kelseyhawkinsphotography
You can see Southern Sparkle Weddings here along with some of their work:
It was the week of the sparkle!
Wedding Vendor of the Week
If you are looking for a Memphis wedding vendor for your wedding, we highly recommend you check out our Memphis wedding vendors!
Hopefully one of these wedding vendors is the right one to help make your wedding dreams a reality!
You can see more of our specific wedding vendor lists here: