He's popped the question and you've said yes! Now you have the ring, you'll need somewhere safe to keep it when you are not wearing it.
Today we're sharing our favorite engagement ring boxes along with some unique wedding ring box ideas. Whether you go simple or creative, these ring box ideas are sure to inspire you! We've shared options from our favorite sites like Etsy which includes affiliate links.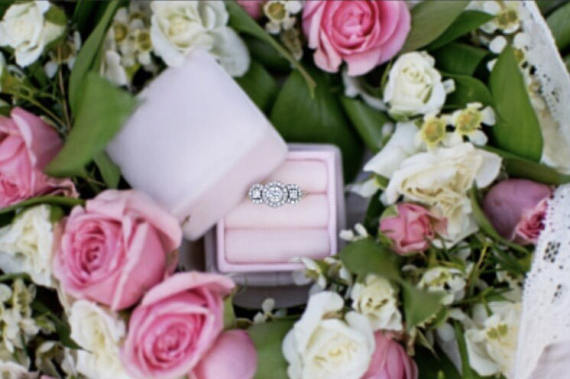 Velvet Ring Box in Blush For Heirloom Rings by The Family Joolz
The lush handmade ring boxes are offered in three styles and with the option for two ring slots. Teh design evokes a vintage feel with lush velvet and soft, heavy matching grosgrain ribbon, perfect for your ring from proposal to photos.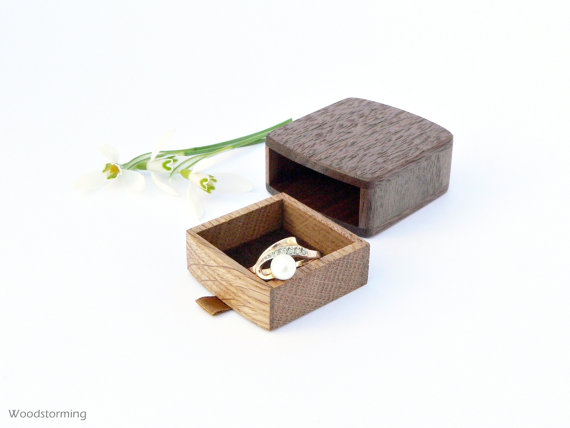 Slim Wood Ring Box by Woodstorming
Unlike many wood ring boxes, this slim ring box opens from the side to store your precious engagement ring or wedding ring. It's small enough to keep anywhere, from a bedside drawer to your pocket. The box is made of  walnut and oak wood and lined with brown felt for a natural look and feel.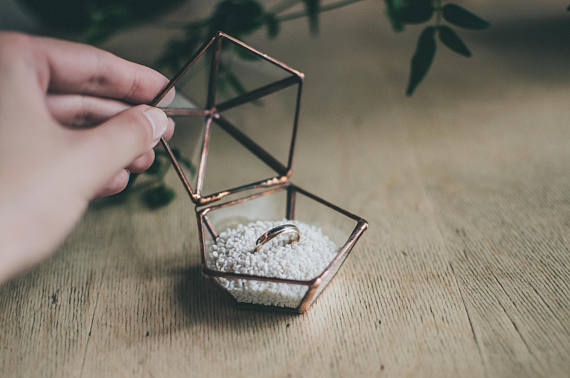 Glass Geometric Engagement Ring Box by Leosklo
Gorgeous and unique, this geometric glass engagement ring box is perfect for keeping your ring safe. This handcrafted ring box comes in multiple terrarium finishing colors, but we love the copper option shown above.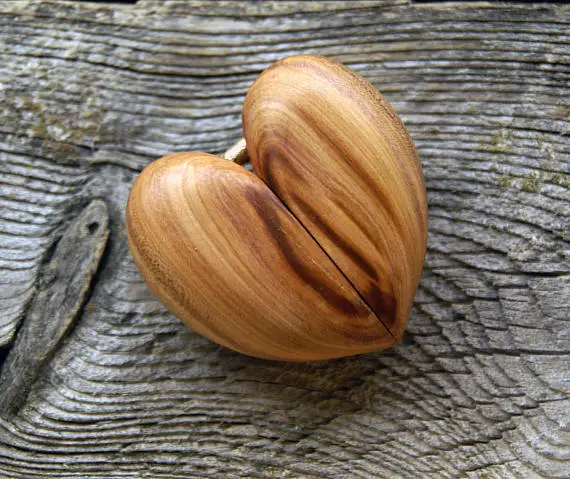 Heart Shaped Wood Ring Box by Wood Things Store
This wood ring box puts a twist on the classic heart shape with the parts opening and closing in the middle thanks to embedded magnets. Made from cherry wood this handmade wood engagement ring box is a beautiful option.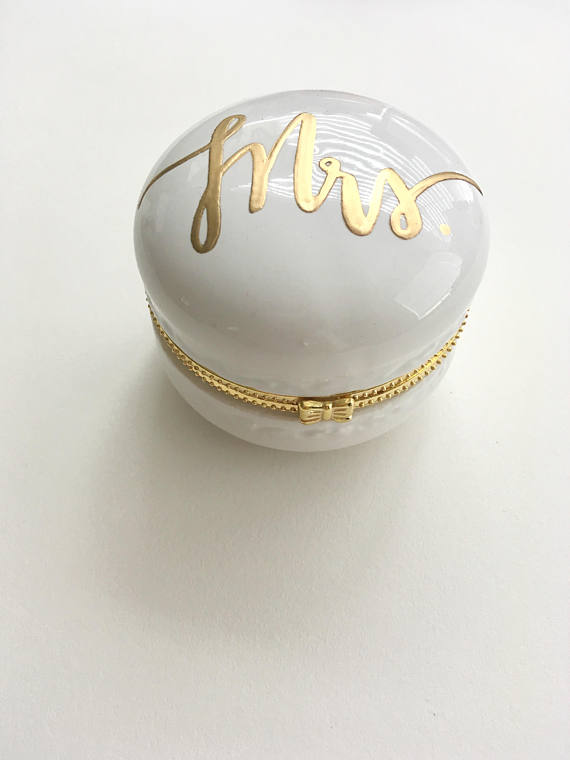 Mrs. Macaron Ring Box by VelvetCrownDesign
This cute little macaron ring box is impossible not to love with it's dainty features. Available in three hand painted colors, the "Mrs." inscribed on the top of the macaron ring box reminds you of the promise your ring holds.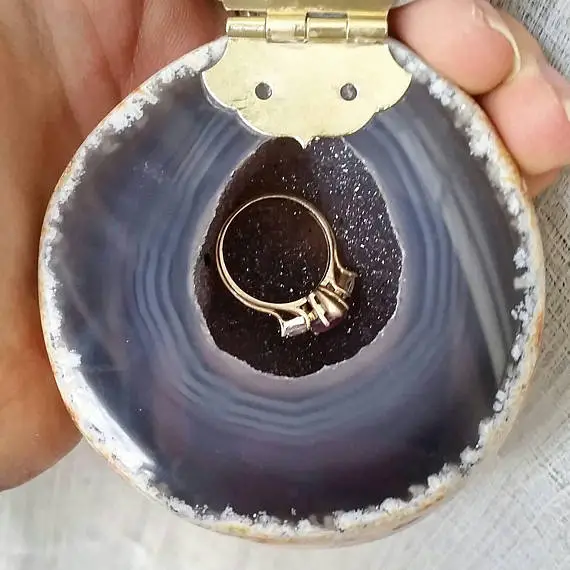 Geode Engagement Ring Box by Naked Gem Studios
If you are looking for a unique wedding ring box option, this geode ring box might be the right choice! The geode box features a natural brazilian geode adorned with a brass hinge and an aquamarine crystal latch. Each one is a bit unique due to the natural variations in the geode which makes yours a one of a kind ring box!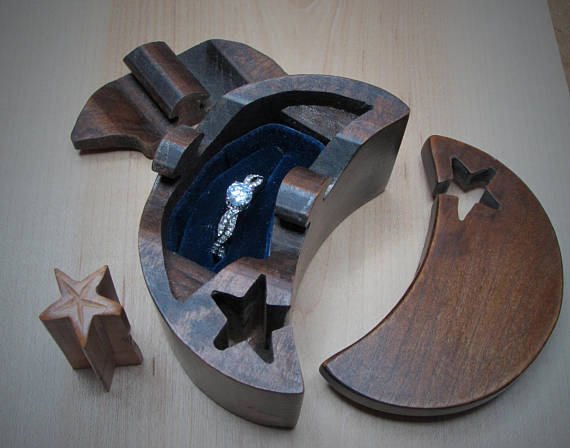 Moon Puzzle Ring Box by The Crafty Vision
Promise your love the moon and stars with this unique puzzle ring box from The Crafty Vision. It's hand carved from cherry hardwood and sealed with Danish oil and multiple coats of wax with a lush deep blue velvet interior.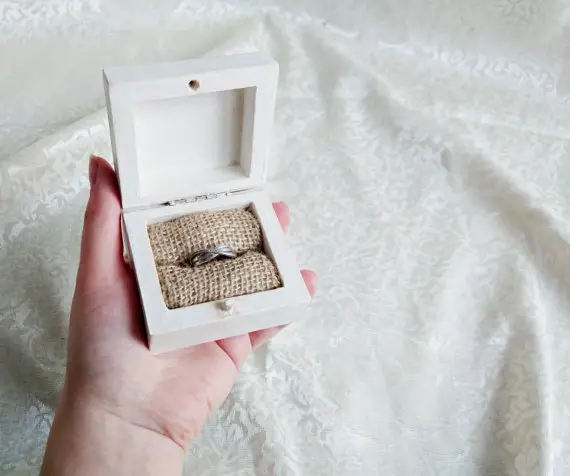 White Rustic Engagement Ring Box by MKedraWedding
For something simple and rustic you may want to consider a box similar to this white rustic engagement ring box. This simple wooden box is stained, patinated, and finished with a varnish along with rustic burlap inside to keep your ring snug.
These are just a few different options for unique engagement ring boxes. Whether you choose something different and special or simply use the box your ring came in, you will want to keep your ring safe when you aren't wearing it.