In today's DIY video, we're showing you how to make an easy bouquet out of tissue paper flowers with stems.
In the video we walk you through the process of creating these flowers with stems and how to pull them together to create a bouquet.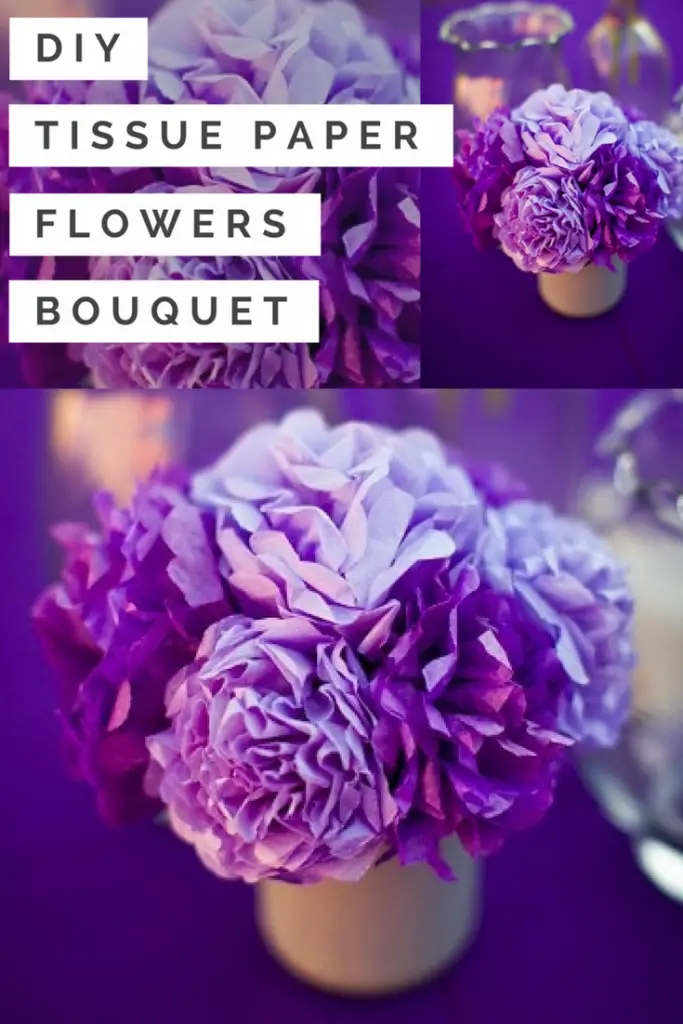 Tissue Paper Flower Bouquet Supplies (affiliate links):
The video shows how to make paper flowers step by step. It's really easy, promise!
Tissue Paper Flower Bouquet Instructions
If you need written instructions, keep reading:
Cut rectangular squares of tissue paper 4″x8″ or depending on your desired size flower
Fold the tissue paper accordion style all the way down
Gather up the paper and place the pipe cleaner "stem" halfway
Bend the pipe cleaner around the paper and twist
Keep twisting the pipe cleaner all the way down
Make multiple flowers complete with stems
Twist together the stems all the way down to form one large bundle
Wrap the stems together in fabric or with lace or desired textile, optional
So easy!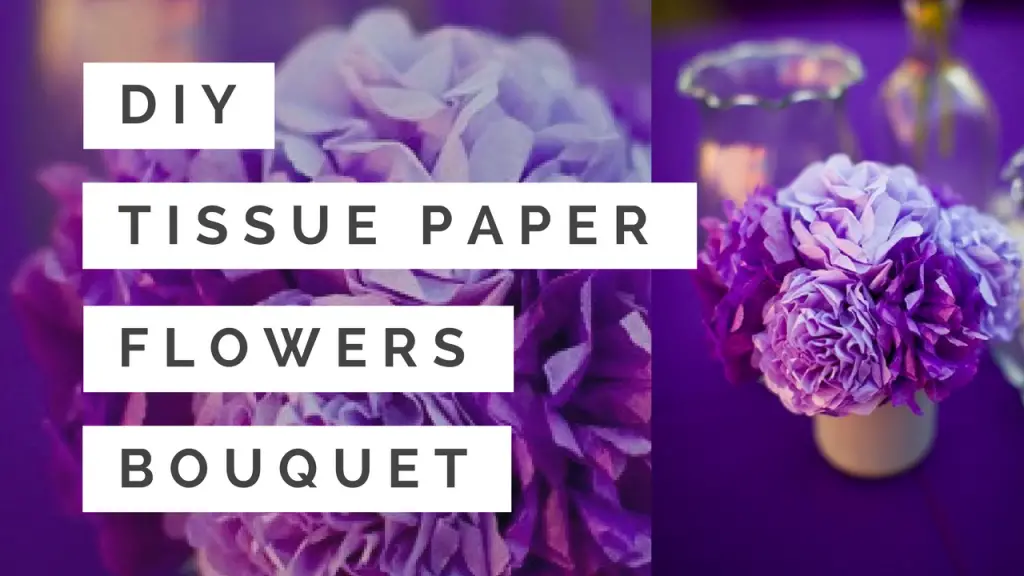 Visit our YouTube channel to view more wedding related videos and easy DIY tutorials.