We pay close attention to the Pantone Color of the Year announcements each year. We love hearing what they have chosen because it inevitable will influence wedding trends and designs for the coming year like it did in 2014 when it was Radiant Orchid and in 2015 when the color was Marsala.
This year Pantone chose to do something a little different – they picked two colors!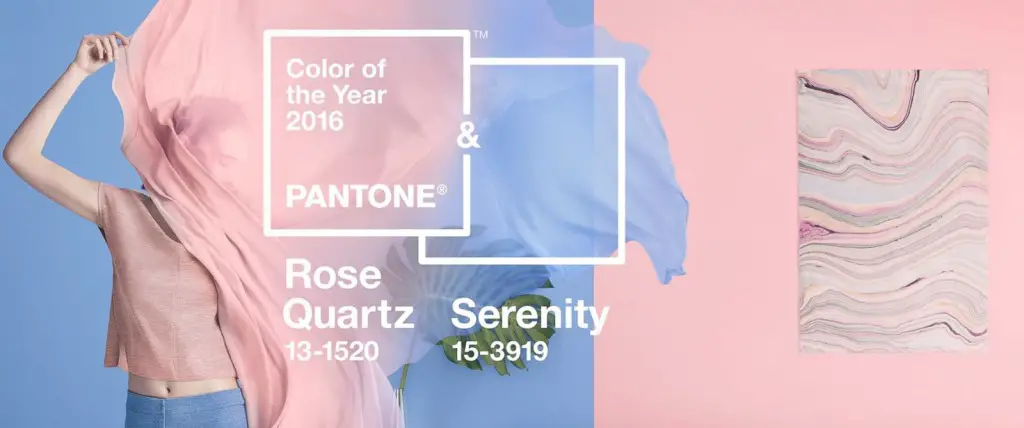 Pantone's color of the year for 2016 is Rose Quartz and Serenity.
Here's an up close of the Pantone color Rose Quartz.
And here is the second color of the year, Serenity.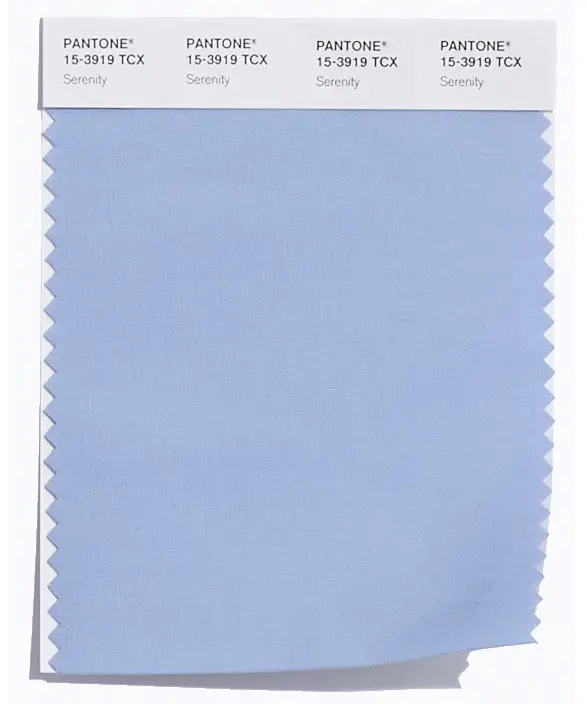 The first reactions by menu were shock over the two colors and the fact that the colors were very reminiscent of a baby shower with the light pink and light blue.
Pantone's team of color experts explained the color of the year choices in a statement: "Weightless and airy, like the expanse of the blue sky above us, Serenity comforts with a calming effect, bringing feelings of respite and relaxation even in turbulent times. Rose Quartz is a persuasive yet gentle tone that conveys compassion and a sense of composure." 
For weddings I'm loving these softer pastels! The gentle rose tone and tranquil blue are balanced and soothing unlike many of the vibrant and bold colors of past years.
Here are a few gorgeous examples of how these colors could be used in weddings, especially those lovely and sweet spring weddings!

Photo: Mirelle Carmichael Photography, Flowers: Commerce Flowers, Via: Style Me Pretty

Photo: Erin McGinn, Styling & Recipe: Abby Capalbo, Via: Style Me Pretty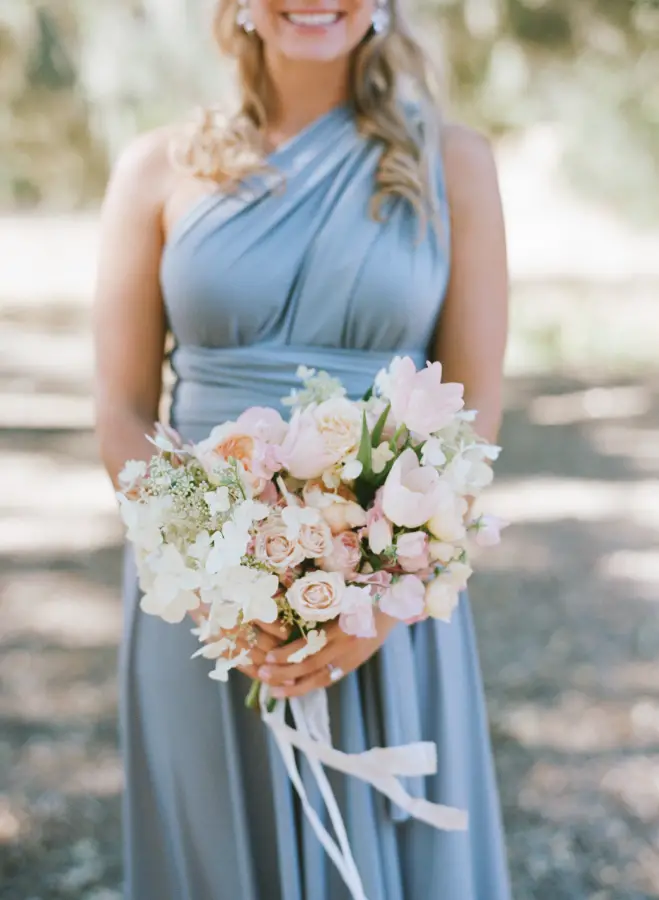 Sylvie Gil Photography,  Bridesmaids' Dresses: Two Birds, Via: Style Me Pretty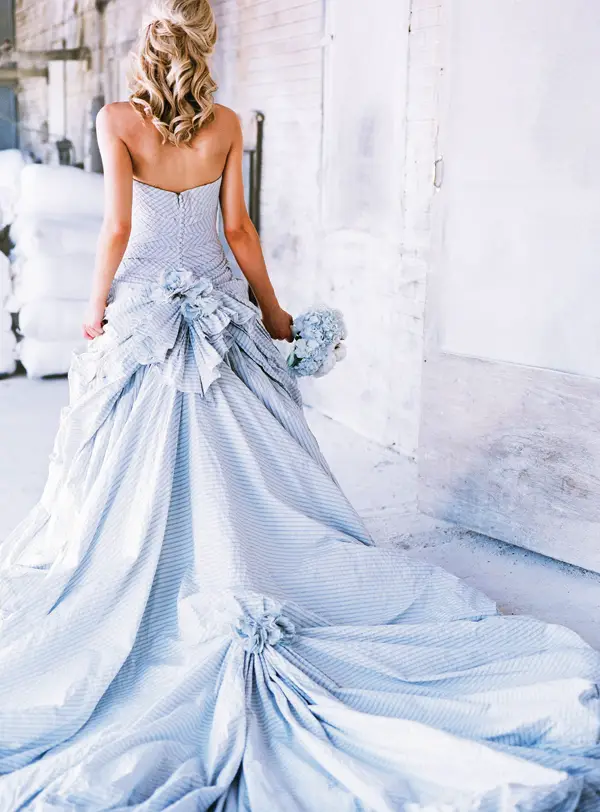 Photography: Joey + Jessica of Veil and Bow, Pale blue stripe wedding gown:"Libertine" by Ian Stuart, Via: Southern Weddings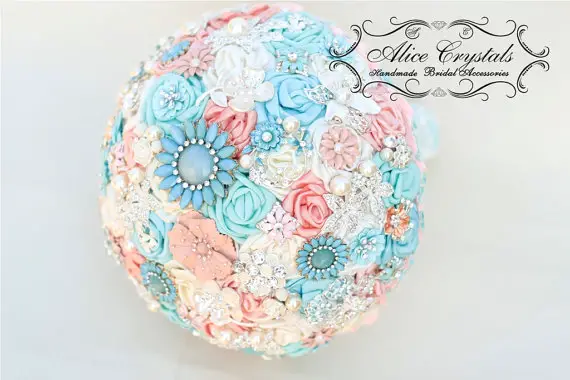 Rose Quartz Light Pink and Serenity Light Blue Brooch Bouquet: Alice Crystals on Etsy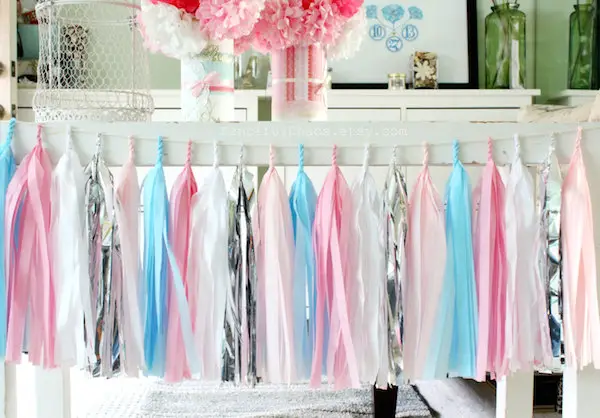 Light Pink and Light Blue Tissue Paper Garland: Fanciful Chaos on Etsy
Those are just a few quick ideas to use the light pink Rose Quartz and light blue Serenity colors from Pantone in your wedding planning. The possibilities are as endless as your creativity!