Congratulations on your engagement!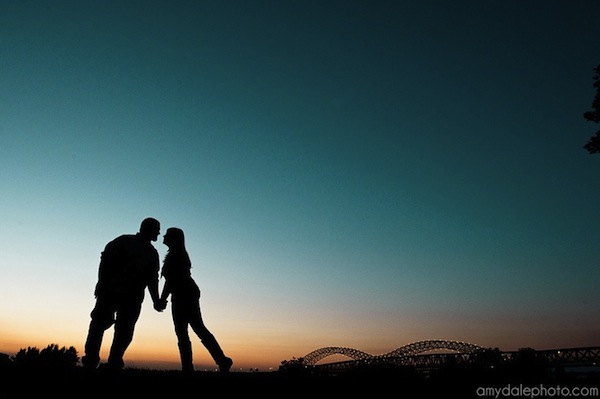 Photo: Amy Dale Photography
Many couples get engaged over the holidays. It's a wonderfully exciting time!
It's also time to start planning your Memphis wedding. We will be adding more resources and articles to help you plan your wedding in Memphis.
Today we want to share an outline of things you need to start working on. Since it's the early stages of planning you don't need to have everything figured out yet. These are just the basics to get you started:
Enjoy your engagement! Make sure you savor just being engaged for a few days or weeks.
Create a wedding to do list. This can be on paper or online. The key is to get organize early.
Find a wedding planner. If you are going to hire a wedding planner you want to find the right one early so research and meet with several before making the final decision.
Plan your engagement party. This is the first of all the events you will throw, so plan it as soon as you can.
Create a place for inspiration. Use Pinterest or a blog to store wedding ideas online.
Decide on your wedding budget. Most wedding planning decision are influenced by budget so this is one of the first things you need to decide on as a couple. Decide what you can afford and what you want to spend.
Discuss wedding spending. Have a discussion as a couple on who will pay for what and how much you want to spend on certain elements. Want a fancy venue or a top notch photographer? Decide early.
Choose your wedding date. Before you can book any vendors you have to set a date. Choose early so you can get the best venues and photographers before they are booked.
Find local bridal shows. Research Memphis bridal shows you can attend and book tickets for upcoming wedding shows. You'll be able to meet and talk to lots of vendors all at once, making planning easier!
That's enough to get you started in the first few weeks of your engagement. You'll discuss some important foundations for wedding planning and kick things off by choosing a date and a planner.
The most important thing to enjoy during this time is your fiance! Engagement doesn't last forever so make sure you savor it!