Several local Memphis wedding vendors have come together to plan a stellar charity event for April called the Wedding Dress Ball. Have you heard about it yet?
Not sure what this event is? Today we're here to share the details about the Wedding Dress Ball and why you should attend! Keep reading to learn all about this amazing event happening April 18 in Memphis.
Wedding Dress Ball Details:
When: Saturday, April 18, 7 p.m. – 10 p.m.
Where: Propcellar Warehouse, 2585 Summer Avenue, Memphis, TN 38112
Tickets: Visit www.weddingdressball.org for tickets.
What is the Wedding Dress Ball?
This event is a fun, festive party where guest have the chance to wear their wedding dress again. It's a celebration of romance, timeless fashion and happily ever after. There will be dancing, cocktails, mad lib vow renewals, calligraphy tattoos and more. Bring your partner and friends to enjoy the celebration!
Net proceeds of the event will be donated to the 2015 charity partner, the St. Mary's Soup Kitchen.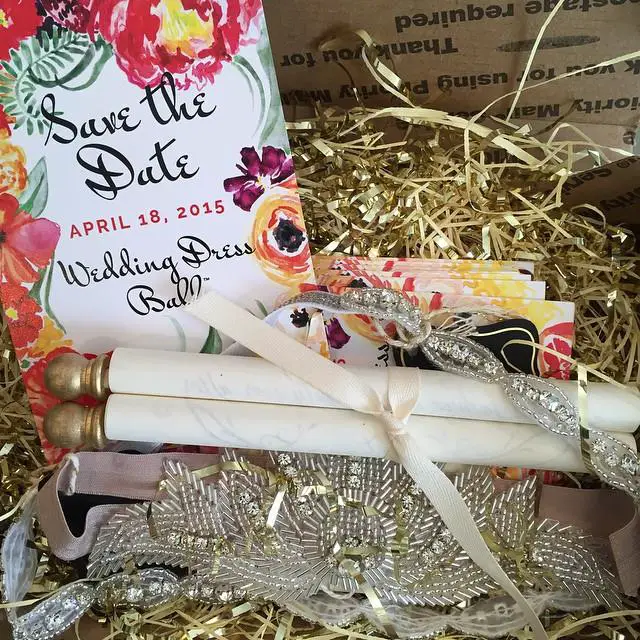 Photo: Wed Memphis
Who is the Wedding Dress Ball for? 
Really it's for anyone! Recent brides, married couples, wedding industry professionals, ladies who want to get dressed up to the nines! Anyone who wants to have fun and support a good cause.
It is a great chance for you to wear those wedding dresses and tuxes again along with crazy styling you didn't try on your big day.
Who is behind the Wedding Dress Ball?
The event is being put together by several local wedding planning professionals. Over Easy Events is planning the event, Propcellar Vintage Rentals is hosting, and Maggie Louise Bridal Boutique is sponsoring. Other help is coming from great vendors like Everbloom Designs, CFY Catering, Baltic Studios Calligraphy, and more. You'll get to see a lot of stellar work from these professionals.

What if you don't have a wedding dress or aren't married?
This was my first question, but luckily the Wedding Dress Ball team answered it on their website. They've teamed up with Maggie Louise Bridal Boutique to provide new dresses, accessories, and other frills. You can also simply wear a dress you never thought you'd wear again like a bridesmaid dress or gala ball gown.
How much does the Wedding Dress Ball cost?
Tickets are $75 per person in advance but the price is going up in March to $100. Get your tickets now because space is limited.
To learn more about this event and purchase your ticket, please visit www.weddingdressball.org or Wedding Dress Ball on Facebook.
Artwork used by Molly Van Roekel.