April is a big month as the start of "wedding season". Future brides are busy planning or finishing up their planning. Everyone is attending weddings on the weekend for the next few months. And now several wedding events are happening this month in Memphis!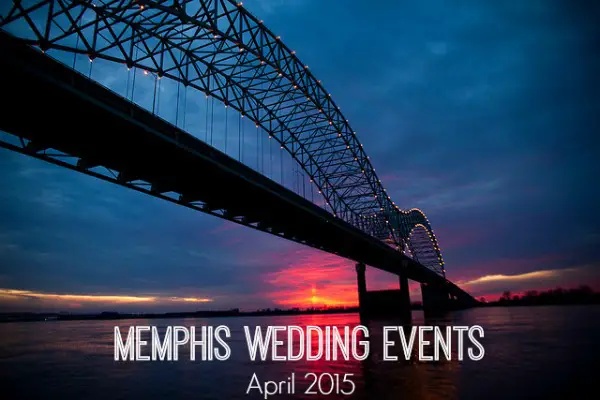 Photo: Thomas Hawk
Here's what is going on this month:
Wedding Swap & Pop Up Shoppe 
Sunday, April 12, 1 p.m. to 5 p.m. at Propcellar Warehouse
This new event is an exciting way to get some excellent items for your wedding from local vendors and former brides. The pop up shop will feature local wedding vendors and former brides selling wedding related items from decor to DIY and more. If you're still looking for a few unique items then this might be the event to attend. – Learn more.

Wedding Dress Ball
Saturday, April 18, 7 p.m. to 10 p.m. at Propcellar Warehouse
This new charity wedding event is a fun, festive party where guest have the chance to wear their wedding dress again. It's a celebration of romance, timeless fashion and happily ever after. There will be dancing, cocktails, mad lib vow renewals, calligraphy tattoos and more. Bring your partner and friends to enjoy the celebration and raise money for the St. Mary's Soup Kitchen. – Learn more.
Collierville Bridal Show
Sunday, April 19, 1 p.m. to 4 p.m. at Town Square Collierville
The Collierville Bridal Show is for brides ready to say I Do! Hosted in the historic town square in Collierville, this bridal show is in it's fourth year. There will be a variety of wedding vendors and door prizes will be given away to brides every half hour. – Learn more.
Spring Mid-South Wedding Show & Bridal School
Sunday, April 26, 1 p.m. to 5 p.m. at Whispering Woods Conference Center
Hosted by Mid-South Wedding Shows this wedding show happens several times a year held a the Whispering Woods Conference Center in Southeast Memphis. You can often register and get free tickets as a bride and can expect freebies and the chance to meet several local wedding vendors. – Learn more.
Hopefully we will see you at some of these events! If you plan on attending some of the events, brush up on how to get the most out of bridal shows before you hit the road!
The Barefoot Bride Open House
Thursday, February 5, 5 p.m to 7 p.m.
Memphis wedding dress shop The Barefoot Bride will open shop in the evening so you can meet and greet the gals from The Barefoot Bride and other Mid-South wedding pros. You can schedule appointments, enjoy some bubbly, and eat delicious bits from Simply Delicious Catering while mingling with wedding pros. – Learn more.