Until last weekend, I had only been involved in weddings as a participant – bridal party, guest, etc. But I've finally I crossed over to the other side working my first wedding with a local vendor.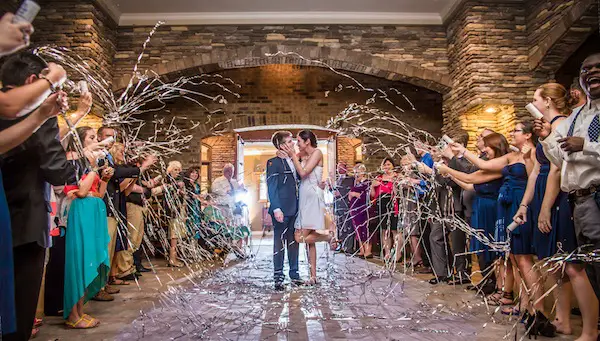 Here is a bit of what I learned:
Weddings are fun for most people.
I was nervous before heading to my first wedding gig but a friend reminded me to calm down because "Weddings are fun!".
He was right – the experience was fun and it instantly made me want to work more weddings.
Wedding photography is very important.
I was working with the main wedding photographer and it gave me a renewed sense of how important – and difficult – wedding photography can be.
There are so many variables and things that can go wrong, which is why it is important to choose an experienced wedding photographer who can role with the punches.
Keeping the bride calm is everyone's job.
Everyone at the wedding works together to keep the bride calm and happy.
Though it wasn't my job I ended up giving her a bobby pin, solving small crises, and directing people away from her to keep her happy.
Everyone else (including the wedding planner) did similar work because we all were working to give her (and the groom) and great experience. It's important to ask the right questions when hiring a wedding planner because this is a huge job sometimes.
The wedding industry is awesome.
When I starting this Memphis wedding blog I wasn't sure if I really even liked the wedding industry – it does have some shady characters after all!
But this wedding reminded me that wedding vendors in Memphis are almost all amazing and really work hard to help brides, grooms, and everyone else have an amazing wedding experience. I definitely want to be part of that.
Want to learn about more local wedding vendors? Check out these useful lists:
I'm sure I will learn a lot more lessons as I continue to work weddings in various positions while learning more about the wedding industry.
I'll share those lessons as I grow and learn and find out more ways to help y'all future brides plan your Mid-South weddings!