Kacie Cooper Floral Design is a Memphis florist that specializes in affordable wedding flowers with personalized design.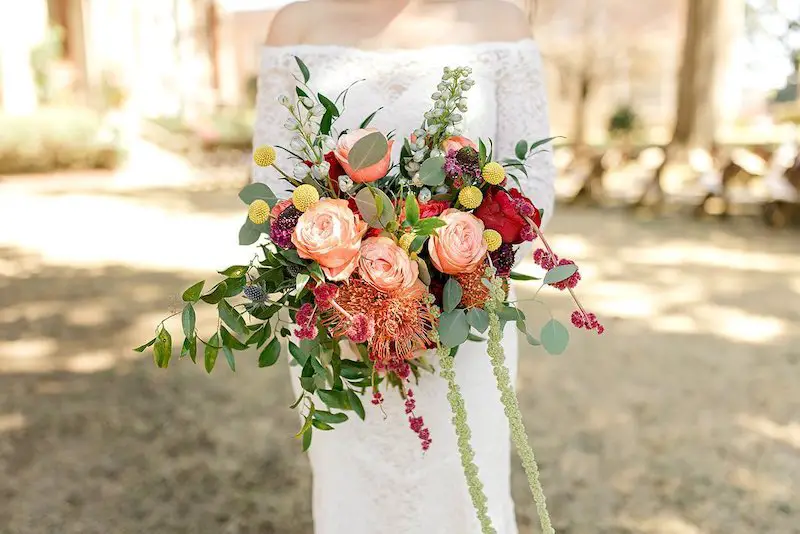 About Kacie Cooper Floral Design
Kacie Cooper is a floral designer based out of Memphis. She has 20 years of experience as a florist with hundreds of weddings in her portfolio.
Kacie focuses on giving each event her full attention with personalized floral design while keeping flowers affordable for couples.
Wedding Services From Kacie Cooper
Kacie Cooper is a florist but what other wedding services does she offer?
Here are the services offered by Kacie Cooper Floral Design:
Full service wedding florals
Event florals
Decor rentals
Event coordination
Wedding planning
Want to learn more and get a quote? Just contact Kacie for detailed attention.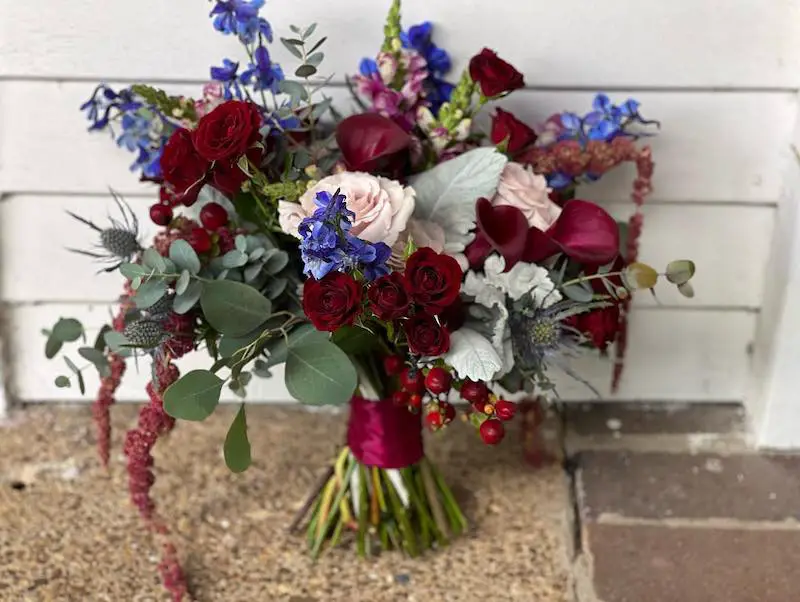 Kacie Cooper Floral Design Reviews
Here are a few reviews of Kacie Cooper Floral Design from around the web:
Bride Reviews:
Claire: "Kacie did the florals for our wedding and holy crap did she make my floral dreams come true. She made the most beautiful bouquets for me and my girls. She is truly talented!"
Stacey: "Kacie was so easy to work with! I gave her a few preferences and she created lovely bouquets for my small morning wedding. I enjoyed everything about it including her reasonable rates!"
Katie: "When I got engaged I had no idea where to start for flowers and had some friends recommend Kacie. I'm so glad they did! She knocked it out of the park for our wedding even though I gave her little to work on. So many people complimented the centerpieces. And she was so easy to work with and affordable! She has a large amount of decorations she'll arrange for you to use and it was so great not to have to purchase a bunch of stuff I'd only use for one day. I also decided pretty late in the game to hire Ashely for wedding coordination service and I'm so glad I did. It was so nice to know someone was handling all the little details of the day, and they went above and beyond to make sure everything went perfectly, despite the crazy day during the marathon I ended up planning. Cannot recommend them enough!"
Vendor Reviews:
Emma: "We have literally worked with Kacie and her team more times than I can count! As a wedding planner in the Memphis area, it is important to me to find vendor partners who can create what a client wants, but also can show her talent and style when given the opportunity to be creative! I love this about Kacie! She is a true talent, a great communicator, and a fantastic team member to have on your side on a wedding day!"
Location & Contact Information
To contact Kacie Cooper:
Visit: 4726 Poplar Avenue, Ste. 5, Memphis, TN 38117
Call: 901-338-1001
Visit them online: