One fantastic budget wedding trend we love is using paper flowers. There are dozens of ways to decorate with these include making hanging wedding garland paper flowers.
We've been inspired by these beautiful rolled paper flower garlands from Lillie Syster on Etsy.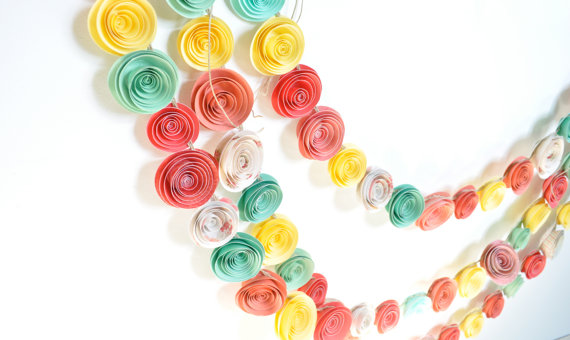 This adorable handmade shop offers Paper Flower Garlands, Loose Paper Flowers and Wedding Decor.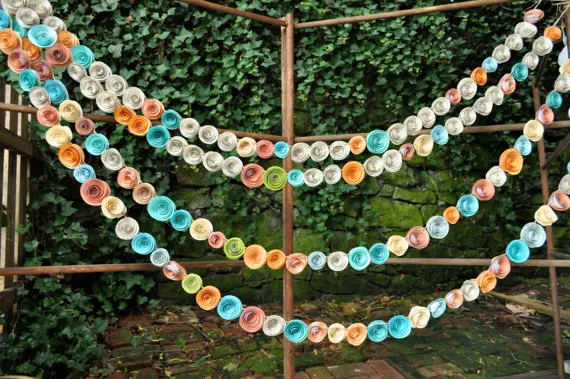 Lillie Syster is booking 2014 custom wedding orders if you can't find a paper wedding garland that fits your wedding style and colors. Custom garland orders can be process in two weeks.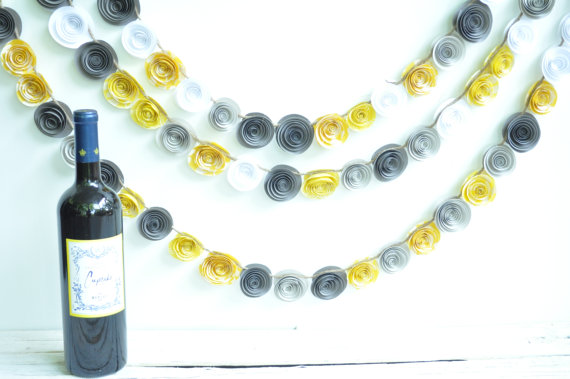 If you want a DIY touch for your wedding but don't have a crafty bone in your body these paper flower garlands are perfect. Each flower is handmade and styled to perfection.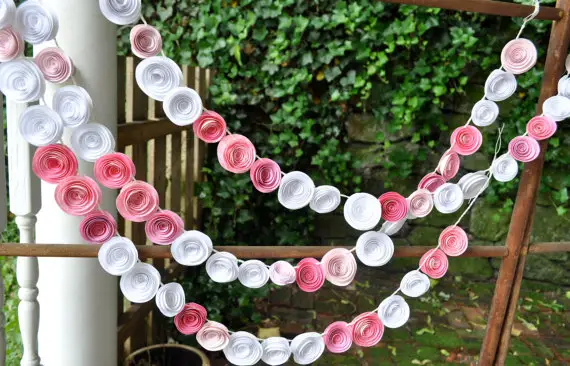 You can use these paper flower garlands as a backdrop to your ceremony or behind a dessert table or hung around the reception area for decorations.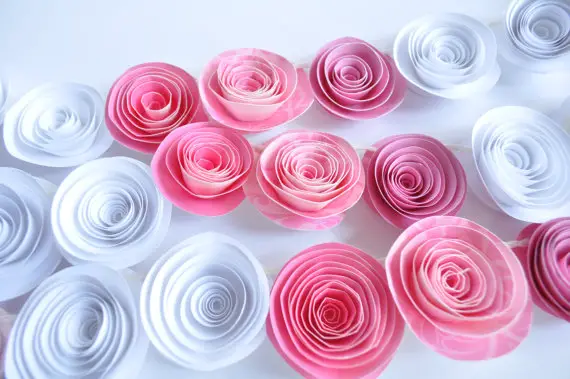 You can like Lille Syster on Facebook for discounts and coupons to use. Most garlands range between $35 and $200. Depending on what you want and need the price may be different.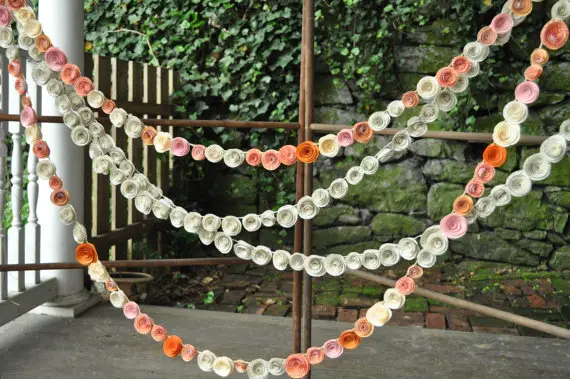 DIY Paper Flower Garland Tutorials
If you'd like to learn how to make wedding garland paper flowers, check out these related tutorials:
DIY Paper Rolled Roses Tutorial
DIY Rolled Paper Flower Garland Tutorial
These two paper flower tutorials show you how to make similar rolled paper roses and create a wedding garland.
These can be a fantastic DIY project to add pops of color and fun to your wedding decor.
Learn How to Make Paper Flowers
If you are interested in creating these kind of paper flowers for your wedding, there are several books available to teach you how to create beautiful paper flowers.
Here are some great paper flower tutorial books that can get you started creating paper flowers with step by step tutorials.
Learn how to make bouquets and floral centerpieces
Use inexpensive tissue and crepe paper
Time-tested techniques that are easy to produce gorgeous flowers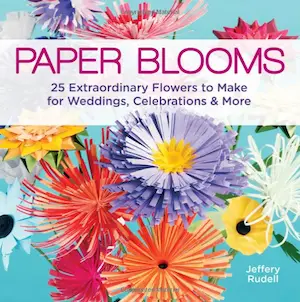 More than 25 sophisticated patterns
Gorgeous step-by-step photos
Simply cut, fold, and crumple and use a variety of papers
Easy-to-do projects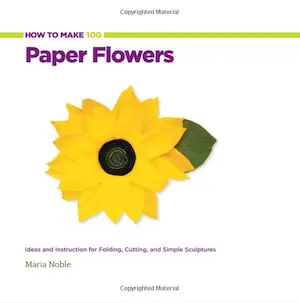 Instructions to make 100 beautiful flowers
Comprehensive guide brings you a wide variety of techniques and styles
Step-by-step instructions with color photos and diagrams
Paper Flowers DIY Kits
If you want to take some of the work out of DIY paper wedding flowers you can purchase DIY kits to make flowers.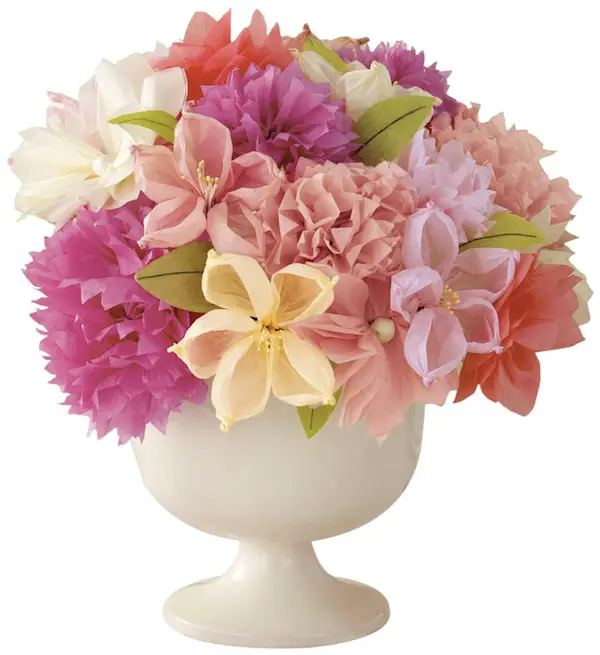 Martha Stewart Crafts Vintage Girl Tissue Paper Flowers
Create your own bouquet
Kit includes everything for paper flower bouquet
Happy flower making!