Want to serve a fun individual dessert at your party? These mini Oreo cheesecakes are sure to be a hit.
They are also easy to make!
What You Need
There are a few items you'll need beyond the cheesecake ingredients:
mixer
mixing bowl
muffin tin
baking cups
spoon for pouring
I've linked the products I use personally to make these but you can definitely make adjustments based on products you already own.
These things will make the process much easier for you as you make these cheesecakes!
Mini Cheesecake Ingredients
Now that you have the kitchen products ready, let's get the cheesecake ingredients!
The ingredients are so simple:
1 package oreos
sugar
cream cheese
eggs
vanilla
Simple right?
Luckily the Oreos make the base for each individual mini cheesecake so you don't need to make a crust separately.
But sometimes? Celebration foods are the best!
This is in no way sponsored by Oreo, we just really enjoy them for special occasions!
These are always a hit at parties. Every. Single. Time.
If you want to upscale your party and treat your guests well then these mini Oreo cheesecakes are sure to be a hit!
More Mini Oreo Cheesecake Recipes
Want to try to find another way to make these delicious treats?
Check out the awesome Oreo cheesecake recipes below!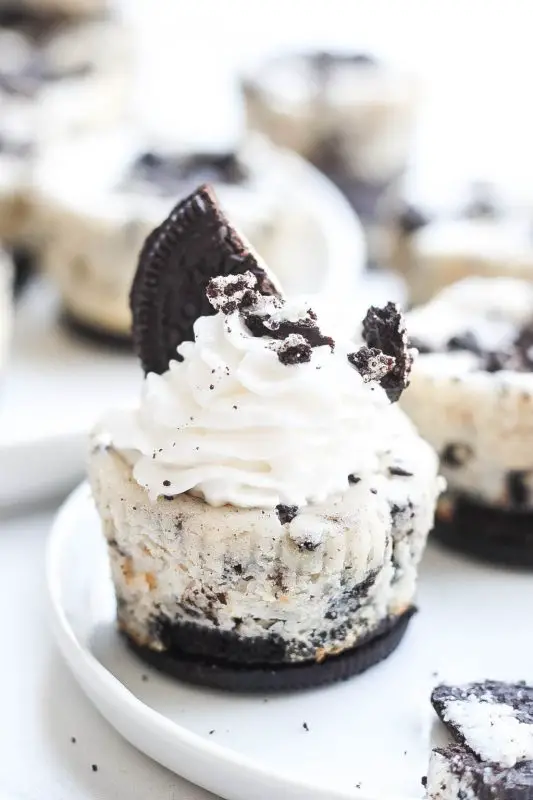 Mini Oreo Cheesecakes from Kathryn's Kitchen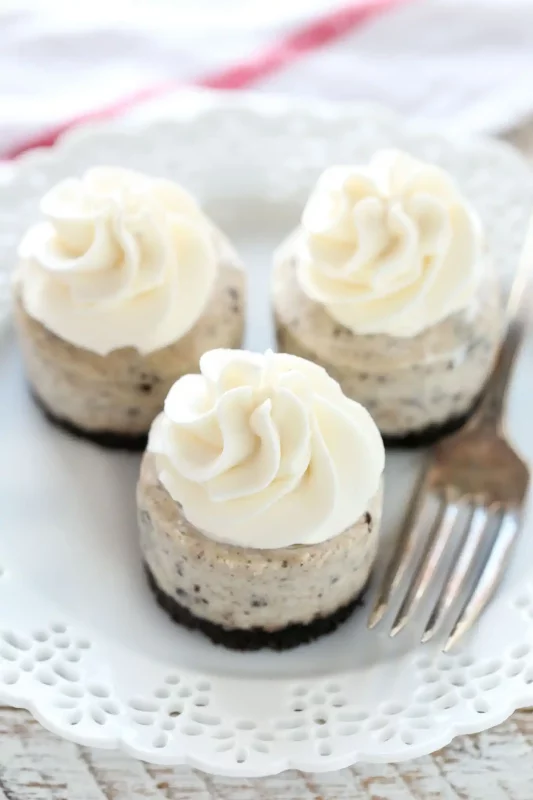 Mini Oreo Cheesecakes from Live Well Bake Often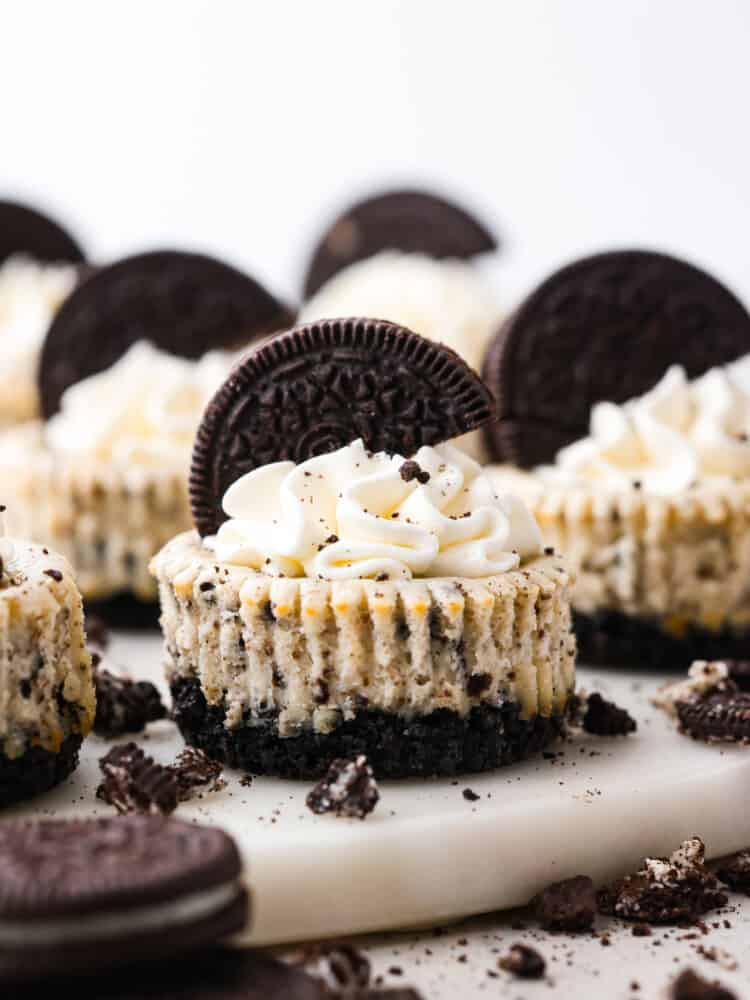 Mini Oreo Cheesecakes from The Recipe Critic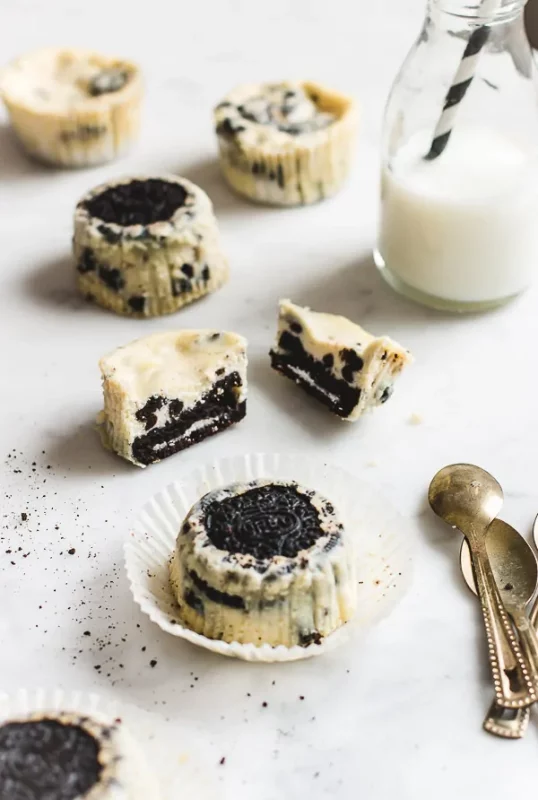 Mini Oreo Cheesecakes from Pretty Simple Sweet
As you can see from these recipe bloggers, there are multiple ways to make these cheesecakes for your parties.
Choose a recipe and method that works best for you and what you have on hand.
Most of the recipes are similar and easy to pull off for large groups since you can make them ahead!
These are perfect for tea party bridal showers, Sunday brunch parties, and more!