Whether you loved or hated the latest Star Wars installment, it's impossible to deny that Star Wars is a beloved part of American culture. Many dedicated fans may even want to incorporate Star Wars into their wedding. You may not want Storm Trooper outfits or real lightsabers, but you might want these fun and subtle nods to the Star Wars world.
Today we're sharing some of our favorite Star Wars themed wedding ideas. Whether you are a casual fan or most dedicated fan ever, these Star Wars themed wedding ideas will help you share your movie love with those you love most. This post contains affiliate links that provide us a commission at no cost to you but help keep Mid-South Bride running.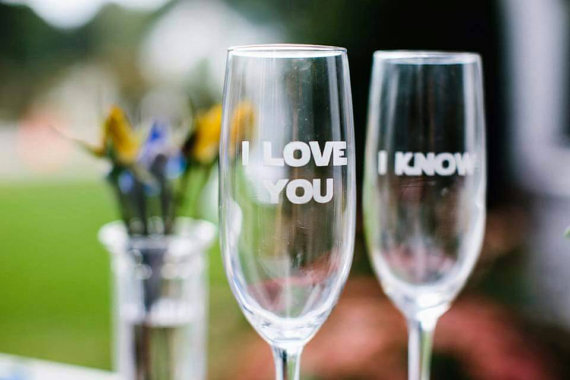 Star Wars Inspired Champagne Glasses Set by Etched Feelings – Toast to your union with these two champagne/toasting glasses, etching with the famous quotes "I love you" "I know".
Star Wars Themed Engagement Photos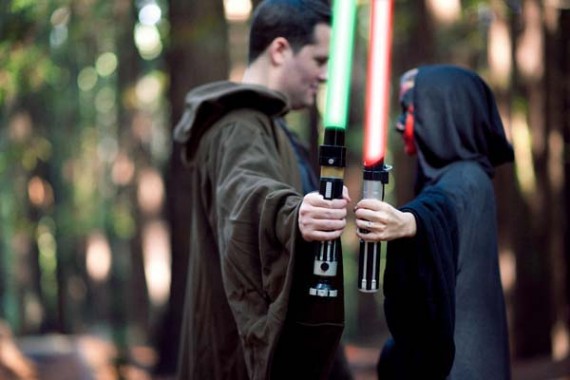 This perfectly themed engagement shoot captured by michael james photo studio is the perfect example of how to set the tone for all the festivities to come. It will look great on your save the dates!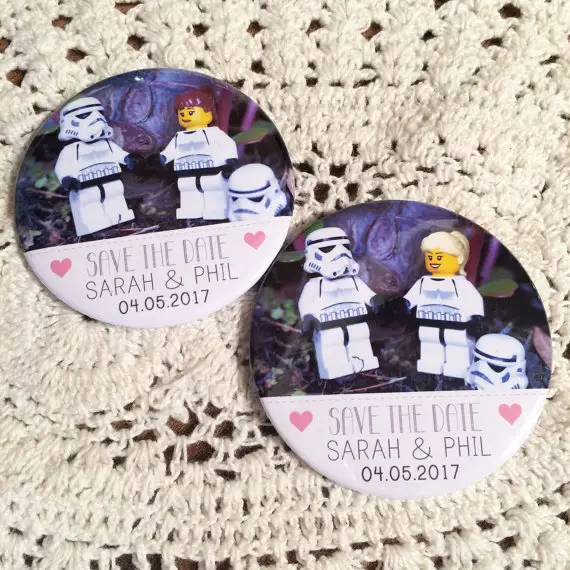 Speaking of setting the tone, these Star Wars save the date magnets by Love Me Do Design are a super fun way to let your guests know you are planning a fun and geeky wedding!

This geeky and fun Star Wars Wedding Invitation Set by Awkward Affections is will announce the beginning of your saga with beautiful digitally painted illustrations. These are the Star Wars wedding invitations you are looking for.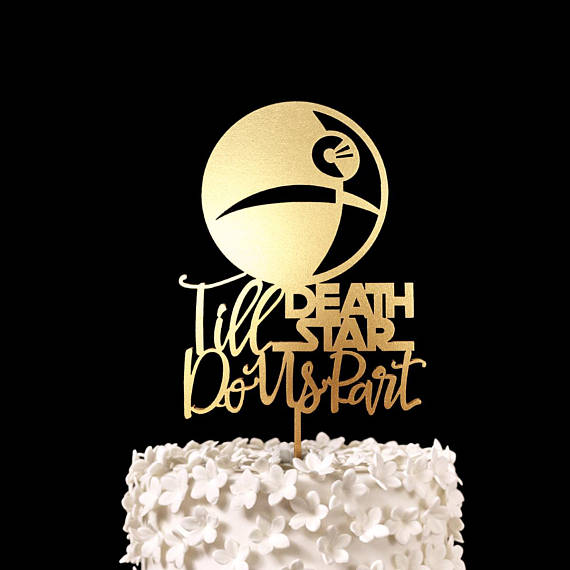 Till Death Star Do Us Part Star Wars Wedding Cake Topper by Cake Topper Bliss – You can still have beautiful flowing typography on your cake topper, just with a Star Wars twist!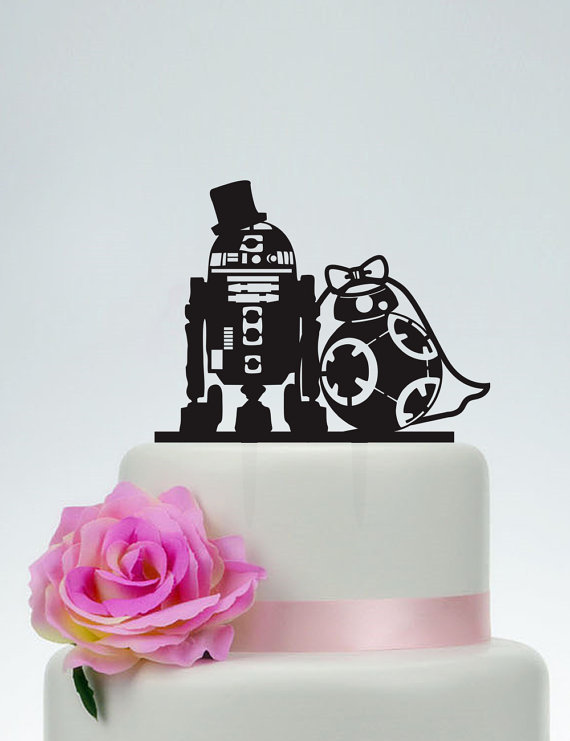 There are a ton of adorable Star Wars themed cake toppers including this R2D2 & Bb8 cake topper by Special Design For You.
Star Wars Table Numbers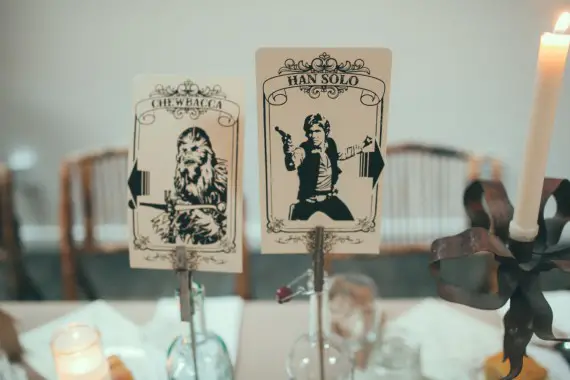 Highlight your favorite Star Wars characters with custom made table numbers like these photographed by Chantal Andrea and featured on Style Me Pretty.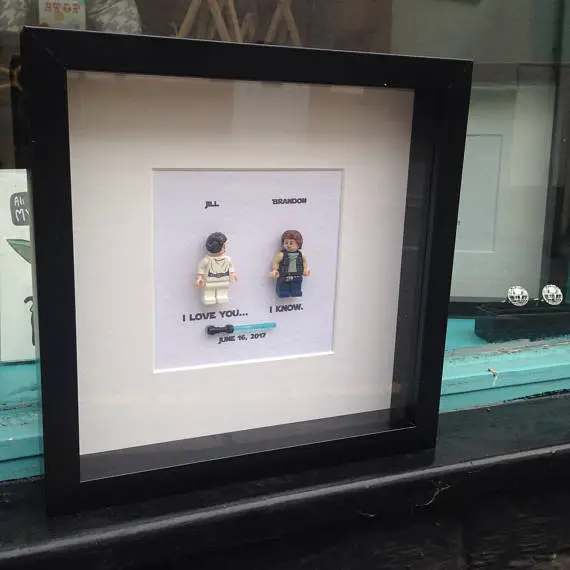 Star Wars I Love You I Know Princess Leia and Han Solo Personalized Star Wars Wedding Frame by State of Distress – The now classic lines from Hans Solo and Princess Leia captured in this frame make a beautiful wedding memory once personalized.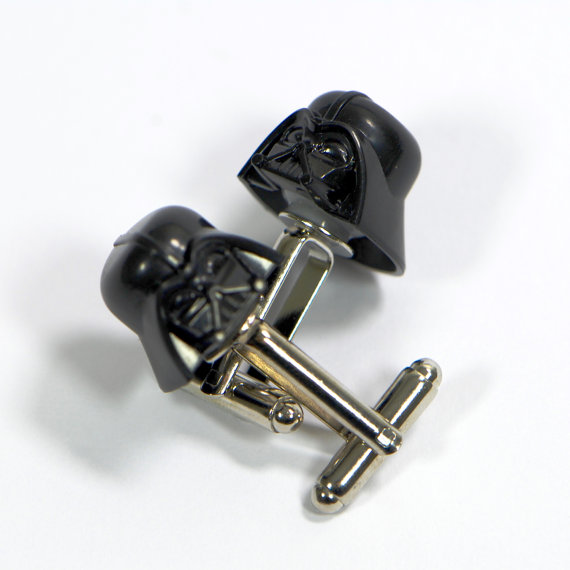 Let your partner indulge his dark side with these stylish Darth Vader Cufflinks by Framed Creation.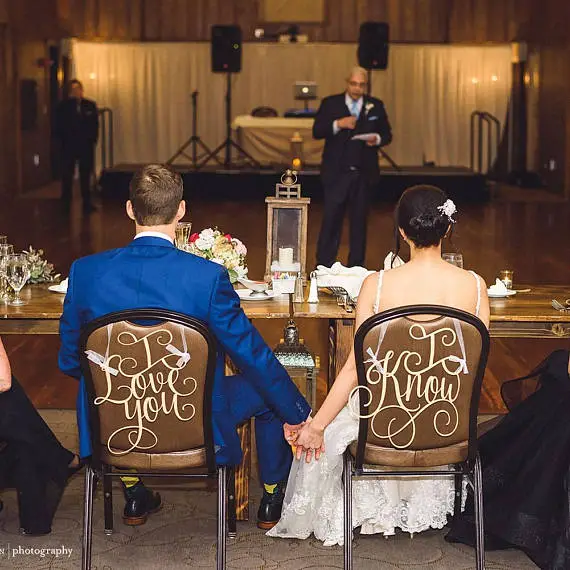 Keep your nod to Star Wars subtle and classy with these I Love You I know Chair Signs by PS Weddings and Events.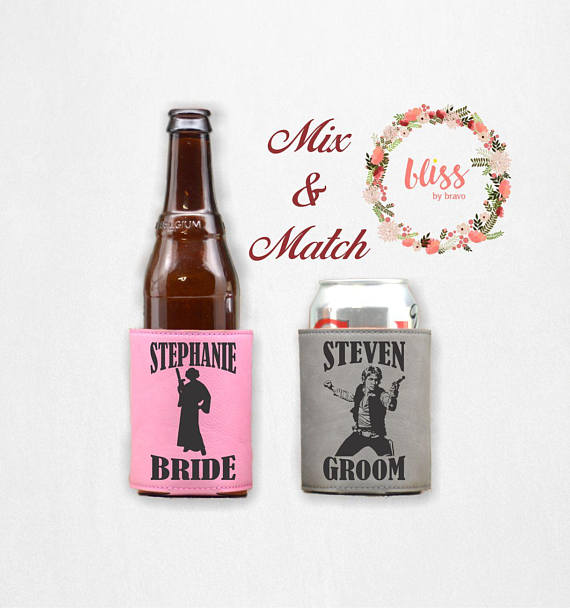 Star Wars Wedding Beer Can Coolers by Bliss By Bravo – These Star Wars inspired koozies will help you party and give all of your bridal party a keepsake from the wedding. You can mix and match colors with each person's favorite Star Wars character.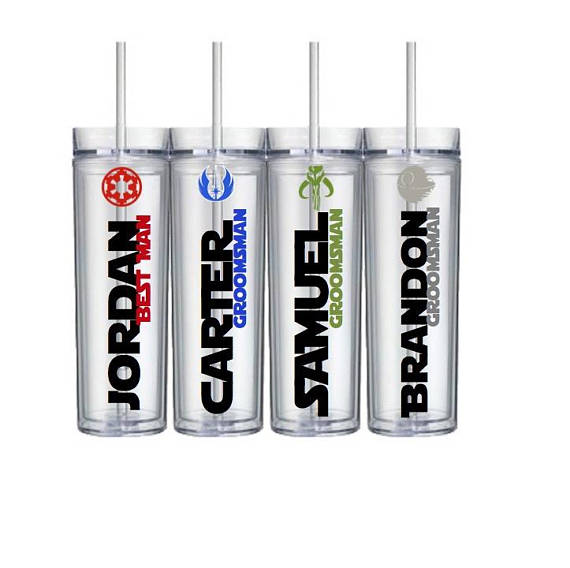 Custom Star Wars Wedding Gift Tumblers by Honeyduke Designs – Another great keepsake for your bridesmaids and groomsmen, these Star Wars inspired tumblers can be customized for each member of your wedding party.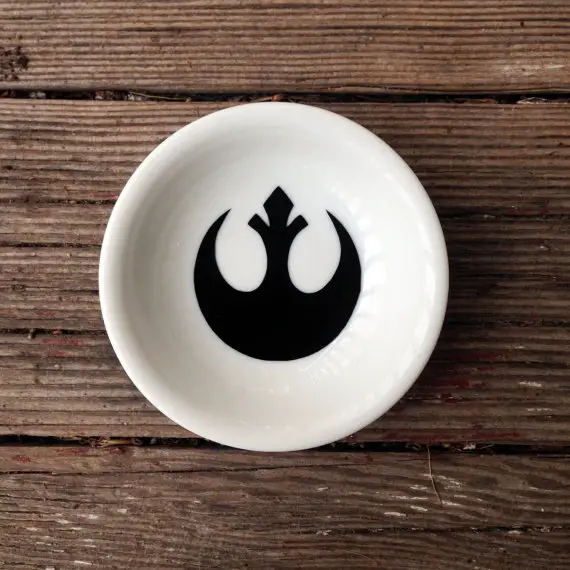 Star Wars Rebel Alliance Engagement Ring Dish by BlackCraft – A custom designed Rebel Alliance themed ring dish is the perfect way to showcase your love of Star Wars and your engagement ring.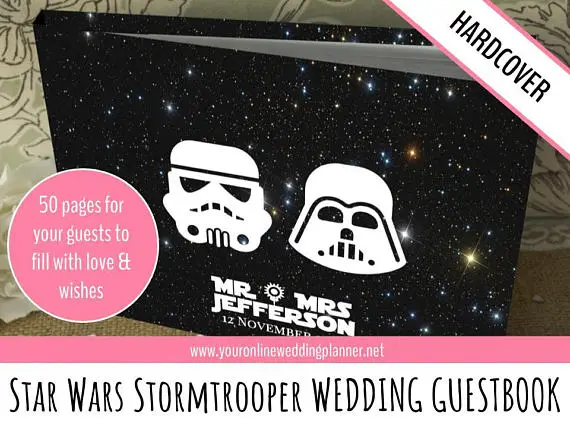 Star Wars Storm Troopers Wedding Guest Book by Ultimate Planners – Storm Troopers set on a galaxy background with your info to personalize this Star Wars themed guestbook will make a fun surprise for your guests!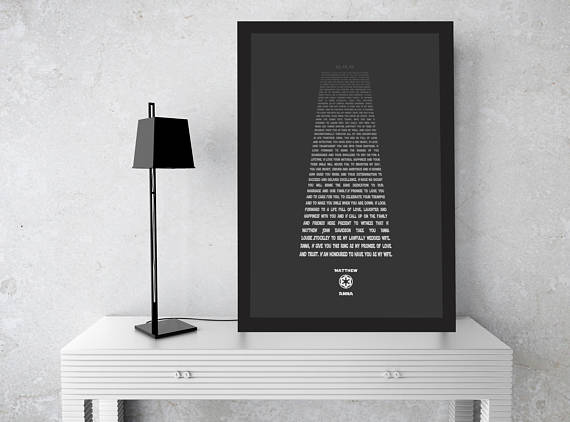 Star Wars Wedding Vows Print by Honey Comb Proverbs – Have your wedding vows custom printed in this Star Wars themed crawl print. It's the perfect way to remember your vows and sneak a nerdy design into your home decor!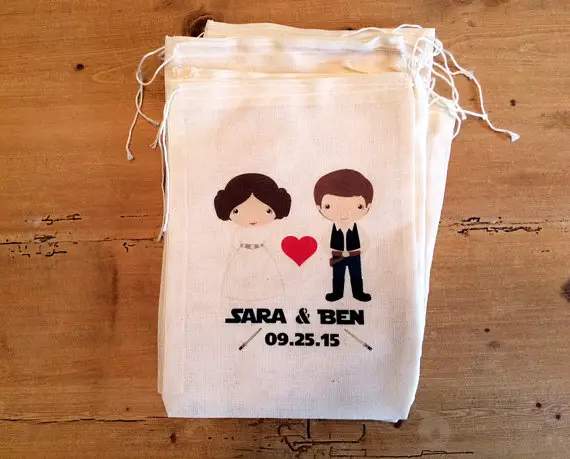 Send your wedding guests home with a little favor in these customizable Star Wars Inspired Favor Bags by Kport Gift Company.
Star Wars Wedding Photo Booth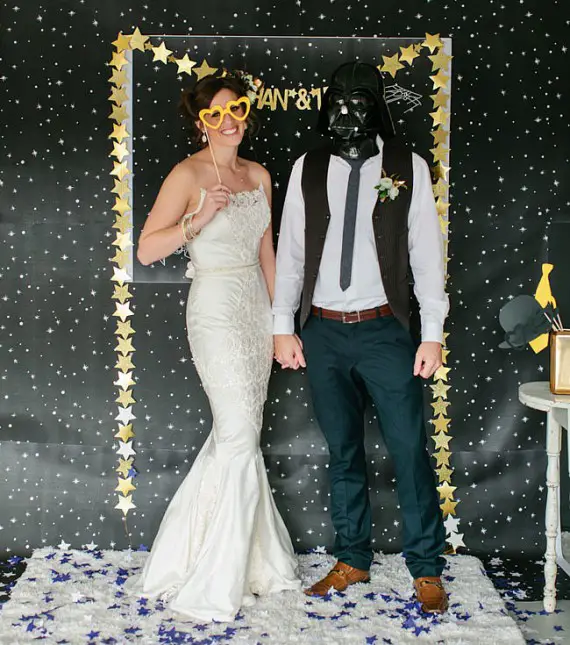 Let your guests dress up as their favorite character for a few moments with a Star Wars themed photo booth. It's sure to be a hit with guests like this one photographed by Meg Ruth and featured on Green Wedding Shoes.
Those are just a few of the fun Star Wars wedding ideas we found out there. Enjoy adding a little Star Wars saga magic to your special day!